Menu
1. Quick links
2. US deals
3. UK deals
Cyber Monday PS5 SSD deals are over for another year, but even though the event is officially over, there are still a fair few offers still kicking about. We haven't seen the types of prices we were expecting this year, but if you're looking for extra PS5 storage on the cheap, there are still some decent prices out there. We've rounded up the best ones that are still available down below to make your last-minute shopping a bit easier.
Whatever budget you're working with, or the capacity you're looking for, there are plenty of PS5 SSD options available. We look over all the best PS5 SSDs and best SSDs for gaming year in and year out, so we know a thing or two about the best options. However, while a lot of these drives appear to be on sale all the time, the MSRPs aren't always to be believed because many have fallen in price a lot over the last year or so. As a result, it can be hard to know if you're actually getting a good deal. Luckily, we're here to help in that regard.
It's important to have a clear idea of what kind of PS5 SSD you really want when you're planning to upgrade. Just a simple 1TB SSD will double your PS5's storage, but you can go as high as 8TB if you've got the budget and, perhaps more importantly, the need - there's no point going that big if you only ever play one game at a time.
If you're shopping for an M.2 SSD then make sure to check if a heatsink is included as, while every drive needs one, they're not always included. Thankfully, they're cheap and easy to install if you need to get one separately. With those considerations in mind, here are all the remaining Cyber Monday PS5 SSD deals. And if you're looking to grab any other last-minute deals then be sure to check out other Cyber Monday gaming deals too.
Quick links
US
UK:
The best Cyber Monday PS5 SSD deals in the US

Nextorage NEM-PA 1TB with heatsink | $69.99 $55.99 at Newegg
Save $14 - This 1TB PS5 SSD is down to just $55.99 right now at Amazon We'll admit that we've not got much hands-on experience with Nextorage's M.2 SSD, but our friends over at PC Gamer and TechRadarGaming have given them solid reviews, noting their good performance and low price.
Buy it if:
✅ You're on a budget
✅ You don't need lots of extra storage
Don't buy it if:
❌ You want higher overall performance
Price check: Amazon $99.99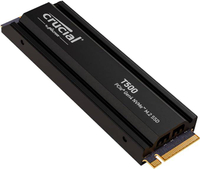 Crucial T500 1TB with heatsink | $169.99 $64.99 at Amazon (backorder)
Save $105 - This is a fantastic discount on a solid 1TB SSD that comes with its own heatsink. Newegg has the Crucial T500 down to just $64.99 - an excellent price even if we haven't seen it north of $100 in a while.
Buy it if:
✅ You want an SSD with its own heatsink
✅ You want a cheap but reliable 1TB drive
Don't buy it if:
❌ You want a top performer
Price check: Newegg: OOS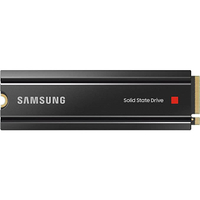 Samsung 980 Pro 1TB with heatsink | $119.99 $79.99 at Best Buy
Save $40 - If you want an SSD with a heatsink already attached, you can grab this Samsung 980 Pro with a $40 saving at the moment. This drive's price has dropped since the 990 Pro came out, but in terms of SSDs with heatsinks, you won't find much better value than this.
Buy it if:
✅ You want a heatsink pre-attached
✅ You want minimal loading and transfer times
Don't buy it if:
❌ You'd rather have the newer 990 Pro
Price check: Newegg $79.99 | Amazon $79.99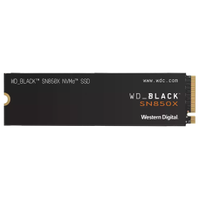 WD Black SN850X 1TB | $129.99 $79.99 at Amazon
Save $50 - The SN850X is one of the best SSDs pound-for-pound you can get right now, and for the PS5, this is the best price to pay for it at the 1TB level right now.
Buy it if:
✅ You want one of the best 1TB drives on the market
✅ You want something for PS5 or PC
Don't buy it if:
❌ You don't care about speeds and just want more space
Price check: Best Buy $79.99 | Walmart $114.95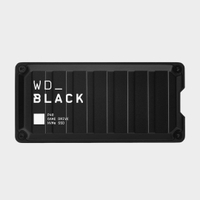 WD Black P40 1TB external SSD - $179.99 $99.99 at Amazon
Save $80 - It's worth pointing out that the $180 MSRP for this WD Black P40 SSD is a little cheeky from Amazon as this drive hasn't been that price for a while and usually hovers between $110 and $130. Regardless, a portable 1TB SSD for$100 is a pretty good deal. This is the lowest price we've seen this model and, overall, it's a good external PS5 SSD with decent speeds of up to 2000MB/s
Buy it if:
✅ You want a solid portable SSD to store a few games
✅ You want to quickly transfer clips and media
Don't buy it if:
❌ You don't need an external SSD as M.2s are better
Price check: Best Buy $99.99 | Newegg $99.99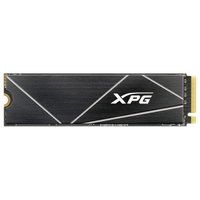 XPG Gammix S70 Blade 2TB | $149.99 $99.99 at Amazon
Save $50 - XPG SSDs are made by ADATA, which is a solid brand providing consistent quality, making the Gammix S70 Blade a great way to upgrade your PS5. The 2TB drive has dropped to its lowest price ever, and with a heatsink included this is not a deal to overlook.
Buy it if:
✅ You want a heatsink included
✅ You want great speeds for the money
Don't buy it if:
❌ You'd rather have a newer drive
Price check: Newegg $99.99 | Best Buy $99.99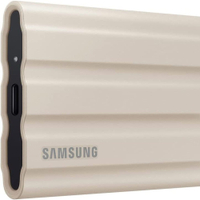 Samsung T7 Shield External SSD 2TB | $159.99 $119.99 at Amazon
Save $40 - In terms of external SSDs, the T7 Shield has been a solid choice for a while, and the recent release of the T9 means this drive has been dropping in price. It's not as fast as the newer model, but the 1,050MB/s should be enough for most users.
Buy it if:
✅ You want decent external SSD speeds
✅ You want something physically durable
Don't buy it if:
❌ You can afford the newer T9
Price Check: Walmart $119.99 | Best Buy $119.99

The best Cyber Monday PS5 SSD deals in the UK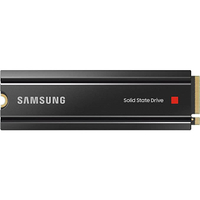 Samsung 980 Pro Heatsink 1TB | £101.49 £83.47 at Amazon
Save £18 - If you don't want to spend too much or faff around with a heatsink, we'd recommend taking a look at the trusty Samsung 980 Pro. This is far from the lowest price this model has ever been on Amazon, but it's a chunk cheaper compared to other retailers.
Buy it if:
✅ You want decent read and write speeds
✅ You want a heatsink pre-attached
Don't buy it if:
❌ You would rather have the newer 990 Pro
Price check: Scan £99.98 | Very £98.79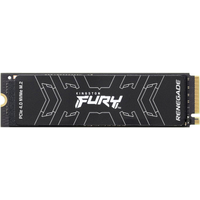 Kingston Fury Renegade 2TB | £140.37 £112.97 at eBuyer
Save £27 - This is truly one of the best value PS5 SSDs out there, and you're getting 2TB for cheaper than some brand new 1TB drives can cost and they often come with worse speeds than this. Just think about that for a second.
...Ok, second's up. Buy it if:
✅ You want 2TB for as cheap as they come
✅ You want underrated performance
Don't buy it if:
❌ You don't need 2TB - although the extra headroom is worth the little extra here.
Price check: Amazon £127.67
FAQ
When will Cyber Monday PS5 SSD deals start?
Cyber Monday PS5 SSD deals 2023 will begin on November 27 this year. One thing to take note of, though, is that Black Friday deals always go live throughout the week leading up to it. If you're at all worried about stock shortages, keep an eye on our deals coverage that week.
Cyber Monday PS5 SSD deals: What to expect
Amazon tends to hold some of the widest range of Cyber Monday PS5 SSD deals. If you take a scan at the deals from last year which we've kept on ice and detailed below for reference, you'll notice that a majority of them are from the world's largest retailer. Luckily, those prices are all way higher than we've seen SSDs continue to fall to this year. 2TB drives have stayed a bit more volatile, but 1TB Gen 4 drives (even our favorites) are continually on offer for lower than what we saw during last year's sales.
In the UK, you can also find a wide range of deals at a few high-street tech retailers, such as Curry's and PC World, which have a range of portable SSDs and HDDs on offer.
The best three drives on the market for PS5, at least in our tests, are the WD Black SN850X, the Samsung 990 Pro, and the Seagate Firecuda 530. An average price for any of those in a 1TB capacity is anywhere between $60-$75. For Black Friday, if you can get any of them for as close to $60/£60 as possible, or below, that's an excellent price for top performing drive. For Prime Day in the Summer months, we saw the 990 Pro go for $49.99, so keep your eyes peeled for those types of prices.
In larger capacities, that retail price detail you see on digital storefronts is even less trustworthy, so be sure to bookmark of this page and check back closer to the time for the deals that are actually deals.
Should you buy a 1TB or 2TB SSD for the PS5?
With PS5 games getting bigger and bigger, 2TB SSDs offer you a bit more futureproofing. For example, God of War: Ragnarok is almost double the size of its 2018 predecessor, taking up over 100GB of space. Although 1TB of additional storage will give you plenty of space to play with, 2TB and even larger capacities are there to ensure you won't need to delete another game again. Having said that, drives that are bigger than 2TB will start to seriously increase the amount you need to spend. On the other hand, we hope to see some 2TB models get big discounts during Cyber Monday PS5 SSD deals due to the current state of the market.
If you're in the market for an external SSD only, then you'll probably want to aim for 2TB and up - in all likelihood. This is because an external SSD is slightly more limited in it's function: you can only play PS4 games off the external, and only store PS5 games. If you prefer an external solution then it's likely that the hard work it'll do will be for the massive PS4 library, and the internal PS5 SSD will look after your PS5 games. Thus, 2TB, even when looking at moving around PS5 games, is a good starting point (though 1TB might be enough for those with smaller libraries). You'll also get greater value in terms of a 'terabytes to dollar or pound' ratio too at the larger capacities.
Which brand makes the best PS5 SSD?
Well, that's the million-dollar question when preparing to buy such a potentially premium and important item. And it's not clear cut - it's nigh-on impossible to pick one brand or make.
However, of course, it's likely that most folks will gravitate toward the big guns, and that's what we'd suggest doing too. Western Digital's WD_BLACK range, and the SN850, in particular, is an early, premium favourite: even, PS5 architect, Mark Cerny has given this one his stamp of approval by acquitting it personally for his own console. The same goes for Samsung's 980 Pro stick which will have its own heatsink edition by the time we get to Cyber Monday too; given Samsung's pedigree in storage and drives, this will undoubtedly be one of the top dogs. Seagate - synonymous with console storage solutions - will have its say too with the FireCuda 530. But other PS5 SSDs that might not be seen as 'premium' are still worth a look: Gigabyte's Aorus 7000s is a great drive that should go below $200 this sales season, and the same goes for Patriot's Viper VP4300 drive. And we haven't even mentioned Crucial, ADATA, and more...
So, while there's not one particular standout brand, there's going to be a good handful to choose from.
If an internal drive is going to be target number one for you in this year's Cyber Monday PS5 SSD deals, then we think you'll be in for some lowest ever prices - if stock holds. The big brands' models and series will definitely be worth a look. WD's SN850, and Seagate's FireCuda 530 are going to be near the top of any most-wanted lists and should see deep cuts.
But the most important thing to remember when looking at internal options among the Cyber Monday PS5 SSD deals is that a drive needs to meet Sony's criteria and recommended specs. Here they are again for reference:
PCIe Gen4 interface
250GB - 4TB capacity
5,500MB/s read speed or faster
22mm width (do not go for 25mm units)
Heatsink required (built-in or DIY)
---
Of course, SSDs and hard drives won't be the only new-gen console-shaped deals in town this sales season: check out the latest on the Cyber Monday PS5 headset deals, and for those across the console aisle, check out our Cyber Monday Xbox Series X deals page.