A lot of people, for obvious reasons, are stuck at home right now, and thus wondering what the best single player games are for killing time with some healthy distraction therapy away from the real world. There's hundreds to choose from, but we think we've narrowed down our recommendations to just 20 that we think are the cream of the crop. 
Full disclosure: our ranking is of the best single player games to play right now, in 2020, not necessarily the best single player games of all time. That means you'll find a range of mostly modern titles here, available across a variety of current platforms, though some golden oldies remain in here purely because their entertainment value has barely subsided in the years since their original launch. Pretty much all of these titles don't feature any multiplayer component whatsoever, too, ensuring that those with even the weakest internet connections can still have a good time.  
Best co-op games | Best open world games | Best horror games | Best PS4 games | Best Xbox One games | Best Nintendo Switch games
Outer Wilds
Not to be confused with Obsidian's sci-fi RPG, The Outer Worlds (more on that later), Mobius Digital's indie darling is also set in the far flung reaches of space, yet offers an entirely different narrative experience to the game it shares two thirds of a title with, and indeed any other title out there. 
Outer Wilds puts you in the astronautical boots of a newly trained spacefarer for an alien race, but it just so happens your first day on the job also coincides with a solar supernova wipes out the entire galaxy. I'll refrain from spoiling anything else beyond that, but suffice to say that what follows is a daring, deviously clever investigation into time and space that will have you awe-inspired from the moment you take off. 
Final Fantasy 7 Remake
Final Fantasy 7 Remake achieves what we thought was impossible. It takes just the first section of Square Enix's 1997 JRPG, stretches it out into a full, 50 hour experience, switches up turn-based combat for real-time action, and subverts everything you thought you know about the original story. 
And yet, even with those daring, potentially controversial changes, Final Fantasy 7 Remake is incredible, and arguably an even more timeless and magical experience than the beloved title it's inspired by. If this is just the beginning for a multi-game re-imagining of one of Japan's most beloved stories, then count us in for every new chapter. 
Half-Life: Alyx
I am fully aware that few people have the financial means to play Valve's unexpected prequel to its Half-Life series, which released earlier this year as a virtual reality exclusive on PC. That being said, it would be criminal to ignore the achievements that Half-Life: Alyx makes for immersive storytelling, and the VR platform as a whole, making this a must buy if you happen to own a headset and PC right now. 
Not only is it a brilliant experience on its own merit, however, Alyx makes important statements about the future of Half-Life itself, with our titular scavenger's adventure connecting to the series' overarching narrative in jaw-dropping ways. Here's hoping Valve brings out a non-VR port sometime soon. 
Pokemon Sword and Shield
Nintendo's latest return to its beloved critter collection franchise is the most ambitious Pokemon entry yet. Set in the UK-inspired Galar region, your trainer travels on Nintendo Switch features a gorgeously rendered, three-dimensional world full of dynamic encounters, quirky characters, and - yes - hundreds of Pokemon to find, battle, and evolve. What's more, with two new expansions on the way, there's never been a better time to pick Pokemon Sword and Shield, and begin your adventures across Galar and beyond. 
Gears Tactics
The turn-based strategy genre might seem like unexpected territory for the Gears franchise to wade into, but it turns out The Coalition is onto something here, as Gears Tactics represents a fantastic debut entry in what could be a new spin-off franchise for Xbox's beloved shooter series. 
Maintaining everything you love about Gears' combat, from its cover-focused rhythms to its love for OOT viscera, Tactics demonstrates a clear love for its source material even while it drags it kicking and screaming into the top-down, turn-based framework. What's more, its comprehensive campaign boasts A-grade production value, and connects itself to the ongoing Gears saga in surprising ways. Marcus Fenix would be proud. 
The Outer Worlds
If you've never played an Obsidian game before, you're in for a treat with The Outer Worlds. The studio's latest new IP is a ragtag, zigzap tour through the future of the final frontier, one where corporations are in control, and as jovial and joyous in tone as it is cynical in satire. 
Obsidian's talent for classic role-playing immersion is firing at full throttle here, complete with branching storylines, deep and robust character customisation, and a whole cast of companions to befriend and explore the galaxy with. Hopefully The Outer Worlds is just the start of many a new adventure in Halcyon, because we already love what Obsidian has shown us so far. 
Resident Evil 2 Remake
Capcom's initial announcement of Resident Evil 2 Remake was naturally met with some scepticism at first, but we couldn't have been more off-base. The studio's loving recreation of its 90's survival horror classic is the perfect example of how to modernise an old game while staying true to its roots. 
Leon's harrowing gauntlet through the Raccoon City Police Department is one of the scariest, toughest campaigns we've ever had the joy of running through, completely accessible to series newcomers yet still littered with easter eggs to delight the Resi faithful. This is how horror is done, and proves just how much life there is in Capcom's seminal franchise yet. 
Marvel's Spider-Man
Fans of the original PlayStation 2 Spider-Man games had been crying out for a new title with satisfying web-swinging physics, and Insomniac answered their prayers with glee. Spider-Man PS4 is essentially a Spider-Man simulator - you swing through New York, defeating the bad guys and saving the day over, and over, and over again. Much to the dismay of J. Jonah Jameson, of course. It's one of the best PS4 exclusives from 2018 and for good reason. There's even a bunch of DLC available now, which is all absolutely stellar.
Ori and the Will of the Wisps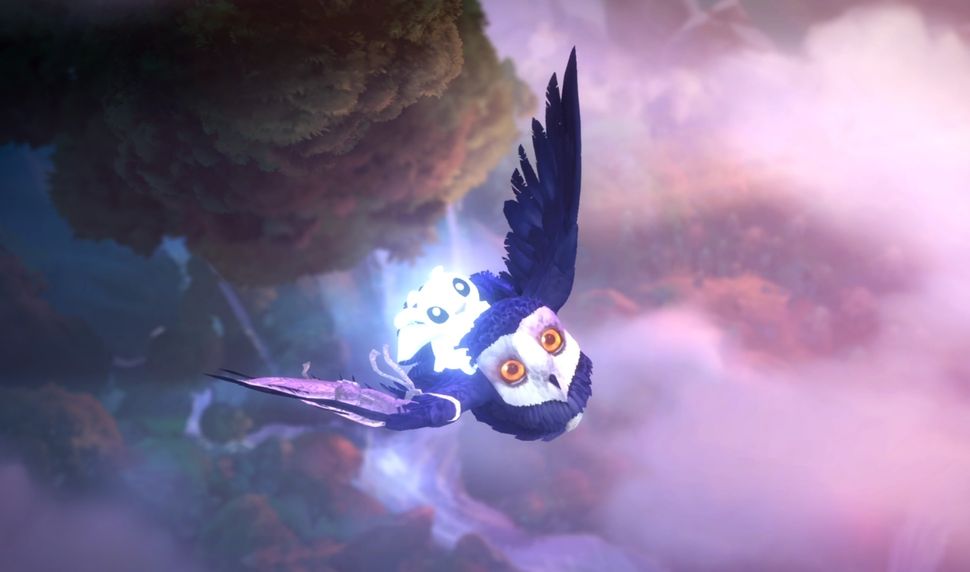 Ori and the Will of the Wisps is magical. There are moments where you'll ponder just how a platformer has managed to pull off such a wonderful experience. From the very start, you'll be weeping like a willow as you're re-introduced to Ori, Naru, Sein, alongside equally adorable new character, Ku. 
Gameplay-wise, Developer Moon Studios also manage to refine and finesse everything that was great about 2014's Ori and the Blind Forest, bringing new depth and joys to combat, exploration, and platforming. A mesmerising adventure from start to finish. 
Football Manager 2020
If you enjoy football/soccer, then you've missed a beat if you've never tried the Football Manager series before. Football Manager 2020 is the latest instalment and it's the "best in the series by some distance". Whether you want to play as the biggest club in the world - Manchester United, of course - and dominate the Premier League with all the riches you could dream of, or start from the very bottom and work your way up, Football Manager 2020 has it all. 
Turn to the next page for ten more of the best single player games to enjoy right now.