It begins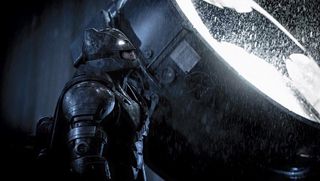 Marvel may have a head start when it comes to building a multi-faceted cinematic universe, but DC Comics isn't far behind. Its theatrical assault begins with Batman v Superman: Dawn of Justice, an event that not only pits the two comic book titans against each other, but marks the introduction of a variety of superheroes who will weave in and out of each other's films, eventually joining up for a massive, two-part Justice League film, which begins in 2017. Like Marvel, Warner Bros. and DC Comics are going all in on the colossal wave of superhero popularity and are looking to release two films a year from now until at least 2020. Perhaps most surprising of all is how DC is giving heroes Hollywood typically ignores a chance in the spotlight: Wonder Woman, Aquaman, and Shazam, and more will get the feature film treatment within the next few years. From directors, to actors, to whether the television stars will find their way into the film adaptation, here's the next five years of the DC Extended Universe, laid out and explained.
Batman v Superman: Dawn of Justice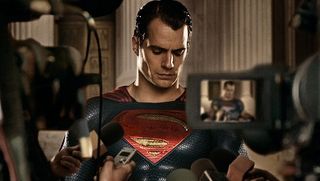 Release date: March 25, 2016
While the DC Extended Universe technically kicked off with 2013's Man of Steel, it's officially kicking into high gear with the release of Batman v Superman: Dawn of Justice. The Zack Snyder-directed grimdark superhero flick acts as both a sequel to the previous movie as well as the setup for future DC films, introducing soon-to-be recurring characters like Lex Luthor, Wonder Woman, and many more. Be sure to head here for our review of the film. And if you're hoping the tussle between Superman and Batman will be even grittier, you can look forward to a three-hour-long R-rated cut when the Ultimate Edition of the film hits retail later this year.
Suicide Squad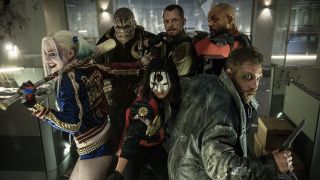 Release date: August 5, 2016
The first 'side story' in the DC Extended Universe stars the Suicide Squad, that lovable cast of villains who take on deadly missions for the US government in exchange for clemency. Not much is known about the story at the moment, but there's a good chance that the film will tie into an overarching plot being started in Batman v Superman, with a confirmed cameo from Batman, and a potential cameo from Lex Luthor. Be sure to check out everything we know about the film and its characters.
Wonder Woman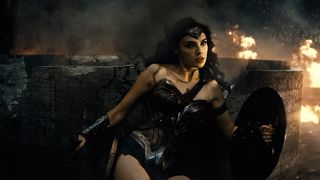 Release date: June 23, 2017
Wonder Woman will make her first appearance in Batman v Superman, but she'll star in her own picture next year, directed by Patty Jenkins (Monster) and based on a screenplay by Jason Fuchs (Pan). Early footage and interviews suggest this will be a retelling of her origin story - which is nice, considering it's one that hasn't been told and retold a dozen times over by this point - and will star Chris Pine (Star Trek) as Steve Trevor, Wonder Woman's primary love interest; Lucy Davis (Shaun of the Dead) as her friend, Etta Candy; and Connie Nielsen (Gladiator) as her mother, Queen Hippolyta.
Justice League - Part One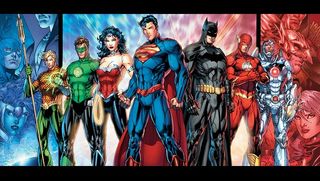 Release date: November 17, 2017
Director Zack Snyder and screenwriter Chris Terrio are teaming up again after Batman v Superman to take on a two-part Justice League movie, the first part of which will hit theaters late next year. There's not a whole lot of detail about what the film will exactly entail, but the films leading up to its release are introducing a plethora of heroes who will finally get a chance to do battle together, a la Marvel's The Avengers movies, in addition to introducing new heroes who will get their own films in the future. Shooting on part one begins in April.
The Flash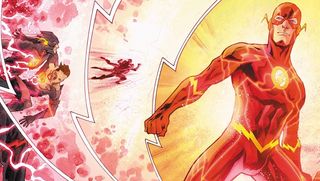 Release date: March 16, 2018 A film adaptation of The Flash is coming shortly after Justice League - Part One, though a director and screenwriter haven't been confirmed quite yet. Interestingly, DC's Extended Universe of films aren't connected to its slate of television shows, so TV's The Flash (Grant Gustin) will not be playing the same role in the film. That honor goes to Ezra Miller, who will appear first in Batman v Superman and later in the Justice League films. Don't rule out a crossover between the show and film versions of The Flash, though, as Kevin Smith revealed that "doors are being left open" should WB decide to do so.
Aquaman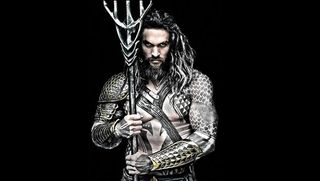 Release date: July 27, 2018
Like a lot of DC heroes getting their own films, Aquaman (played by Game of Thrones star Jason Momoa) is getting his start in Batman v Superman, with his feature, directed by James Wan (Furious 7), to come in 2018. Little is known about the film at this point, but Momoa has hinted that the film will show "a bit of respect to prior work", potentially throwing in a bit more color than typically found in the recent slate of DC films.
Shazam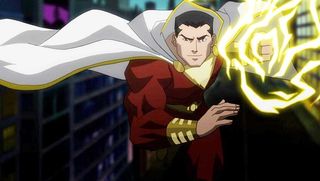 Release date: April 5, 2019
Shazam, aka Captain Marvel before DC officially changed his name back in 2011 (and not to be confused with the Captain Marvel of Marvel Comics fame), will be getting his own film in 2019. Production is still incredibly early on the project, but Dwayne 'The Rock' Johnson has been confirmed to star in the film as Black Adam, and the script is being written by Darren Lemke (Turbo). New Line president Toby Emmerich described the film back in 2014 as having "a tone unto itself" - meaning it'll probably be more light-hearted and more family-friendly than most of the other entries in the DC Extended Universe.
Justice League - Part Two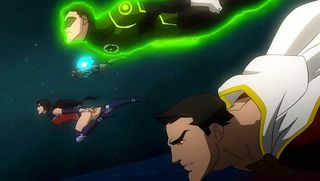 Release date: June 14, 2019
This film will see the conclusion of the story introduced in 2017's Justice League - Part One.
Cyborg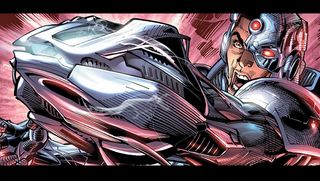 Release date: April 3, 2020
The Cyborg film is a long way out from here, but the cybernetic superhero will make his debut in Batman v Superman, portrayed by Ray Fisher in his first cinematic role. He will also appear in the two Justice League films before appearing in his own movie in 2020.
Green Lantern Corps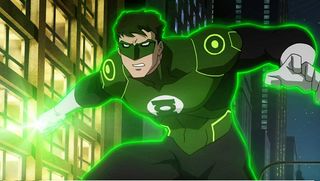 Release date: June 19, 2020
Forget 2011's Green Lantern film ever happened, as 2020's Green Lantern Corps marks a do-over for Hal Jordan. You're in for a pretty long wait, though, as he won't appear in the DC Extended Universe until Justice League - Part Two at the absolute earliest. Tyrese Gibson has reportedly been in talks for the lead role, though nothing has been confirmed