The Boys season 4 is still coming, but we may be waiting a while yet. While the show's first live-action spin-off Gen V arrives in September, the main show has hit some delays thanks to the ongoing WGA and SAG-AFTRA strikes. This all means that the next chapter of Vought's Seven against Butcher's boys could be pushed to 2024.
In the meantime, though, we have plenty of information about what you can expect from the new season. This includes new cast introductions, some tantalizing plot details, and some intriguing set photos.
Throw in the fact that we're getting more gross-out moments, and the fourth season could be a winner. Need proof? Exhibit A: one producer saying The Boys season 4 has "the most disgusting thing" they've seen on television. Homelander actor Antony Starr added to the chorus, saying "the most bizarre thing he's ever done" is in these new episodes. We can't wait.
For all the latest on The Boys season 4, we've compiled everything you need to know about the new season.
The Boys season 4 release date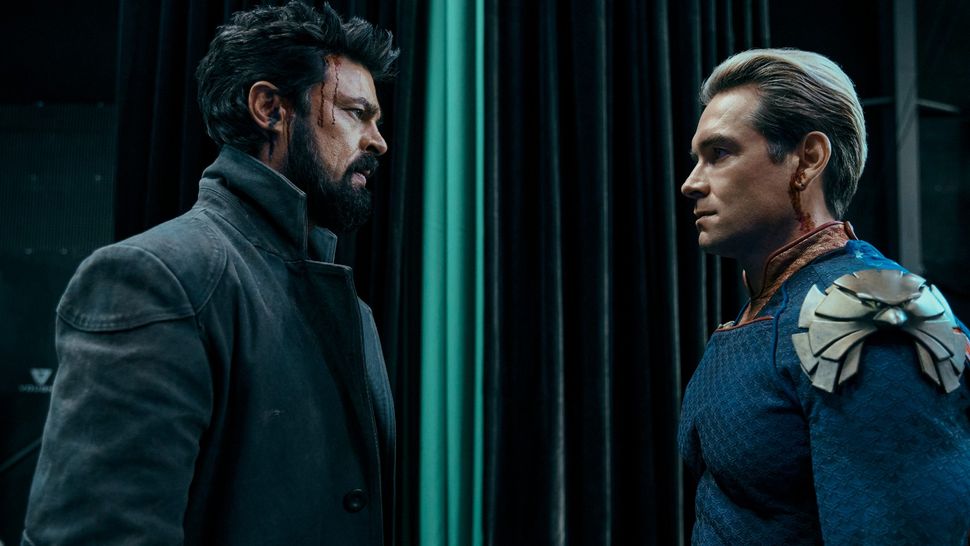 There's no official release date for The Boys season 4 yet. The show was recommissioned in June 2022, with the season 3 finale airing on July 8, 2022. It's likely we could be waiting a little while for new episodes.
As of April 12, filming has officially wrapped, and we originally hoped it would arrive in late 2023/early 2024. The show typically takes around 10-12 months from filming to begin for us to see it on our screens. Of course, that was just an estimate and has been tempered by show creator Eric Kripke tweeting: "When #Season4 drops depends on how long the #WGA Strike goes." Kripke also hinted that post-production writing (including ADR) still needed completing.
Now that there's a SAG strike in effect, the process could take even longer. In that case, expect an early-to-mid 2024 release.
One thing that's arriving ahead of season 4 is The Boys spin-off Gen V, which arrives this September to fill the bloody superhero-shaped hole in our lives. The spin-off follows college-age Supes tested in The Hunger Games-style challenges in a Vought-run university.
Kripke has also teased that this might have some overlap with The Boys main series. Speaking to Deadline, he said: "There's definitely crossover, and we're doing our best to design a universe that sees some of the issues and storylines in Season 3 hand off to the first season. Like there's a presidential campaign happening in the background of that season, and there are certain things that are happening at that school that are both in reaction to Season 3 of The Boys. There's Soldier Boy, etcetera, but also some new storylines that are happening in that season of the spin-off that we have to pick up and take into Season 4 of the show." And the first trailer featured some cameos too.
The Boys season 4 plot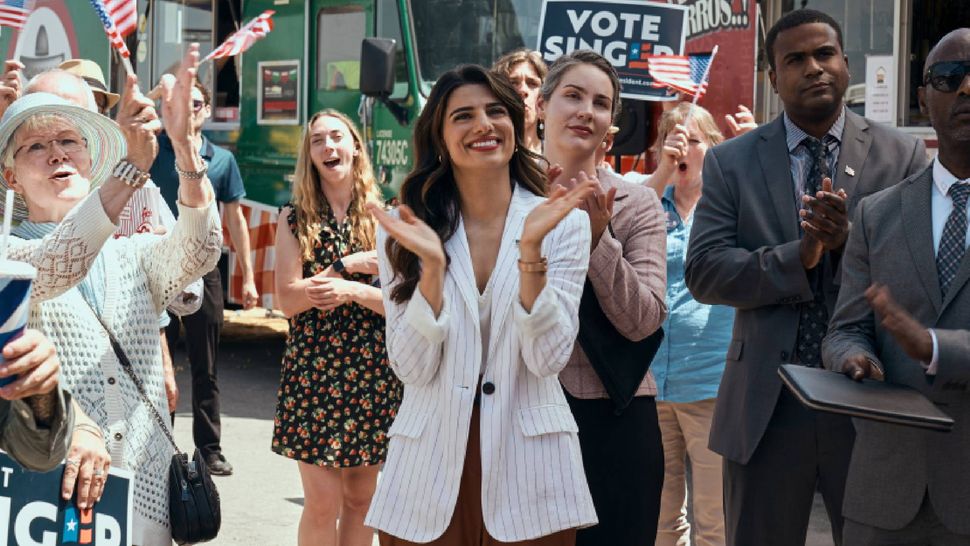 No plot details have been confirmed yet for The Boys season 4, but the season 3 finale does give us a pretty good idea about what will happen next.
The Boys are now back together and more focused than ever on their plan to take down the Supes. However, it seems like their major enemy has shifted to Victoria Neuman. After making a deal with Homelander, she landed the Vice President ticket in the season finale thanks to The Deep drowning her opposition. This puts her in the running to become the most powerful Supe ever, at least in the political sphere.
But they'll have a bit of help this time around thanks to Starlight. After trying to change things from the inside, she's now firmly on team Butcher as a fully-fledged member of the team. And he might need all the help he can get after he was left struggling to deal with the aftermath of Temp V. He's been told he's on borrowed time due to the impact of the drug on his body so Billy will be in serious danger in the new season.
Speaking about this twist to Variety, Kripke teased that they'll be going after Neuman while Butcher only has months left to live. "They're up against the DeSantis ticket," the creator said. "That's part of the fun of getting into Season 4, which we're just figuring out for this, but he's got a crazy ticking clock. He's got so much to do that he hasn't done."
The showrunner added about Butcher's trajectory: "What we find fascinating about the question we're asking about Butcher is, is he self-aware enough to realize that he's causing his own misfortune? Is he self-aware enough to actually see if he can change? Those are some of the interesting conversations we're starting to have for Season 4."
Then there's Homelander. He's just as unhinged as ever, and it seems like very little will be able to stop him. The Storm Chasers are just as much in his corner as ever, despite the Supe lasering a bystander and airing his controversial toxic views in a national TV address. He's now joined by his son Ryan too after he introduced him – and his powers – to the world.
Speaking about this storyline to IGN, Kripke teased where it could go next. "If allowed to raise Ryan, he will raise Ryan to be a second Homelander, which will have apocalyptic stakes. If he stays in that environment, he's on his way to becoming another Homelander," Kripke said. "And so I think it's a hint at what one of the major conflicts in season four will be, which is Butcher and Homelander having this battle over Ryan."
There's no word yet on if we'll be getting a new big bad for season 4. Soldier Boy is neutralized – but, crucially, not dead. So we may see him taken off the ice once again when the series rolls around. However, our money is on Kripke having a new ace up his sleeve for season 4 – as we might finally meet someone who can take down Homelander once and for all.
The latest update on the show came from Hughie star Jack Quaid who promised it will be "very intense". Speaking to Esquire, he said: "It's my favorite season we've ever shot. It's a very intense season. You really get to mine the depth of every character—and it still has those 'What just happened?!' moments. Audiences are still going to be surprised and will be really into the direction that it takes. We take some chances that I think are really awesome. It's our best one yet."
The Boys season 4 cast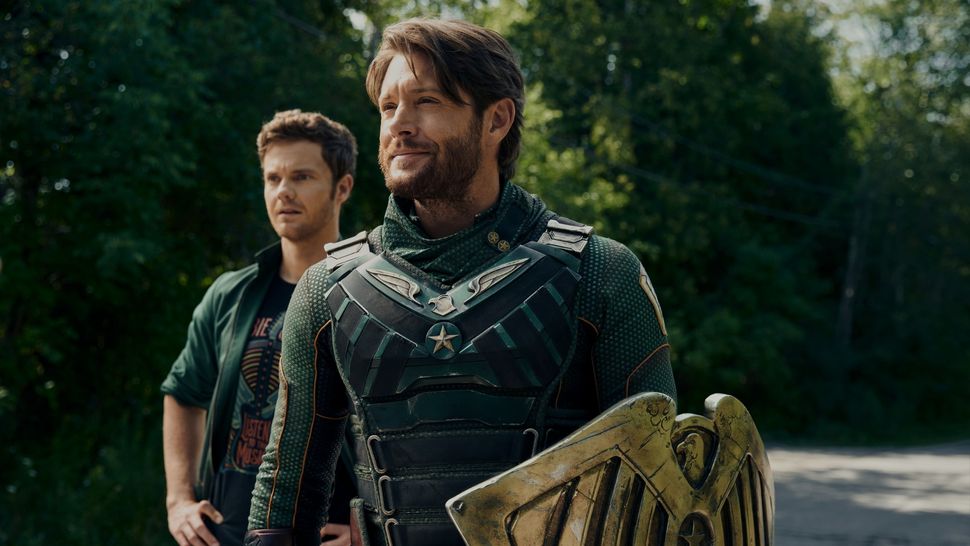 The Boys cast has grown quite a bit in the past few seasons and it seems like almost everyone will be coming back. We expect some casting announcements in the next few months before production picks up on season 4. But in the meantime, we've taken a look at who made it out of the season 3 finale alive.
The Boys will be coming back. That means we'll see Jack Quaid as Hughie; Laz Alonso as Mother's Milk; Tomer Capone as Frenchie; Karen Fukuhara as Kimiko; Erin Moriarty as Starlight, and Karl Urban as Billy Butcher.
The numbers of The Seven have been dwindling, but Homelander made it out alive. That means Antony Starr will be back alongside Chase Crawford's The Deep, Jessie T Usher's A-Train, and Colby Minifie as Vought suck-up CEO Ashley. Homelander also brought his son Ryan into the limelight at the end of season 3 and that's reflected in the cast list: Cameron Crovetti has been upgraded to series regular.
Victoria Neuman is set to become Vice President of the United States so we should see Claudia Doumit back. Other recurring characters who could return include Paul Reiser as The Legend and Katy Breieras as The Deep's now estranged wife Cassandra.
Jeffrey Dean Morgan is the biggest newcomer to The Boys season 4 cast. He'll join the show in an undisclosed role. After the news was announced, the actor said on Twitter: "Can't tell you how excited I am! Big thanks to @therealKripke and @AMCPlus & @TheBoysTV for finding a way with both schedules. No easy task. SO DAMN STOKED!" We even got a first look at his character, next to Urban's Butcher.
Two new Supes are also flying into the new season. Valorie Curry (Detroit: Become Human) and Susan Heyward (Powers) are joining the cast as Firecracker and Sister Sage respectively. We got our first look at them in October 2022, which you can check out below...
On the newcomers' arrivals, creator Eric Kripke said, "These new Supes are some of the best & craziest ever written for The Boys. You are going to love them. And by love, I mean be absolutely horrified & a tiny bit nauseous. WELCOME TO THE FAMILY YOU GUYS."
It's unclear whether Giancarlo Esposito will be returning as Vought's disgraced head, Stan Edgar. He was ousted in a pincer movement from Neuman and Homelander and hasn't really been seen since. He may appear in a cameo, or even a bigger role in season 4 – anything's on the cards for him.
We thought that we'd probably seen the last of Nathan Mitchell's Black Noir after he was brutally gutted by Homelander in the season 3 finale. Discussing the character's death, Kripke confirmed that version of Noir was dead, but did reveal he could be recast by Vought. He told Deadline: "Here's what I'll say without spoiling anything, which is that particular individual who is Black Noir is dead. His organs are out all over the place, but when you have a completely silent, completely masked-clad hero, they're reasonably easy to recast."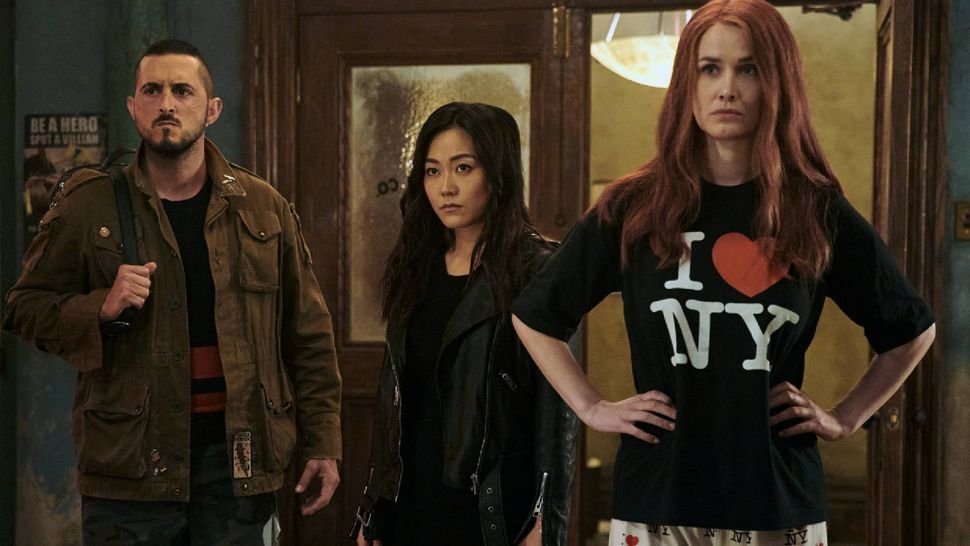 He elaborated on this to Entertainment Weekly, confirming Mitchell will return as a different version of the character. Kripke explained: "[He will play] a different character who wears the Black Noir suit. It's definitely not the last we've seen of Black Noir as a hero. It's just that the guy who was inside [the Noir suit] in season 3, he's gone. But we have Nathan playing a really interesting and hilarious character who wears the suit next season."
Other characters' fates are in the air after the season 3 finale. We said our goodbyes to Dominique McElligott as Maeve after her character went into hiding with her girlfriend Elena. While Jensen Ackles' Soldier Boy was put back on ice by Mallory to neutralize his threat.
Kripke explained that it's likely they'll both return at some point. He said to Deadline: "We definitely won't reach the end of the series without seeing Maeve again. I'm hoping we see Soldier Boy again." In another interview with Entertainment Weekly, he explained they were "100 per cent" leaving the door open for Soldier Boy to return. Kripke said: "The old TV adage is like, never kill anyone unless you really, really have to. Never close a door, open a window. We'll all have to wait and see, but I can't imagine the series ending without Soldier Boy making another appearance."
Simon Pegg is also coming back to the show as Hughie's dad after his cameo in season 3. Black Mirror's Rosemarie DeWitt has joined the cast as Hughie's mother. Other newbies include Rob Benedict (Supernatural) and Elliot Knight (Once Upon a Time) in unconfirmed roles.
Is The Boys season 4 the final season?
In February 2023, Eric Kripke confirmed that The Boys season 4 won't be the hit series' last.
The showrunner had previously teased his involvement in the upcoming chapter, sharing the title of the fourth installment's last episode and leading some to believe that he was commemorating the beginning of the end. More recently, though, Kripke returned to Twitter to assure worried fans that he didn't mean the last-ever episode: "I'm here to prep & direct the season 4 finale. No, not the series finale, there will be more!"
---
There's a lot up in the air ahead of The Boys season 4, but we'll keep updating this guide as soon as any news lands. In the meantime, check out our breakdown of The Boys season 3 episodes as well as the mixed response to Black Noir's death in the finale.