Black Friday video game deals can score you the year's biggest games at record low prices. That's certainly what we saw from last year's sales and we don't expect anything to change in 2023. With some notable releases on the horizon, and plenty of older titles ready to drop their prices throughout the year, things are already looking good for November.
We've been tracking Black Friday video game deals for years, so we know how long to wait before taking the plunge on a price and which of 2023's games are most likely to see the most valuable savings in November. That's why we're getting you prepped here with everything we expect to see from this year's sale event. You'll find the dates, retailers, and titles you need to be watching out for, as well as all the biggest offers we spotted last year for reference as well.
Stocking your backlog with the latest and greatest titles is one of the best parts of Black Friday gaming deals, but you'll want to keep a close eye on prices over the next few months to make sure you're always getting the best value.
When will Black Friday video game deals start?
Black Friday video game deals will officially hit the shelves on November 24, but we often see discounts beginning from the start of October these days. We'd recommend holding onto your wallet until the start of Thanksgiving week. This is when we see the majority of retailers launching their heaviest discounts.
What to expect from Black Friday video game deals 2023
Last year we saw Black Friday video game deals hitting both old and new titles, kicking 2022's biggest releases down to their lowest ever prices - even if they were still new to the shelves in November. The Last of Us Part 1, for example, had only been available for a couple of months when Black Friday rolled around, but it still managed to drop to its best price. That said, we did see the most valuable discounts hitting titles landing between the start of the year and August; Horizon Forbidden West, Dying Light 2, Elden Ring, Tiny Tina's Wonderlands, and The Quarry were the heaviest hitters.
Looking at 2023's slate, should all those release dates go to plan, we're expecting the most valuable savings to hit Forspoken, Hogwarts Legacy, Star Wars Jedi: Survivor, Resident Evil 4 Remake, Dead Island 2, Street Fighter 6, and Final Fantasy XVI. These are all ready to hit the shelves before July, which is a solid timeline for some extra savings by the time November runs around.
There are a few titles absent from this slate, one of which is The Legend of Zelda: Tears of the Kingdom. Due out in May, the sequel to Breath of the Wild is going to be big, and looking at the original's price history it's unlikely we'll see too many discounts on that MSRP. Of course, we're in a different place in the Switch life cycle now, and Nintendo's own release schedule is looking a little sparse so there may be some unexpected good news.
How to save even more on Black Friday video game deals
Yes, November will offer up plenty of discounts on PS5, Xbox, and Nintendo Switch games at a range of online retailers. Amazon, Best Buy, and Walmart will all be sending you discounted boxed copies or digital discounts by the time the holidays roll around. But there's an even better way to save more on your games if you focus your search to solely digital copies. That's because the PS Store, Microsoft Store, and Nintendo eShop also run their own Black Friday video game deals - and you can often buy discounted gift cards for each of these console-specific storefronts as well. That means you can spend $44.99 / £44.99 on a $50 / £50 gift card and then continue to save once you hit the marketplace on top.
It's also worth keeping an eye on Epic Games during this time if you're playing on PC. You can often score yourself free $10 / £10 gift cards by buying other sales games, compounding your savings on top. That's separate from the strong showing Epic offers every year in the way of free games.
Last year's best Black Friday video game deals in the US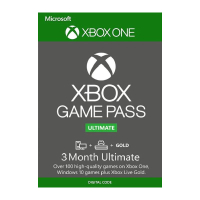 3 months Xbox Game Pass Ultimate | $44.99 $26.59 at CDKeys
Save $18.40 - CDKeys has a slightly lower before price here, but you'll usually pay $44.99 for a three month Xbox Game Pass Ultimate code. That means you're saving $18 in total on this subscription, bringing that price down below $30.

Last year's best Black Friday video game deals in the UK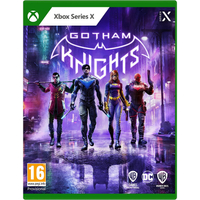 Gotham Knights (Xbox Series X) | £64.99 £29.95 at Amazon
Save £35 - This two-player coop game about the aftermath of Batman's death only come out weeks ago, but Amazon has cut the price of both the PS5 and Xbox versions by at least 40%! All told, it's a pretty fun time with the Bat-family as they uncover a secret Gotham conspiracy.
Of course, if you're after something to compliment your Steam library, take a look at the Black Friday gaming PC deals and Black Friday gaming laptop deals we expect to see this year. We're also rounding up our predictions for all the Black Friday board game deals heading our way.