HBO Max prices are now cheaper than ever thanks to a new ad-supported plan. You can get a one-month rolling contract for just $9.99 with ads, or $14.99 without, plus a few other tempting extras. Even with the new cheaper option, it's one of the costlier streaming services out there when you compare it to today's Disney Plus bundles, Hulu prices, and Apple TV+ costs. Given its unique content though and the super new movies, you might find it's your next essential service.
There's extra interest in HBO Max deals right now thanks to Warner Bros. adding major movie releases to the service the same day they hit cinemas in 2021. The new Suicide Squad reboot/sequel will be showing until September 5 and big hitters like Dune and The Many Saints of Newark are coming soon. Plus there's the Friends Reunion and Justice League: Snyder Cut still streaming which has been massively popular releases this year.
Want to know if HBO Max is worth keeping after you've watched a few brand new theatrical releases and a box set or two though? Check out our guide for a complete rundown of what's included plus ways you can save money on HBO Max.
HBO Max prices and plans
HBO Max costs $14.99 per month for the high-end version with zero ads, 4K content, download options, and access to select streamable movies on the same day they hit movie theatres. Existing HBO subscribers can access this service at no extra cost.
With this version HBO Max, you'll have access to ad-free streaming of HBO Originals, Max-exclusive content, the Studio Ghibli animated films, and acclaimed TV series and movie franchises.
Throughout 2021, you can stream Warner Bros. movies on HBO Max the same day they hit theaters for 31 days. This promotion kicked off December 25 with the release of Wonder Woman 1984.
Stream HBO Max on up to three devices simultaneously and create as many as five individual viewer profiles. HBO Max is compatible with a number of smart TVs, streaming sticks, gaming consoles, and mobile devices.
There's a cheaper option now too costing just $9.99 a month for an ad-supported tier. This will show ads before and during content, with HBO saying you can expect to see around four minutes worth of ads for every hour of play. Any content classed as an HBO Original though won't have ads, which includes the likes of Game of Thrones, Lovecraft Country, Westworld, The Nevers, and lots more.
Another caveat to consider on this cheaper plan is that you won't be able to stream those big movies on the service on the same day they hit theatres (Suicide Squad and the new Dune remake for example). All content here is HD as 4K is for the $14.99 plan. You also won't be able to download content for offline viewing.
Opt for the monthly plans though and you can upgrade and downgrade at will if you want to give both HBO Max plans a try.
HBO Max deals
A couple of new HBO Max deals have recently appeared where you can save 16% on fees by opting for a 12-month plan. The with-ads plan costs $99.99 a year (save $19.89) or go for the top tier no-ads 4K version at $149.99 a year (saving $29.89).
Both are decent money-saving options if you'd like to secure a discount on a longer-term deal. For context, we have seen a 20% discount on six-month HBO Max prices for the top-tier version late last year until March, but that was always a temporary promotion.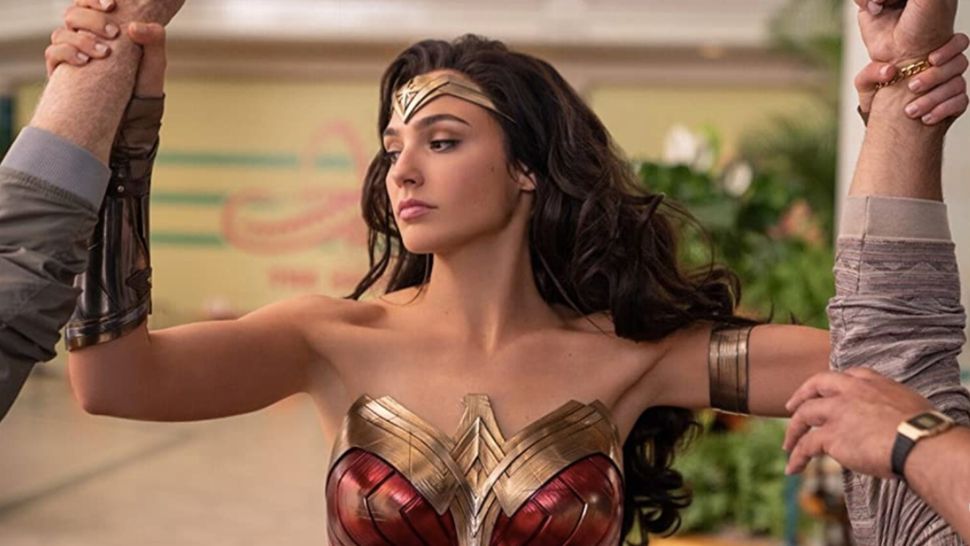 HBO Max Wonder Woman 1984
Wonder Woman 1984 was originally available for 31 days on HBO Max from Christmas Day. It recently returned on May 13, after it had completed its theatrical run as promised. That was quite a wait, but it was one of Warner's biggest movies. So maybe the gap between other titles won't be as long. The 2017 Wonder Woman movie is on HBO too if you want to recap.
Given you're getting brand new movies alongside the cinema release, in 4K no less, we think it's worth waiting for them to come back if you miss them the first time around. After all the monthly HBO Max price is often cheaper than the online rental price for the film alone on the likes of Google Play or Amazon, and that's often for a mere HD version.
Throughout 2021, HBO Max will be releasing major motion pictures from Warner Bros the same day they hit theaters with Dune and Suicide Squad being on our most-wanted lists next.
How to get an HBO Max for free
In December 2020, HBO Max pulled its 7-day free trial. HBO doesn't offer an explanation behind this move, but we imagine it's because HBO didn't want people to stream Wonder Woman 1984 and other same-day premiere movies for free then ditch its service.
However, you can still score a week-long free trial via Hulu if you're a new or existing Hulu customer (and choose HBO Max as an add-on) or if you head to your account page and activate HBO Max as an add-on. Bundling HBO Max with Hulu will expand your streaming library by over 80,000 TV episodes and movies — including next-day streaming of current-season shows. Just remember to cancel after seven days or you'll be charged for a month of service. Check out our full guide to the latest Hulu prices and bundle deals.
If you want to stay updated on the trial's return, keep an eye on our HBO Max free trial guide where we also go into greater detail about the Hulu route mentioned above. At just $14.99 for a month though, we think the HBO Max prices are low enough to take just it out for a spin.
HBO Max shows and movies
Catch all of HBO's award-winning original series on HBO Max. Relive the second-hand embarrassment of Curb Your Enthusiasm or finally see what the fuss over Game of Thrones is all about.
Meanwhile, HBO Max is expanding its portfolio of Max Originals exclusive content. Standouts include thriller series The Flight Attendant, animated sitcom Close Enough, mockumentary An American Pickle, drama It's a Sin, and more.
Other notable shows on HBO Max include Friends, The Watchmen, Made for Love, Lovecraft Country, The Nevers, Superman & Lois, South Park, The Boondocks, Reno 911, The Fresh Prince of Bel-Air, The Big Bang Theory, The Leftovers, The Sopranos, and Sex and the City.
HBO Max's vast catalog of movies features a mix of recent hits and beloved classics including The Lord of the Rings trilogy, the DC Extended Universe films, The Wizard of Oz, and Casablanca. HBO Max is also home to an extensive library of Studio Ghibli films — hence the reason you can't find Ghibli movies on Netflix in the United States.
Is HBO Max on Roku or Fire TV?
HBO Max is now available to stream on Roku devices as of December 2020. If you already subscribe to HBO via Roku, it'll update to HBO Max automatically. As of November 2020, HBO Max is now available to stream on Amazon Fire TV Stick and Amazon Fire TV Cube.
Is HBO Max worth it?
HBO Max prices may give you pause since competing services like Disney Plus and Apple TV+ are about half the cost and feature some Ultra HD conent. However, HBO Max arguably has the most impressive media library of any streaming platform thanks to parent company WarnerMedia. The ability to stream 2021 theatrical releases the same day they hit cinemas only sweetens the pot.
HBO Max's lack of 4K streaming changed when Wonder Woman 1984 was released in 4K Ultra HD. More content may follow suit but if 4K streaming is a priority, you might not be able to justify the cost of HBO Max right now.
For current HBO subscribers, HBO Max is an excellent way to augment your HBO experience at no extra cost. If you're not an HBO subscriber, you can score a decent deal if you're willing to make a short-term commitment.
HBO Max may have pulled the plug on its free trial but you can still head over to Hulu and try both HBO Max and Hulu for a week at no cost.
Can I watch HBO Max outside of the USA?
HBO Max will launch in another 39 countries from June 2021 including Anguilla, Antigua, Argentina, Aruba, B.V.I., Bahamas, Barbados, Belize, Bolivia, Brazil, Cayman Islands, Chile, Colombia, Costa Rica, Curacao, Dominica, Dominican Republic, Ecuador, El Salvador, Grenada, Guatemala, Guyana, Haiti, Honduras, Jamaica, Mexico, Montserrat, Nicaragua, Panama, Paraguay, Peru, St. Kitts and Nevis, St. Lucia, St. Vincent, Suriname, Trinidad & Tobago, Turks and Caicos, Uruguay, and Venezuela. We're also expecting it to land in continental Europe and Australia later this year too. We'll add the latest HBO Max prices for those countries when the service goes live.
In the UK, it's unlikely to happen anytime soon as a lot of HBO content is contracted to appear on Sky TV until 2023.
If you're thinking of tunneling in from outside of the US, you'll find it's hard work as you need a US bank card to set up an account and you can no longer pay with Apple Pay, PayPal, or Google Pay instead.
If you are outside of the US and have access to Hulu though and are paying for that with something like a Revolut card, then you could add HBO Max as a bolt-on to that streaming service instead for the same price as you would going direct.
Check out our viewing guide on how to watch Snyder Cut online. You'll find cheaper options via Disney Plus bundles and we've got you covered for other networks with guides to the latest Peacock TV costs and Paramount Plus prices.