Is a Disney Plus price increase on the way? Unfortunately, yes. It was just confirmed that the streaming service will be getting more expensive in the US this Fall, with changes due across the board. Meanwhile, a Disney Plus price hike is coming in the UK for Autumn as well - though, paradoxically, it's getting cheaper there too (we'll come back to that in a bit).
Wondering why we're staring down the barrel of a Disney Plus price increase? It's a fair question. It's also bringing back a sense of deja vu, because it feels as if we got a Disney Plus price hike not too long ago. To fill you in on everything that's coming, I've listed all of the new costs that are heading our way.
You'll find some advice here, too. For example, any US readers grabbing the current $109.99 annual subscription before October 12 can lock in that lower price for a full year. It's probably your best bet of staving off the Disney Plus price hike for a little longer. That, or getting your hands on the newly-announced price cut... If you're a new or returning subscriber, you'll only pay $1.99 per month for three months (or £1.99, if you're based in the UK) so long as you sign up before September 20. That'll take you right through to December, which handily side-steps the price increase for the time being.
Disney Plus price increase - new price
Even though the last Disney Plus price increase doesn't feel like it happened that long ago, we've got yet another one coming over the horizon. As of Fall (October or November, depending on whether you're in the US or UK), we'll end up paying the following:
US
UK
As you may have noticed, the UK is actually getting a cheaper option (with ads) rather than experiencing an outright increase across the board. However, the observant among you will also see that the 'standard,' no ads Disney Plus sub won't have 4K any more - it's being reserved for the more expensive £10.99p/m option.
Disney Plus price increase - when will it happen?
When the cost change will occur is where things get confusing. In short, the date of the Disney Plus price increase depends on your region. Here's a breakdown of exactly when the change to your Disney Plus sign-up will happen:
US: October 12, 2023
UK: November 1, 2023
Basically, the Disney Plus price increase kicks off toward the end of this year. That's why grabbing an annual membership before that point is a good way to hold off the hike for as long as possible.
Disney Plus price increase - how to save money
There isn't a lot we can do to avoid the Disney Plus price hike in the US (it's a bit easier for the UK, because a cheaper option is actually on the way), but you can save money if you act before September 20. At the time of writing, new and returning subscribers will only pay $1.99 per month for three months (or £1.99 in the UK). That's a massive drop from the usual price.
You can avoid extra costs if you sign up before October 12, too. So long as you get to the annual bundle listed below ahead of time, you'll be able to save yourself roughly $30 on an annual membership and won't have to deal with the increase until next year.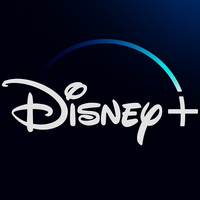 Disney Plus (annual bundle, no ads) | $109.99 at Disney Plus
Save $30 - Want to avoid that Disney Plus price hike for as long as possible? Grab this offer before October 12 and you'll be able to save around $30. In addition, this deal already gets you a year of the streaming service for roughly $20 less as is; you're getting 12 months for the price of 10 here, raising the value significantly.

Buy it if:
✅ You know you'll use it for a year
✅ You want to save as much as possible

Don't buy it if:
❌ You won't use it regularly
❌ You want the cheapest upfront cost

Price check: 12 months of Disney Plus monthly $131.88

Considering giving Disney Plus to family or a loved one? If they haven't subscribed before, a Disney Plus gift card is probably your best bet. Looking for other streaming service offers, on the other hand? Don't miss our guides to the best HBO Max prices, Fubo TV costs, and Peacock TV costs.