Everything announced at the State of Play February 2023
All the news from the State of Play live stream
(Image: © Sony)
The first PlayStation State of Play for 2023 is now all wrapped, and it delivered us a whole range of updates and reveals. From release dates for Baldur's Gate 3 and Tchia, to new PSVR 2 games, let's take a look at everything announced at the PlayStation State of Play.
Firstly we had more PSVR 2 titles announced (opens in new tab):
The Foglands (brand new, coming 2023)
Green Hell VR (existing title, coming 2023)
Synapse (new title from nDreams, coming 2023)
Before Your Eyes (already announced and coming March 10)
Journey to Foundation (new title, coming fall 2023)
Then, we got the reveal of new games for PS Plus:
Battlefield 2042
Minecraft Dungeons
CodeVein
Rainbow Six Extraction
Uncharted
Tchia
Ghostwire: Tokyo
Immortals
After that, the core PS5 announcements and updates:
Before more details for Suicide Squad: Kill the Justice League (opens in new tab):
First good look at gameplay, with four player co-op. Taking on The Flash who's been corrupted by Brainiac, all in an attempt to save Lex Luthor.
A better breakdown of each hero's powers / strengths
New supporting characters revealed - Hack, Toyman, Gizmo
Six core types of weapons, with different manufacturers
Your gear score determines missions
Rocksteady will support the game after launch with new missions
Battlepass confirmed and will offer purely cosmetics
Read on for our blow by blow account of how it all played out, including our predictions from before the show.
---
Refresh
What that means is we should expect about 30 minutes dedicated to PSVR 2, indies, and third-party titles, followed by 15 minutes of pure unadulterated Suicide Squad fun. Interestingly, that excludes mention of any first-party PlayStation titles, although that doesn't mean Sony doesn't have the potential to drop a surprise or two.
But, until we know what's actually happening later today, let's run through what we know we're seeing and what we could see drop at the State of Play.
SUICIDE SQUAD: KILL THE JUSTICE LEAGUE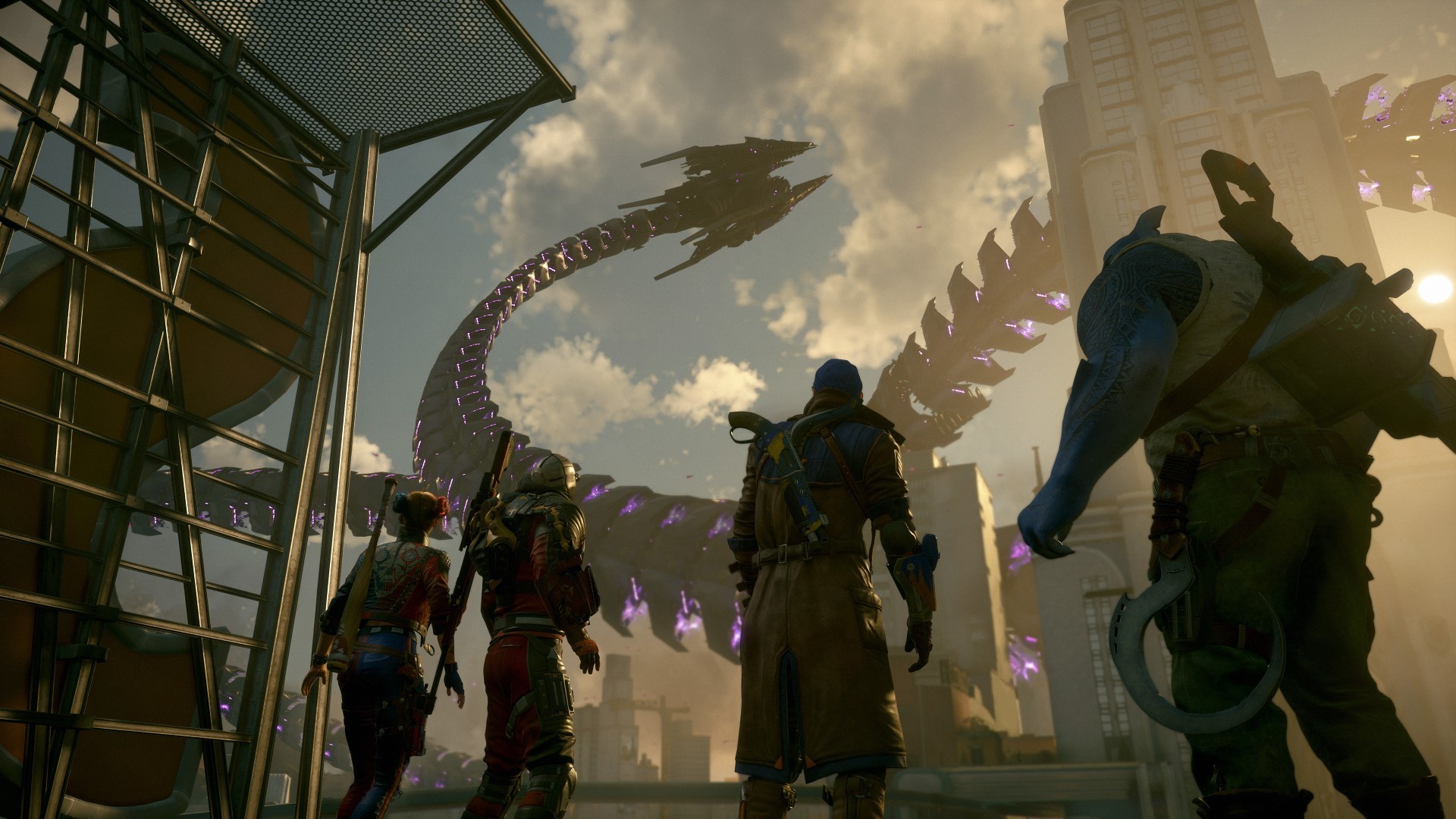 Let's start with the headliner for today's State of Play - Suicide Squad: Kill the Justice League. Thanks to a showing at December's Game Awards, we know that the game is arriving on PS5, Xbox Series X, and PC on May 26 (opens in new tab). It was also then that we got confirmation that the late great Kevin Conroy is voicing evil Batman for the game, who is the iconic voice actor who portrayed Batman in The Animated Series and the Arkham games, among other places.
NEW PSVR 2 TITLES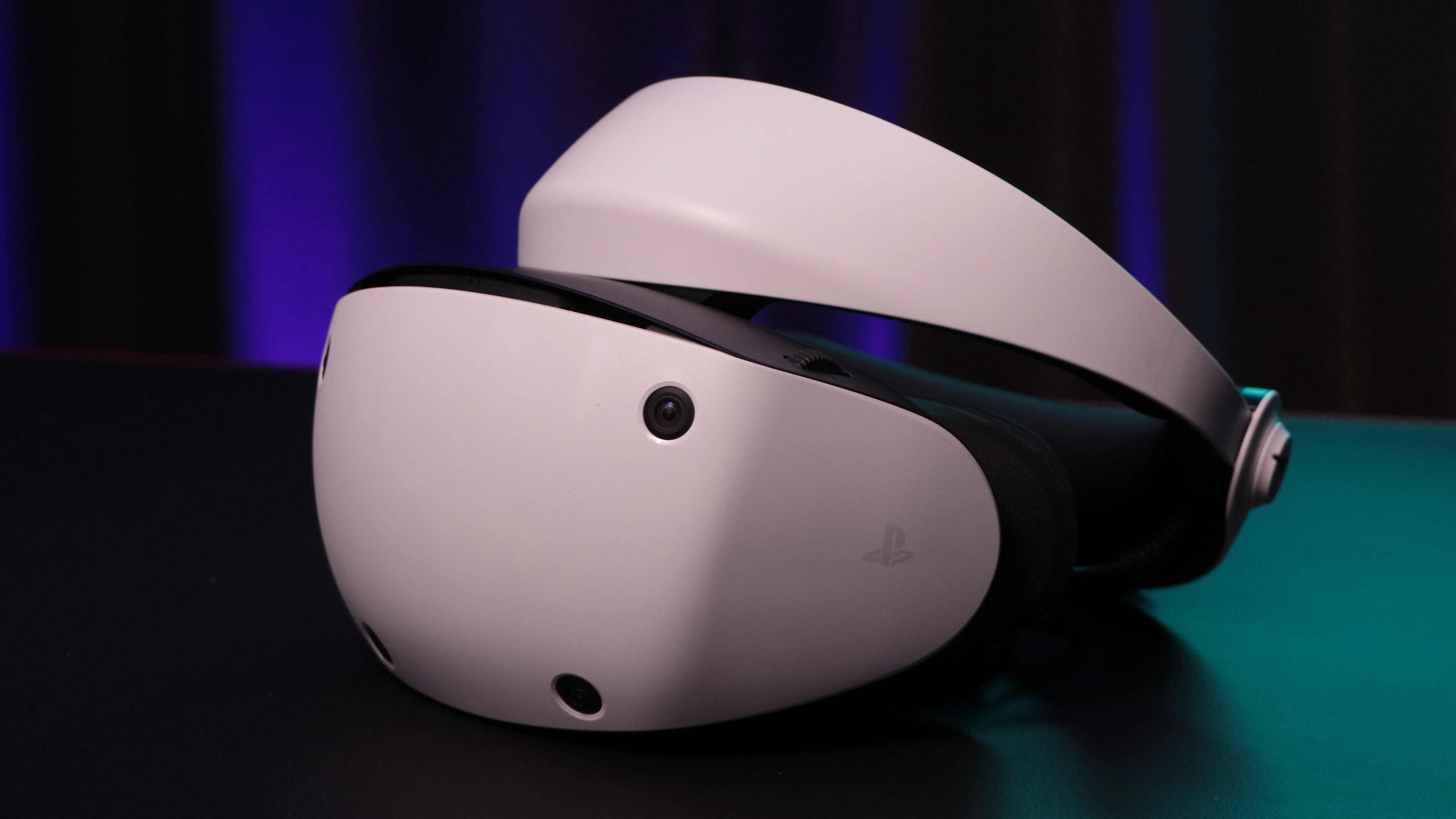 There are already quite a few confirmed upcoming PSVR 2 games (opens in new tab) on the horizon, buut Sony is ready to unveil five more at today's event. I'm personally hoping for a release date for Beat Saber on PSVR 2, but let's see. Last week, the German PlayStation Blog posted an image within a gallery that listed a few titles that haven't yet been announced for the PSVR 2 - namely Solaris Offworld Combat, Wanderer, and Project Wingman. That gallery also included Gorn, which was subsequently revealed this week (opens in new tab). Definitely gives that leak a little more credibility (even for an official source).
HOT INDIES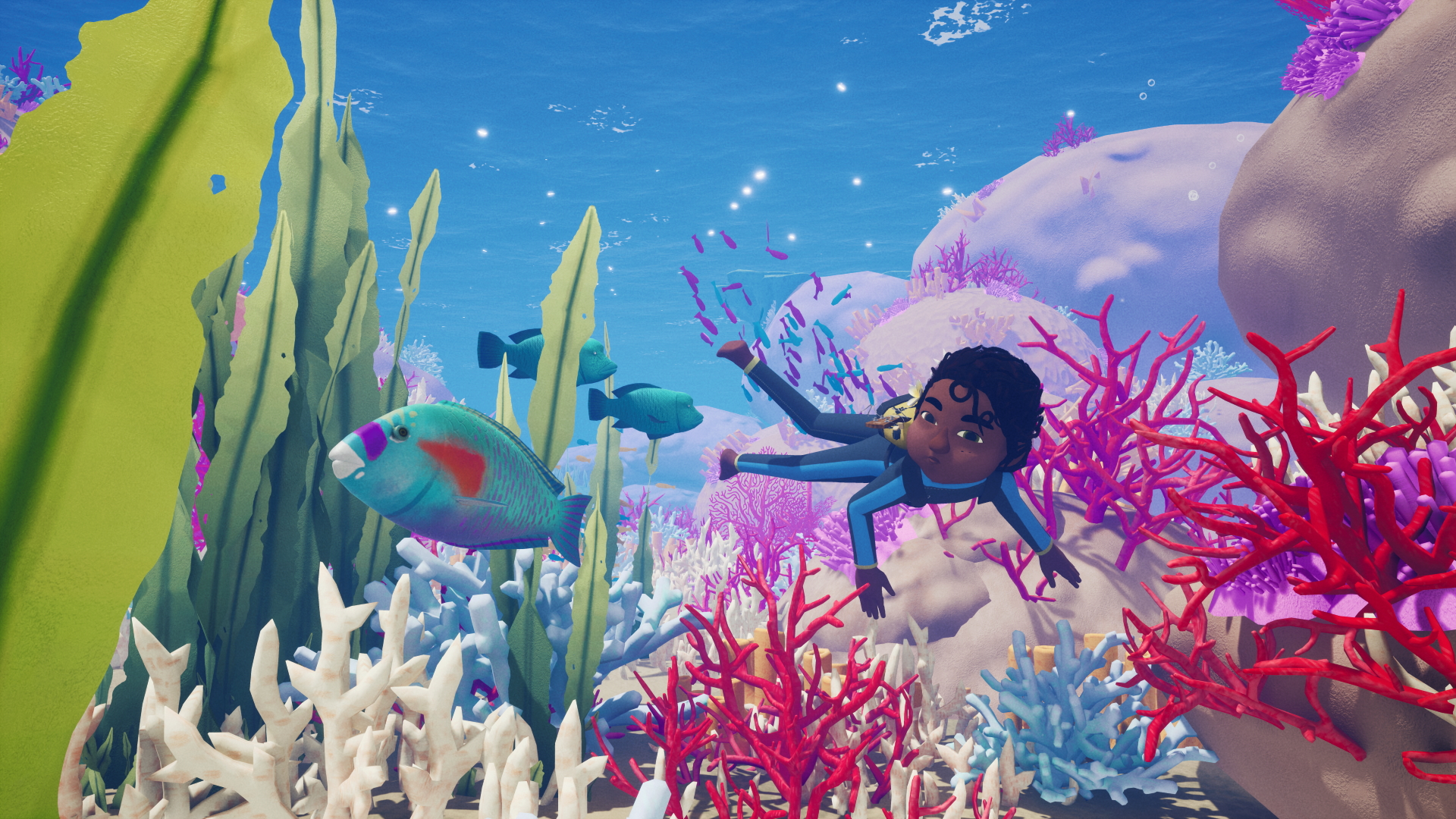 Interestingly the Twitter post announcing this State of Play deliberately mentions "hot indie" reveals, whereas the PlayStation Blog post itself is oddly devoid of any mentions of indies whatever. However, that just makes us all the more intrigued about what exactly is in store. With so many upcoming indie games that look super exciting, let's take a look at the indies we know have had a presence at Sony broadcasts and presentations before.
OPEN ROADS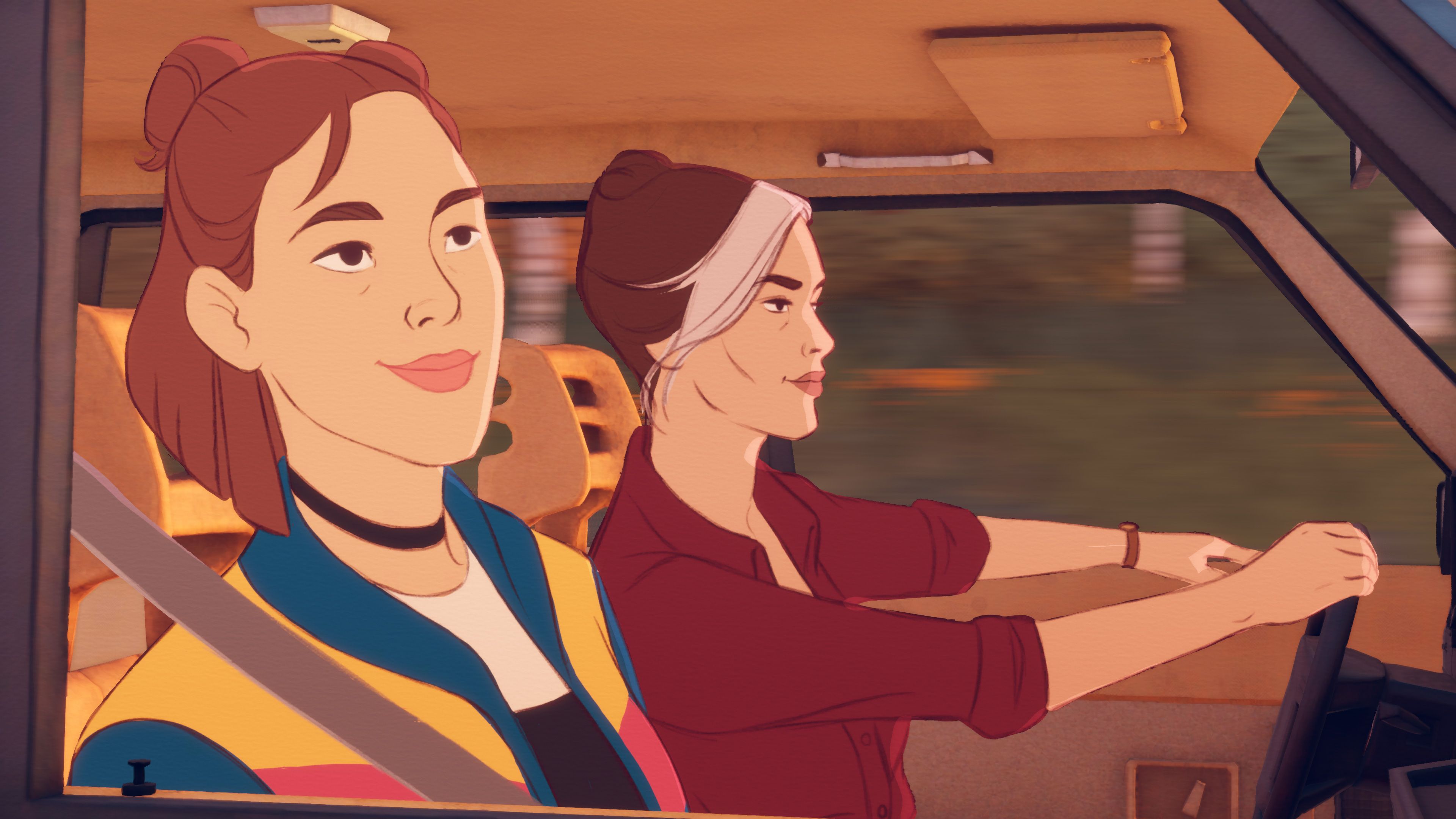 Open Roads is another indie title that could get a showing today. It's the latest title from Gone Home and Tacoma developer Fullbright. We've not heard anything about the title for some time yet, despite the fact it was originally listed as a 2021 release. It's a game about a mother-daughter roadtrip to discover more about their family history. Open Roads has a star-studded cast too, with Kaitlyn Dever as 16-year-old Tess Devine, and Keri Russell as Opal, Tess' mother. It's an intriguing one certainly, and I for one would definitely like to hear more.
TCHIA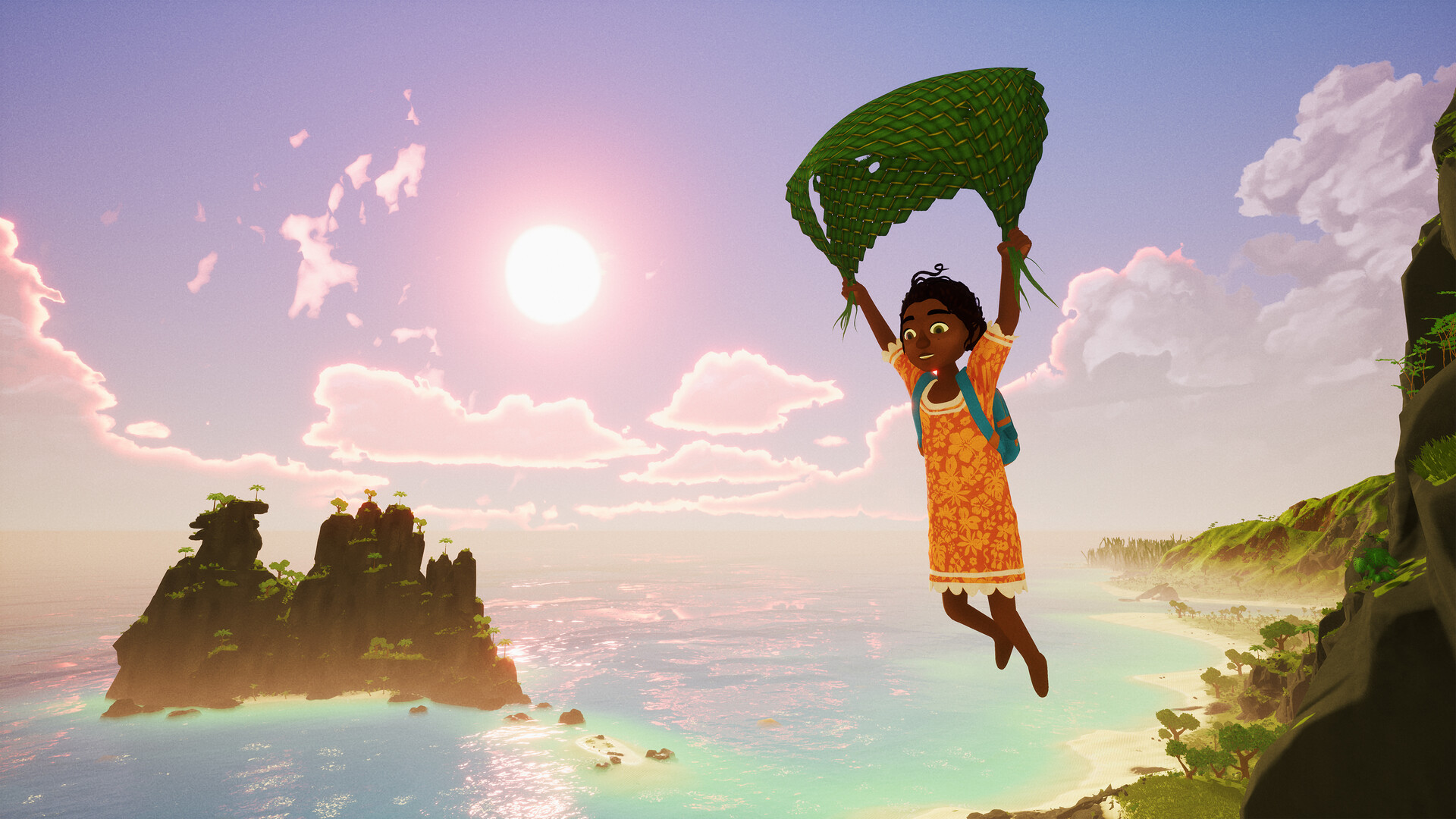 Tchia is a glorious-looking adventure where you can take control of any object or animal you find on your journey through a mechanical known as soul-jumping. Sounds painful. It should make exploring its tropical open world a little easier though as you turn from dog to bird to fish, but you can also free climb, sail, and more to traverse as the little girl herself. It's all inspired by the New Caledonian culture too. It looks pretty special. But, we don't have a release date yet. It was pushed back to an early 2023 (opens in new tab) release, so we're definitely due an updated time frame for this little delight.
LITTLE DEVIL INSIDE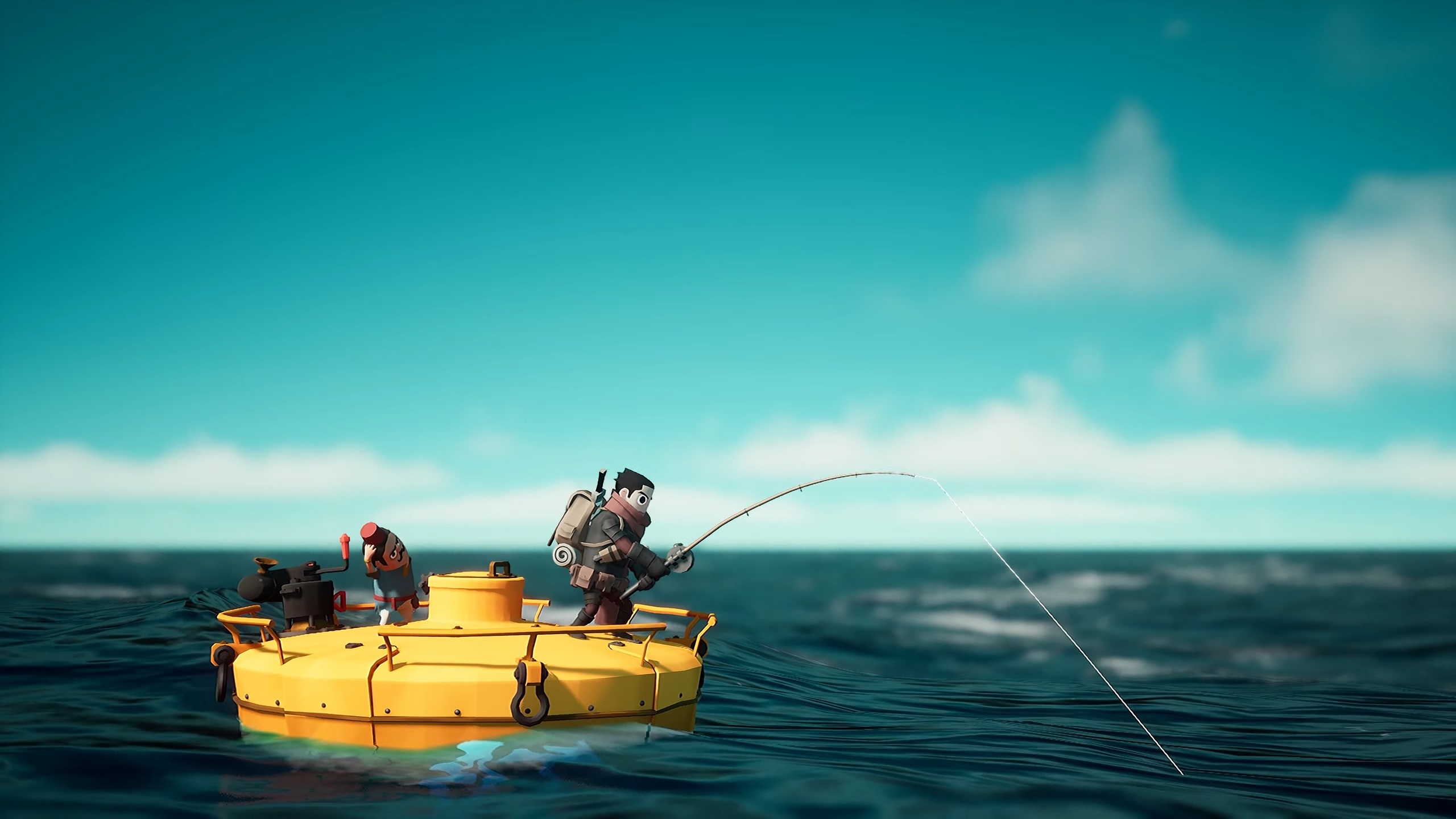 What the devil is happening with Little Devil Inside? It's an indie game I'm gently obsessed with, mainly because it's been teased for so long. The last we heard of it as at the State of Play in October 2021, which listed a 2022 release date that obviously didn't happen. It was first announced though back at the very first PS5 showcase alongside Bugsnax and Kena: Bridge of Spirits, both of which have been and gone. In fact, it actually started life as a Kickstarter campaign back in 2015, initially pegged for launch on PS4, Xbox One, and Wii U if you can believe it. It's undergone a few evolutions since then, which makes me want to play it even more. Maybe today's the day we'll find out more.
PACIFIC DRIVE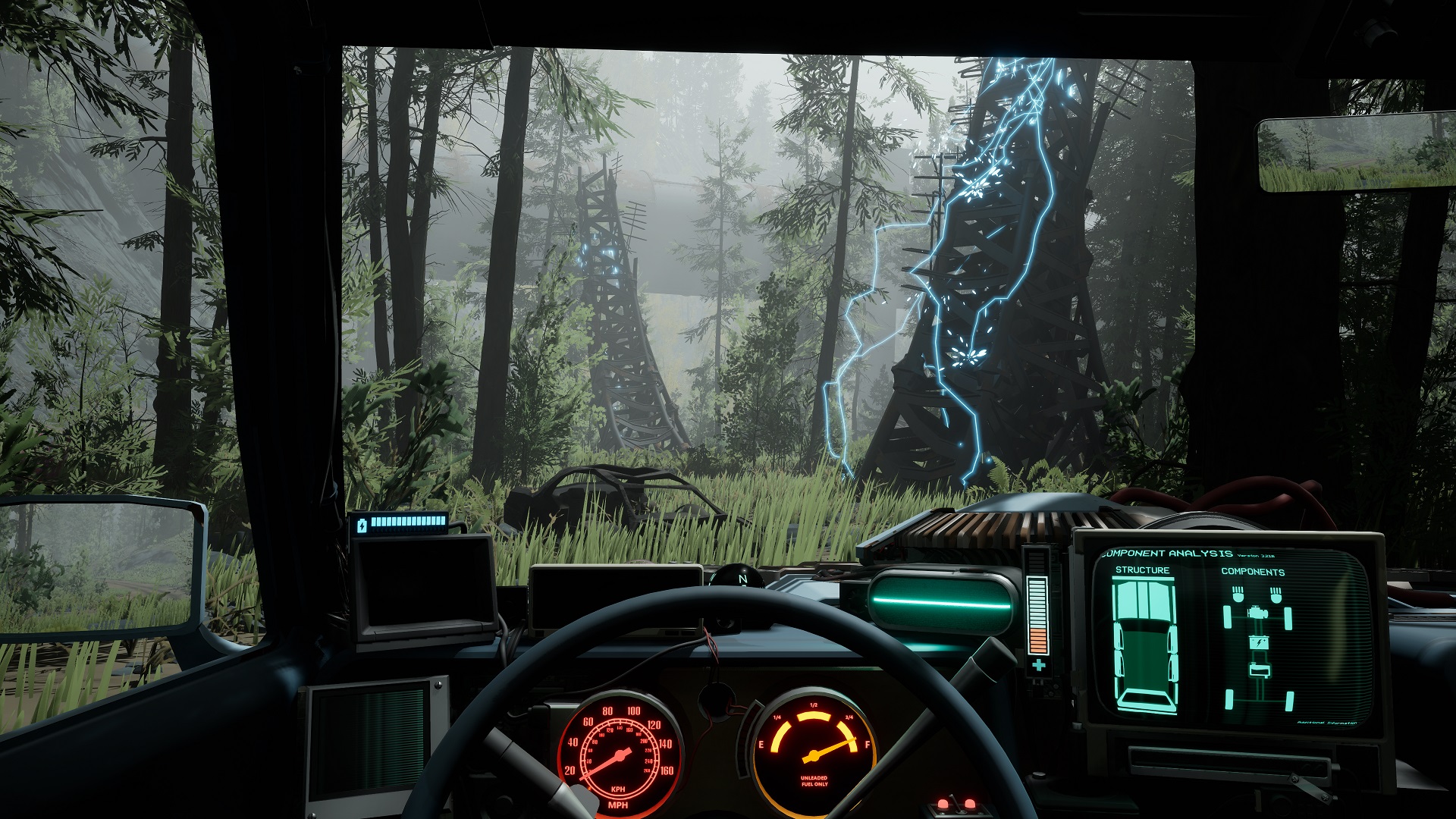 We're a little bit in love with this one on team at GamesRadar, because let's be honest, how many games are calling themselves driving survival titles? None right? Well, our own Heather saw a hands-off preview of the game recently, where she discovered that it's as much a love story between you and your (fully customizable) car as it is a survival game (opens in new tab) - and somehow that made us more interested than ever. It's currently rocking a loose 2023 release date for PS5 and PC, so again could be in line for a featuring today.
30 MINUTES TO GO
Just 30 minutes to go until the State of Play. Time to gather your snacks.
HOLLOW KNIGHT: SILKSONG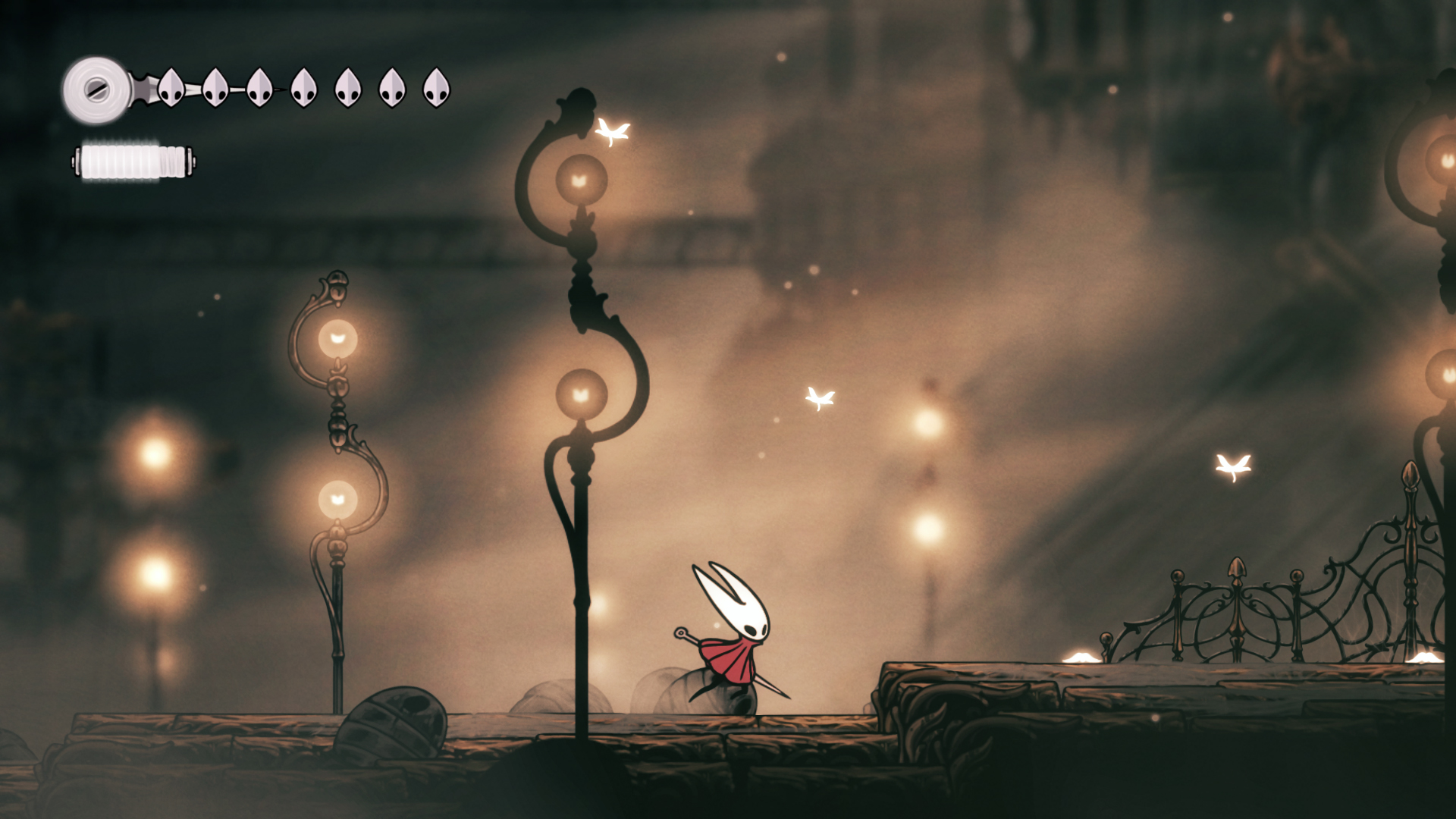 Okay, okay, we know. Even thinking about Hollow Knight: Silksong (opens in new tab) makes us feel like putting the clown make-up on at the moment, but goddamnit it, we can hope. After all, we know that it's arriving in the first half of 2023, just not when… It's got the potential to be the indie game of 2023, and a GOTY consideration too, we just need to get our hands on it.
THIRD PARTY REVEALS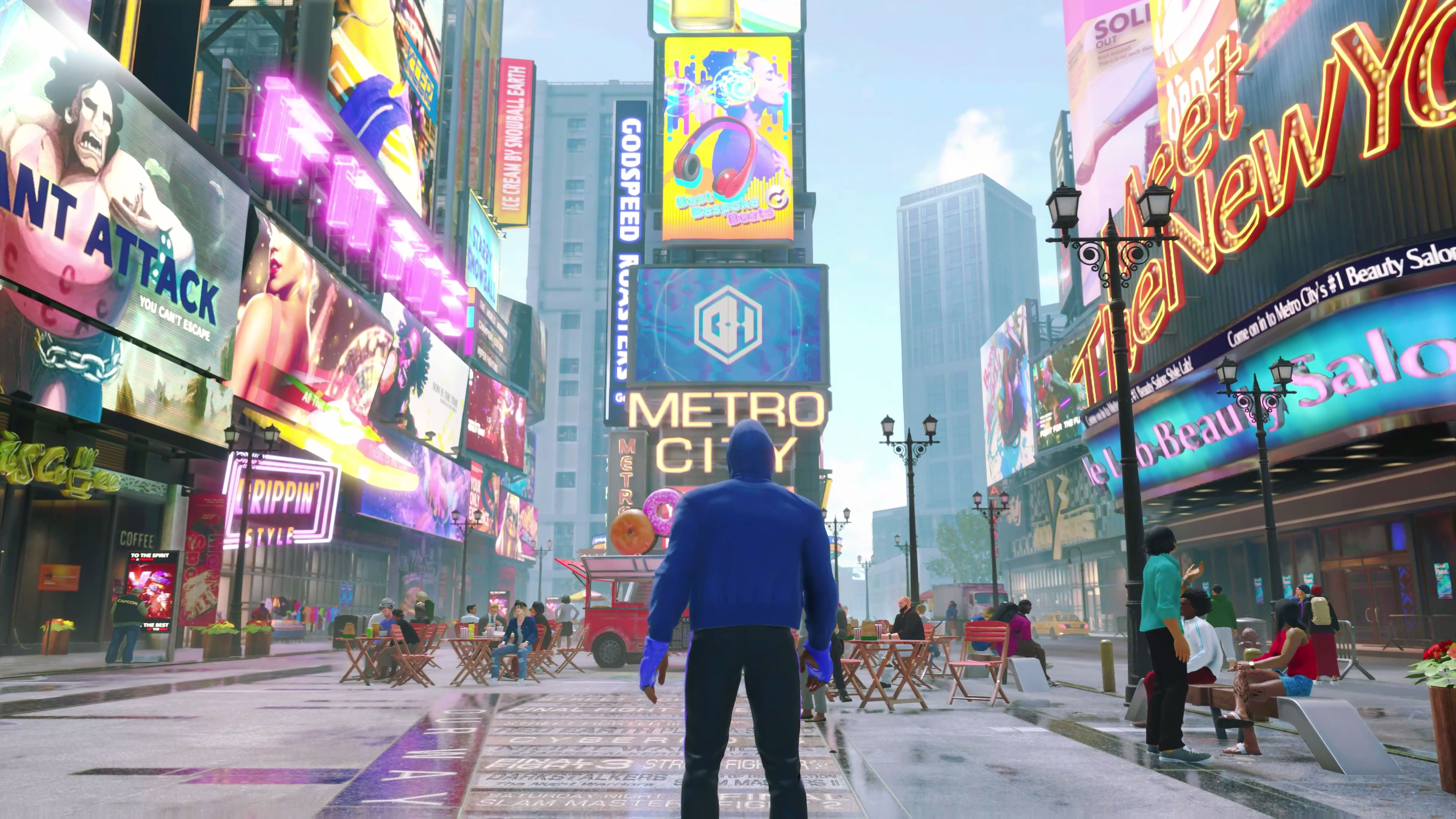 The other pillar to tonight's event is third-party reveals, with PlayStation saying the State of Play will offer "new looks at some anticipated games from our third-party partners". Now, that obviously includes Suicide Squad, but there are a lot of upcoming PS5 games that could fit the bill tonight too. In the next six months alone, we've got titles like Street Fighter 6, Star Wars Jedi: Survivor, Dead Island 2, and the Resident Evil 4 Remake dropping on PS5, and that's just the beginning.
DESTINY 2 LIGHTFALL
What could be a contender for tonight's State of Play lineup is the launch trailer for Destiny 2: Lightfall (opens in new tab). Bungie itself teased that it was dropping at 1PM PT / 4PM ET / 9PM GMT / 10PM CET, which just so happens to be exactly the same time as the State of Play starts. Coincidence? I think not. Lightfall is set to drop on February 28, so we're just a few days away now from our next big expansion to the Destiny universe.
FINAL FANTASY 16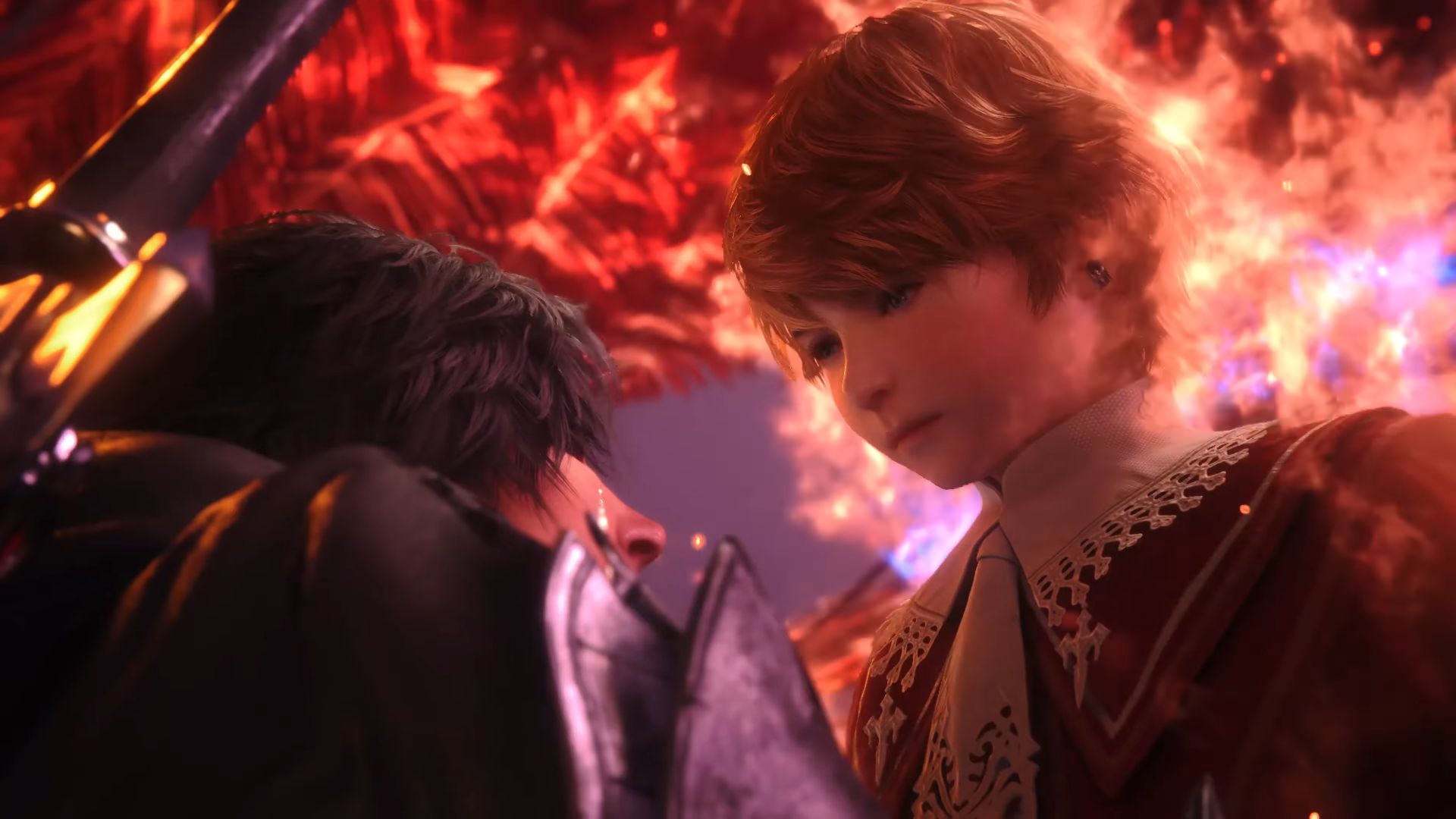 Another potential is Final Fantasy 16 (opens in new tab), which is due to drop as a timed PS5 exclusive on June 22. Obviously that makes it a prime third-party "new look" candidate, and I know a lot of my time have their fingers crossed for something FF16 related today. The last meaningful update we got on the title was at December's Game Awards, so maybe Square Enix will drop a small treat today.
SPIDER-MAN 2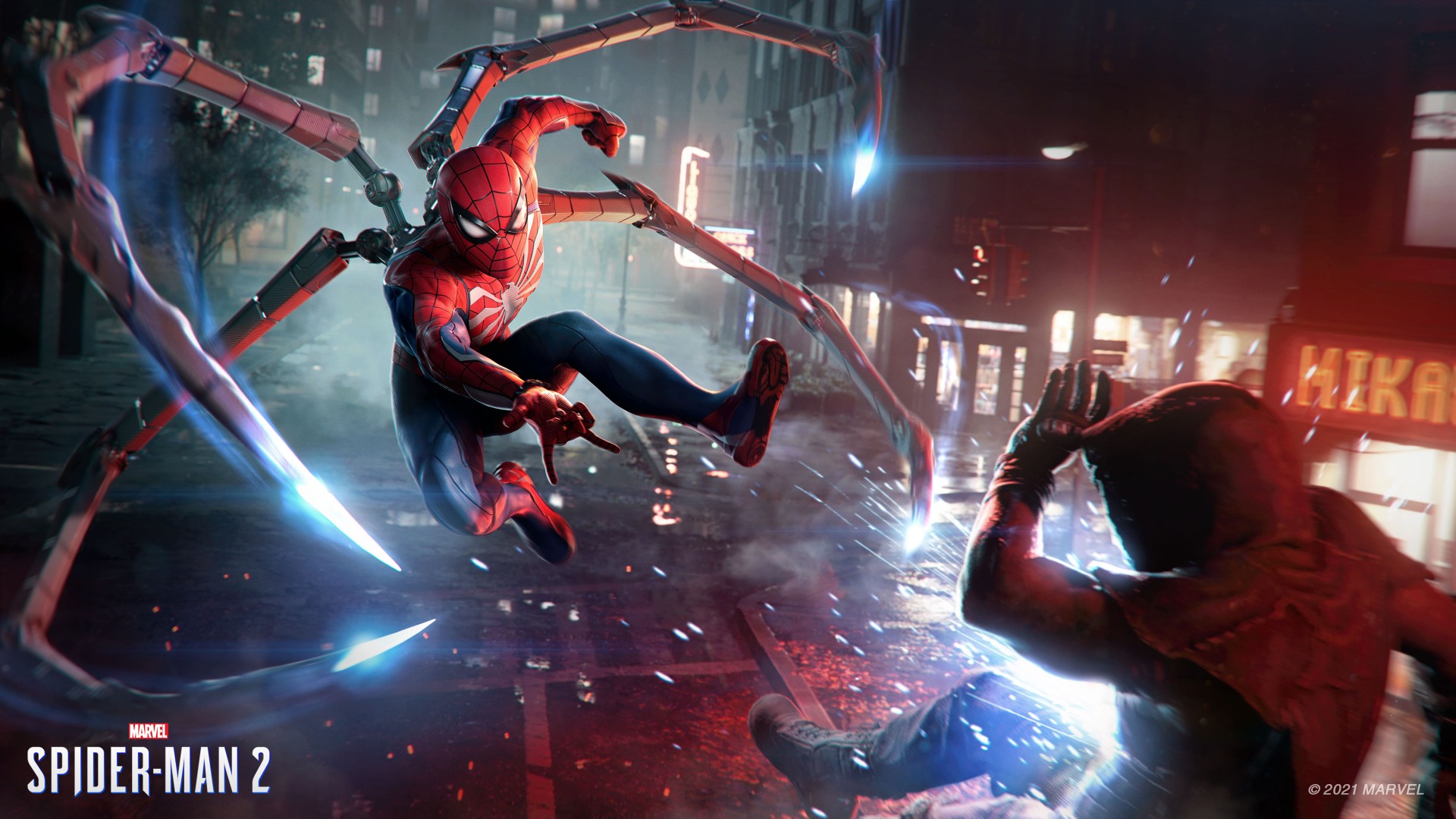 Now, the big red elephant in the room for the State of Play this evening is Marvel's Spider-Man 2 (opens in new tab). Now, Sony hasn't mentioned that any first-party titles will feature this evening, but tell that to its mentions. People are hungry for Spider-Man 2 gameplay, and seeing as it's currently the only first-party Sony title confirmed for 2023 beyond MLB The Show 23. I know it's my most anticipated game for 2023 (opens in new tab) so if there's even a whiff of web this evening I'll be losing my mind here on the live blog.
UPCOMING GAMES
We're just minutes away from the State of Play kick-off now, so let's sit back and take a walk through all the confirmed new games for 2023 (opens in new tab) and beyond to get excited about.
And we're starting with PSVR 2 or at least a trailer for all the games currently available and some that are still get to launch - including Switchback
Reminder, it's the first State of Play for 2023!
The Foglands is our first PSVR 2 reveal of the night and it looks pretty cool in terms of art style. Very Borderlands
FPS title of sorts, with machines, creepy mosnters and a distinctly steampunk feel. It's launching sometime in 2023
Next up another PSVR 2 title that seems to be a survival game with crafting and some kind of drug sequences. It's called Green Hell VR - it has been out on other VR platforms previously.
Now we've got a new nDreams game called Synapse. It's giving me Death Stranding vibes with telekinetic powers.
Again coming in 2023.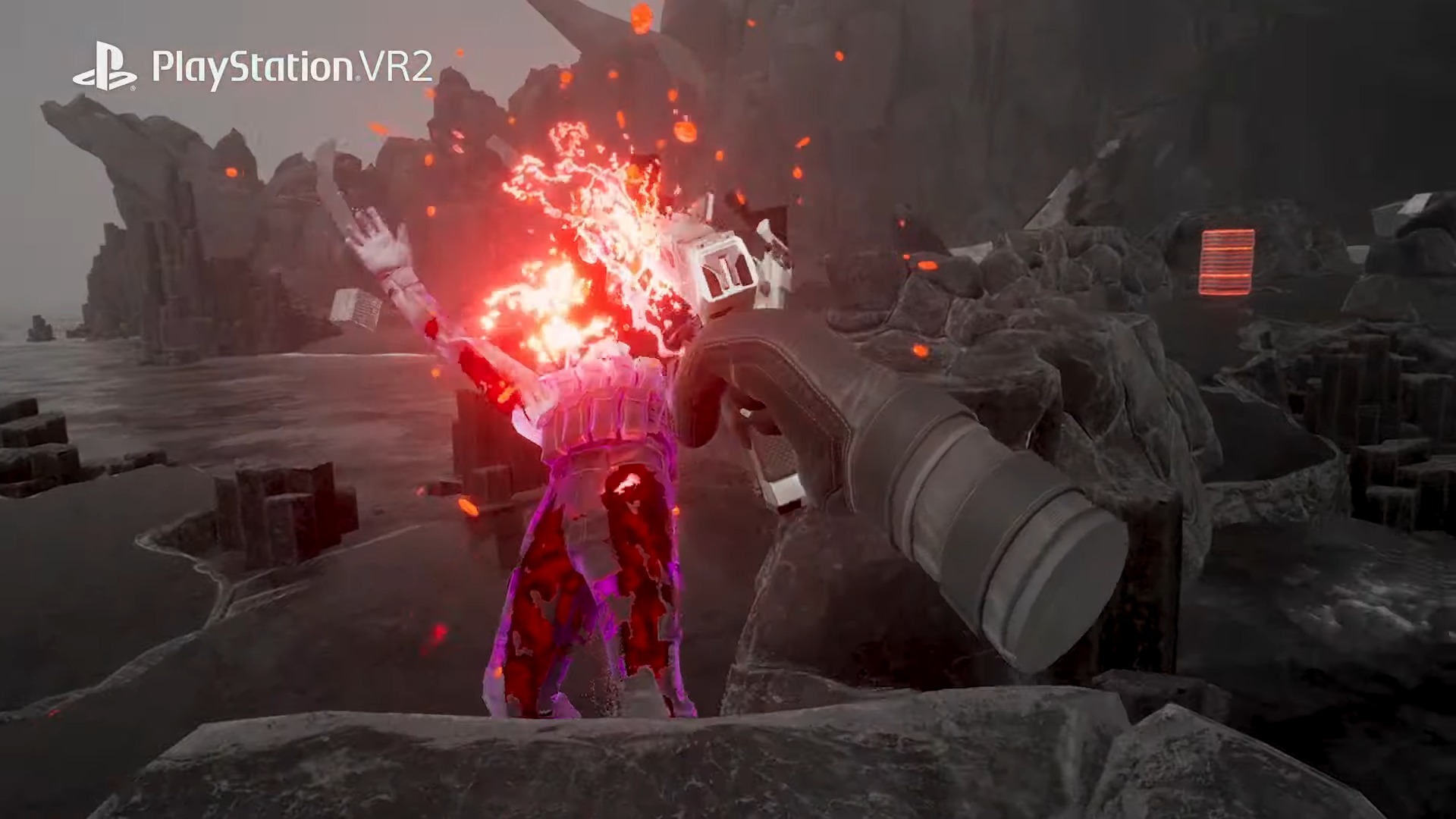 Fourth in line is a Foundation PSVR 2 game called Journey to Foundation, based on the books by Isaac Asimov. Coming Autumn 2023.
Finally we've got Before Your Eyes the PSVR 2 port, which we already knew was coming on March 10. So prepare for your PSVR 2 to fill up with tears like a salty bathtub.
And here's our Destiny 2 Lightfall launch trailer!
I'll admit, I've not played Destiny 2 for a loooong time, so while this trailer looks very cool, I've got no idea what's going on.
According to our own Destiny 2 expert Austin Wood though, shipwright Amanda Holliday set to be a key character in the season of defiance, and Lightfall will also apparently the first space battle in a while.
The witness is also concerningly close to the traveler with an army of the pyramid ships first seen at Destiny 2 launch behind them...
Screams uh oh to me.
Tchia is up now as we hoped, with a lovely new trailer to highlight the soul skipping mechanic that allows you to become various birds and objects.
And a March 21 release date! That's so soon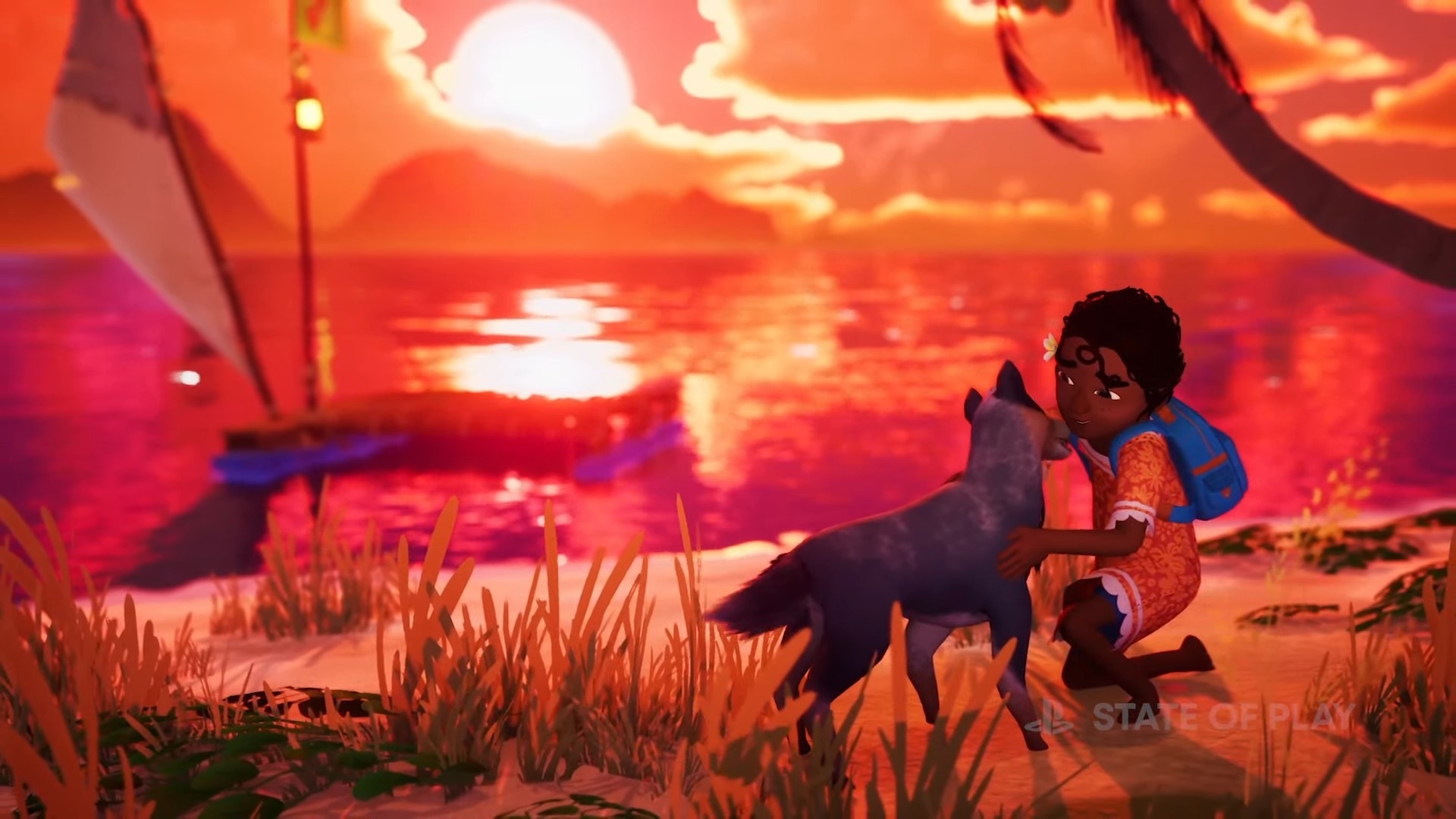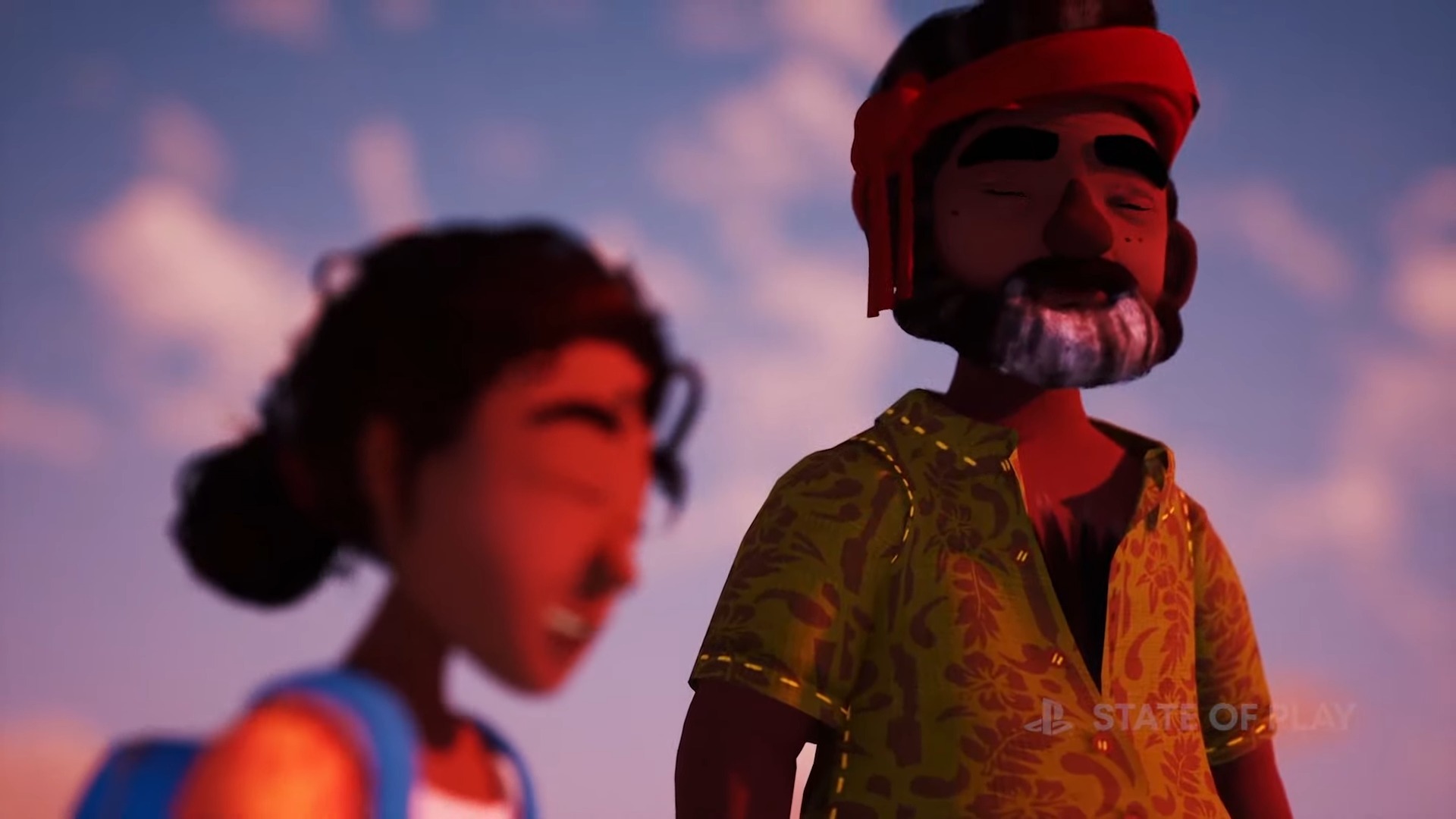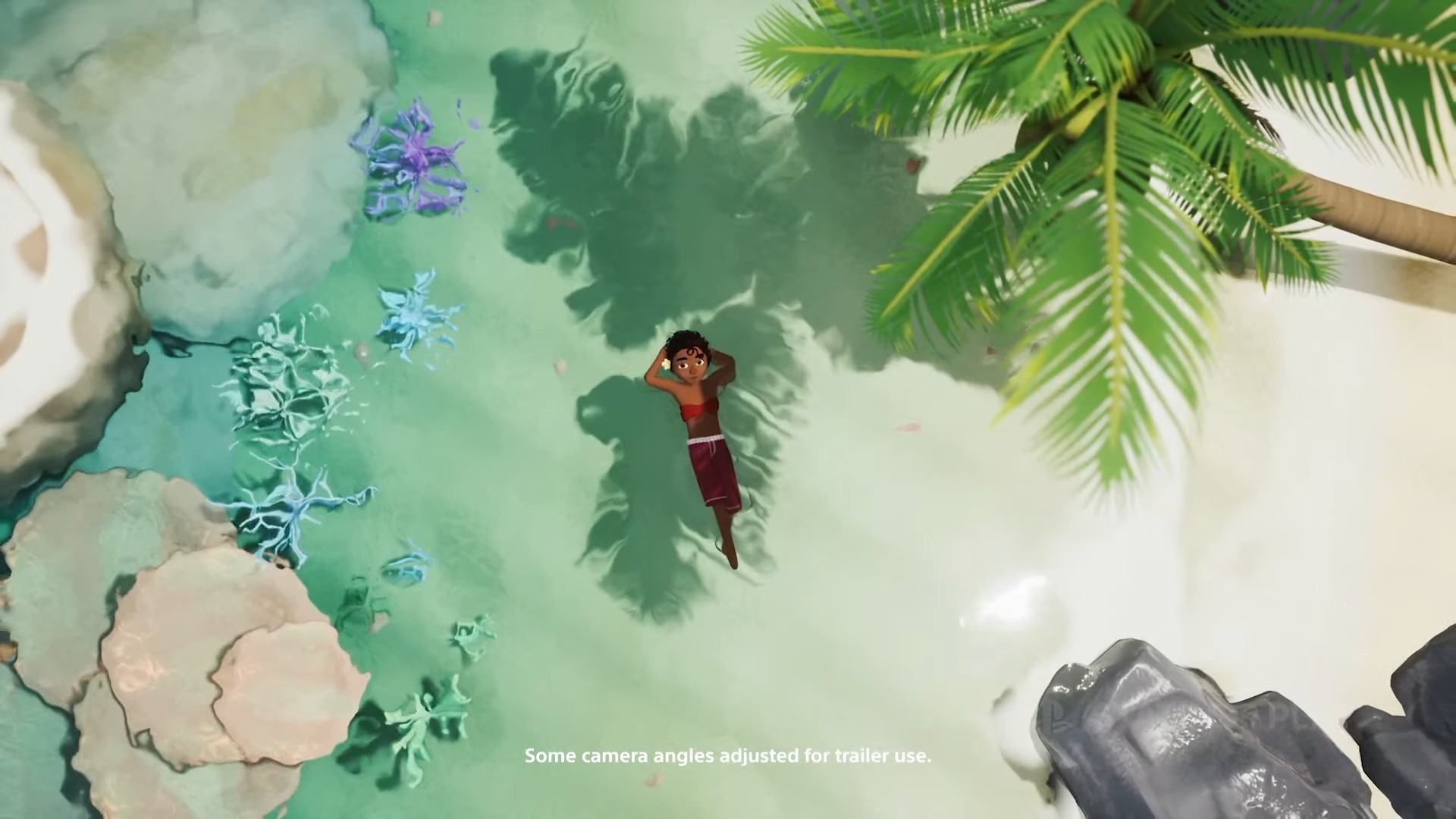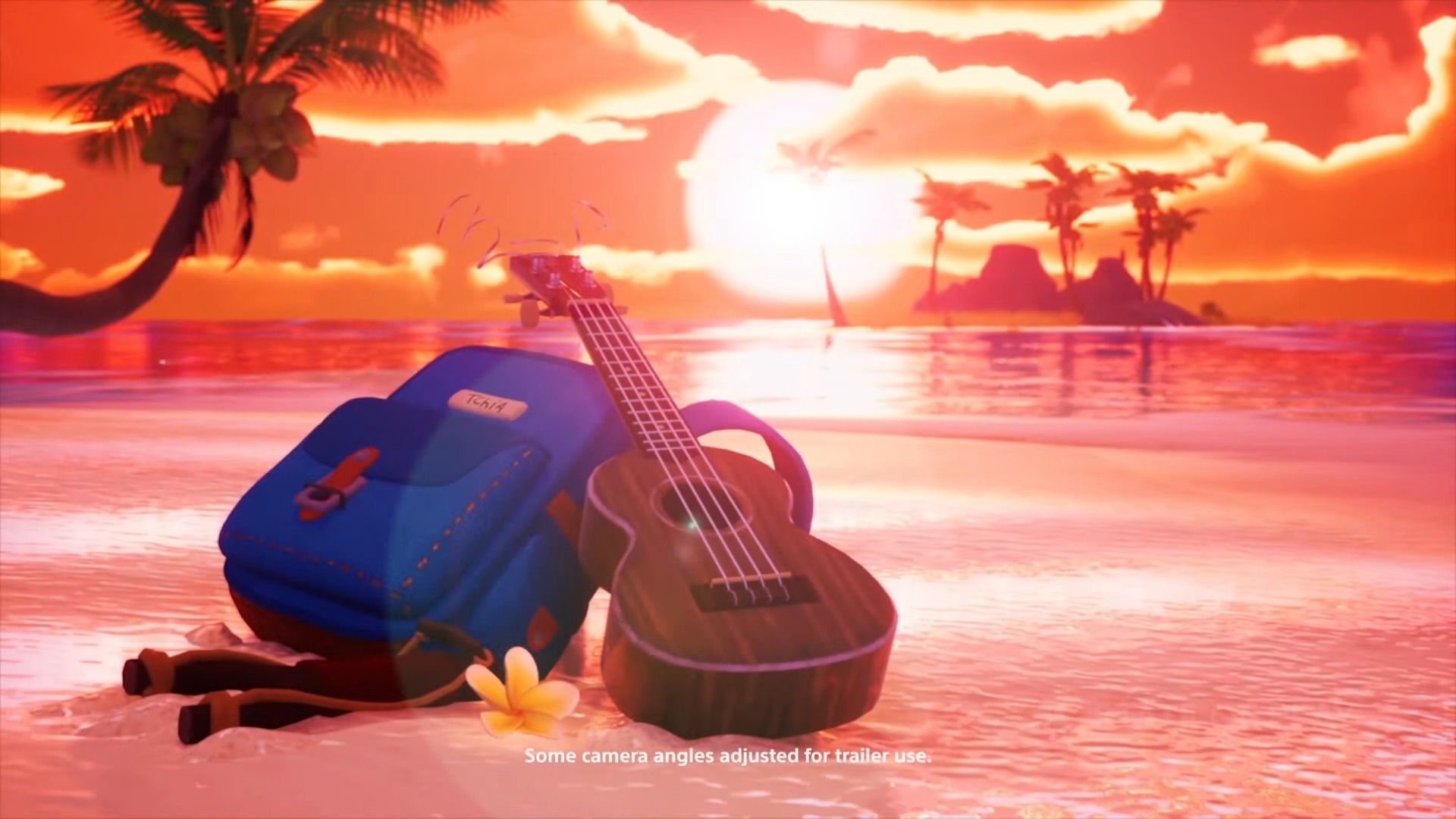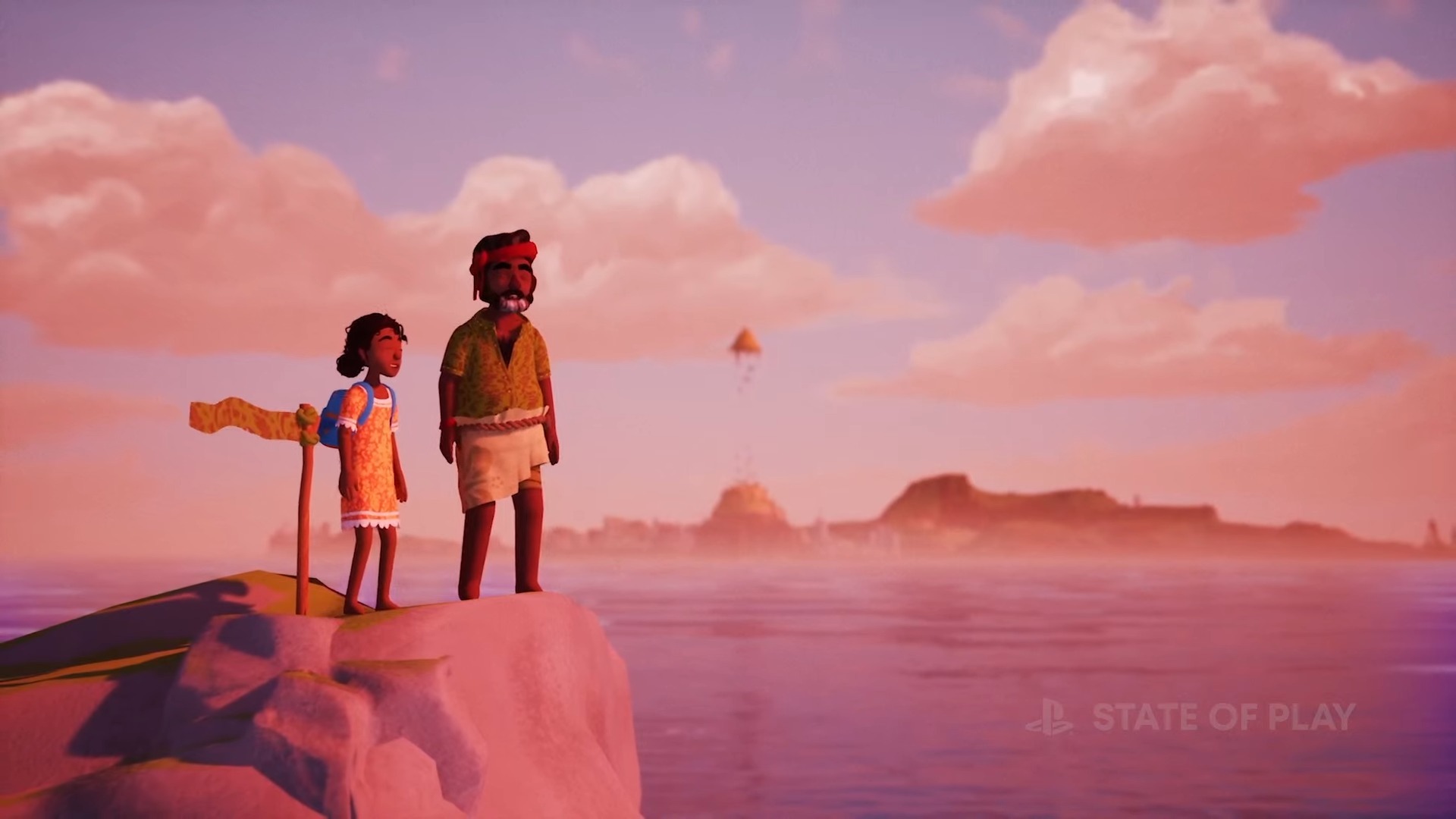 That's going into the PlayStation Plus Collection too!
Oh hello new game from the Tetris Effect developer with even more awesome music. It's called Humanity, and seems to be a game about being a dog made of light in a world of mad masses of humans. Puzzle solving and creation included.
Coming May 2023.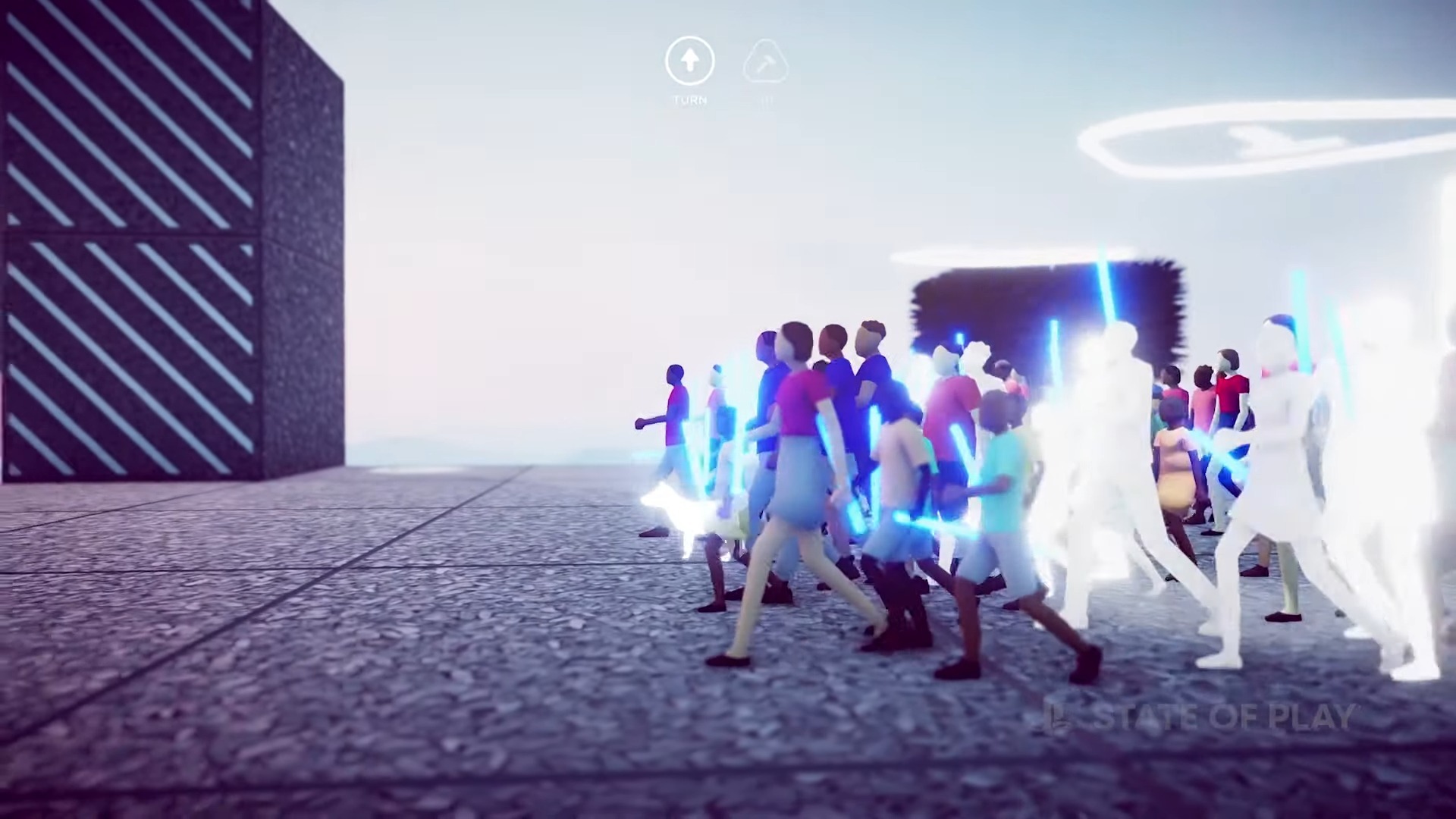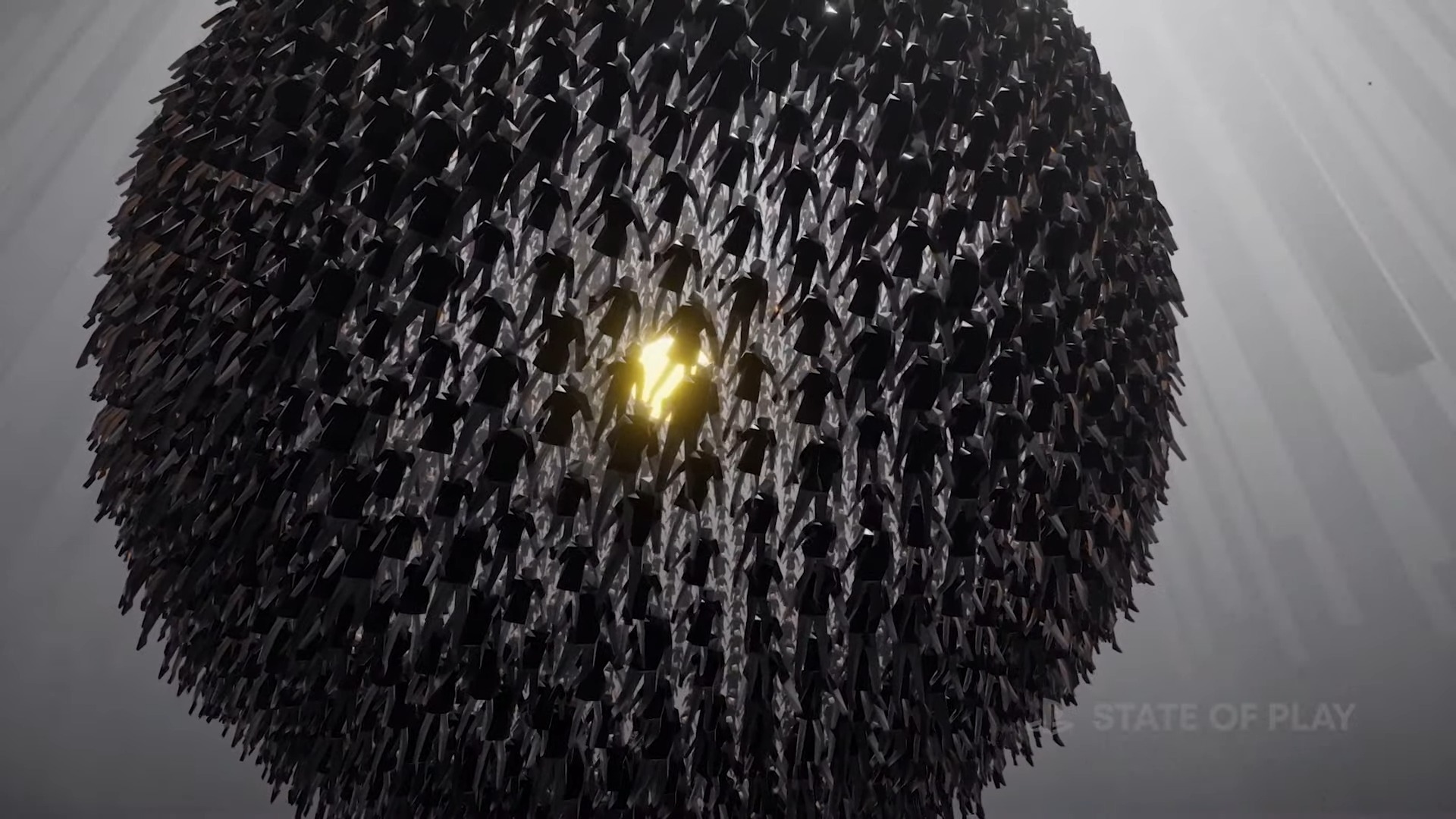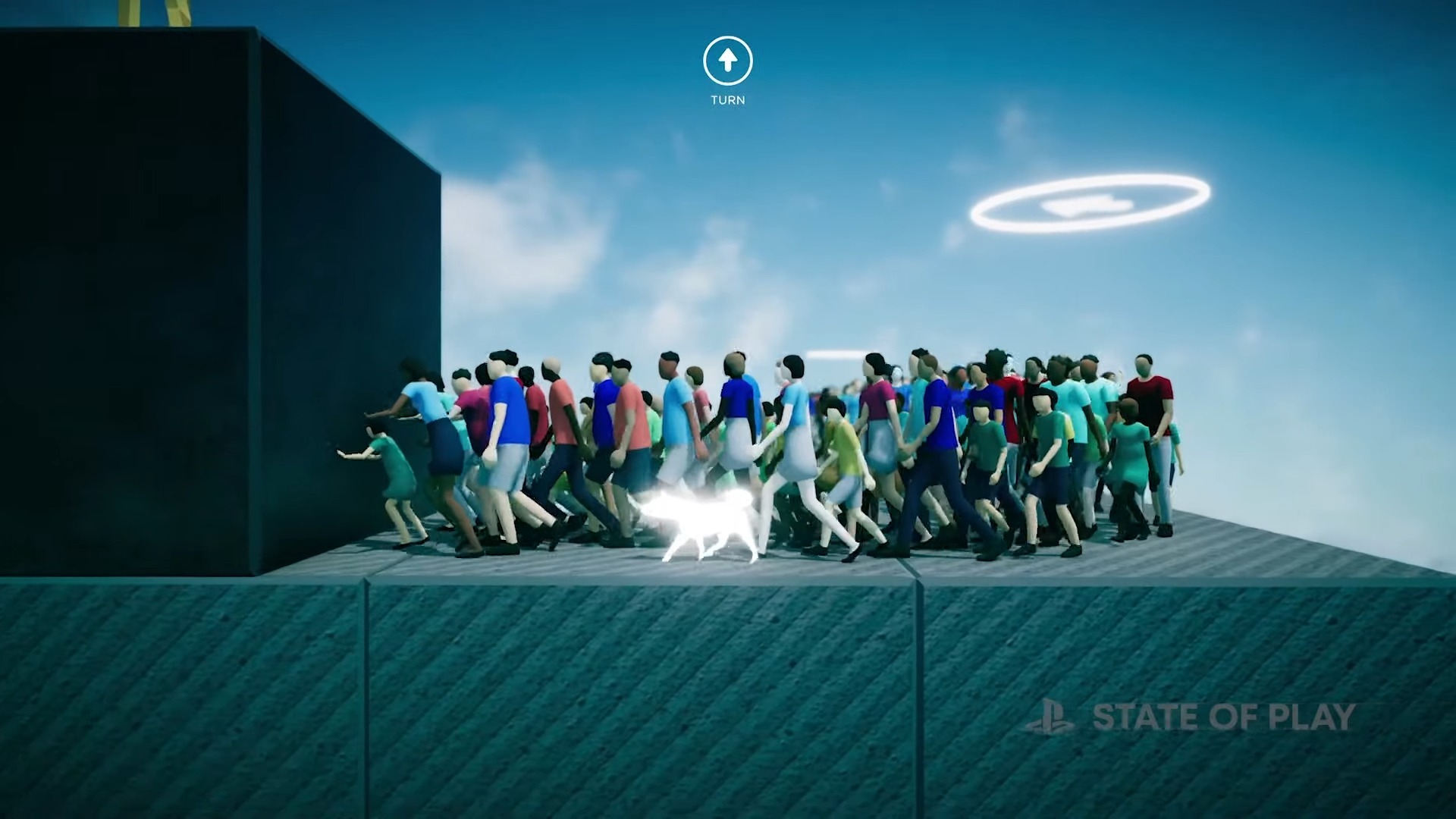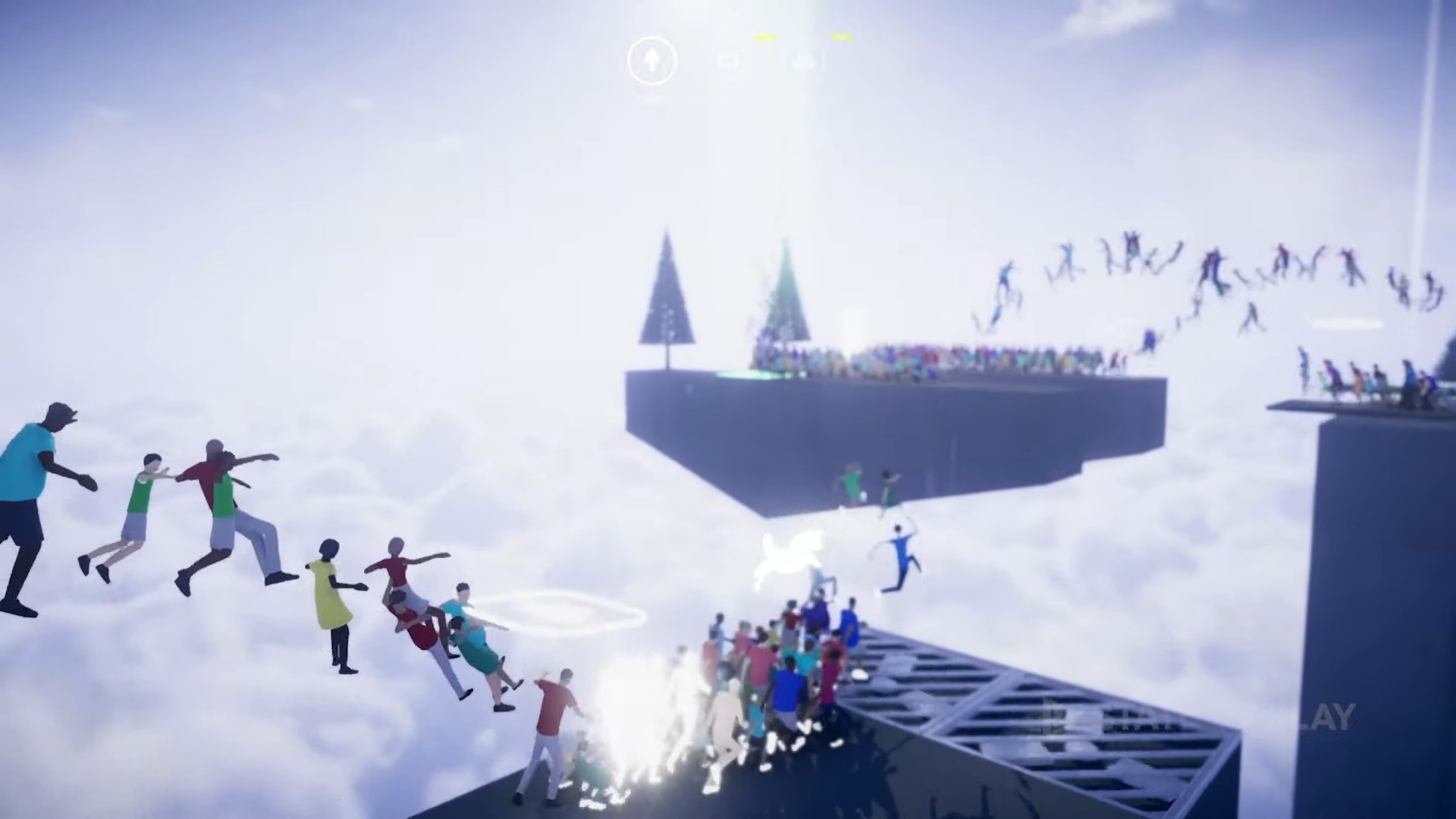 Goodbye Volcano High is up now, the dinosaur high school / band simulator. This is the most we've seen of this game so far, and we finally have a release date of June 15, 2023.
Loving the rhythm action music gameplay too.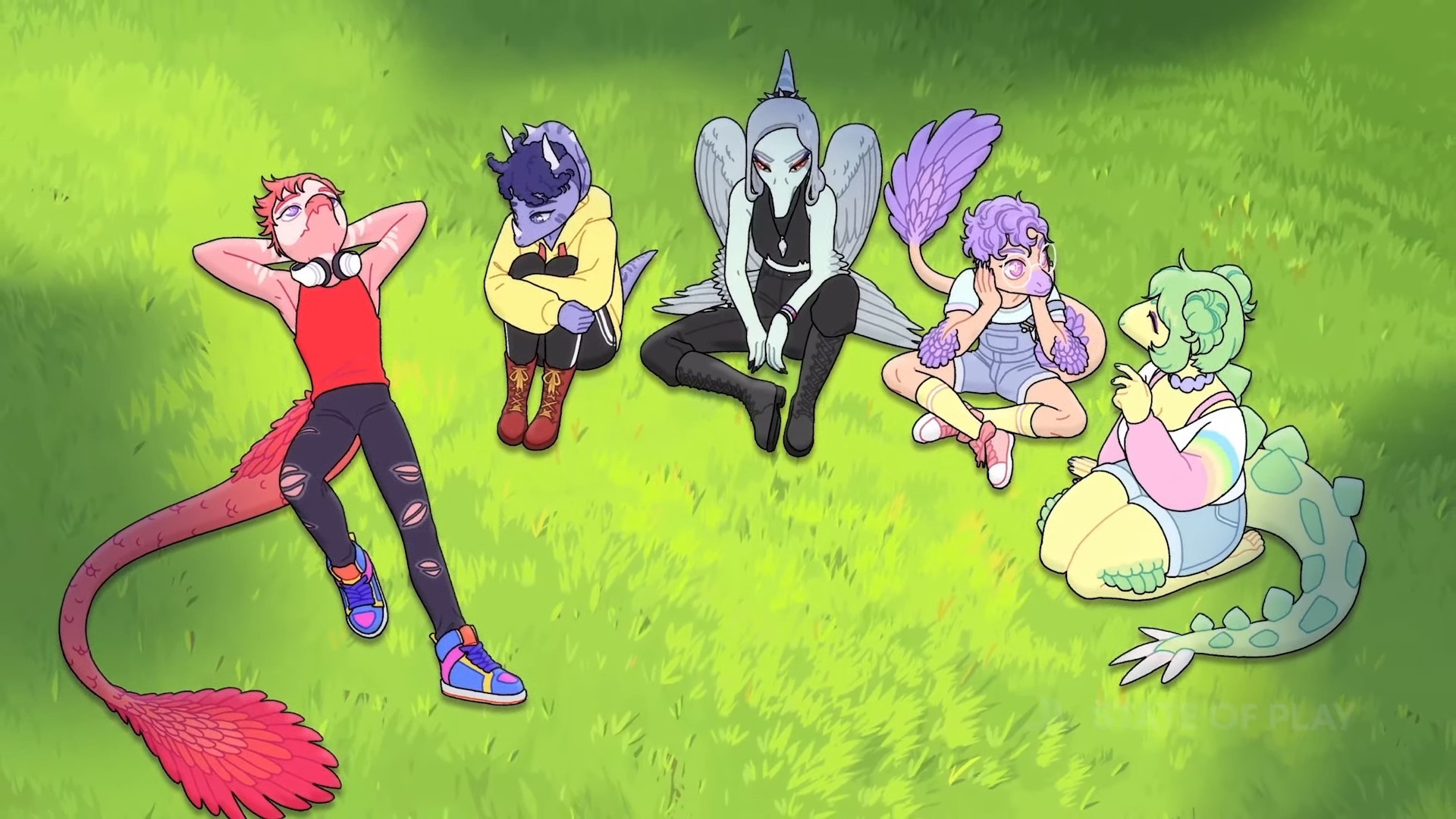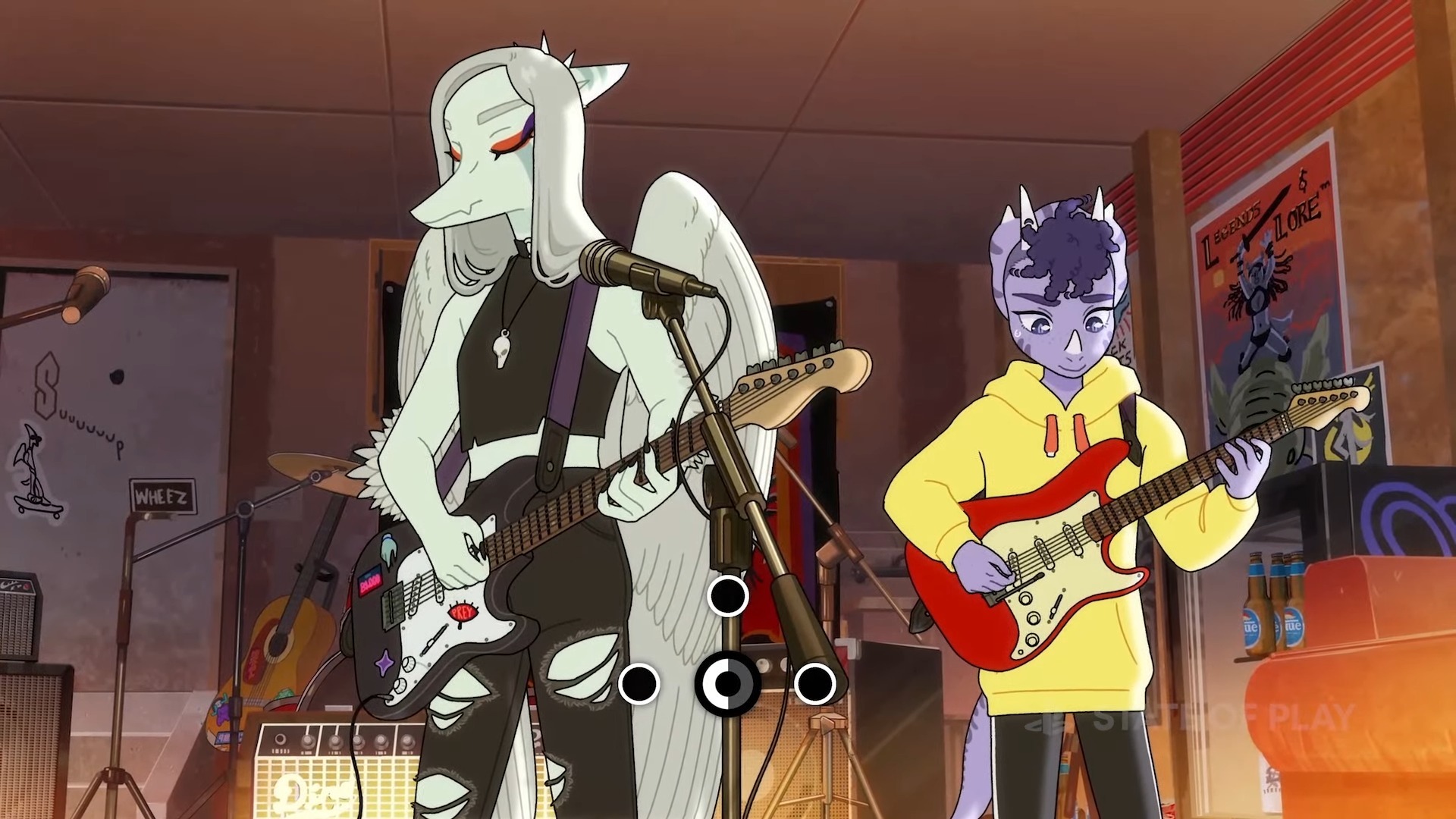 Naruto game here - Ultimate Ninja Storm Connectors
Baldur's Gate 3 getting a showing now, gosh I'm excited to play the full release of this after such a strong Early Access period.
August 31, 2023 date for that! Hurrah!
Wayfinder up now, an online adventure game set in a fallen world. You play as a Waywinder who each have different powers. There's a social hub, and dungeons to work through too. You can team up with friends.
Street Fighter 6 up now with three new character reveals:
Zangief (an existing fighter)
Lily (a brand new character)
Cammy (existing fighter and a fan fave that's coming with a new design)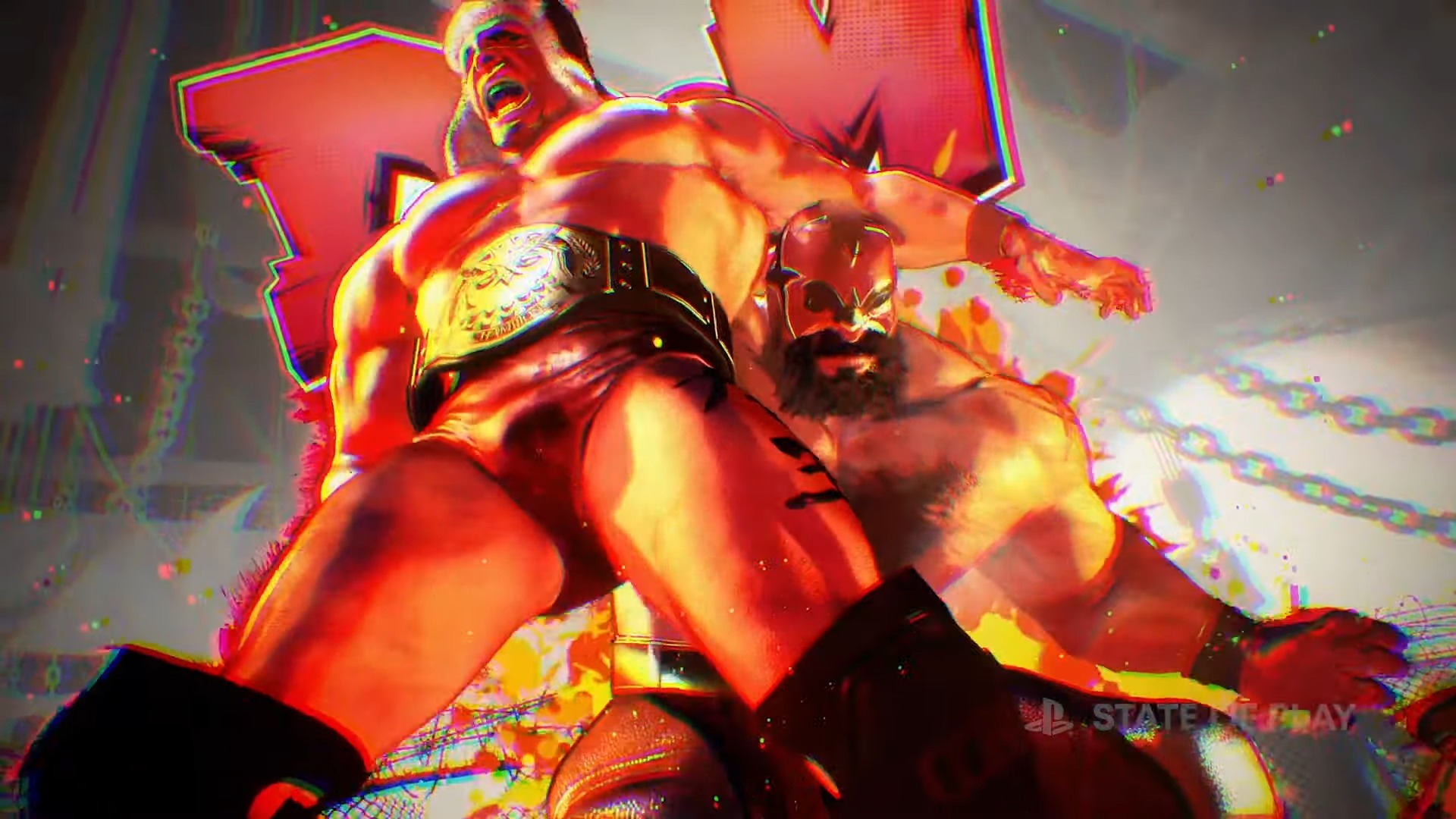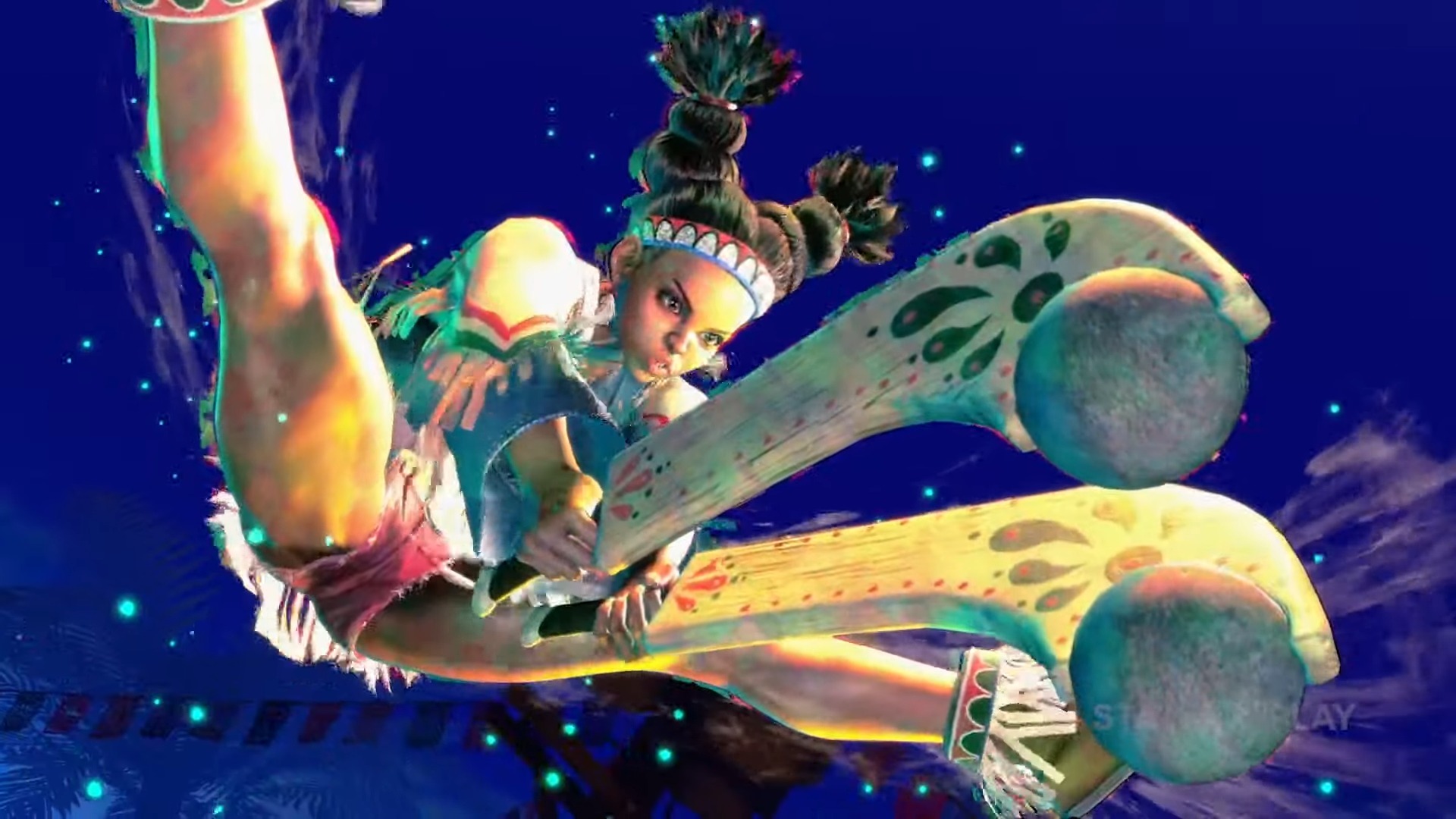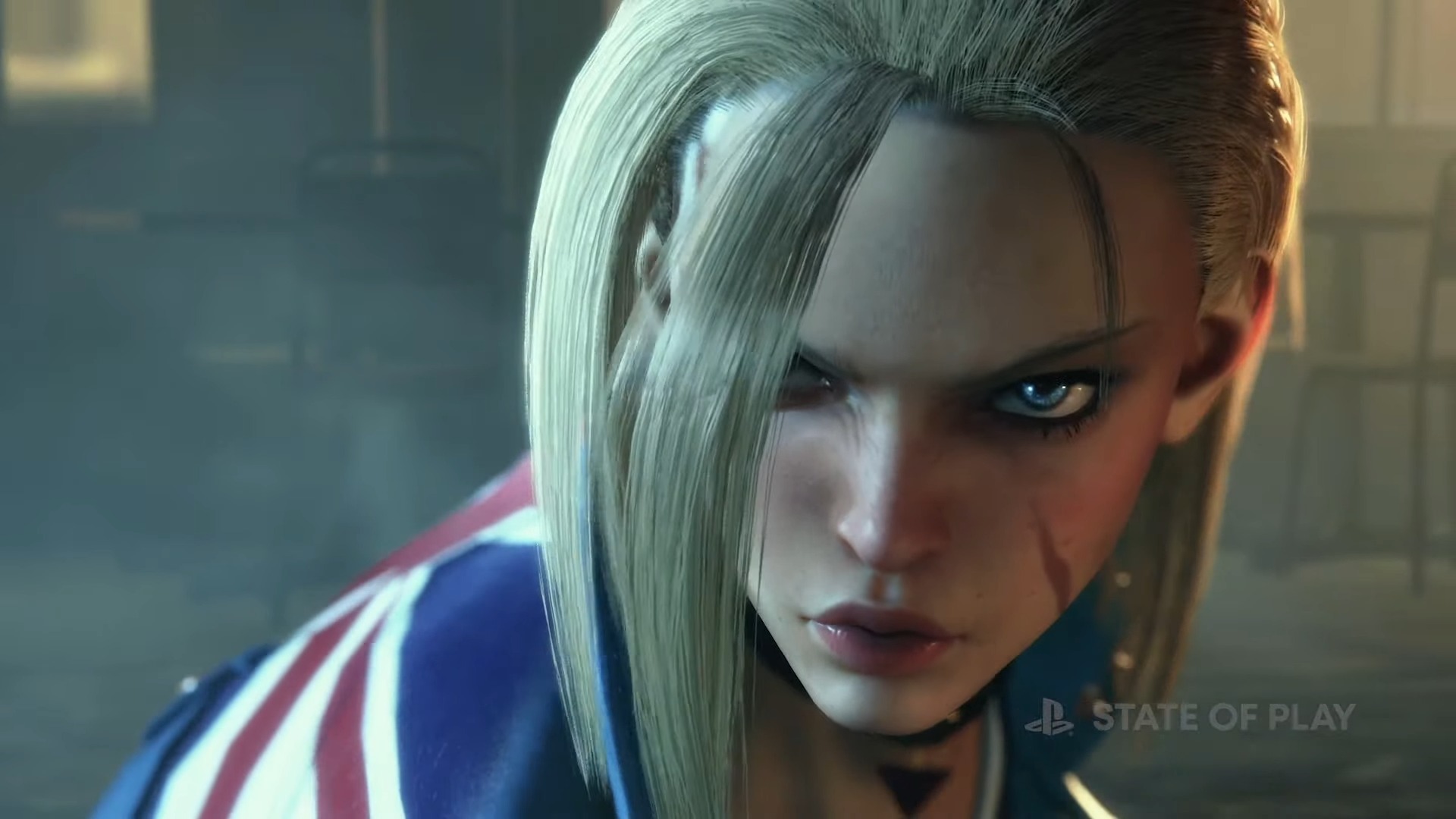 Resident Evil 4 Remake time with a better look at its tweaked camera angles and upgraded graphics. And of course, Krauser first look.
Special demo coming soon!
And we're already on to Suicide Squad: Kill the Justice League! This is going fast.
The Flash has been corrupted by Brainiac in this gameplay clip, and as the Suicide Squad you've gotta go save him and Lex Luthor in the process.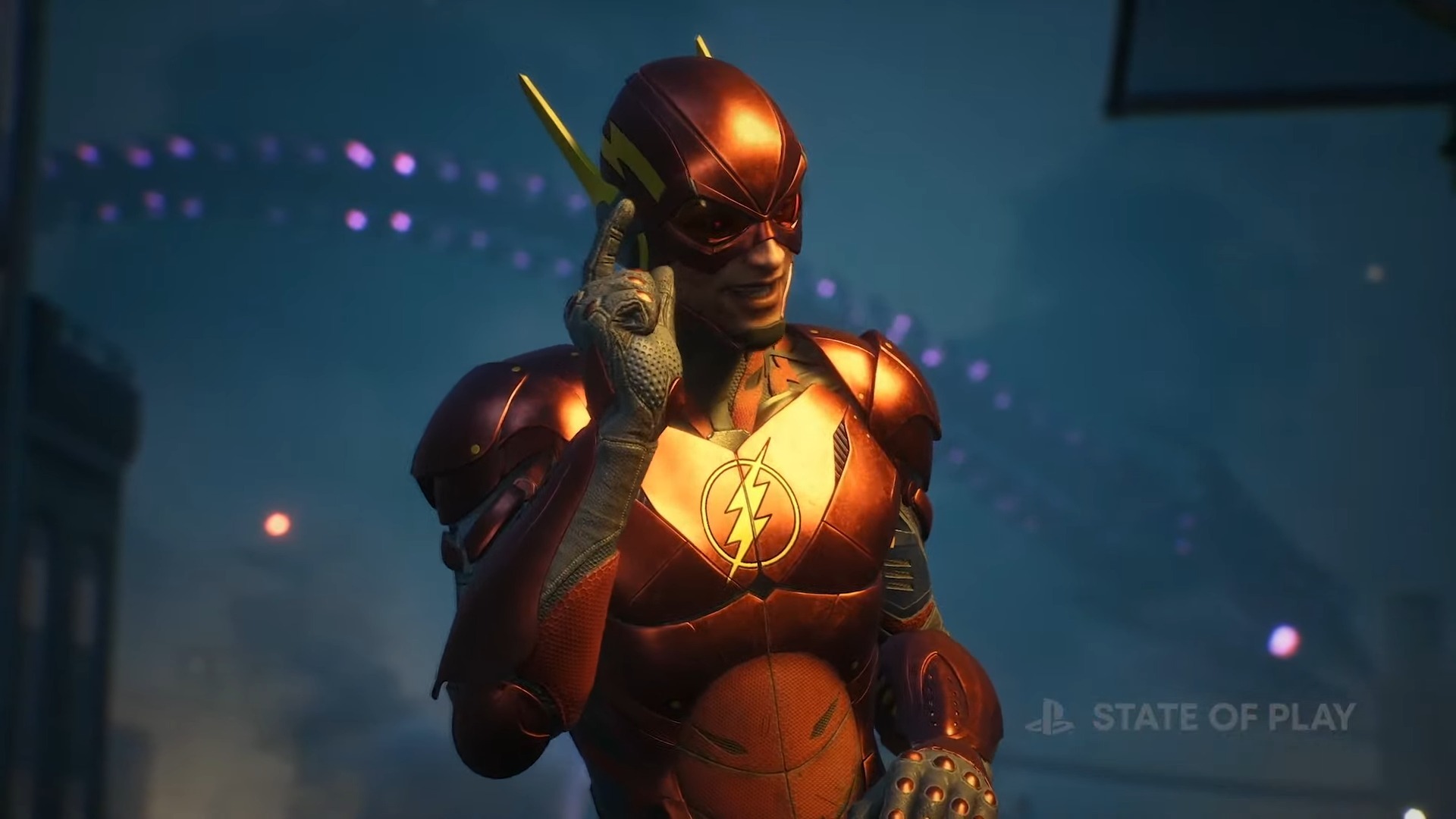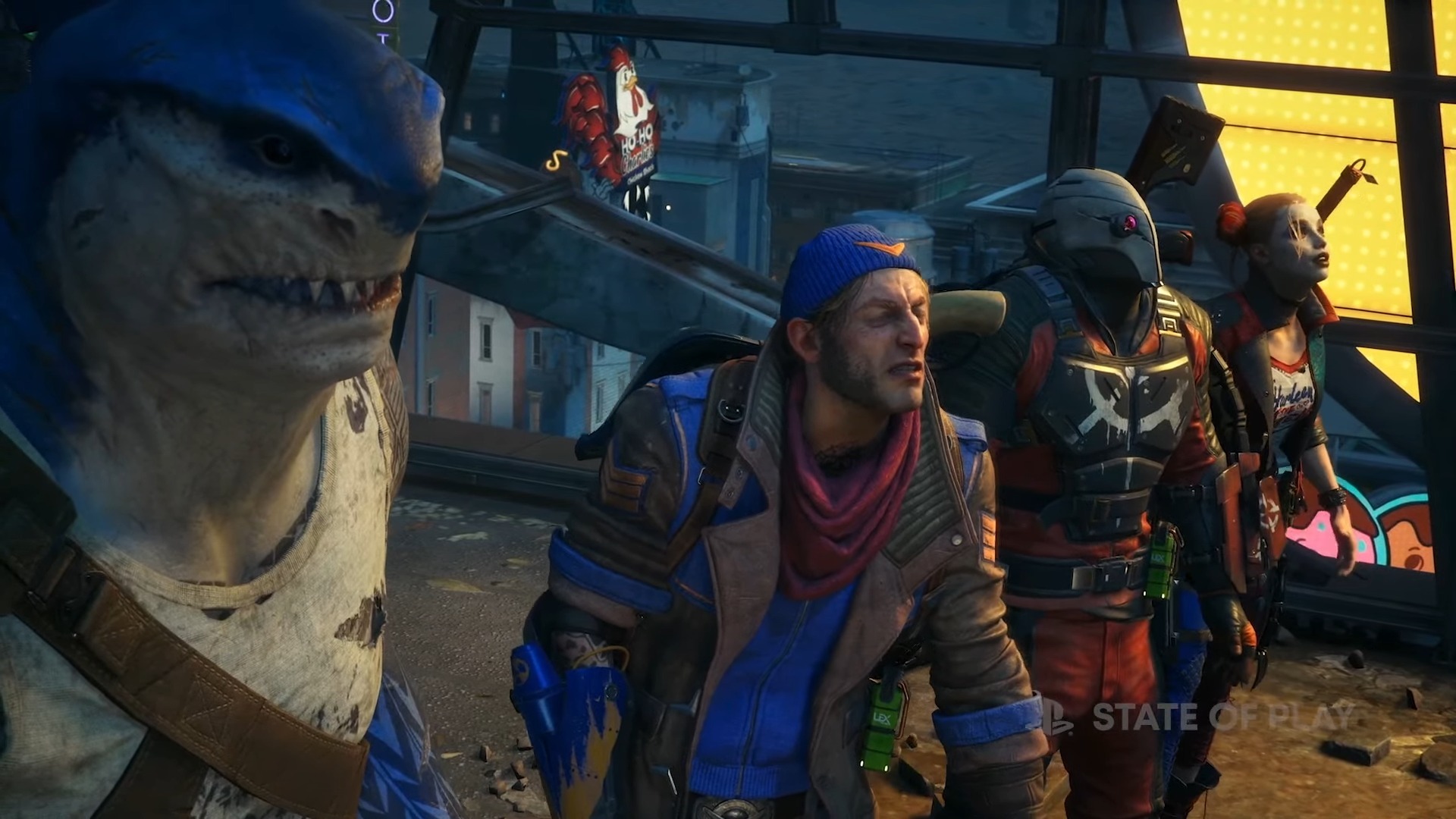 This is the best look yet we've had at gameplay, which definitely looks pretty Rocksteady-like. We're switching between all the character views here, showing off each of the four's unique characters.
It's looking pretty chaotic, with lots of neon beams, heavy weaponry and finsihing moves. Oh and giant canons.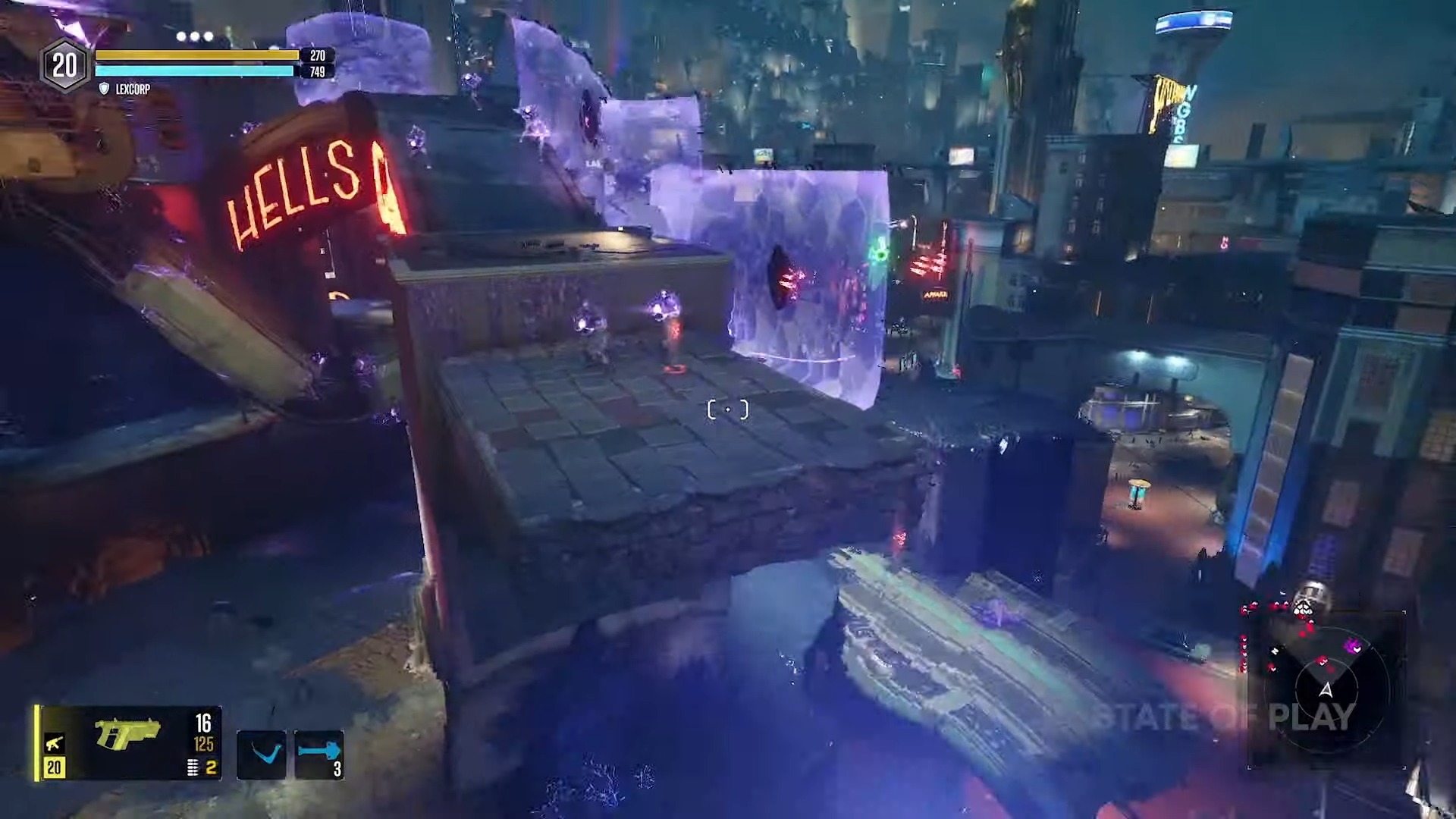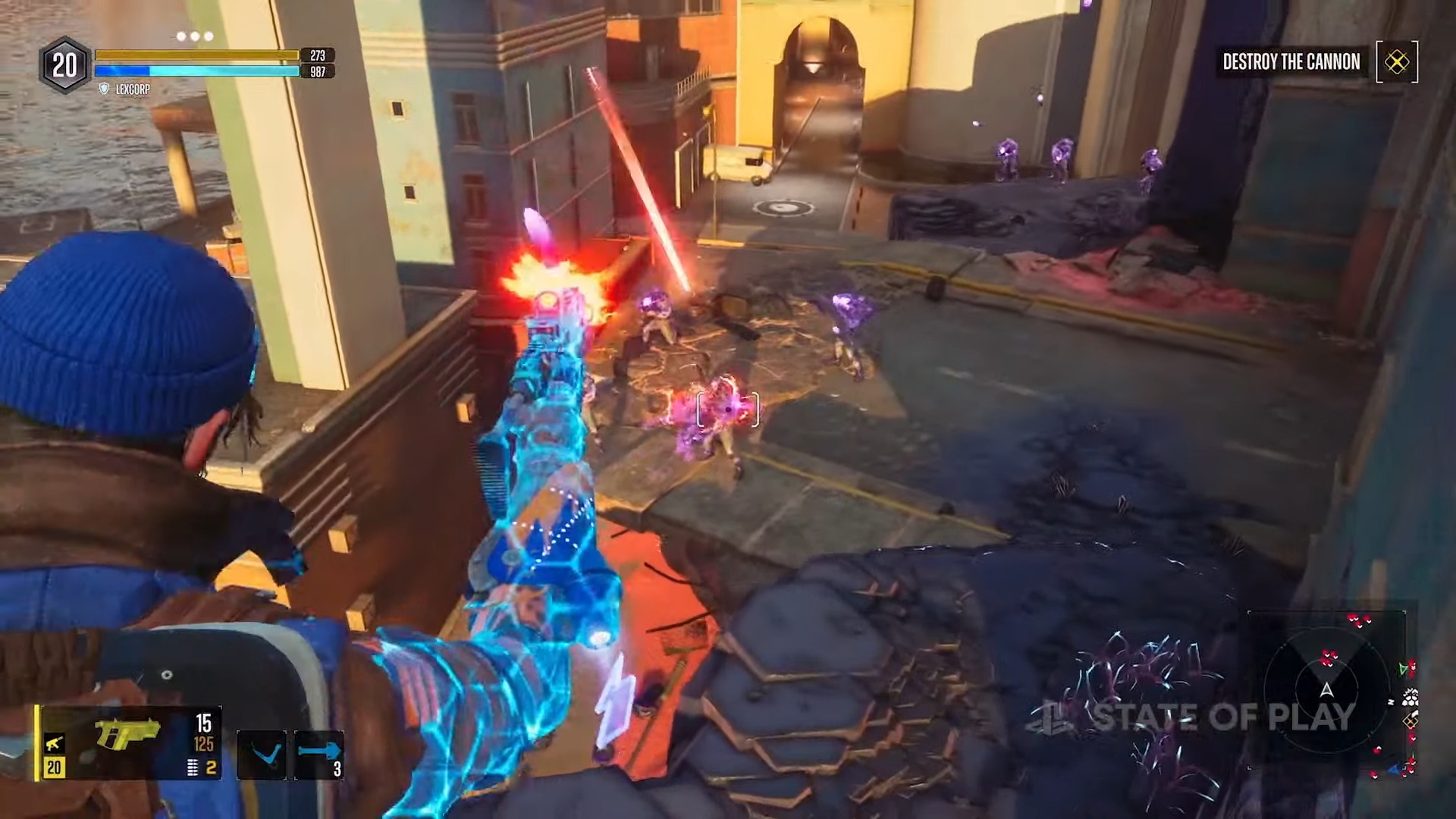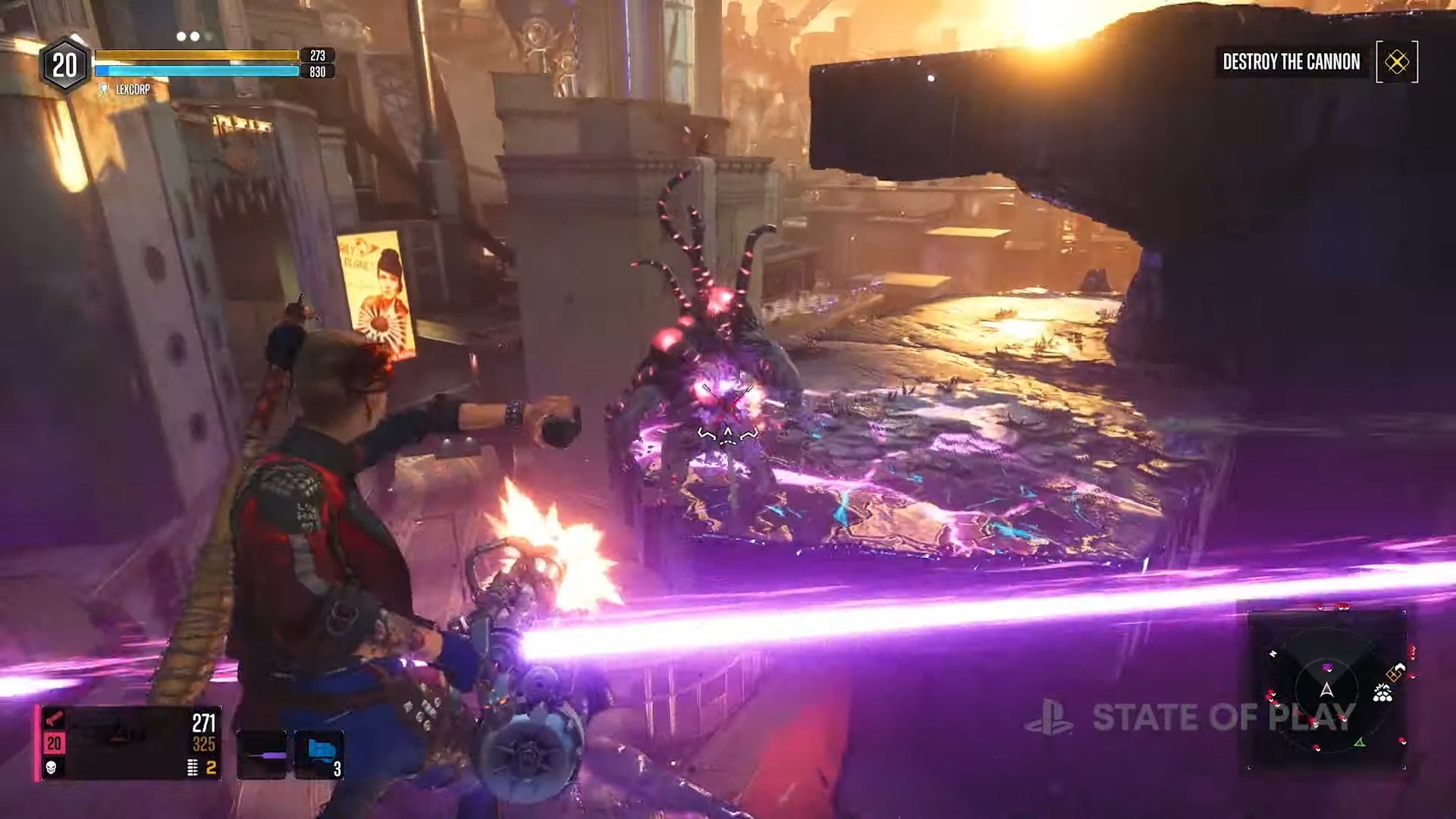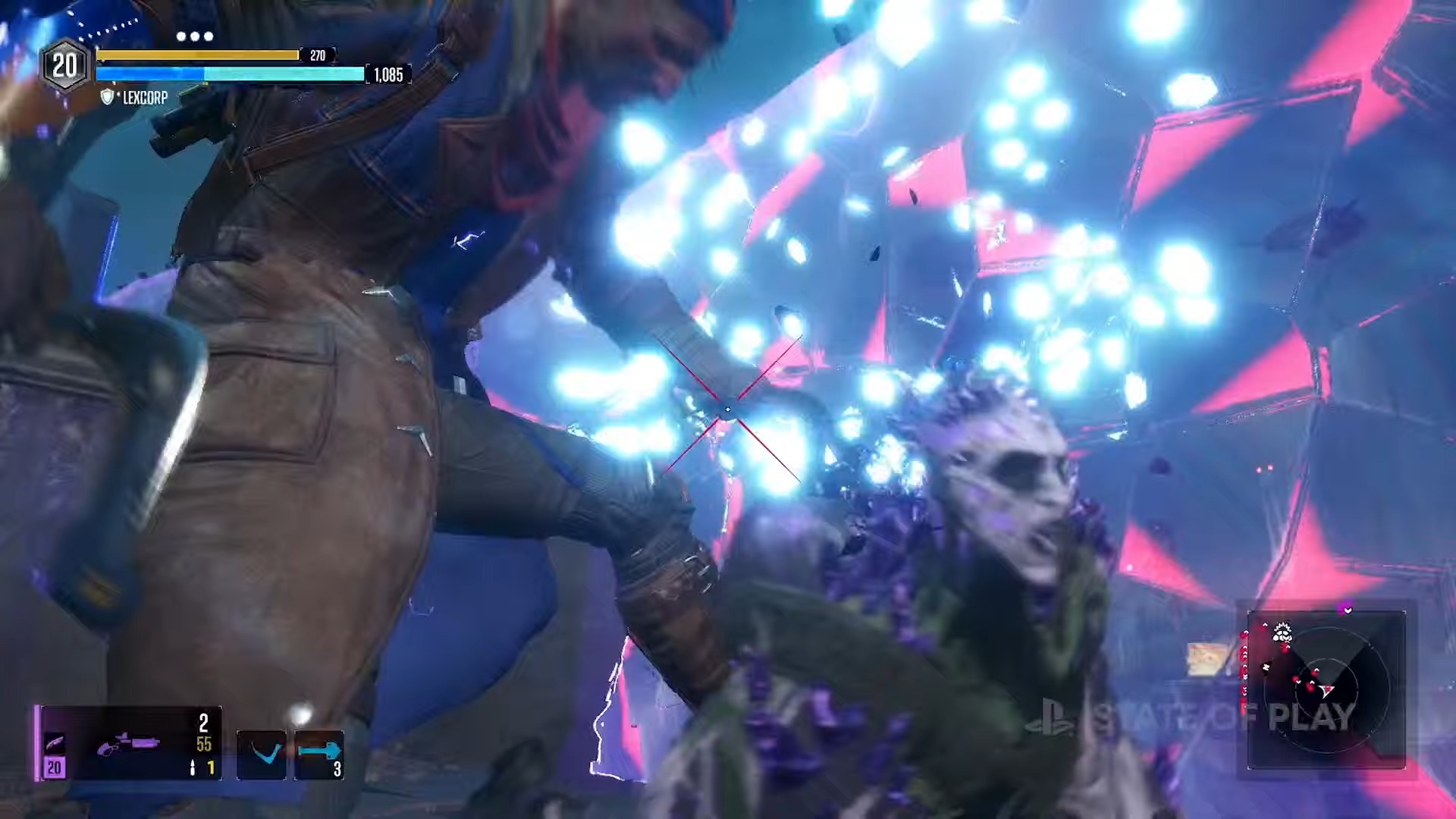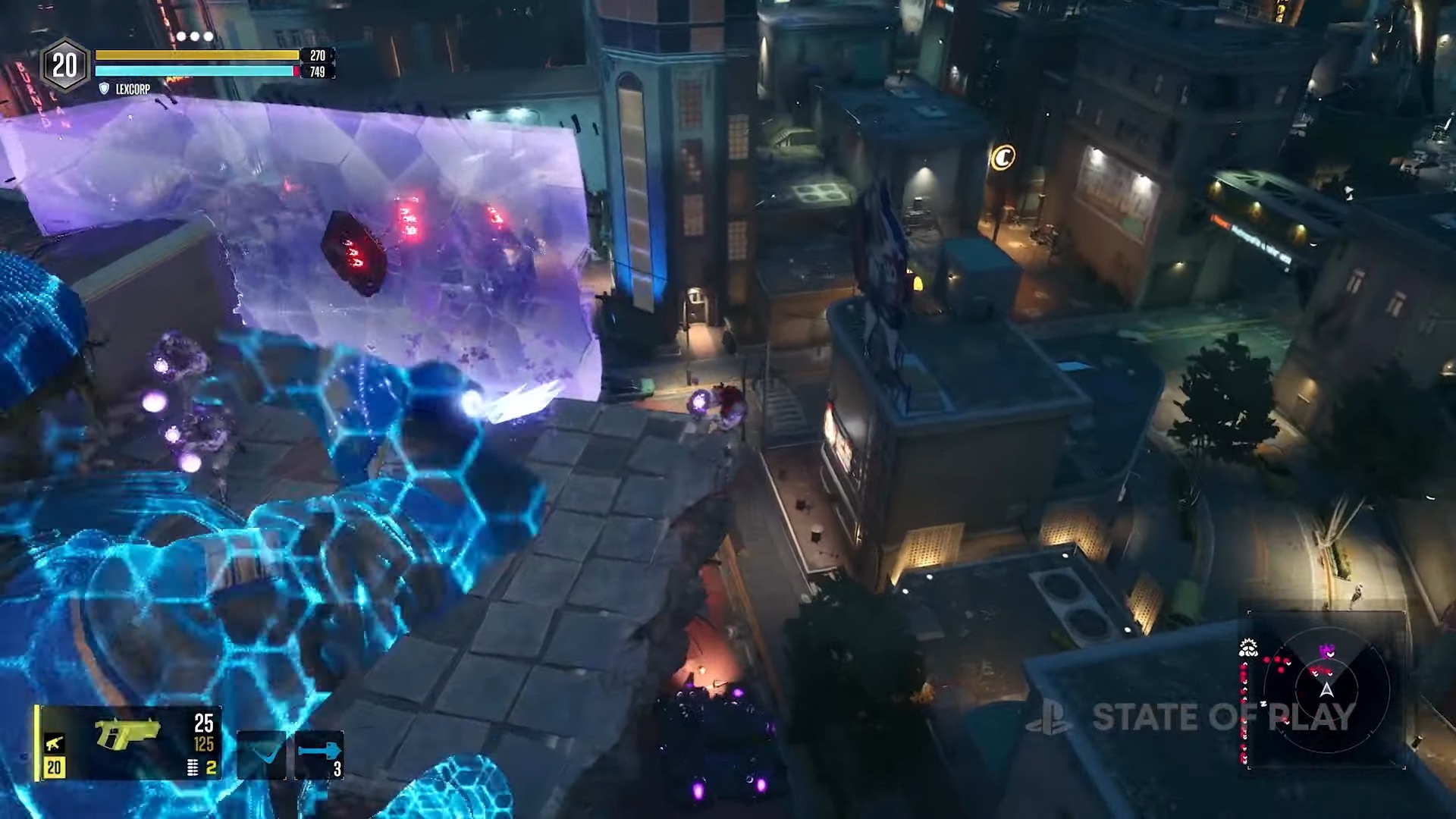 Cutscenes look incredible - particularly when Wonder Woman comes in at the end!
But I'm not sure how compelling the gameplay looks at this stage.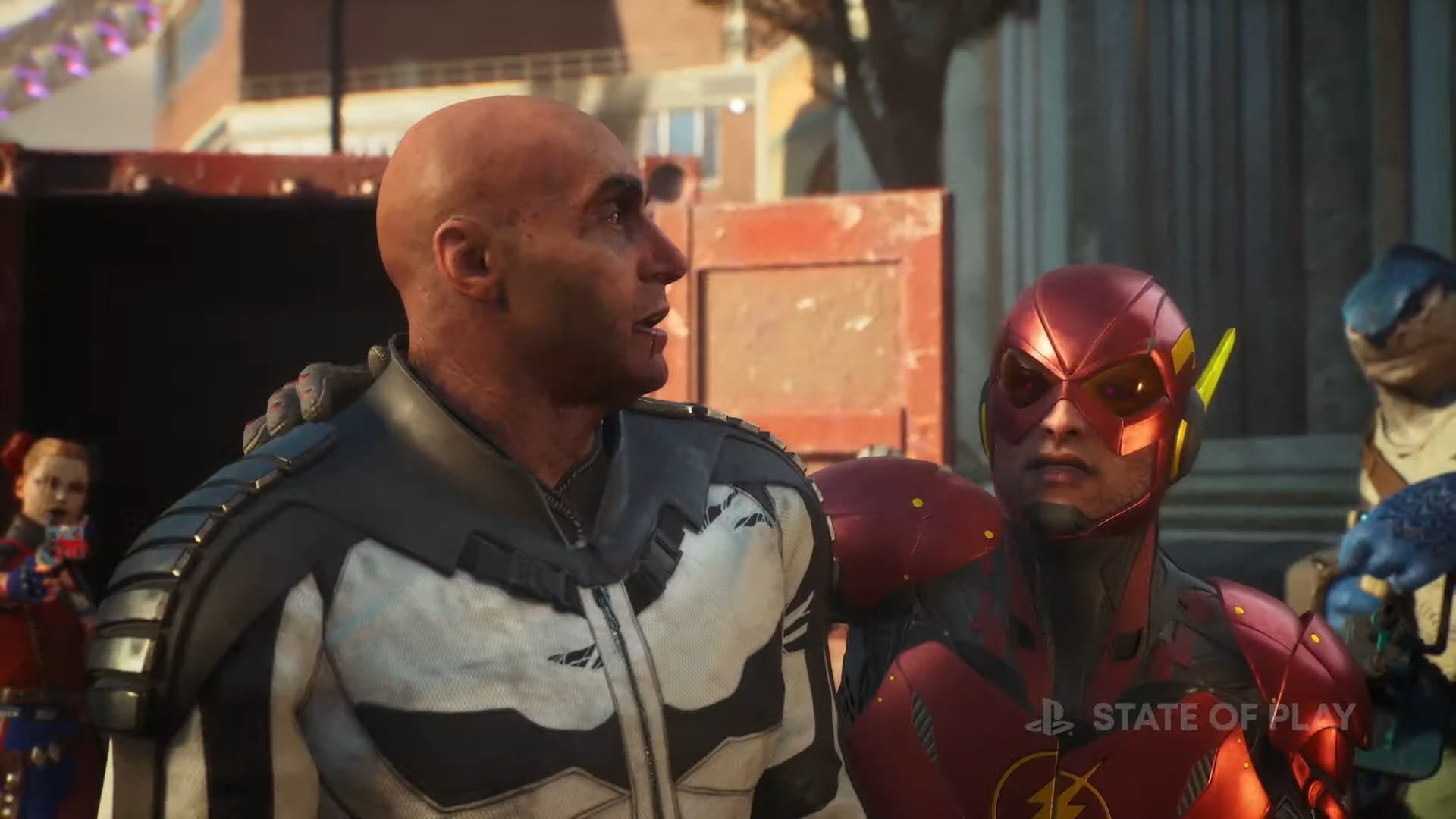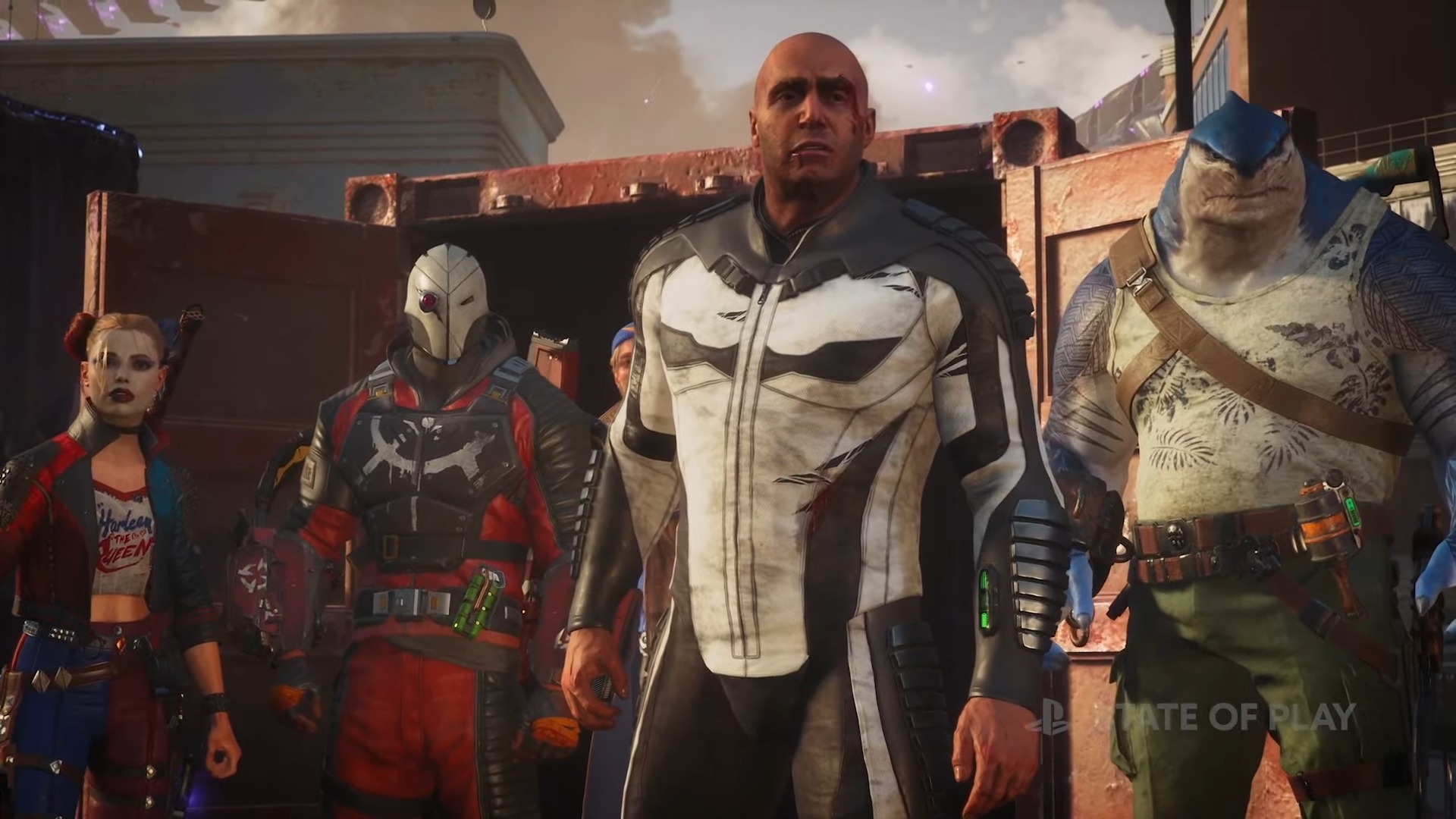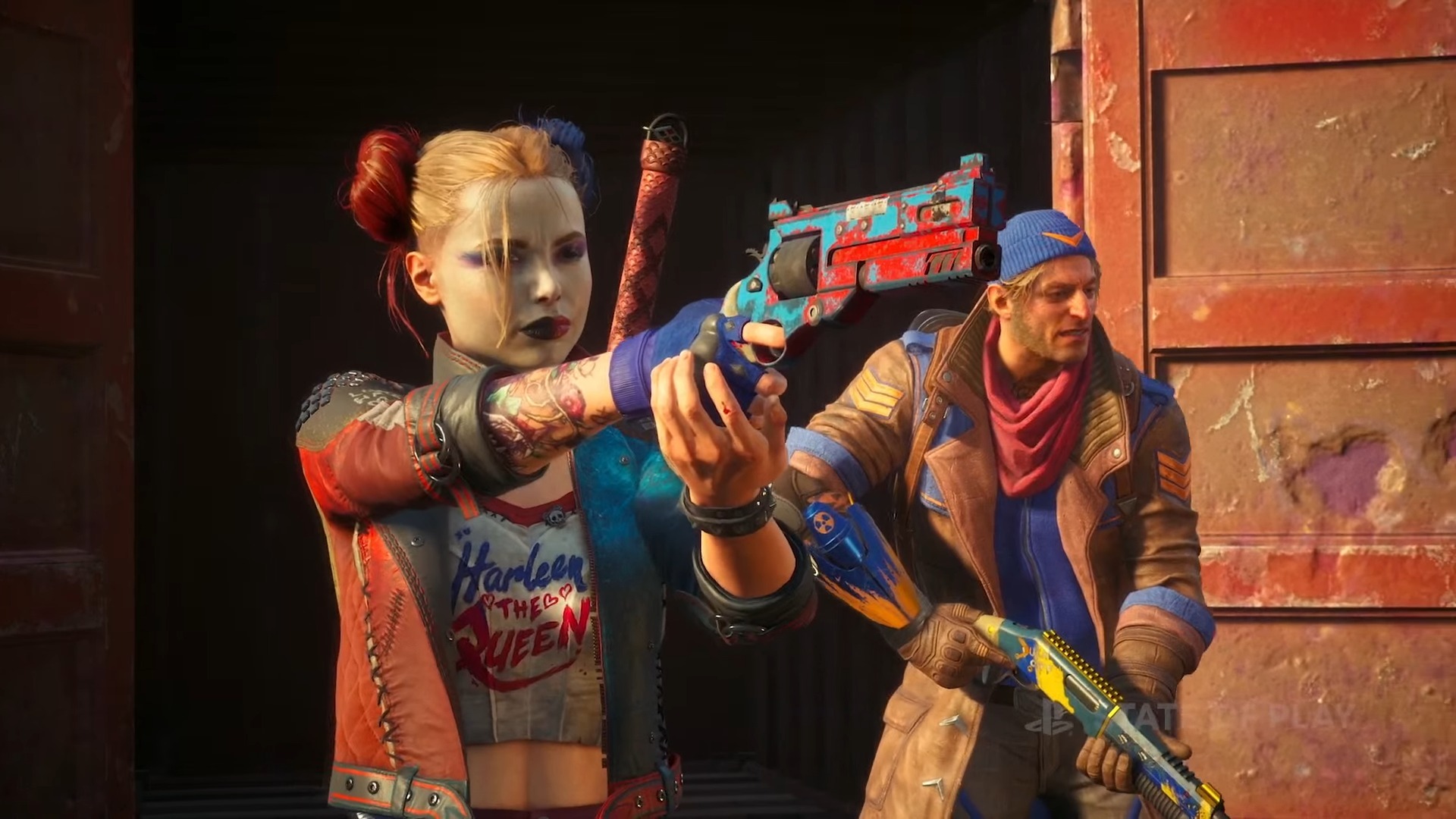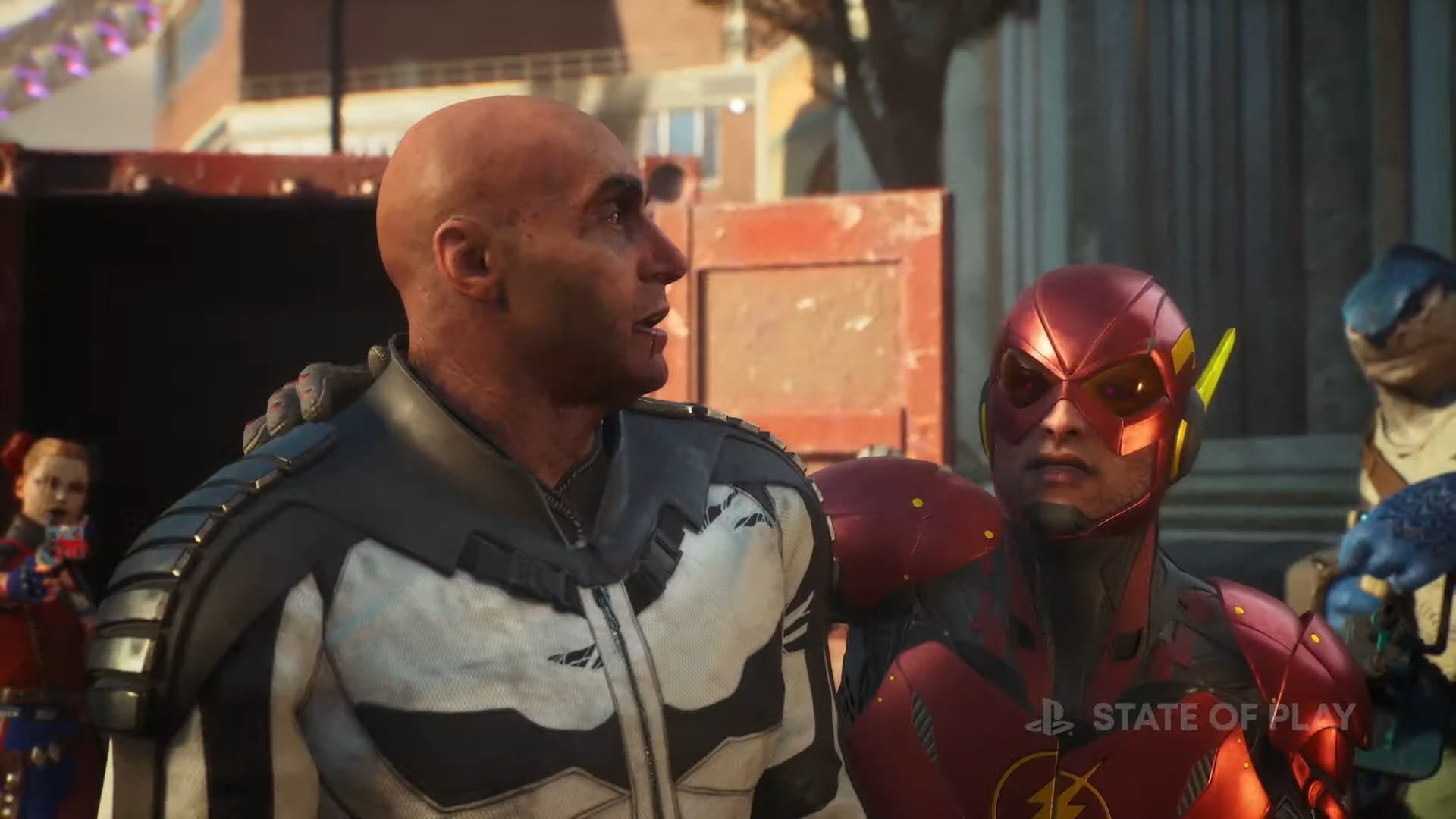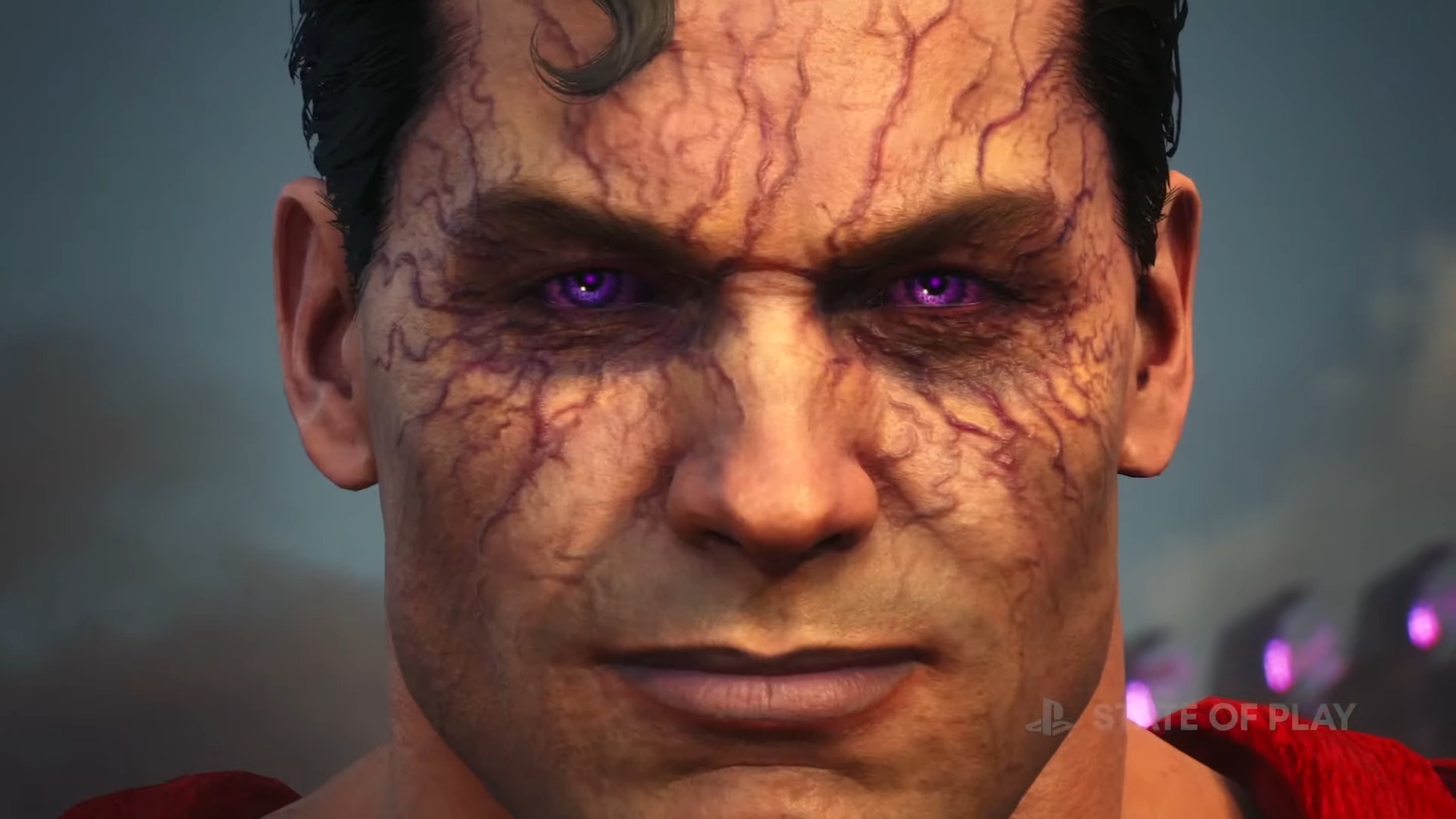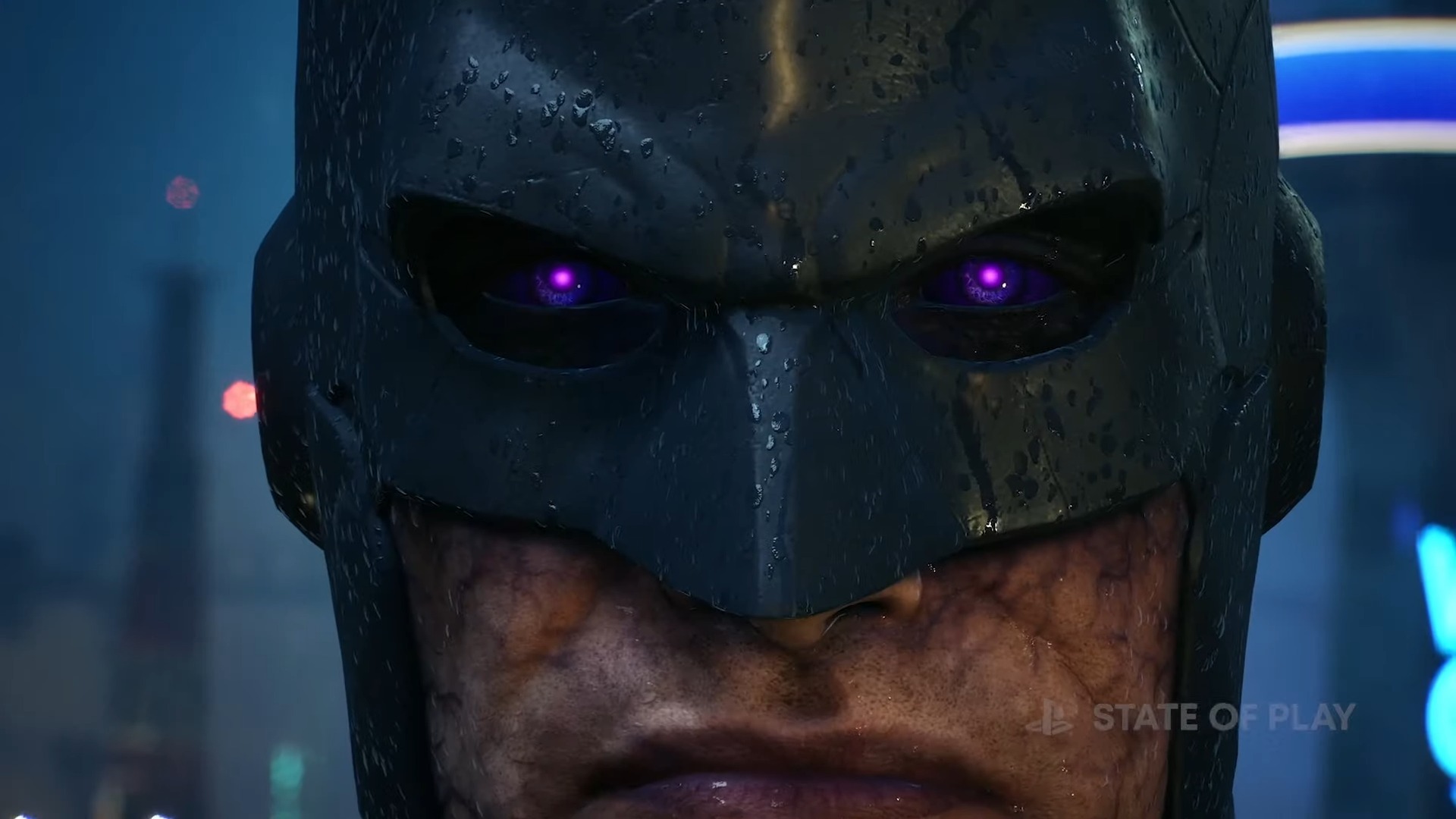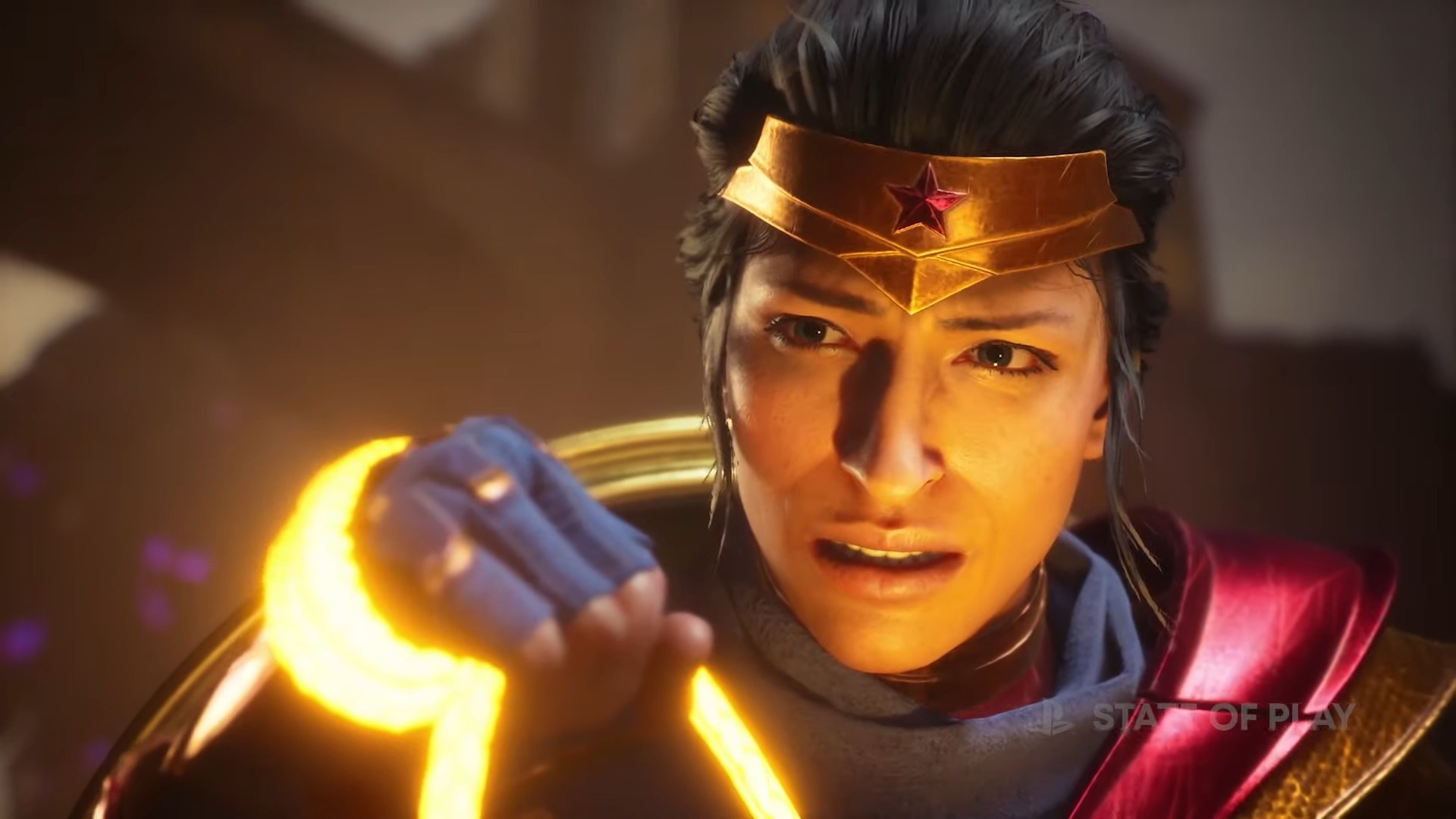 Brainiac has taken over Gotham and is corrupting the Justice League
Harley Quinn is the most acrobatic - captures the feeling of swinging and momentum. She has a grapple mechanic too.
Deadshot has the iconic look but with a Rocksteady twist. He can hover with his jetpack in this game, and is your master assassin.
King Shark is super well-read and well to do, but also is an absolute brute - a tank. He's up close and personal.
Captain Boomerang has his speedforce gauntlet to get around alongside his boomerang.
Game connects also to DC lore thanks to all the supporting cast.
Digital ghost is a new character, along with Toy Man. Gizmo has insane vehicle creations too.
Metropolis is your playground. It's very clean, it's very functional. Metropolis residents trust the Justice League, not you as the villains.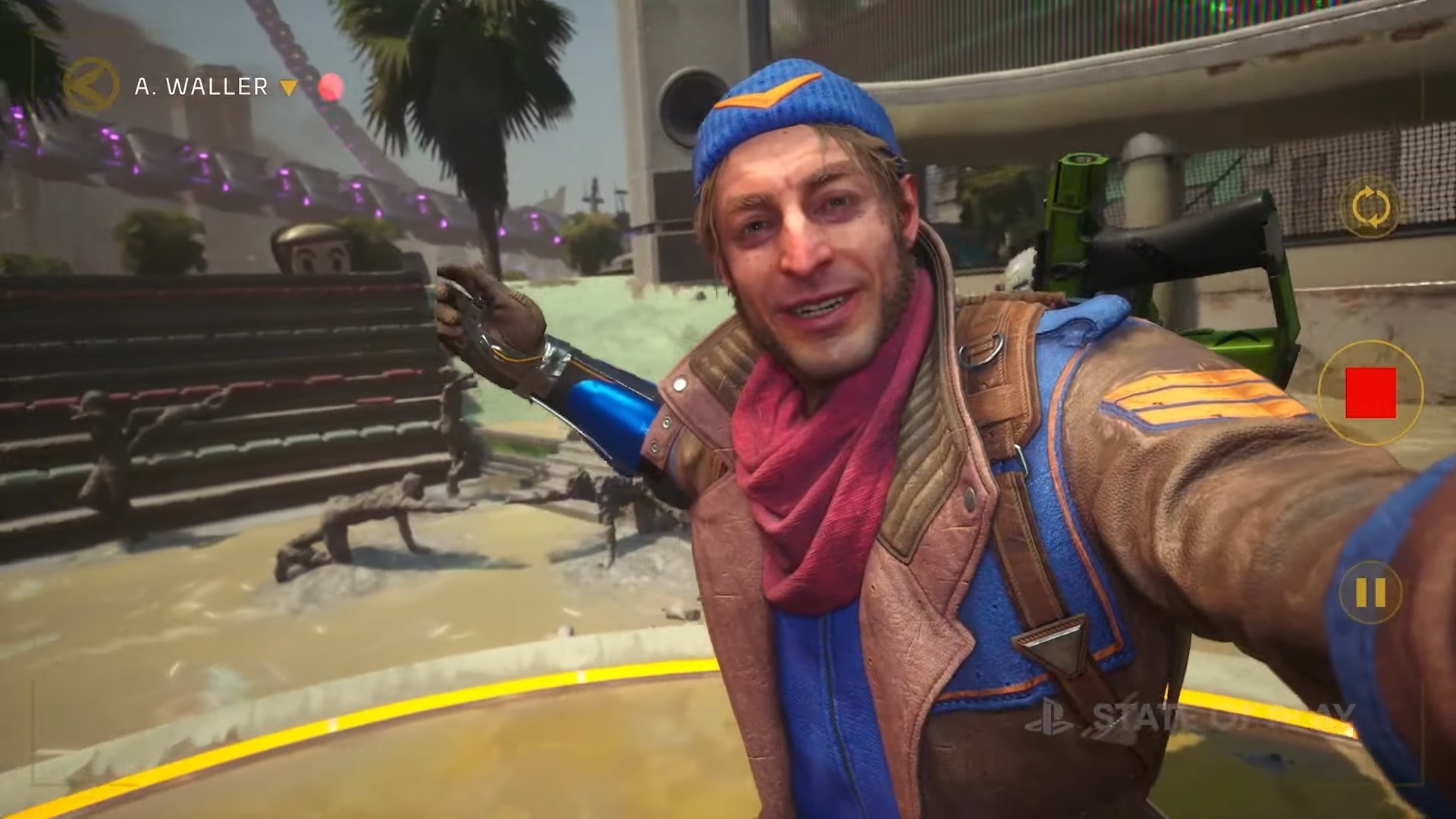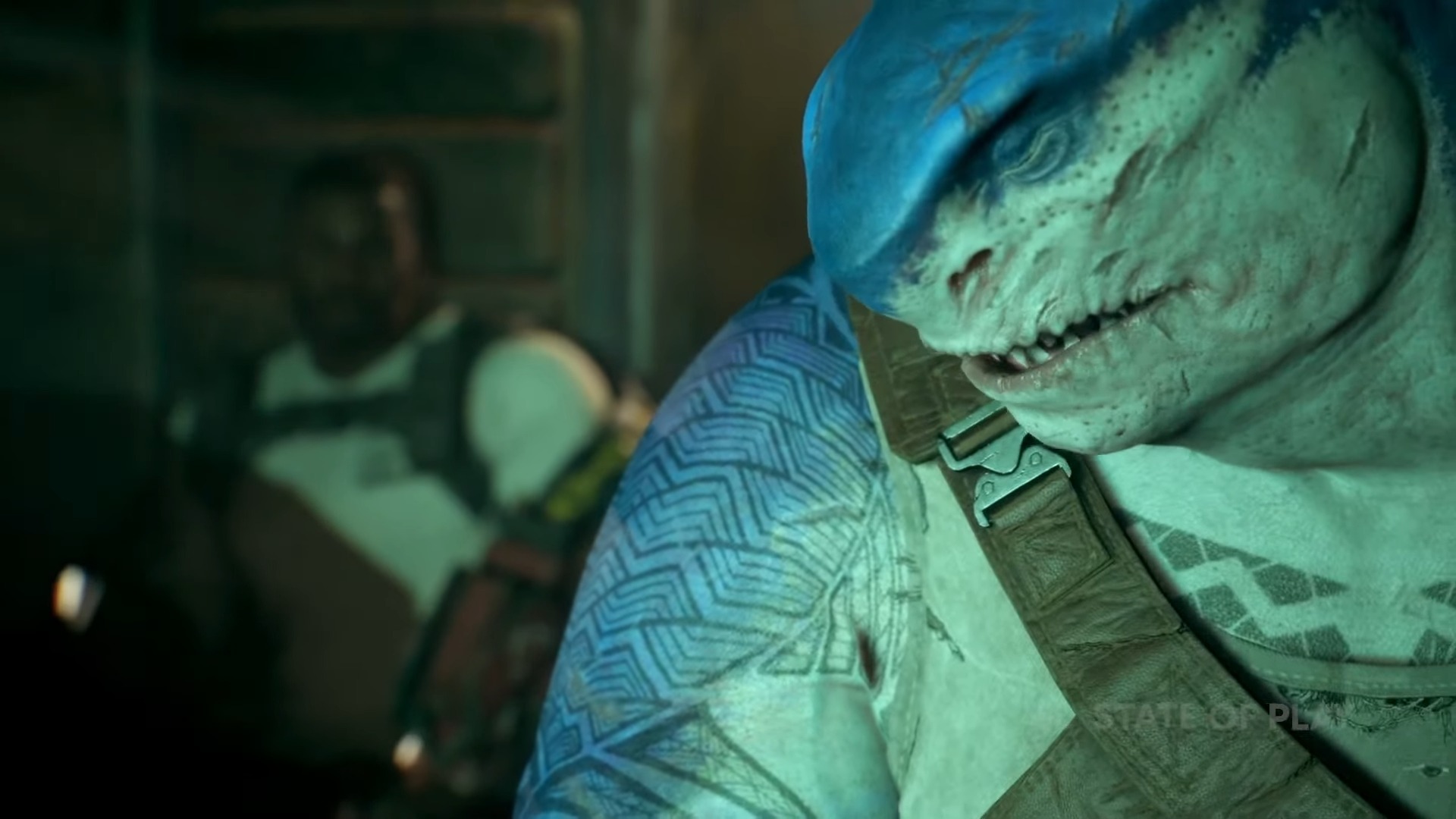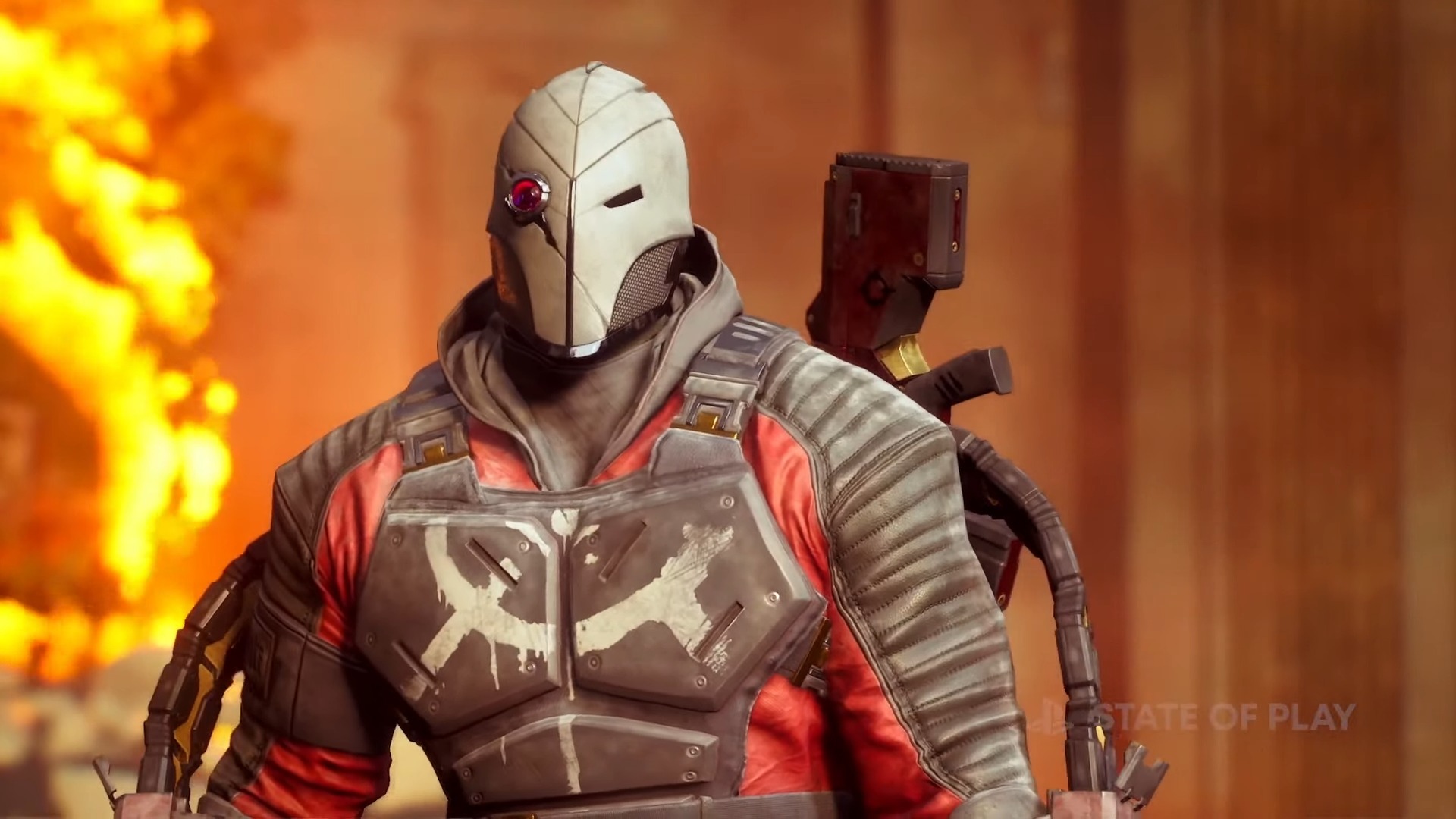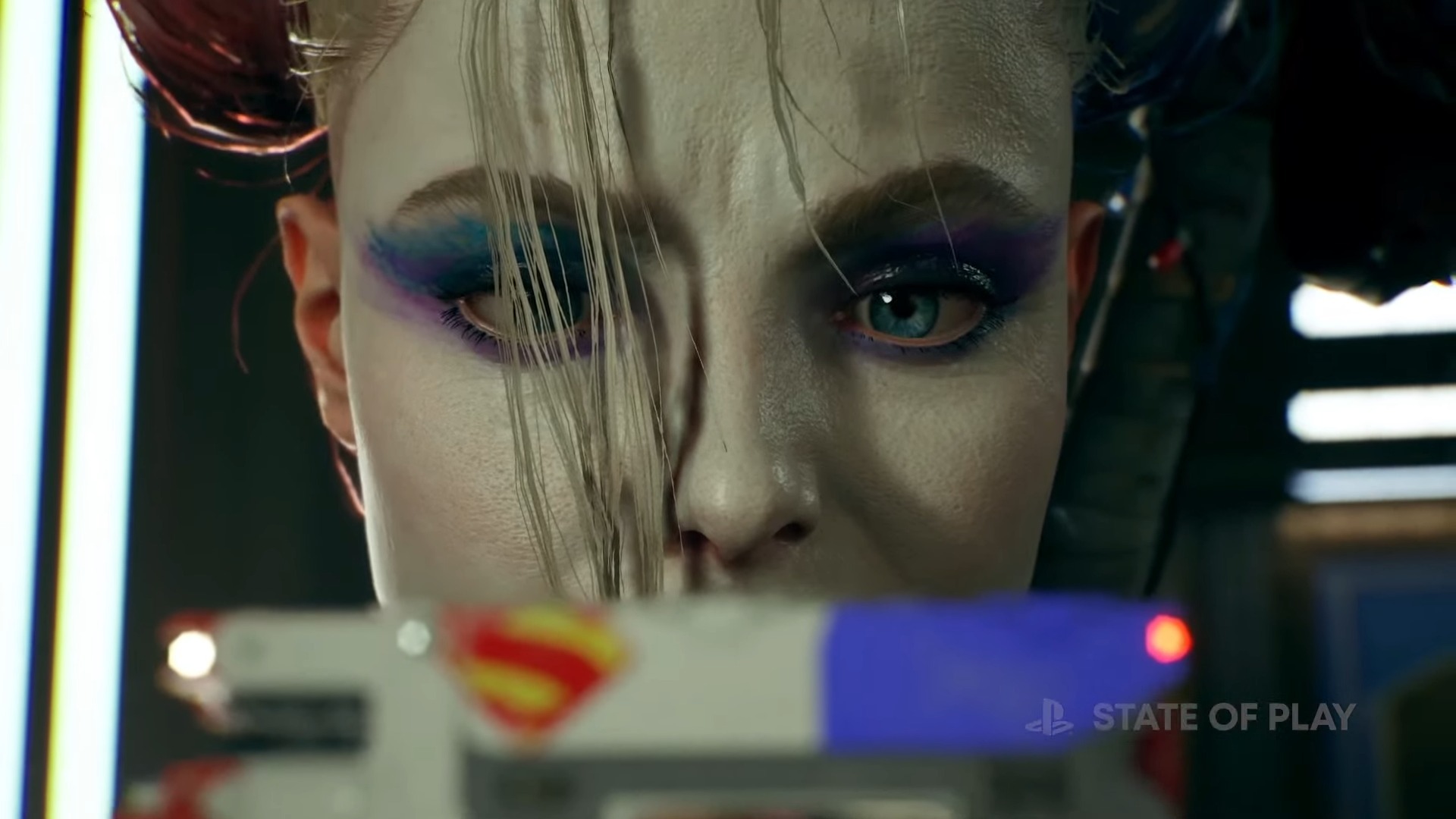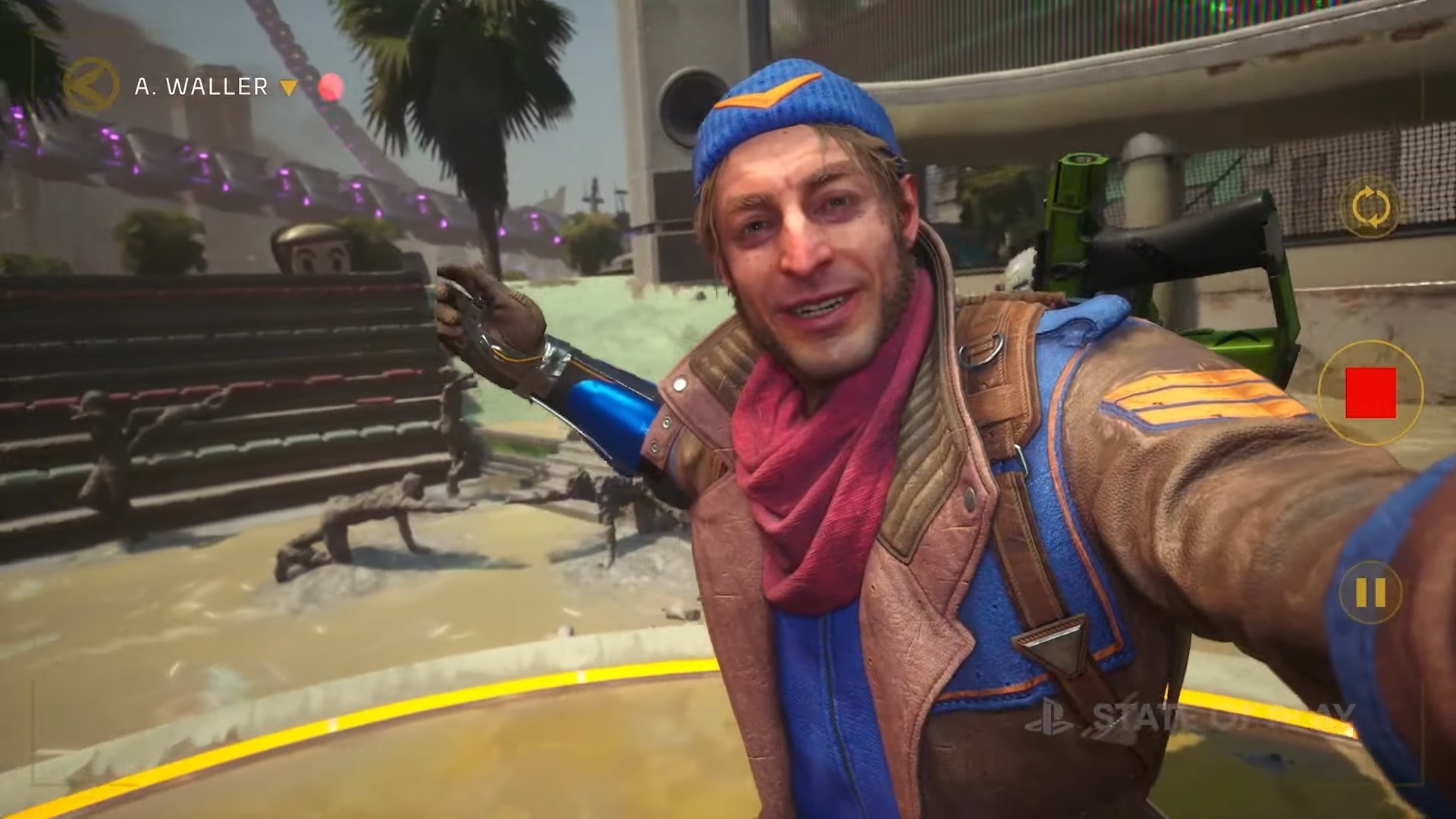 There's gear mods that are all themed to villains - for example Bane themed ones that sound like Bane when you use / equip them.
Sounds like there's tonnes of customization between guns and clothing too.
It's 1-4 player co-op, so you can play it on your own or with up to three friends. You can switch characters whenever you like.
Rocksteady will continue it's legacy of supporting the game after launch. That will include a Battle Pass that only includes cosmetic items. But also new missions, and more elsewhere.
"If you want to play as a badass, this game has it all".
And we're done! That 45 minutes went so fast, or was that just me?
Gaming deals, prizes and latest news
Get the best gaming deals, reviews, product advice, competitions, unmissable gaming news and more!
Thank you for signing up to GamesRadar+. You will receive a verification email shortly.
There was a problem. Please refresh the page and try again.