The Suicide Squad: Kill the Justice League release date was recently pushed to Spring 2023, having been initially scheduled for later this year. Brought to us by Rocksteady Studios – the team responsible for the wonderful Batman: Arkham series – it is expected to be bigger and bolder than anything the developer has delivered before, with four-player co-op one of the game's biggest selling points. With that, expect to fill the boots of an A-list roster of supervillains, not least Harley Quinn, Deadshot, King Shark and Captain Boomerang, as they seek to, believe or not, kill the Justice League. From gameplay trailers to story details, we've learned quite a bit already about Suicide Squad: Kill the Justice League – read on for everything we know so far.
Suicide Squad: Kill the Justice League release date
After some whispers and rumors that Suicide Squad: Kill the Justice league would be delayed, the delay was confirmed in March 2022. The game has been pushed to Spring 2023, as the team behind it likely needs more time to ensure the co-op shooter is rock-solid. Considering how tough it's been for studios to continue development through the ongoing COVID-19 pandemic, a delay isn't surprising. And if that means less crunch for the developers, it's a great decision. We can wait for excellence, right?
We've made the difficult decision to delay Suicide Squad: Kill The Justice League to Spring 2023. I know a delay is frustrating but that time is going into making the best game we can. I look forward to bringing the chaos to Metropolis together. Thanks for your patience. pic.twitter.com/VOSwTM6ZakMarch 23, 2022
Suicide Squad: Kill the Justice League characters
The reveal trailer for Rocksteady's Suicide Squad: Kill the Justice League confirmed four playable characters: Harley Quinn, Deadshot, Captain Boomerang, and King Shark. Naturally, each member of the Suicide Squad is equipped with their own distinct weapons. Harley Quinn employs her signature baseball bat to deadly effect, King Shark has dual cleavers and a huge gun, Deadshot rocks a flame-spitting jetpack and wrist-cannons, and I probably don't need to explain Captain Boomerang's weapon of choice. Not a squad to be trifled with, no doubt, and you can switch between any of the four characters at will.
Suicide Squad: Kill the Justice League story
Superman makes an appearance in the Suicide Squad: Kill the Justice League reveal trailer, but it's not the Superman the squad was expecting. Eyes beaming red and ruthlessly dispatching an innocent pilot, this Superman is evil... and presumably thirsty for some Task Force blood.
Of course, as the Justice League's natural leader, Superman likely isn't the only member of the team to turn bad, and the Suicide Squad is likely up against a formidable anti-superhero team that could include Batman, Wonder Woman, Flash, Green Lantern, and Aquaman.
Suicide Squad: Kill the Justice League co-op
You can squad up with friends and take down evil Superman with up to four friends in Suicide Squad: Kill the Justice League, Rocksteady has confirmed. You'll also be able to switch between characters at will, jumping to whichever squad member suits your play style. Single player mode affords the same option, and you'll have a full squad no matter mode you play, with bots controlling the unused characters.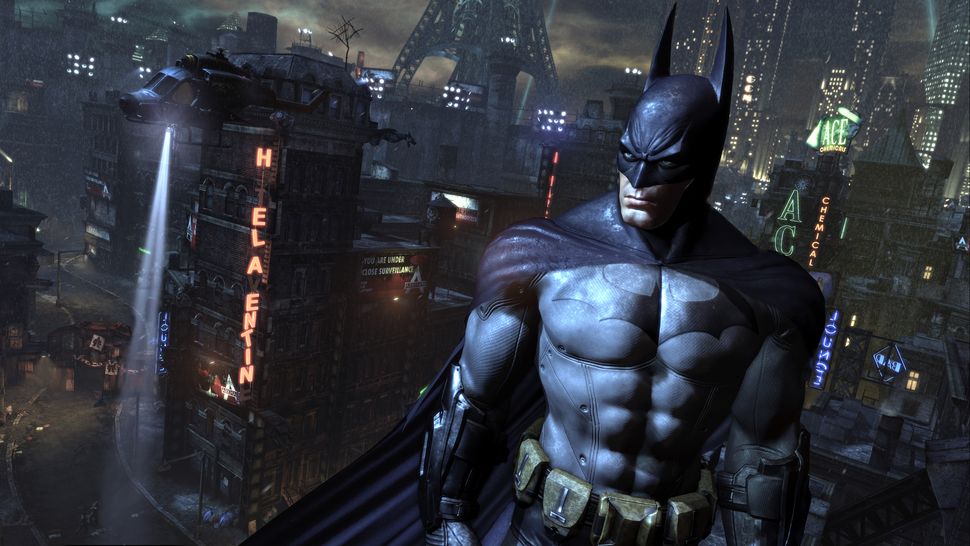 Is Batman in Suicide Squad?
Rocksteady is yet to confirm whether Batman will show up in Suicide Squad: Kill the Justice League. If the closing moments of Batman: Arkham Knight are to be believed, then no, Bruce Wayne will not be in this new game. However, there's an age-old rule in comics: never trust that a character is dead until you've seen the body, and even then you shouldn't rule out a return entirely.
Is Suicide Squad set in the Arkham-verse?
Rocksteady's work on the Batman: Arkham games is a lot of the reason folks are so excited for the new Suicide Squad game, so it's natural to wonder how it connects to the Arkham universe. And rather vaguely, Rocksteady confirms that it does exist in the same universe as the Arkham games, but doesn't clarify any further. "This is a continuation of the Arkham-verse. A lot of the through threads and storylines you're going to see come to fruition," said Hill.