Our list of upcoming PSVR 2 games is steadily growing. From a scifi wild west roguelike, Resident Evil VR games, and PSVR 2 exclusives, there's a lot to look forward to in 2023 and beyond.
Whether you're new to PlayStation's homegrown VR headset or are upgrading your PSVR with the latest model, there's plenty here to enhance your PS5 experience. Some titles are receiving a free VR upgrade for owners of the first model, and we can expect new releases abound on top of these. With internal eye-tracking cameras, haptic feedback, and greater field of view, the PSVR 2 takes everything we love about immersive gaming and supercharges it.
A whole host of titles are already available on the device already, but let's take a look at what to expect from these upcoming PSVR 2 games.
PSVR Games for 2023
Another Fisherman's Tale
Developer: Vertigo Games
Release date: May 11 2023
Another Fisherman's Tale is the follow-up to the 2019 original, where you'll play as the OG fisherman's daughter as you go through all his models, notes, and photos to discover the story behind her father's past - and her own childhood. You'll reenact some of his adventures and be diving into his memories in rather bizarre ways. That includes being able to detach your limbs and hands to control them remotely or replace them with other objects to get new skills (yes, a pirate hook is involved). Part puppetry, part puzzle solving, and probably 99% pirate.
Humanity
Developer: tha ltd.
Release date: May 16, 2023
What if Lemmings, or sheep herding, but you play as a Shiba Inu commanding massive hordes of marching humans? Well that's essentially what Humanity asks of you, with a tiny little pupper able to command huge crows of people to each end goal. They can jump push, float, shoot, and more to interact with the world, which you'll need to take advantage of if you want to guide them to the goal in all 90 levels in the story campaign. There's also a Stage Creator for making your own levels too.
Hello Neighbor: Search and Rescue
Developer: tinybuild Games
Release date: May 25, 2023
Pitched as the "most immersive" entry in the Hello Neighbour series yet, this one will see you head to Mr. Peterson's creepy house where your friend is being held captive in the basement. You'll play as six kids who each have their own unique abilities too. No doubt confronting the neighbour in VR is going to be pretty terrifying so beware.
TBC
Green Hell VR
Developer: Incuvo
Release date: 2023
If deep-jungle survival games like Sons of The Forest are your bag, you'll be intrigued by the sound of Green Hell VR. Step into the shoes of a stranded anthropologist as they fight back against the dangers of the wild, with little but a backpack and some makeshift weapons to protect themselves. Thanks to the PSVR 2's stunningly intuitive immersion, Green Hell VR is about as close as you'll ever want to get to actual jungle survival, forcing you to fish, craft, and fight your way through perilous situations in the dense wilderness to make it out in one piece.
Synapse
Developer: nDreams Studio
Release date: 2023
A PSVR 2 exclusive, Synapse is an immersive action-shooter that breaks new ground for the experienced VR developers by introducing telekinesis. Your PSVR 2 will give you this incredible new power with full 1:1 motion control, turning a regular shooter into something much more tactile. The eye-tracking aiming means that blasting through foes will be easy as blinking, so it really will be a unique experience that you won't find anywhere except the PSVR 2.
Journey to Foundation
Developer: Archiact
Release date: 2023
This is another one for any sci-fi fan. Journey to Foundation is both a love letter to the genre-defining novel by Isaac Asimov as well as its own standalone title, taking the player on a deep space adventure through The Periphery to investigate the unrest threatening the balance of the Galactic Empire. Your journey will shape the future of the in-game world as you fight to save humanity, join with rebel forces to learn more about a vigilante faction named the Foundation, and ultimately make your choice of who to support in the final showdown. The game is coming to PSVR 2 in 2023, though no specific release date has been given.
The Foglands
Developer: Well Told Entertainment
Release date: 2023
One of the more recently-announced upcoming PSVR 2 games is The Foglands. Described by Well Told Entertainment's Derek O'Dell as a "foggy sci-fi western world", this first-person roguelike adventure will be landing on the PSVR 2 sometime in 2023. Much as in Hades, you'll receive various boons that can aid you on each individual run as you explore mysterious lands, lay waste to enemies, and choose between stealth or brute force tactics to make it through each level.
Firewall Ultra
Developer: Sony Interactive Entertainment
Release date: TBC 2023
Firewall Ultra is a new PSVR 2 game from Sony itself. It's the follow-up to Firewall Zero Hour, which launched on the original PSVR in 2018 and is another squad-based FPS title. We don't know much about what it's going to do to mix up its PVP and PVE gameplay, but it will introduce a new Contractor called Havoc.
Ghostbusters: Rise of the Ghost Lord
Developer: Sony Pictures Virtual Reality
Release date: TBC 2023
Who doesn't want to be a ghostbuster from the comfort of your own home? I certainly do. Ghostbusters: Rise of the Ghost Lord will see you running your own Ghostbusters HQ in San Francisco, and will allow you to weild the iconic weapons from the films across its campaign. You can play alone or with up to three friends in co-op all with the task of defeating the Ghost Lord itself, and some other spirits along the way.
Crossfire: Sierra Squad
Developer: Smilegate
Release date: TBC 2023
Crossfire: Sierra Squad is a new FPS from developer Smilegate that's set to pit you against an enemy force with "high AI intelligence". Amidst a war that's said to be over a top-secret biochemical weapon, Crossfire: Sierra Squad sees you lead an elite fireteam in various maps with over 60 campaign missions, 39 different weapons, and co-op support for up to four players. Described as an arcade shooter, the initial announcement trailer shows off some over-the-top action and gives you a taste of what's to come.
Hellsweeper VR
Developer: Mixed Realms
Release date: TBC 2023
Hellsweeper looks brilliant. It's full of crazy monsters that you can attack as you traverse different dimensions. You'll be able to wield weapons and elemental magic too. Plus, earth gravity doesn't exist here, so there's mad physics at play too. Think Matrix meets Doom in VR and you'll get the idea.
Sushi Ben
Developer: Big Brane Studios
Release date: TBC 2023
It's not often that you get to highlight an upcoming PSVR 2 game that's been nominated for two awards at the 2021 Raindance Immersive awards, but here we are. Sushi Ben is a narrative game about saving a local sushi restaurant from mean land developers. You'll have to get the townspeople on your side to help you and eat at your bar, and then depending on who you've "collected" you'll have different things happen at the sushi bar. All of this plays out across 3D Manga panels too for a visual art style that's pretty unique. According to the developer, you should "think of it like Animal Crossing X The Yakuza series without combat".
Resident Evil 4 Remake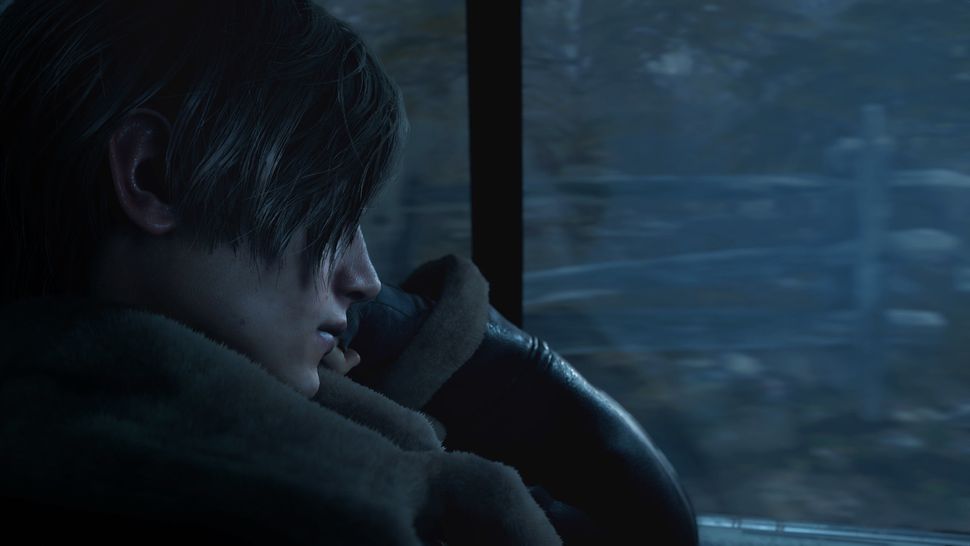 Developer: Capcom
Release date: TBC
The game that revolutionized the action genre is returning in 2023, with Capcom investing in a sprawling Resident Evil 4 Remake. The studio is working to reimagine the 2006 classic, updating the storyline, combat, and visuals, while trying to keep its essence intact – as Capcom did so successfully with its stunning Resident Evil 2 Remake. It doesn't sound as if the full Resident Evil 4 campaign will be playable in PSVR 2, however additional virtual reality content is also in development – some type of mercenaries mode would be ace, but we'll settle for shooting hidden blue medallions with precision. Resident Evil 4 Remake is set to release on PS5 on March 24, 2023, and although we know that VR mode will come as a free DLC, we don't yet know when it will be available for download.
Behemoth
Developer: Skydance Interactive
Release date: TBC
This is essentially Shadow of the Colossus from the makers of Walking Dead: Saints and Sinners. You're already in, right? In Behemoth, you'll have to take down giant behemoths, navigate harsh environments and, ultimately, live to tell the tale. Your adventures across the Forsaken Lands certainly don't sound like they'll be easy, with human enemies as well as gigantic foes to contend with.
Aces of Thunder
Developer: Gaijin Games
Release date: TBC
Take to the skies with Aces of Thunder, an aerial combat game that takes its flight and damage models from War Thunder. That means you should get quite the epic airborne battles, with immersion the number one focus thanks to cockpit views and complete control over all the flight systems.
If you've not yet invested in PSVR 2, check out the list of upcoming PS5 games and our ranking of the best PS5 games released so far.