Amazon Prime Day 2018 game deals are winding down, so you'd better hurry if you want to squeeze in some savings before the sale ends. After midnight today, all those deals will disappear, and you'll be back to paying normal prices for all your gaming tech, PC components, and 4K TVs. Which would be a shame. To clarify - Amazon Prime Day 2018 ends at midnight on Tuesday July 17. Many of the hottest deals are starting to sell out too, as stock empties, but thankfully Amazon continues to add extra items to the sale. The best stuff so far has been the half-price (£35) PlayStation Plus subscription in the UK, and the 58% off Bose QuietComfort 25 wireless headphones ($125) in the US. These deals are still active, so make sure you check them out. Also, if you're based in the UK, the cheapest 4K TV on Prime Day just got an extra £20 off - this Toshiba 4K TV is now only £280. It's a good TV too. And if you just want to browse all the Prime Day deals - gaming or otherwise - just click the links below.
Don't forget that if you want to buy any of these Amazon Prime Day game deals, you have to be a member of Amazon Prime. You'll find the US membership here, and the UK membership here. If you don't want to keep hold of your membership after Prime Day, you can always cancel it before you've had it 30 days, meaning you pay absolutely nothing. There are plenty of benefits to Prime membership, not least of which is getting access to Amazon Video, but if you're only in this for the deals then it makes sense to quit once you've snapped up a bargain. So, here are the best game and 4K TV deals for Amazon Prime Day 2018 - there are loads of other things in here, like gaming laptops, hard drives, and headsets, but they're all designed to make your gaming life better. And they're all quality products, with decent reductions in price - we won't recommend stuff that we wouldn't use ourselves! This feature is updated regularly, so check back for new deals throughout the day.
Best Gaming Deals - US

Best Gaming Deals - UK
Best PS4 and Xbox One game deals on Amazon Prime Day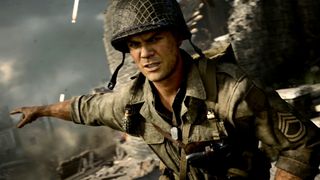 We're rounded up ALL the deals on PS4 games and Xbox One games for Amazon Prime Day 2018. You'll find complete lists below, but here are some of the highlights.
In the US sale you'll find great PS4 games like Yakuza 6 for $34.99, Ni no Kuni 2 Premium Edition for $39.99, Persona 5 for $29.99 and loads more.
In the UK You can pick up Call of Duty WW2 for £19.99 on Xbox One and PS4 - that's a saving of roughly 25% on both. You'll also get Far Cry 5 Limited Edition for £29.99 on PS4 and for £29.99 on Xbox One - saving you 30% on the price of each.
Here are all the PS4 game deals on Amazon Prime Day.
Here are all the Xbox One game deals on Amazon Prime Day.
Here are all the Nintendo Switch game deals on Amazon Prime Day.
Best non-Amazon Deals (yeah, that's a thing) - US
Best non-Amazon Deals - UK
Amazon Prime Day - do I need membership?
Yes, you need to be a member of Amazon Prime to be able to take advantage of the deals on Amazon Prime Day 2018. Similarly, if you're looking to extend your Prime membership - especially if you use the video streaming services - then Prime Day is the time to do that. Don't forget that membership stacks, so your new subscription won't actually start until the old one finishes.
Another advantage of Prime membership is that you get free, next-day delivery. In reality, Amazon struggles to fulfil that on big-sale events like Prime Day and Black Friday, so expect some items to take a couple of days to arrive after you order them, based on where you live. Doesn't always happen, but previous experience suggests this is the case.
Some online stores give us a small cut if you buy something through one of our links. Read our affiliate policy for more info.