Our FIFA 19 guide has absolutely everything you need to know about the latest instalment in the world famous footballing franchise. From the best players to buy in Ultimate Team to Career Mode tips and even when Usain Bolt is coming to the game, this FIFA 19 guide has it all.
FIFA 19 Review
FIFA 19 review
Die hard FIFA fans will swear by the game every single year, while the PES posse wouldn't switch allegiances in a million years. If you've not grown up with a strict fondness for one or the other though, our FIFA 19 review may help you decide on one or the other. The third and final instalment of The Journey is here, you can now play in the fully licensed Champions League, and there's a plethora of new content in Ultimate Team. Give our review a read to find out if FIFA 19 is the football game for you.
FIFA 19 Tips
FIFA 19 tips
Whether you're just getting started with FIFA 19 or if you've been playing the game for some time now, there'll be something for you in our FIFA 19 tips. Having played the game since launch, we've got 11 top tips ranging from using the new timed finishing system and controlling your keeper to signing players in Career Mode and balancing squad fitness in Ultimate Team.
Best FIFA 19 formations
Alongside our top tips, we've also covered some of the best FIFA 19 formations for every game mode available. From the traditional 4-4-2 to the more unique 4-2-3-1 Narrow, we've got the formations that will push you to victory in FIFA 19.
FIFA 19 Ultimate Team guides
FIFA 19 Ultimate Team coins
Getting a foothold in Ultimate Team is one of the most difficult things to do in FIFA 19, because it's hard to earn coins when you don't get lucky in packs. There's certain methods you can use to earn coins however, which we've covered in our FIFA 19 Ultimate Team coins guide. With our help, you too can grow rich in Ultimate Team.
FIFA 19 Ratings
This might be jumping the gun somewhat, but if you have your sights set on creating the absolute ultimate team, you're going to want to buy these 10 players. Our FIFA 19 ratings article covers the 10 absolute best players in FIFA 19 Ultimate Team and how much they'll cost. Can you guess who's number one?
FIFA 19 Squad Building Challenges
One of the main ways of making money and earning some sweet rewards at the start of the game is to invest in a FIFA 19 SBC or two. These are Squad Building Challenges where you buy a squad to fit the criteria, then exchange it for some rewards. We've got a complete list of some of the cheaper ones to complete for better rewards, such as the Sheffield Wednesday and Celtic SBCs.
FIFA 19 Team of the Week
Every single week, EA Sports releases a 23-man squad of players with upgraded stats based on how well they've performed in real life. Obtaining one of these chaps is a joyous occasion for any FIFA player, but if you're not lucky enough to grab one from a pack, you may want to consider investing in some FIFA 19 TOTW players on the market. Their prices often fluctuate and if you follow our guide, you could stand to make some serious profit.
FIFA 19 Icons
First known as Legends when they were initially introduced a few years ago, FIFA 19 Icons are even better than Team of the Week players. These are players from a bygone era, such as Pele, Cruyff, Seedorf and Schmeichel, who have sipped from the fountain of youth so they can compete in the modern game. As you'd expect, these players are expensive, but there are some Icons you can pick up for cheaper than usual as explained in our guide.
FIFA 19 Squad Battles
If you're tired of playing online - and we don't blame you - FIFA 19 Squad Battles are a solid alternative. You'll compete against the AI at any difficulty level to earn some decent rewards, including a loan One To Watch Ronaldo. Not bad, right? We've got everything you need to know about Squad Battles in FIFA 19 right here.
FIFA 19 Weekend League tips
Weekend League is the hardcore competition for all FIFA 19 players. It takes place every weekend and in that time, you have to grind out 30 matches against some of the very best players, in an attempt to earn the best rewards. Competing in this every week is a lot of effort but if you want some help, make sure you check out our FIFA 19 Weekend League tips.
FIFA 19 Weekend League rewards
As we mentioned above, there are some impressive rewards you can earn from Weekend League if you win 20+ of your 30 games. But what if you don't reach that level? Are the rewards worth it for the average FIFA 19 player? We only managed to win 17 out of 30 games, and these are the FIFA 19 Weekend League rewards we earned.
FIFA 19 kits
You may be tempted to simply pick the kit and badge combo for your favourite football team, but FIFA fashion aficionados will sneer at you with disgust. Instead, have a browse through our top FIFA 19 kits in Ultimate Team to look as fashionable as possible. There are some absolutely gorgeous threads in the game if you know which ones to search for.
FIFA 19 stadiums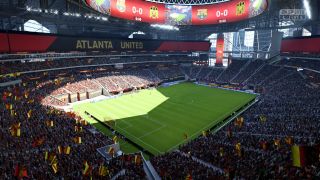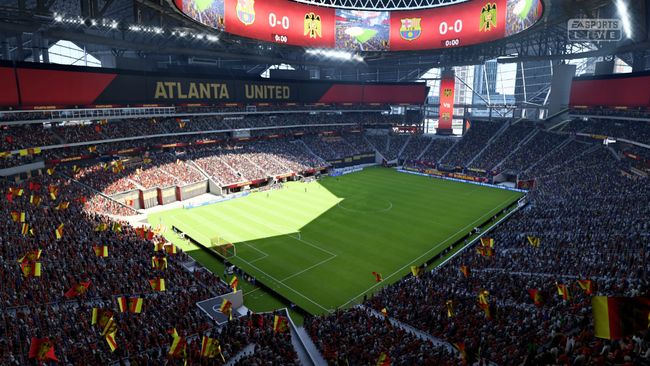 Alongside having a trendy team, you want the pitch you play on to be perfect too. FIFA 19 stadiums have different traits such as the lighting and shadows which can impact gameplay, so take a look through our nine favourite stadiums in the game to experience a top tier atmosphere while you play.
FIFA 19 Web App
If you become such an Ultimate Team addict that you can't bear to go without it, you can also access everything except the actual matches themselves through the Web App. From Squad Building Challenges to the transfer market and your club items, learn everything about the browser-based companion with our FIFA 19 Web App guide.
Other FIFA 19 guides
FIFA 19 Career Mode guide
Even though the Career Mode in FIFA 19 hasn't evolved much over the last few years, there's still a lot of content there. Whether you're new to the mode and you're jumping in at the top or you're going to grind out multiple seasons and try to win the Champions League with Tranmere Rovers, we've got a complete FIFA 19 Career Mode guide to help with everything.
FIFA 19 wonderkids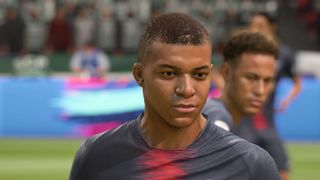 One of the key ways to succeed in Career Mode is by signing some FIFA 19 wonderkids. These are the youngsters that may not be the very best yet, but in a few years time, they'll be in the running for the Ballon D'Or and setting the world alight. If you can pick these kids up for cheap as an investment for the future, then you'll be laughing later down the line.
FIFA 19 The Journey rewards
When you play through The Journey, you'll receive some rewards as you complete each chapter. If you want to get a head start and know exactly which rewards you're playing for, we've got everything you need to know in our FIFA 19 The Journey rewards guide.
FIFA 19 player faces
It's one thing to play with your favourite player, but if their face and animations don't quite look like them in real life, then it breaks the immersion somewhat. EA know this, and earlier this year they released a number of FIFA 19 player faces as updated versions, to make certain players more lifelike.
FIFA 19 Usain Bolt
Finally, the one question on everyone's lips when it was discovered that Usain Bolt has been trying his hand at the beautiful game, is when is Usain Bolt coming to FIFA 19? It's a tough question to answer because he's still not technically a professional football player, but we've got everything you need to know in this FIFA 19 Usain Bolt guide.
With all of this knowledge, you should be able to become one of the greatest FIFA 19 players in the world. Good luck!