Spider-Man: Far From Home
Release date: July 5, 2019
It wasn't that long ago that fans thought they'd never see one of the biggest Marvel superheroes - Spider-Man - join the MCU, but thanks to a deal between Sony and Marvel Studios, the web-slinger returned home and knocked our socks off with a cheeky cameo in Captain America: Civil War and then his very own solo film, Spider-Man: Homecoming. Refreshingly simple and delightfully upbeat, we're thankfully set to get a sequel next year called Spider-Man: Far From Home. Currently filming in the UK, it sees the return of Tom Holland as Peter Parker/Spider-Man, as well as most of his friends from the first film, but THR is also reporting that Jake Gyllenhaal is set to play villain Mysterio, while Vulture has revealed that both Samuel L. Jackson and Cobie Smulders will appear as Nick Fury and Maria Hill. If you're wondering how any of this is possible given that Avengers: Infinity War ending, well... I guess we'll have to wait and see what happens in Avengers 4.
Read more: Spider-Man: Homecoming ending - 6 questions we need answered
Top Gun: Maverick
Release date: July 12, 2019
Do you feel the need... the need for speed? Yeah, that's right, '80s classic Top Gun is finally getting a sequel no-one asked for and everyone is scared about, but hey, it'll probably be worth a watch. Tom Cruise might be a little older, but he still knows how to make a good action movie. The stuntman/actor extraordinaire is back as pilot Pete 'Maverick' Mitchell and rumours suggest that it'll once again be set at the Top Gun academy in Miramar where he decided to become an instructor at the end of the first film. He's not the only iconic Top Gun character set to return either with Val Kilmer, AKA Tom 'Iceman' Kazansky, signing on to star in the sequel too. In terms of new cast members, Variety is reporting that Whiplash's Miles Teller will be playing Maverick's protege and the son of his dead BFF from the first movie, Goose (*sob*), and there's also talk of Maverick getting his own son too. Oblivion's Joseph Kosinski is directing and the film is currently shooting with Cruise sharing the above first look image on Twitter to celebrate the first day of filming.
Read more: The 25 best action movies to get your adrenaline pumping
The New Mutants
Release date: August 2, 2019
We were already supposed to have The New Mutants movie by now with the X-Men spin-off originally set for April this year, but it got pushed back to February 2019 because of reshoots and it's now set for August next year. While it's not usually a good sign when a film gets pushed back by this much, it's apparently because Fox wants it to be scarier! Yes, that's right, The New Mutants is putting a horror spin on the X-Men universe and with a cast which includes Game of Thrones' Maisie Williams, The Witch's Anya Taylor-Joy, and Stranger Things' Charlie Heaton this sounds like a very good thing. Directed by Josh Boone, The New Mutants will follow a group of teen mutants trapped in a research facility against their will, who have to face up to their powers - and their personal demons - to survive and escape. There's actually already a trailer thanks to its earlier release date, but with over 50% of the movie reportedly reshot and whole new character added, who knows what The New Mutants will look like once it actually hits cinemas...
It: Chapter 2
Release date: September 6, 2019
The It movie was one of the best movies of 2017, but before we'd even had a chance to be terrified by the creepy clown horror film, there was talk of a sequel. Thankfully, the film was a great success, which kicked It: Chapter 2 into high-gear with a 2019 release date. Fans of the Stephen King book will know that the novel really features two stories - one of the main characters coming up against the shape-shifting nasty as children, and one of them returning as adults to face down the same horror. The first film told the kids' story and the sequel will tell the adults' with the It 2 cast already featuring some big names including James McAvoy, Jessica Chastain, and Bill Hader. Returning director Andrés Muschietti clearly knows what he's doing when it comes to creating terrifying tales, but it will be a while before we see any footage thanks to the September 2019 release date. Having said that, we have just had our first behind-the-scenes look with Warner Bros. releasing the above cast photo.
Read more: 6 questions the It movie Chapter 2 has to answer
Joker
Release date: October 4, 2019
Of the two Joker spin-off movies we know are coming, origin film Joker is the one with a confirmed 2019 release date and we're starting to see some first looks tricking through. Currently filming, Joker is directed by The Hangover's Todd Phillips and stars Joaquin Phoenix in the title role. It's already had mixed reactions from fans thanks to the fact that it's given the infamous Batman villain a real name in Arthur Fleck, but the first look images have us intrigued. There's the above, fairly nondescript look at Fleck in what we assume is his 'everyday' appearance, and we've also had a sneak peek at what he looks like as the Joker thanks to this short screen test. The rest of the cast will include Deadpool 2 star Zazie Beetz, who is reportedly playing a single mother and the Joker's love interest, Brett Cullen who is Batman's dad Thomas Wayne, and Robert De Niro who will apparently star as a talk-show host who pushes Fleck into going mad.
Zombieland 2
Release date: October 11, 2019
It's official! We're getting a Zombieland sequel next year. Nearly exactly 10 years after the first film gave us a zombie comedy like no other, original director Ruben Fleischer, original writers Rhett Reese and Paul Wernick, and original cast Woody Harrelson, Emma Stone, Jesse Eisenberg, and Abigail Breslin are all back for a second outing, and it couldn't be more anticipated! Set to begin filming in January next year, we don't know much about the plot at the moment, but we have the following synopsis: "Through comic mayhem that stretches from the White House and through the heartland, the Zombie slayers must face off against many new kinds of zombies that have evolved since the first movie, as well as some new human survivors. But most of all, they have to face the growing pains of their own snarky, makeshift family." Sign us up!
Read more: The 25 best zombie movies that will turn you veggie
Kingsman 3
Release date: November 8, 2019
Kingsman: The Secret Service put an original spin on the movie spy genre, which left 007 in the dust and while its sequel, Kingsman: The Golden Circle, couldn't quite live up to expectations, Fox has confirmed that we'll be getting a third movie next year. Matthew Vaughn - who wrote and directed the first two movies - will be back to write and produce the currently untitled third Kingsman film and curiously, he's already spoken about the upcoming movie. "Weirdly, Kingsman 2, when we were writing it, we were thinking about Kingsman 3 as well, which was odd. Big idea for that. [The Golden Circle] is sort of the bridge -- if we can pull this off and people go see it -- to the other one," he said during a press conference for Kingsman 2 last year. No casting or plot details have been released so far, but it's probably safe to say that the franchise's stars Taron Egerton and Colin Firth will be back to serve Queen and country once again.
Terminator 6
Release date: November 22, 2019
We've been here before and ended up disappointed, but this time 20th Century Fox promises a Terminator reboot which we can all enjoy. While most fans remain sceptical after Terminator Salvation and Terminator: Genisys, we can't help but get a little bit hyped as the currently untitled Terminator 6 reboot has something those other sequels didn't; original cast member Linda Hamilton as Sarah Connor. Yes, she's back and looking more badass than ever! While the upcoming movie is currently in-production, all we've had so far is the above first image, but it's more than enough to excite us as Hamilton stands alongside newcomers Mackenzie Davis and Natalia Reyes, who will play Grace and Dani Ramos respectively. While there's no sign of Arnold Schwarzenegger yet, he is involved along with Deadpool director Tim Miller who is helming the project, which will reportedly act as a direct sequel to Terminator 2: Judgment Day. Dammit Fox! You've got our hopes up.
Read more: "Arnold invited Guns n' Roses over for dinner" - How Terminator 2 came to be
Star Wars 9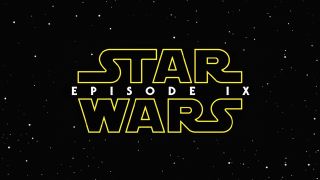 Release date: December 20, 2019
Here's another upcoming movie which needs little-to-no introduction: Star Wars 9! 2019 will be the year that we get the final film in the latest Star Wars episodic trilogy and it's safe to say that by the time it releases in December, 2019, we'll be more than ready for it! If you've seen Star Wars: The Last Jedi then you know where the story is right now, but beyond some educated speculation about that ending, we can't say much about the plot really. What we do know is that The Force Awakens director J.J. Abrams is back at the helm, filming has begun, and the recently confirmed cast could reveal some potential spoilers. Look away now if you don't want to know. Both Mark Hamill and Carrie Fisher are back, and while it's probably safe to say that Luke will be appearing as a Force ghost, unused footage from Episode 7 will be used to incorporate Leia into the film in some way. Fellow Star Wars alumni Billy Dee Williams will reprise his role as Lando Calrissian, and new confirmed cast members include The Americans star Keri Russell, Richard E. Grant, and Naomi Ackie.
Read more: The big Star Wars 9 theories that could change everything (some for the better... some not so much)
2020
Bond 25
Release date: February 14, 2020
Bond will be back next year as Daniel Craig serves Queen and country (probably) for the last time in the 25th installment of the franchise. Bond 25 is still currently untitled and has unfortunately just lost its director Danny Boyle over "creative differences", so there's always a chance the upcoming movie might get pushed back, but for now, we're hopeful it'll start filming sometime later this year. Given the early stages, it's hard to say what Bond 25 will be about, but if it continues the story set out in Spectre, both Christoph Waltz and Dave Bautista are expected to reprise their villainous roles as Ernst Stavro Blofeld (incarcerated, but still alive) and Mr Hinx respectively. Other cast members will most likely include Naomie Harris, Ralph Fiennes, and Ben Whishaw who all play recurring characters in the 007 universe, but we'll have to wait a long time to find out who will be playing the most popular of Bond characters - the always beautiful and often in-danger Bond girl(s).
Read more: Who will be the new James Bond?
Continue to Page 4 for more upcoming movies