You can now see five new Modern Warfare multiplayer maps in action following the recent all of Duty: Modern Warfare mutiplayer reveal. The new Modern Warfare maps are Gun Runner, Hackney Yard, Azhir Cave, Grazna raid and Aniyah Palace. These are a range of sizes from small and medium sized maps for 12 players to the new larger scale levels designed for 10z10 and 20v20 matches. These join the previously revealed Gunfight maps designed for 2v2 play.
You can see the new maps in action in the video and we've also got a breakdown of each one, along with the previously revealed levels.
Call of Duty: Modern Warfare Gunsmith system | Call of Duty: Modern Warfare gameplay
Modern Warfare Gunfight maps
Gun Runner
Set just outside of a Russian town this is a medium sized map with a lot of obscured sight lines and corners that can lead to plenty of surprise encounters at close distances.
There's also a lot of scalable objects that can put you or an enemy in an elevated firing position that isn't always obvious. Because of that its best to plan a medium range load out and take it slow, checking corners and don't rush blindly about too much.
Hackney Yard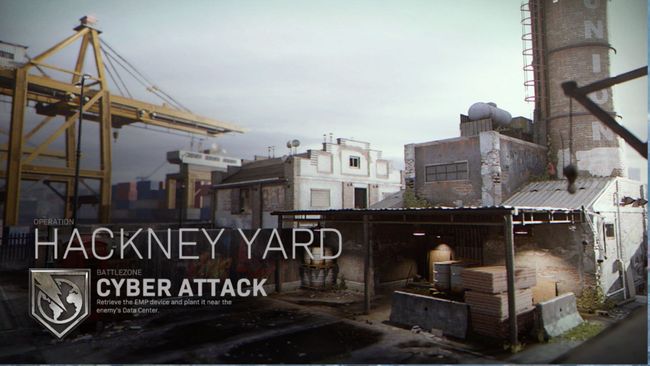 This London based map can be played either in daytime or night and is built for numerous small scale flash points with a lot of interconnected boxey areas that can collect players together and force them into conflict. There's a lot of clear sight lines across these areas though so there's potential for a distance game, and while there are a few buildings, roofs and windows to take advantage of it's mainly a map played in its open spaces.
Azhir Cave (night)
Azhir Cave is a map with a lot of different textures, mixing together a sprawling cave network with a small town. It means it can play completely differently depending on where you see action. The caves have large open areas and winding tunnels that grant long sight lines and easy ambush points, while the town offers a tight urban feels with tightly packed and ruthless short distance encounters.
Grazna raid
We're back in Russia for this map 5km outside of venskaya. Grazna is one of the larger Modern Warfare maps built for 10v10 and 20v20 matches. It's lined with buildings full of windows and second floor positions you can use to pin down its long European streets. It's very focused on medium to long range fights with a width that enables easy flanking.
Aniyah Palace
This is one of the largest maps in Modern Warfare consisting of a large Middle Eastern palace, a ramshackle town area and a road surrounding it all. There's lots of opportunities to play almost any range or style, which suits its large player count. Medium to long range loadouts are best overall for the road and town areas, while if any objectives take you into the palace a close range option is useful to have.
Modern Warfare Gunfight maps
So far, thanks to the Modern Warfare Gunfight gameplay, we know about three different maps that will be exclusive to the 2v2 Gunfight mode.
King
King is the name of an indoor warehouse, converted into a mock combat zone, likely used for training soldiers. It bears a strong resemblance to Killhouse from Call of Duty 4: Modern Warfare, with two separate lanes going around the raised indoor building in the middle.
Pine
As you'd expect, Pine is set in a thick forest. There's a couple of shipping crates in the middle of the map and a log cabin or two set to the side, along with a couple of places for natural cover.
Stack
Stack is somewhat similar to King in that they're both meant to be training arenas, but while King is inside a large warehouse, Stack is outside with the sun burning bright. The central platform is open and raised with a shipping crate on top, and right from the get-go you can almost see the opposing players.
These are all three of the maps we know about so far in Modern Warfare, and due to their small size, it's safe to say they'll be exclusive to the Gunfight mode. According to one leaker, the game will have "around 20 maps", which is a considerable amount for a Call of Duty game. Keep your eyes peeled because more Modern Warfare maps will most likely be revealed during or after Gamescom, when we'll update this guide.