When it comes to Black Friday Pokemon deals you don't actually have to catch them all, but it won't hurt to see if there aren't any particularly noteworthy sales that might help make a Poke-fan's day. And judging by previous years, there will be.
The annual Black Friday Pokemon deals consistently offer a chance to get a head start on your Christmas shopping or pick yourself up a little treat in terms of toys, collectibles, clothing, and more. The sale always includes the video game series too, so this is your chance to catch up with any instalments that you might have missed. Basically? It's worth keeping an eye on as Fall approaches.
That's where we come in. Besides some hints and tips on how to make the most of the event, we've listed everything you need to know about the upcoming Black Friday Pokemon deals - not to mention the wider Black Friday gaming deals - right here.
Black Friday Pokemon deals - FAQ
When will the Black Friday Pokemon deals start?
Seasons change and people do too, but not Black Friday - it always takes place at the same time each year. More specifically, it occurs after Thanksgiving and on the very last Friday of November. That means 2023's Black Friday Pokemon deals are set for November 24. Mark your calendars, folks.
Just don't assume they'll be limited to that 24-hour period. Even though the most tempting sales are reserved for Black Friday itself, offers start rolling in from mid-November and can continue well into the following week (at which point they're renamed 'Cyber Monday' discounts). Basically, keep an eye out throughout November if you want to make the most of this year's Black Friday Pokemon deals.
Black Friday Pokemon deals - what to expect
There's always a lot to choose from during the sales, but we'd recommend keeping an eye on toys and merch in particular. These have received the majority of reductions in past Black Friday Pokemon deals. As an example, the official Pikachu plush seems to drop to somewhere near its lowest price - hovering at around $13 instead of $20 - during November each year. Fingers crossed we'll get something similar with other entries in the plush range.
We've seen smaller action figures get price cuts during and just after the event as well. The Ash and Pikachu combo pack is a good case in point of why it's worth staying on your toes even after the official Black Friday Pokemon deals have wrapped up; it dipped below $10 in early December 2020, so watch out.
Games are likely to get a discount during the Black Friday Pokemon deals too - in fact, they already have in some regions. To start with, Sword and Shield are prime candidates for a price cut seeing as they've been around for a little while. And because this is the slightly newer Scarlet and Violet's first full year on shelves, they're probably going to get a reduction as well.
Sadly, Black Friday Pokemon card deals will be harder to come by. The popular trading card game isn't often reduced, so be sure to take advantage of any saving you see, no matter how small it is. It may be your best chance of the year.
Last year's best Black Friday Pokemon deals
Want a better indication of what you can expect in this year's Black Friday Pokemon deals? Check out 2022's best offers below.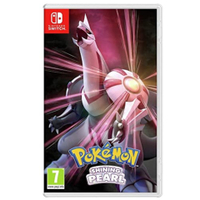 Pokémon Shining Pearl | $59.99 $39 at Amazon
Save $20.99 - Looking for a more affordable Pokemon journey on your Nintendo Switch than Scarlet and Violet? The remake of Pokemon Peal offers a trip down memory lane with a fresh lick of paint. Just think twice about taking Mindy up on that trade.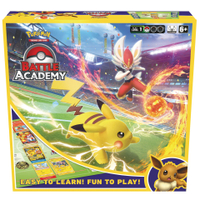 Pokemon Battle Academy 2022 | $19.99 $13.99 at Best Buy
Save $6 - Want to start playing the Pokemon Trading Card Game? This is the perfect way in. It takes you through the basics step by step until you're ready to challenge more experienced trainers. A must-have at that price in last year's Black Friday Pokemon card deals.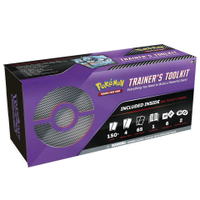 Trainer's Toolkit | $29.99 $20.99 at Best Buy
Save $9 - Want to get a loved one a head-start in their Pokemon card quest or boost your existing collection? Boxsets like this are ideal, and a good example of how it isn't just about cards, toys, or video games during the Black Friday Pokemon deals... accessories get bargains as well.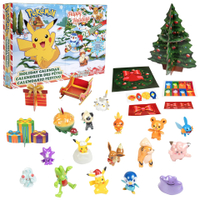 Pokemon 2022 Advent Calendar | $59.99 $49.99 at Amazon
Save $10 - OK, we might have our favorite early Black Friday Pokemon deal from 2022 right here. Want to do something a little different to normal chocolate advent calendars? This delightful alternative got you a little Pokemon figure each day instead.

UK
---
Want more opportunities to save money? Don't forget to drop in on the Black Friday board game deals, these essential Black Friday Lego deals, and the latest Black Friday Nintendo Switch deals. Of course, we're also rounding up everything we expect to see in this year's Black Friday video game deals as well.