When sweater season arrives, you know that Black Friday board game deals aren't far behind. Sure, tech discounts are what the sale is best known for… but that doesn't mean you should sleep on tabletop offers. It's your chance to score top products at record low prices.
That's because the best board games get drastically reduced in price during the event. In fact, we've seen plenty slashed by 50% or more during annual Black Friday board game deals, so it's well worth keeping an eye out over the course of November.
To help prepare you, our bargain hunters have listed the most essential tips for this price cut bonanza below. You'll also find advice on what to prioritize during this year's Black Friday board game deals, not to mention the savings we're expecting from the sale at large. Hoping to take advantage of must-have Black Friday gaming deals? We've got you covered.
Black Friday board game deals - FAQ
When will Black Friday board game deals start?
This year's Black Friday board game deals are slated to kick off on the last Friday of November - in other words, November 24.
However, that's not the end of it. Black Friday gets started earlier than ever these days, and they usually kick off from mid-November onwards (indeed, some retailers have already got the ball rolling). They then continue into the annual Cyber Monday board game deals. In short, keep your eyes peeled for savings on either side of November 24.
Should I wait until the Black Friday board game deals?
While we appreciate that it's an annoyingly vague answer, but it depends on what you're looking for. Family-friendly games normally enjoy discounts all year round, and despite getting even better reductions at the end of November, you can still find a bargain if you jump the gun. (Though if you do, it's worth checking with price-comparison sites such as CamelCamelCamel to see if it's actually a good offer.)
Hobby games are a different story. These consistently hit all-time low prices during Black Friday, so we'd highly recommend waiting if you want anything like Twilight Imperium or Scythe. If the game's price normally hits or exceeds $80 / £80, you can be confident it'll get a decent - if brief - saving during the Black Friday board game deals.
Black Friday board game deals - what to expect
There's a lot of ground to cover when it comes to the Black Friday board game deals, so what should you be looking out for? Considering the sale's proximity to Christmas, board games for families such as Catan and Carcassonne are always a good shout. They're usually cheaper than normal and will go down very well if you're visiting loved ones over the Holiday season. We enjoyed Catan's lowest ever price in 2021, for example. Equally, there was a huge drop on Pandemic in 2022. (It was less than $20.)
However, it's worth pointing out that those games always seem to be on sale. Indeed, the discount you'll get during Black Friday isn't dissimilar to other year-round reductions. As such, the 'best' deals tend to be on more expensive games for adults such as Wingspan, Mansions of Madness, or Twilight Imperium. Because these can cost up to $100 / £100 or more, being able to pick them up for less isn't an opportunity to miss. Especially considering the fact that Gloomhaven, often considered to be one of the top board games for adults, tumbled to its lowest ever price during 2021's Black Friday board game deals.
Watch out for coupons as well. In 2022, we saw a lot of offers get boosted by bonus reductions via Amazon if you ticked a box under the price. These provided some the best bargains that weren't matched again, so speed is of the essence. If you can be sure we've never seen a lower price via comparison sites like CamelCamelCamel, don't hesitate.
That's the biggest takeaway we can give, actually. Even if a lowest-ever price emerges before Black Friday itself, it's worth striking right away. It's unlikely to get reduced any more, particularly if coupons such as the ones mentioned above are involved, so move fast to avoid disappointment. We've been burned by that ol' chestnut before.
Last year's best Black Friday board game deals
Want a better idea of what you can expect from this year's Black Friday board game deals, perhaps with some examples? No worries. We've rounded up our favorite reductions from 2022, and we'd say they were the best of the entire sale.
USA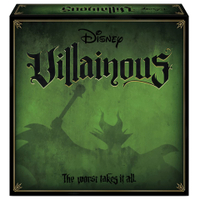 Disney Villainous | $39.99 $20 at Amazon
Save $20 - This popular game very rarely goes on offer to such a degree, and it was just a few dollars off its lowest ever price in last year's offers (which is actually the cheapest we'd seen since 2021). A decent example of why waiting to see what the Black Friday board game deals have in store before shopping is a good idea.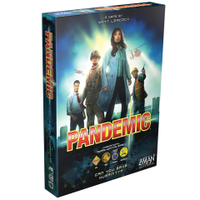 Pandemic | $39.99 $18.99 at Amazon
Save $21 - This was an absurd saving on one of the top games we've played in recent years, and although the price fluctuated over the course of 2022's Black Friday board game deals, the offer was still a bargain nonetheless. Classics such as this often get hit with big savings in November, so keep your eyes peeled.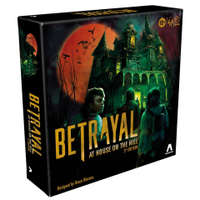 Betrayal at House on the Hill (3rd edition) | $55.99 $28.79 at Amazon
Save $26 - Because this is such a good game regardless of whether you've played over versions of Betrayal, it getting a massive discount for 2022's Black Friday board game deals put it straight to the top of our 'highly-recommended' pile. It hadn't been out for too long at that point either, proving that price cuts aren't just for older titles.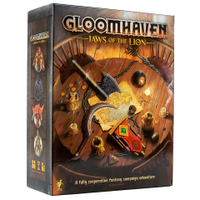 Gloomhaven: Jaws of the Lion | $49.99 $34.99 at Amazon
Save $20 - Aside from an one-off reduction last year, this offer got you a much better price than average (Jaws of the Lion normally weighs in between $40 and $50, after all). An aggressively good addition to the Black Friday board game deals, in other words.

UK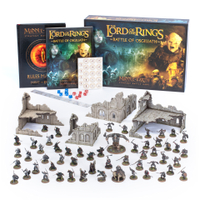 Battle of Osgiliath | £125 £98.45 at Magic Madhouse
Save £26.55 - Magic Madhouse was a suprise winner of the Black Friday board game deals in 2022, particularly when it came to Games Workshop products. Those don't normally get a reduction via the official Warhammer stores, so seeing this brand-new Lord of the Rings boxed set get slashed in price so soon after launch was amazing.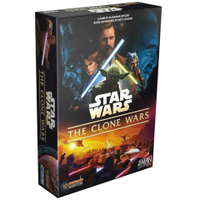 Star Wars: The Clone Wars - A Pandemic System Game | £59.99 £46.23 at Magic Madhouse
Save £13.76 - This game was so hot off the presses that it was barely even out, so that discount was a very, very welcome one. Definitely a highlight of the Black Friday board game deals in 2022, particularly because it uses the excellent Pandemic system to power its gameplay.

---
The November sales extravaganza isn't limited to board gaming, of course. We can expect some decent Dungeons and Dragons Black Friday deals along with Black Friday Pokemon card deals. A few good Black Friday Lego deals should be up for grabs, and of course we're also getting you prepped for all this year's Black Friday video game deals.