If you're searching for the best Nintendo Switch bundles (including the Nintendo Switch Lite), you're in the right place. Although the console is pretty dedicated to holding its value, our team have rounded up all the offers, discounts, and reductions they could to get you a bargain nonetheless. Better still, prices will only continue to fall as we approach those tempting Nintendo Switch Black Friday deals. Basically, keep an eye on this page as we move into the Holiday Season - it's your one-stop-shop for all things Nintendo Switch.
More deals
(Image credit: Nintendo)
Nintendo Switch Lite price
Get your hands on the brand-new Nintendo Switch Lite, a cheaper, handheld-only alternative.
But what should you keep an eye out for? Because the system itself is usually around $299, the best Nintendo Switch bundles won't be much more than $350 overall (games are normally $50 anyway, so a bundle costing more than that isn't really worth it). And don't think getting a game included is essential, either. Packages with Nintendo Switch accessories (like one that gives you a bonus Nintendo Switch controller cheap) aren't quite as attractive, but they're every bit as useful. For example, Nintendo Switch SD cards are helpful because they boost the system's poor 32GB internal memory.
Before you get to any of that, though, you'll need to decide whether you want a standard Switch or the new 'Lite' model. There are a couple of key differences. To begin with, the standard Switch can be played in portable mode or on your TV. Meanwhile, the Lite is handheld-only. However, it is cheaper and less bulky. Basically? It comes down to what you want to do with it. Do you want to play Mario Kart or Super Smash Bros. with your friends and family on the big screen? Go for the normal Switch. Just want your fix of Nintendo games, or your child's first console? The Lite is for you.
Regardless of what you choose, don't forget about our list of cheap Nintendo game deals - it's an easy way to get your hands on the biggest games for less.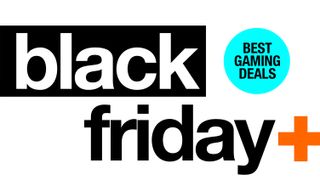 Black Friday game deals
Black Friday is very nearly here! Bookmark our guide to ensure you don't miss any bargains, and don't forget to check out our page of Black Friday gaming specials too.
Best Nintendo Switch bundles
Nintendo Switch (Gray) + $25 Amazon gift card | $299.99 on Amazon (save $25)
The new Nintendo Switch model improves its battery life, and $25 voucher doesn't hurt either. Get it here in Blue and Red.View Deal
Nintendo Switch Lite | $199.96 at Walmart
This version of Nintendo Switch is handheld only, and it's up for sale in Yellow, Gray, and Turquoise.View Deal
Nintendo Switch (Neon Blue/Red) + 64GB SD card | $314.84 on Amazon
Get yourself a bargain on Nintendo's latest console and a very handy accessory - an official Zelda 64GB SD card.View Deal
Nintendo Switch (Neon Blue/Neon Red) + Mario Tennis Aces + 1-2 Switch | $359.96 at Walmart (save $10)
If you're new to Nintendo, this isn't a bad place to start - you'll get a solid Mario game and multiplayer to boot.View Deal
Which Nintendo Switch should you buy?
Image 1 of 3
Image 2 of 3
Image 3 of 3
1. Nintendo Switch (original)
Resolution: 1080p (TV mode), 720p (handheld mode) | Storage: 32GB | Connectivity: Wifi, Bluetooth 4.1, x1 HDMI, x1 USB Type-C, x1 SD card slot, 1x 3.5mm audio jack | Features: Touchscreen, accelerometer, gyroscope, brightness sensor, TV mode, handheld mode, detachable Joy-Cons
Can be played on TV
Portable
Detachable Joy-Cons
Expensive
The standard Nintendo Switch is arguably still the best one. That's because it gives you options; you can either play on your TV or take it with you in handheld mode (though the screen is limited to 720p resolution when you do so). Better still, it's easy to do both. That level of flexibility is what makes this version so appealing. Want to try some Mario Kart multiplayer with your family and friends? No problem. Feel like tackling The Legend of Zelda: Breath of the Wild on your morning commute? Sure thing. This Switch allows you to make that call. What's more, playing on a TV means you can enjoy your games in glorious 1080p HD.
If you'd prefer to future-proof yourself, this is the Switch to go for.
Image 1 of 3
Image 2 of 3
Image 3 of 3
2. Nintendo Switch Lite
Perfect for gaming on the go
Resolution: 720p (handheld mode only) | Storage: 32GB | Connectivity: Wifi, Bluetooth 4.1, x1 USB Type-C, x1 SD card slot, 1x 3.5mm audio jack | Features: Touchscreen, accelerometer, gyroscope, lightweight, improved battery life
Much cheaper
22g lighter than the original Switch
Superior battery life
Handheld mode only
If you've been crying out for a cheaper Nintendo Switch, this is your answer. The Lite is significantly more affordable than the standard console and is 22g lighter as well. Throw in a battery that lasts 20-30% longer and you have a tempting deal on your hands. Unfortunately, Nintendo's brand-new system comes with drawbacks of its own. Namely, it only runs in handheld mode at 720p - this version can't be played on a TV. That limits its viability for split-screen multiplayer or couch co-op. However, the Lite's compact, sturdy nature and lower price make it ideal for those on a budget or as a console for younger children.