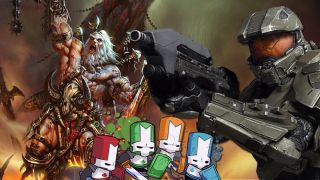 It takes two...
Yeah, playing games is great. You get to explore mysterious worlds, step into the shoes of awesome characters, and do amazing things you can't do in real life - but isn't all of that better when you get to share it with someone else? We think so. There's nothing better than successfully coordinating a perfect boss kill, solving a complicated puzzle, or overcoming a rival team with a person that you can literally or verbally high five.
That's why we've put together a list of the best co-op games that you can play right now. Video games have always been about having fun with other people. From shooters, to puzzle games, to the latest blockbuster titles, here are the games you should gather your friends around and play.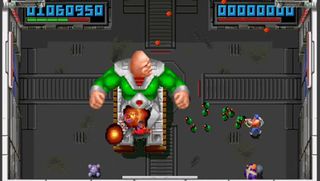 25. Smash TV
This is basically the Daddy of all co-op games. If you dont know, its a top-down shooter that pits a couple of players against waves of enemies. There are different rooms to fight in, items to scoop up, and a secret level--The Pleasure Dome--to unlock. Originally on arcade, it was ported to consoles like the SNES and MegaDrive, and it can still be found as part of retro game collections. To be honest, its all a little tame now, but the gameplay holds up well enough for a few minutes of co-op fun. Worth hunting down, if only for nostalgia value.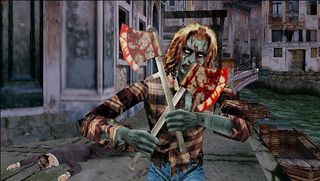 24. House of the Dead 2
Light gun games, whether in arcades or in your living room, are a wonderful way to bond with a co-op bro. On-rails shooting has brought people together in titles as diverse as Time Crisis and Area 51, but if we have to pick one that did quick shooting the best, its House of the Dead 2. Killing zombies together is a great foundation for awesome shared experiences, and HotD2 has the best mix of stages and bosses strung together with unintentionally hilarious dialogue. Any game can have exploding zombie head-shots these days, but what other game would feature the laughably misread line, Suffer like G did"?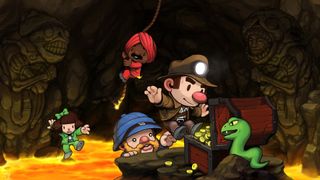 23. Spelunky
Whats better than exploring a randomly-generated series of caves filled with dangerous creatures and obstacles? Well, er, quite a few things, actually. The answer we were looking for here is: exploring a randomly-generated series of caves filled with dangerous creatures and obstacles with a friend. Yeah? Ok, this joke has out-stayed its welcome like a fat kid going for his 15th helping of an all you can eat buffet. In fact, there really isnt much info about Spelunky in this slide. Sorry about that: its ace in co-op, by the way.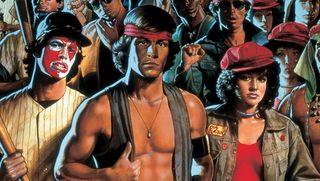 22. The Warriors
The Warriors film is about a gang of street toughs fighting back to back against impossible odds, trying to reach their home turf on Coney Island. Already sounds like a video game, doesnt it? The concept translates perfectly to co-op gameplay. In addition to standard punches, kicks, or smacks over the head with bricks and bottles, brawlers can set up vicious knockouts by grabbing foes in a full nelson while a partner winds up for a vicious haymaker. Ouch.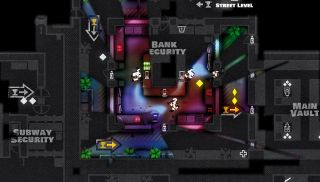 21. Monaco: What's Yours Is Mine
Essentially, this is a game about stealing stuff. You and up-to-three friends choose from a variety of classes (each with special abilities) to rob a bunch of secure facilities. You dodge security cameras, guards and other traps. Thing is, there are so many different ways to complete each stage, and very little guidance about how to play the game. So its all about trial and error; discovery through disaster. The games comedy stylings mean that failure rarely becomes frustrating, and when you put together a well choreographed run with your friends its one of the finest feelings in games. In fact, its still loads of fun when the heist goes completely tits-up too.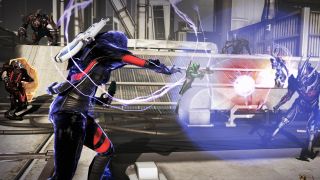 20. Mass Effect 3
No-one expected Mass Effect 3s co-op to be any good. When it was announced eye-balls rolled, and sighing sounds were made. Turns out, its actually loads of fun. Its quite a basic horde mode, made interesting by the addition of biotic and tech abilities, and the idea that youre playing it to gather resources for the story is a neat link between the two. Some hate the fact that you cant simply buy character classes, weapons, and upgrades (instead, you have to purchase random item boxes) but we think this keeps the game rather varied. The last thing you want is four players all spamming the same over-powered class.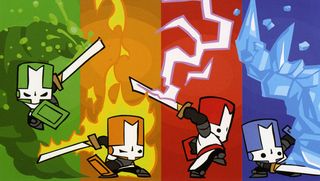 19. Castle Crashers
Co-op with two players is fun, but design a game featuring four multi-coloured warriors, lay some scatological humour on top, and youve got yourself a classic. Sort of. Castle Crashers is an engrossing mix of genres, with RPG levelling and stats, beat em up action, and deceptively cute visuals that take what we loved about modest internet Flash games and brought them to the next level.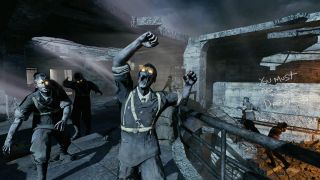 18. Call of Duty: Black Ops (Nazi Zombies)
Theres a real purity to the co-op simplicity of Nazi Zombies in Black Ops. World At War laid the foundations, Black Ops improved the concept--adding new maps and additional random items to add spice to each session. In our opinion, later COD games over-complicated the Nazi Zombies mode, adding too many different variables. The core concept is strong enough to stand alone--its you and up-to-three buddies against wave after wave of zombies. Youre making a last stand, and--eventually--youll be over-run. Thats it. The mode works perfectly with CODs slick gunplay, and we have to admit a certain sick admiration for the crunchy sound of a perfectly executed headshot.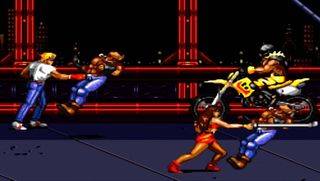 17. Streets of Rage 2
They just dont make brawlers like they used to, but out of all the classics in the genre that includes Final Fight and Double Dragon, Segas Streets of Rage 2 does it best. A great franchise in general, SoR2 has an astoundingly good combination of visuals, unforgettable tunes, and co-op action that is guaranteed* to create lifelong bonds. We love the game so much, we even did a video all about it. It's right here.
*Not guaranteed to create lifelong bonds.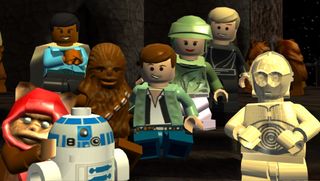 16. Lego Star Wars: The Complete Saga
If you've never sat on a couch and played Lego Star Wars with your child, friend, sibling, or significant other, you're really missing out on the great things in life. Yes, there are a ton of co-op Lego games out there, but the Complete Saga is our favorite. You get to play as just about any Star Wars character you can think of, from Luke Skywalker to Jar Jar Binks (barf). The cute aesthetic, simple gameplay, and adorable, wordless cutscenes are incredibly charming, and they can be enjoyed by gamers both young and old. What more could you ask for, really?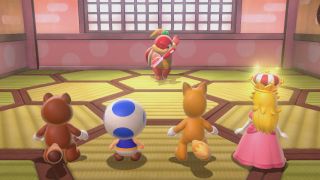 15. Super Mario 3D World
Mario has always been about single-player platforming. One plumber against a giant lizard and a shed-load of pipes. Sure, you could take it in turns to tackle levels, but that's not so much co-op as begrudgingly letting your mate play for a bit. However, 3D Worlds co-op just works. The gameplay is similar to 3D Land, in that it unleashes you on a series of levels with multiple paths through. Only this time you can bring buddies, who pick different characters from the Mario universe and explore each area separately. You pick from the same pool of lives, though, so its a good idea to bring friends who arent going to burn through all your retries at the first sign of a Koopa.
14. Monster Hunter 3 Ultimate
Theres something insanely satisfying about working with your friends to bring down enormous enemies in games. Feats you thought previously impossible become realistic goals when theres a bunch of you working together. You could probably pick any Monster Hunter game to capture this cooperative spirit, but our favourite is MH3 Ultimate on 3DS. It supports local and WiFi play, so you dont necessarily need to be in the same room, and it looks ace in 3D. Plus, it brings back a bunch of features that arent included in MH Tri, like the Free Hunt mode.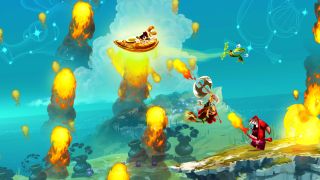 13. Rayman Legends
Organised chaos is the best way to describe Rayman Legends in co-op. While you can use your abilities to help friends through each level, to reach new areas and see crazy new stuff it all usually ends up as a frantic rush to grab more Lums than your chums before the end of the stage. Its all pretty hilarious actually, and will prompt most people to say Oops, sorry, didnt mean to do that honest! about five or six times every level. Because frustrating your friends is half the fun of co-op gaming, right?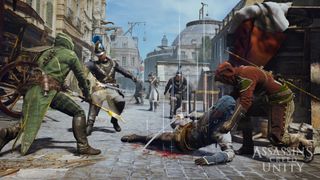 12. Assassin's Creed Unity
Assassins are expert killers. They are masters of evasion, using their skills to hide in plain sight and always working alone. Wait actually, that's not true anymore. In Assassin's Creed Unity, the fate of the mission no longer weighs on your shoulders alone, it's totally up to you and your team to not screw up a hidden-blade knife pounce from a rooftop. Throughout Unity's open world, you can take on co-op missions with up to three other players and attempt to take down the Templar order together. There aren't many things cooler than getting spotted by a guard just before he's murdered by your co-op buddy who's watching your back. Isn't that what friendship is all about?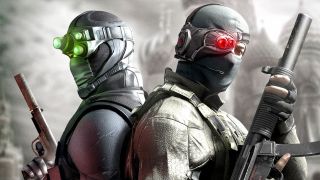 11. Splinter Cell Conviction
Splinter Cells multiplayer has always been groundbreaking, yet strangely underappreciated. The original Spies vs Mercs mode is a stroke of genius, as is the co-op in Conviction that sees you and a friend taking control of spies Archer (an American agent, unrelated to the TV show) and Kestrel (a Russian agent). The actual co-op mode forms a prologue to the single-player story, and the way you combine abilities and tactics to clear levels really shows off the depth of Convictions aggressive stealth system. Its a pleasure to play. However, the icing on the cake occurs at the end of the co-op campaign, where you and your friend are forced to hunt each other to the death. Its a neat twist that finishes off an awesome slice of co-op.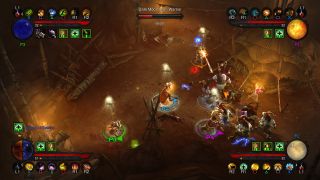 10. Diablo 3
Ok, if youre a PC player, its all about Reaper of Souls. Why? Because its essentially a fixed version of the original Diablo 3. If youre playing on console, you can only pick up Diablo 3 (at the moment), but--luckily--that version is much improved over the PC original. Got it? Good. This dungeon crawler is designed to be played with friends, and to be played multiple times, so theres really no limit to the amount of swag you can hoover up with your pals. The beauty of Diablos co-op is that--despite the combat being simple--you can really mess with load-outs to make each fight more interesting. Certain abilities and items work perfectly with others, and its up to you to tinker with them to create winning combos. Also, squabbling over loot is awesome.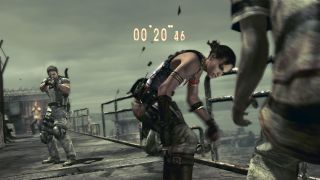 9. Resident Evil 5
No, Resi 5 never matches the majesty of Resi 4. In fact, you often get the feeling that Capcom just rehashed many of the ideas and inserted co-op. In the desert. Thing is, thats no bad thing when youre exploding Ganados skulls with a friend. Sure, youve already argued over who gets to play as Chris, and your friend is feeling kind of weird because you keep looking at his ass (he ended up with Sheva), but that all fades into the background when you pop an enemy head at the last minute to save him from certain death. In fact, youve even stopped bickering about who gets to carry what items in their inventories, even though you really, really want the magnum that your mate is hogging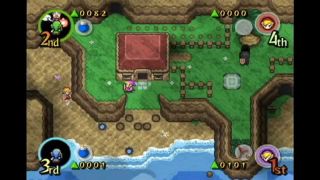 8. The Legend of Zelda: Four Swords Adventures
Sure, to play The Legend of Zelda: Four Swords Adventures you're going to need a Game Boy Advance for each additional player and have the link cables to hook them up to your GameCube (or be lucky enough to snag the limited-time-only 3DS downloadable version). But if you can wrangle all of that together, it's the best way to experience Zelda with more than one person. Essentially, the game has all of the classic puzzle solving gameplay, except there are four Links instead of one. Link comes across the Four Sword, which allows him to separate into clones of himself. Now, you and your friends have quadruple the fighting power and can tackle much more challenging puzzles. Four Swords Adventures is a true co-op challenge that has a perfect mix of teammate trolling and coordinated effort that makes it a blast to play with friends.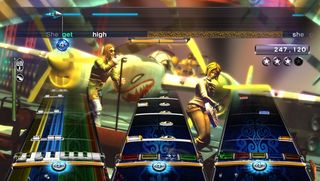 7. Rock Band 3
The mother of all party games, Rock Band 3 harnesses the almighty power of rock to unite four would-be musicians in glorious harmony (or hilarious chaos). Whether youre ridiculously drunk or stone-cold sober, crooning Queen lyrics or attacking the drums on Expert-level Blink 182 songs is always better with friends--and regardless of their skill level, anyone can hop in and rock out. RB3 excels at bringing people together: cheering on your guitarist after a flawless solo just comes naturally, and witnessing your otherwise-quiet friend belt out high-pitched Boston choruses will have you giddily laughing in awe.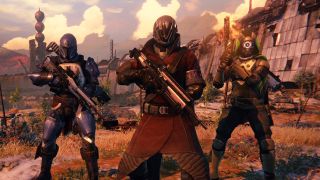 6. Destiny
Bungie's sci-fi epic is built on the ability to join up with other players as much as possible. Part FPS, part MMO, Destiny's outstanding shooting mechanics and tempting loot grinds will keep you and your friends in for the long run. Not only is there a ton of challenging missions, three-man Strikes, and six-man raids to participate in with friends - you'll also find yourself working with random players you encounter in the world. Public Events will literally fall out of the sky, tasking you and anyone nearby to fight off hordes of Hive, Fallen, and Vex enemies for that extra piece of loot.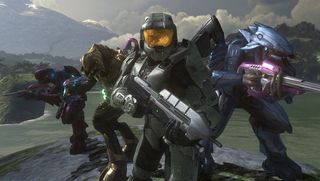 5. Halo 3
What's better than being a genetically engineered super soldier blowing up alien monsters, driving tanks, flying space ships, and jumping chasm gaps in a warthog jeep? Doing all that with a buddy. Hey, did we make this joke before? Halo 3 is an intense single player experience, but when you throw in a second (or third, or fourth) player, bump the difficulty to Legendary, and pop open a few cans of [Insert name of popular beverage here], youve got yourself the formula for a killer game night. Halo does co-op right. The campaign gives you vehicles with multiple seats, difficulty options that are almost impossible to manage on your own, and makes you wish your friend sitting next to you could jump in and help. And then it lets them.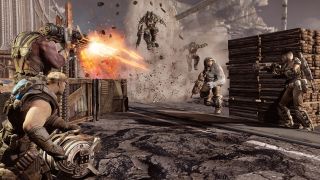 4. Gears of War 3
While the Gears 3 campaign sometimes lacks the cohesion of the first two games, it doesnt want for epic set-pieces and golden opportunities for cooperative butchery. In fact, the campaign is very much designed for co-op play, with many more branching paths and alternative vantage points than previous games. Ok, thats all the technical stuff. Did you know that Gears 3 lets you AND a sick buddy carve up a single locust with your Lancers? Like, at the same time? Yeah, thats exactly as cool as it sounds, and reason enough to play this game with friends. Sure, Gears 2 pulled that trick, but its no less impressive in 3.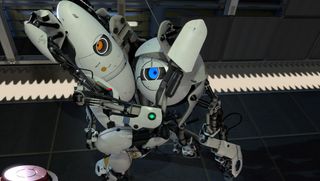 3. Portal 2
Portal 2 is one of the most unique co-op experiences out there. You and your friend play as two goofy robots, Atlas and P-Body, making their way through an assortment of Aperture Sciences test chambers. With two sets of portal guns come more complex puzzles, which require precise timing and cooperation to overcome. This co-op style forces the players to truly cooperate, working to solve separate parts of a puzzle before coming together at the end to finish the section. It's incredibly rewarding, especially when you start tooling about with portals to drop your buddy into a pit of fire, or trap him / her in an infinite loop.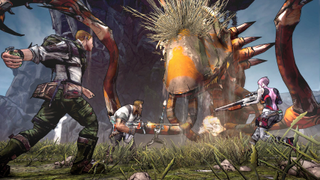 2. Borderlands 2
Few feelings in gaming are sweeter than shooting massive guns and collecting loot with your buddies. Thats exactly what Borderlands 2 brings with its drop in, drop out co-op. For the more casual gaming session, you can just rock up and shoot through some grunts, sharing out their kit for later trade-ins. Hey, maybe you level up a little--whatever. However, you can also kick it up a notch and tackle some of the games mega-bosses by getting properly coordinated with both kit and tactics. Those who do often reap the rewards of mega-rare loot drops and--more importantly--you get to reminisce with real friends about that time you took down Crawmerax The Invincible with only a sliver of health remaining. Good times.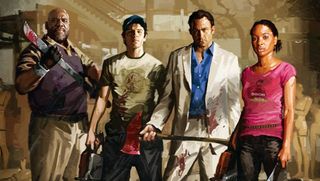 1. Left 4 Dead 2
A majority of shooters add co-op in as an afterthought. Valve's Left 4 Dead is built exclusively for four players to fight side-by-side, trying to survive the zombie apocalypse. Every stage is near-endlessly replayable, and populated with foes designed specifically to force players to play together to the best of their ability. While the first game was strong, including brilliantly designed elements specifically made to enhance the co-op experience, Left 4 Dead 2 really perfects the formula, shining the survival-based gameplay into a nugget of solid gold.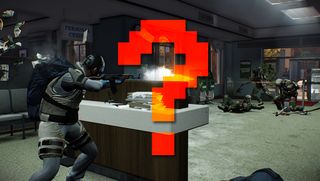 More, more, MORE!
This, obviously, just barely scratches the surface of cooperative gaming. Every year, dozens of new awesome co-op games are released, giving us even more excuses to join up with friends for some light, fun, multiplayer action. What do you think? What games would you put above the rest for the best co-op games?
And if you want to hear about other things so good that we felt rambunctious enough to call them 'The Best' check out The 100 Best Games Of All Time and The 100 Best Weapons Ever.