5. Elder Scrolls 5: Skyrim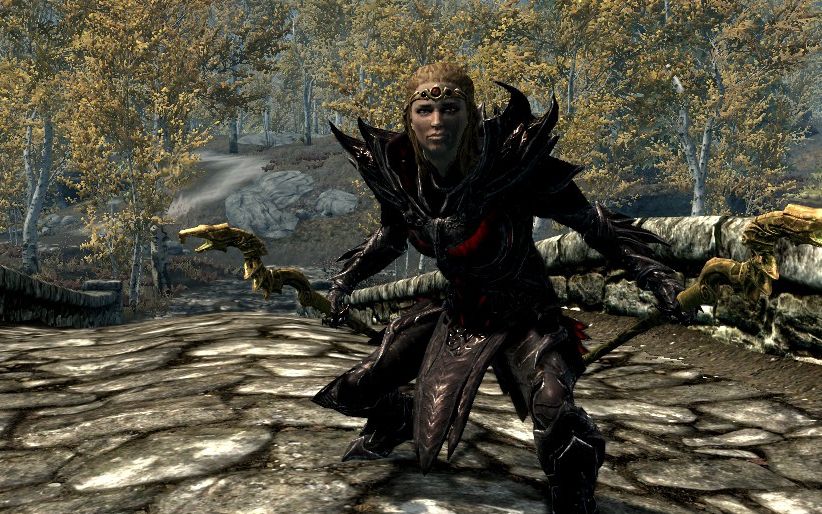 Available on: PS4, Xbox One, PC, Nintendo Switch
Be anyone you want. Do anything you want. Elder Scrolls 5: Skyrim is rammed full of delirious licence to properly live in its world: you can devote yourself to Alchemy and go hunting for a Daedra heart, adventure your way to the top of the Companions, or just wander around Skyrim making a living harvesting wheat and potatoes as a farmhand. Sure, the threat of a dragon razing a nearby village is almost ever-present. But despite the incoming apocalypse, your goals in Skyrim are just that - your own. Nothing forces you to accept quests. While we wait for Elder Scrolls 6 to be released, rest assured that Skyrim boots you out into the open with some looted gear and a whole world at your feet and then it's up to you to find out what kind of dragonborn you want to be.
4. Legend of Zelda: Breath of the Wild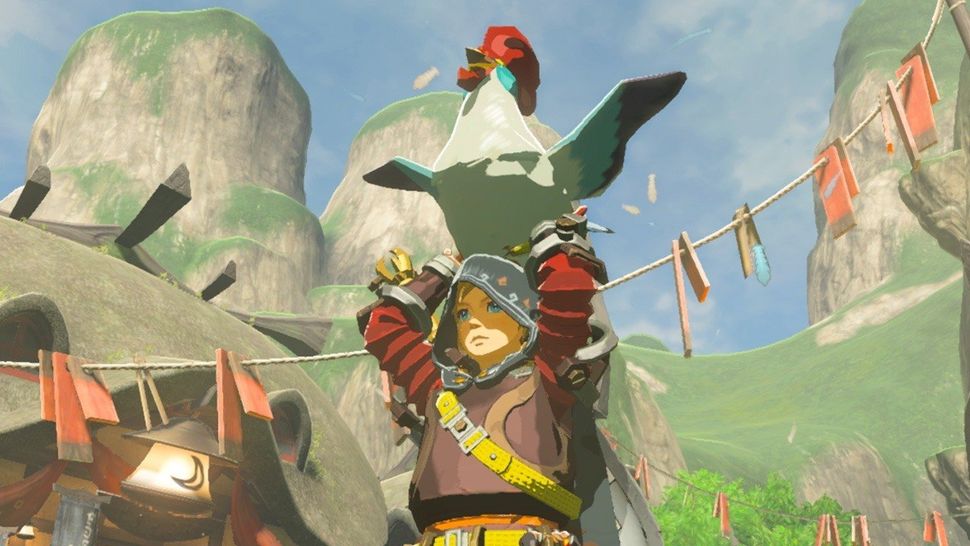 Available on: Nintendo Switch
Link is a blank canvas. A wonderful, quiet blank canvas that you can turn into stealthy Sheikah, a fully-armoured knight, or someone who runs around in their underwear throwing chickens at Moblins. Link's personality is so malleable that you can do whatever you want in Legend of Zelda: Breath of the Wild and it just feels right, as despite the apocalypse that's on the way people have their own business to be getting on with and let you do exactly the same. From spotting the tip of a new tower in the distance to navigating on of the mysterious maze's on the edge of the map, your surroundings are so intriguing that the world practically begs you to get distracted, fitting perfectly into the idea that Link has woken up after decades in slumber and just can't stay still.
3. Fallout: New Vegas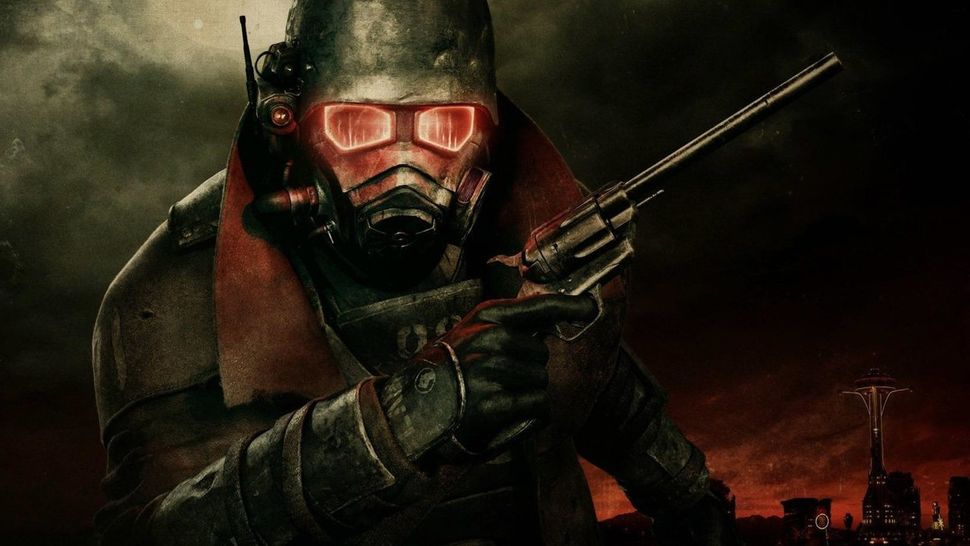 Available on: PlayStation Now, Xbox One (backwards compatible), PC
I really don't blame The Courier for going on their rampage. Someone just shot them in the head, they survived, and now they want answers. But with all of Fallout: New Vegas' land available to explore right from the beginning, that can wait. Not really a surprise considering it's also one of the best open world gamesaround. You might even decide that finding the person who shot you in the head is the last thing you want, your survival instinct telling you that you had probably best stay away. Join one of the many fierce factions, try to become the Savior of the Damned by boosting your good karma, or simply create your own goals. Collect all the teddy bears in the land. Clear Quarry Junction from its, er…pest problem. It's up to you.
2. Mass Effect 2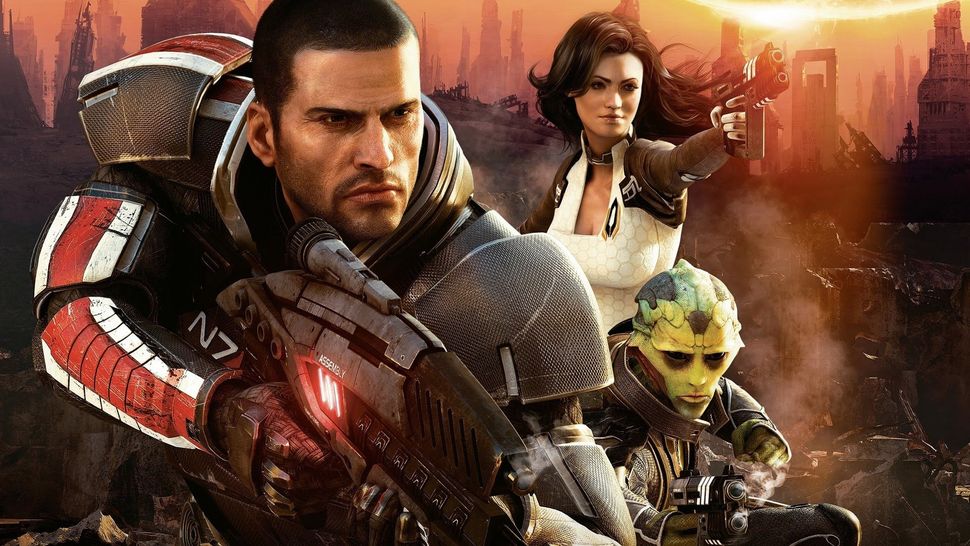 Available on Xbox One (backwards compatibility) and PC
In this sequel, BioWare takes the foundation laid in Mass Effect (Commander Shepherd must navigate space racism and the potential predetermined destruction of the universe alongside a motley crew of aliens) and builds a beautiful shiny space house on top of it. Oh, and it chucks out the goddamn Mako maneuvering. There's a completely redesigned combat system that evokes the duck and cover style of the Gears games - with Shepherd's special skills and your squad's unique abilities, you get dynamic gameplay that feels personalized. The game's comfortable place as the space meat in the middle of the "introducing you to this world" and "destroying this world" sandwich gives the plot some breathing room. Into that breathing room steps the most incredible cast of characters, potentially ever. The romance options actually hurt your feelings, the background stories tug at your heartstrings, the ideological arguments between your friends paralyze you when it comes time to make a choice. Sure, RPGs are good at evoking emotion and forcing you to make game time decisions, but the sheer magnitude of how much Mass Effect 2 makes you care is a rare achievement.
1. The Witcher 3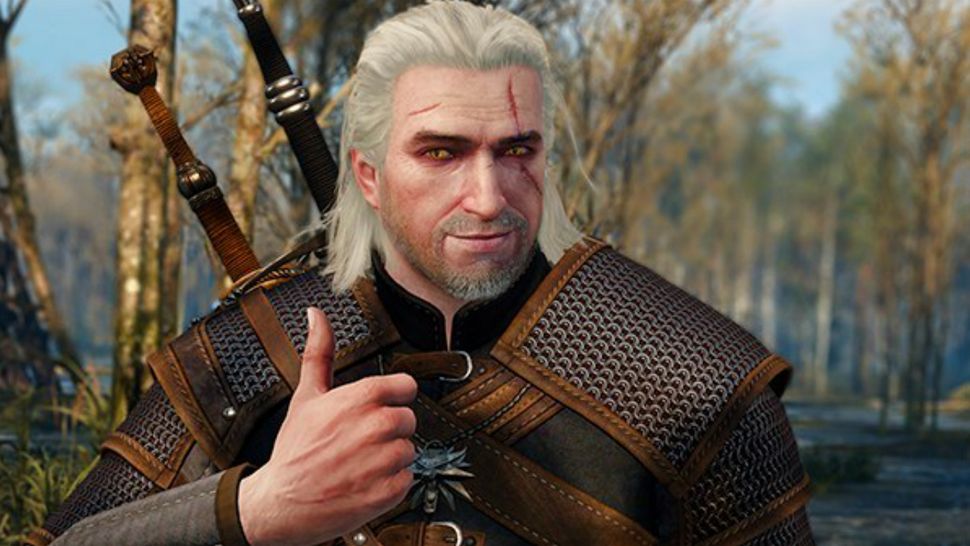 Available on: PS4, Xbox One, PC
There's nothing quite like The Witcher 3, where one moment you can help put the soul of a noonwraith to rest and the next you can head to the Passiflora and engage in some heavy petting (that you paid for). A fantastic mix of tough (but fun) combat, brilliant writing, and truly difficult decisions, The Witcher 3 will sink its hooks into you faster than you can say, "Wind's howling." Geralt of Rivia is both reviled and required by the people of this mythical world, and the tension of being an outsider in an environment that's growing more prejudiced by the minute is palpable. But it's easy to keep busy: spend your time slaying monsters or seeking out rare armor tucked away hard-to reach areas - the choice is yours (but good luck choosing between your paramour options, Triss and Yennefer, as that decision gave me anxiety for 80 hours). And once you're done with the weighty and intense main story line, you can simply download The Blood and Wine and Hearts of Stone DLC for a few dozen more hours of hanging out with Geralt and Roach. Simply put, this is the best damn RPG you can play right now, so toss a coin to your witcher, you've got the time.
Some online stores give us a small cut if you buy something through one of our links. Read our affiliate policy for more info.