It may have only been out in the wild for a couple of weeks but Resident Evil 4 Remake has already received a sizable discount. Capcom's retelling of the beloved 2005 game of the same name has made waves across the industry, and it can now be picked up at a price cheaper than ever before.
Retailer Hit (formerly known as Base.com) has Resident Evil 4 Remake up for sale at the very reasonable asking price of £45.85 on PS5 and £45.85 on Xbox Series X/S. Since the survival horror game only launched on March 24th at an RRP of £59.99 in the UK, this 23% discount (equivalent to a £14 saving) is more than welcome for anyone who didn't bite during its open two weekends. We'd normally see this sort of discount a couple of months in, not a couple of weeks in.
As a result, it's now one of the best cheap PS5 game sales on the market right now. It's also unusual to find the game receiving a discount this early considering it has sold more than three million copies in its first two days of release. After all, this isn't a Marvel's Midnight Suns situation. That game struggled sales-wise and plummeted in price only a few months after launch, hence why this deal is well worth taking advantage of.
Today's best Resident Evil 4 Remake deals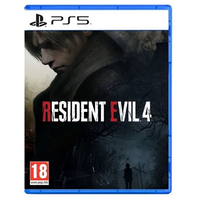 Resident Evil 4 Remake (PS5) | £59.99 £45.85 at Hit
Save £14 - Less than two weeks on the market and the remake of Resident Evil 4 is now 23% off its RRP. This is a great saving on one of 2023's best games so far. It's also never been cheaper on PS5.
US price: $59.88 at Amazon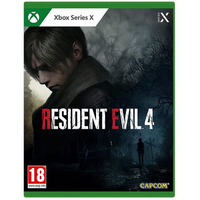 Resident Evil 4 Remake (Xbox) | £59.99 £45.85 at Hit
Save £14 - Xbox fans can also get in on the action with Resident Evil 4 Remake being slashed by over 20% on Xbox Series X and Xbox Series S. This is the cheapest we've ever seen.
US price: $59.99 at Amazon
We were huge fans of the game with our Resident Evil 4 Remake review stating: It's a tightly focused, exciting action game, with some genuinely exhilarating fights to survive - not to mention plenty of great locations, enemies, and set pieces".
Building upon the original with an expanded narrative and overhaul in graphics – utilizing the gorgeous RE Engine to its full extent – you play as US agent Leon Kennedy who must rescue the president's daughter from a mysterious cult. It's great for horror and shooter fans alike. Fans of the recently released The Callisto Protocol or Dead Space remake will equally find Resident Evil 4 Remake aligning with their tastes.
More of today's best Resident Evil deals
An alternative is Resident Evil Village, another fantastic entry into the series. This one follows Ethan Winters as he searches for his kidnapped wife and daughter in snowy village set in Europe. The big difference is that Village is experienced in first-person where as RE4 is played in third-person. Village can be found for £21.65 on PS5 as well as £29.99 on Xbox, and again is worth your time.
Thinking about upgrading for Resident Evil 4 Remake? Here are the latest PS5 restock updates alongside the best PS5 prices and bundles so you can get a next-gen console for less. We've got Xbox covered as well, with all of the latest Xbox Series X restock updates and Xbox Series S prices and bundles from across the web.