With so many great deals making their way to virtual shelves as a result of Presidents' Day 2023, it can be difficult to work out what's actually good value and what's just a discount for the sake of it. Never fear! We've been scouring the web from top to bottom so you know exactly where to put your hard-earned cash. One such deal involves Newegg and an IPASON gaming PC.
Now with a generous $350-plus discount, this IPASON gaming desktop can be purchased for $1,199.00 (opens in new tab) at Newegg. A 22% discount goes a long way here, considering the specs were already pretty impressive for the price: Ryzen7 5700X (8 Core up to 4.6GHz 7nm), Nvidia RTX 3060, 1TB SSD, and 16GB DDR4 RAM. You even get Windows 11, RGB fans, and a free copy of 3DMark 2022 alongside a NordVPN 12-month subscription thrown in.
For comparison, this rig will run the likes of Call of Duty Warzone at 115 FPS in 1080p and at 85 FPS in 1440p. In something like Rainbow Six Siege, that equates to over 200 FPS in both resolutions. The RTX 3060 can absolutely boost up to 4K, but frame rates won't be particularly high. It's a GPU that's designed for high-quality 1440p gaming, and it's very reliable as a mid-range card. This all makes for a great mid-sized rig that will deliver great output in most games. As we have been constantly perusing the best Presidents' Day gaming PC deals for the last week, we can confirm this one offers great value.
Today's best gaming PC deals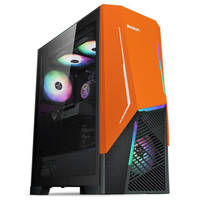 (opens in new tab)
IPASON gaming desktop | $1,549.99 $1,199.00 at Newegg (opens in new tab)
Save $350 - We're big fans of this IPASON rig that has some strong mid-range specs to match its very affordable price of under $1,200. This Presidents' Day deal is only available today, so don't sleep on it! Features: Ryzen7 5700X processor, RTX 3060, 1TB SSD - 16GB DDR4, Windows 11, RGB Fans

More of today's best gaming PC deals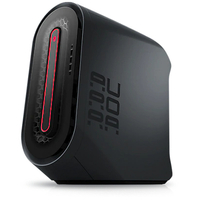 (opens in new tab)
Alienware Aurora Ryzen Edition R14 | $1,299.99 $899.99 at Dell (opens in new tab)
Save $400 - Another great Presidents' Day offer is this Alienware build that is now available for under $900. While its memory and storage might be lacking (something you can remedy), its processor and graphics card make up for it at this price. Features: AMD Ryzen 5 5600X processor, RTX 3050, 8GB RAM, 256GB SSD, Windows 11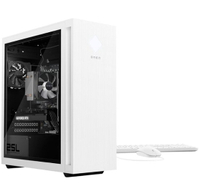 (opens in new tab)
HP OMEN | $1,129.99 $929.99 at Best Buy (opens in new tab)
Save $200 - At well under a grand, this HP model is another decent alternative as an entry to a mid-level gaming rig. The $200 discount is only available as part of Presidents' Day 2023. Features: AMD Ryzen 5 processor, 8GB RAM, RTX 3050, 512GB SSD, Windows 11

---
Want more great Presidents' Day deals? Make sure to check out this MSI gaming laptop with an RTX 3080, which dropped by $300 as part of the holiday sales. We've also gathered together the best Presidents' Day PS5 deals as well as the best Presidents Day TV deals, so you can get the latest tech for less.