2023 is promising to be an incredible year for the best gaming PCs. Not only are 30 series machines now readily available and more affordable than ever, but the 40 series and AMD 7000 series GPUs that are mid-release are going to provide quite the shakeup. SSDs and DDR4 RAM have been exceedingly cheap lately as well, and this is projected to continue into 2023. Although keep in mind that as DDR5 continues to creep its way into the market, it may become the more viable option, if you can afford it.
With 40-series graphics cards releasing at the moment, we're already starting to see retailers offer up the first pre-builds that house these next-gen GPUs. Be warned, though, even if they offer a lot more value over last gen cards, they're definitely not the cheapest option. However, the silver lining is that PCs containing the previously elusive 30 series are now a lot more affordable. Of course, there is the option to assemble the components and build your own gaming PC. While there are definitely benefits to doing this for enthusiasts, we'd say there are a lot of benefits to our fuss-free prebuilt recommendations, particularly if you're looking to get your first gaming PC.
PC gaming presents a lot of learning when you first get into it - more than is needed for console gaming, we'd say. Whether you're looking for the latest and greatest Alienware gaming PC, or you're a seasoned pro looking for a something you can modify later on, one of our picks below will definitely set you on the right track. We'd just recommend that you think about futureproofing if you're about to invest a large sum. For example, try to make sure the gaming PC you go for has one of the best CPUs, and something resembling the best RAM for gaming inside it.
Do keep in mind as you peruse our list below, that each build will be slightly different - we've tried to consider the case, futureproofing capabilities, ease of access, and potential for power in each one. Configurations we've tested may have contained different components than you'll get, so be sure to brush up on the various parts of a gaming PC if you're looking for your first. Without further ado, here are the best gaming PCs on the market in 2023.
The best gaming PCs in 2023
Why you can trust GamesRadar+ Our expert reviewers spend hours testing and comparing products and services so you can choose the best for you. Find out more about how we test.
Our favorite configuration: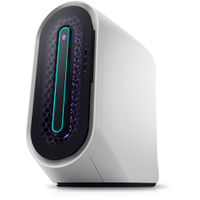 (opens in new tab)
Alienware Aurora R13 | Intel Core i7-12700KF | RTX 3070 at Dell (opens in new tab)
While this model is spec'd out a little more humbly than our review unit, with the 12th gen i7 and RTX 3070 combo, as well as 16GB DDR5 RAM, you've got enough power for decent 4K gaming and exceptional 1440p performance, too. What's more, the system should stay cool as the 120mm AIO is likely to have an easier time with the i7 CPU here.

The Alienware Aurora R13 is the latest in the long-standing line of Dell's gamer-centric machines, it also happens to be the best gaming PC of the lot, too. With support for PCIe 5.0 and DDR5 RAM, combined with the prowess of both the RTX 30-series and RX 6000 line, the R13 is purpose-built for tomorrow's games with no compromises.
In our testing, we found that the Alienware Aurora R13 made short work of our benchmarking tools and the games that we use to stress test higher-end models. Our review unit came powered by the Intel Core i9-12900KF CPU, with 64GB DDR5 RAM, and an RTX 3080, so naturally 4K60 and above was absolutely no problem here.
Perhaps the greatest strength of the Alienware Aurora R13 is in its customization options though, and while it is decidedly difficult to open up and work on the insides yourself, the manufacturer does give you specific hardware options when purchasing. This means that the R13 line can be as affordable, or as premium, as to suit your needs. Almost everything can be swapped out from graphics cards to the amount of available storage, and RAM too.
Something that doesn't change regardless of configuration is the aesthetics of the machine. For the first time since its inception, the Alienware Aurora R13 features a vast overhaul to the visual language, with a transparent panel revealing the impressive lighting and hardware at the helm. Now visible is a small AIO water cooler, complete with a 120mm radiator, as well as your GPU and RAM sticks. It's a touch of transparency that's greatly appreciated in our opinion. The Alienware Aurora R13's main drawback, though, is in how that little water cooler has to work pretty hard to keep those core temperatures down.
Our favorite configuration: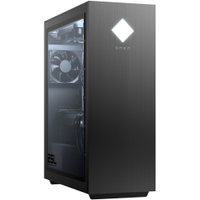 (opens in new tab)
HP Omen 25L | GTX 1660 Super | i5-10400F at Best Buy (opens in new tab)
Priced at $949.99, this HP Omen 25L has everything you need to experience 1080p60 in the latest games without breaking a sweat. As far as budget builds go, you're benefitting from the manufacturer's build quality, and respectable hardware for your money here, too.

The HP Omen 25L line is the most accessible price-wise of the entire Omen division, which currently features support for the latest Intel 12th gen and Ryzen 5000 CPUs. At around the $1,200 mark, and below, you can expect high performance for both 1080p and 1440p all built inside a sleek chassis. What's more, the HP Omen 25L is easy to upgrade making it easy to swap out parts, such as graphics cards and RAM in the near future.
The one negative that has circulated around the HP Omen 25L, and likely implemented as a cost-saving measure, are small issues with airflow due to the chassis' small size. This could be down to the fact that the Omen 25L lacks the same front intake fan of the larger Omen 30L. If you're aiming for modest components here then thermal throttling is unlikely to be a problem, but it's something to keep in mind all the same.
iBUYPOWER is one of the best names in the biz for creating affordable gaming PCs without losing an ounce of quality in terms of components. The iBUYPOWER Element CL Pro deftly handles one of the more difficult challenges in the creation of the best gaming PCs: custom liquid-cooling. Normally reserved for only the priciest machines due to expensive shipping costs, the Element CL Pro offers a gorgeous, custom loop liquid-cooled rig at a reasonable price - you can get this beauty for less than $2K.
The Element CL Pro is a step above the previous Element CL Plus models because it can now support RTX 3070 cards, and the numbers it churns out prove it handles 4K gaming well. It can't quite hit 4K 60fps for Metro Exodus, but it can easily reach that with Red Dead Redemption 2 and Shadow of the Tomb Raider on the highest graphical settings. The rig reaches 60fps across multiple games at lower resolutions (1440p and 1080p). Simply put - it produces excellent and consistently amazing gameplay.
If you're someone who loves to tinker with your PCs, the Element CL Pro offers incredibly easy access for upgrades and maintenance. An all-glass side panel lets you get to the GPU and CPU with ease and refilling the liquid cooling system is a breeze as it's located outside of the system so there's no need to worry about accidental spillage. The iBUYPOWER Element CL Pro is a gorgeous machine that offers excellent performance at a price that won't hurt your wallet.
Our favorite configuration:
(opens in new tab)
Acer Predator Orion 7000 | Intel Core i7-12700K | RTX 3080 (opens in new tab)
While not quite as tanked out as our review unit, this Acer Predator Orion 7000 configuration marries up price and power, with specs that are ready for the future. This machine is utilizing 32GB DDR5 RAM so it will be technologically relevant for years to come. Features: Intel Core i7-12700K, RTX 3080, 32GB RAM, 1TB NVMe SSD + 2TB HDD.

The Acer Predator Orion 7000 is our number one pick for the best gaming PC that you can buy in the UK for its thoughtful design, PCIe 5.0 compatibility, and powerful hardware that's sure to be futureproofed for many years to come. In our testing, we found that there was nothing we could throw at this machine that it couldn't handle, including frame rates in the 100+ FPS range in a whole suite of demanding titles in 4K, and even higher in the likes of 1440p.
This gaming PC has been thoughtfully re-engineered to replace the old plastic panels of the previous model, instead opting for an all-glass and metal finish. Perhaps most important with the Acer Predator Orion 7000 is how its design philosophy mimics that of a traditional home-built PC without any proprietary manufactured pieces inhibiting tinkering, meaning it's easy to upgrade in the future.
The bump up to DDR5 RAM is a sure-fire noticeable one if you're coming from a machine running a similar frequency DDR4. We had dual-channel 4000 MHz kit inside our machine and found the difference to be light and day, made especially snappy by the lightning-fast, though admittedly hot, Intel Core i9-12900K.
Whether you want lengthy gaming sessions or lightning-fast response times in your productivity tasks, the Acer Predator Orion 7000 is easily the most feature-rich, and most capable, gaming PC on the market right now. By minimizing the bloatware, and being far more consumer-friendly than some other gaming PCs you can get your hands on, we can recommend this model to anyone wanting the best of the best in 2022.
Our favorite configuration: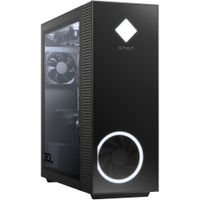 (opens in new tab)
HP Omen 30L | RTX 3070 | AMD Ryzen 7 5800X at Best Buy (opens in new tab)
As far as value for money goes, this setup melds both the surprisingly powerful RTX 3070 with the current-gen Ryzen 7 CPU for a price-to-performance ratio gaming experience that few competitors can rival.

If you're not out to build your own PC (or you've had no luck with the current GPU lottery) but still want a powerhouse desktop for some next-gen gaming, check out HP's Omen 30L line. Custom-built inside a slick Omen chassis, they offer solid hardware with plenty of customization options and the potential for easy future upgrades.
The HP Omen 30L we've reviewed comes with some slick, understated RGB lighting, as well as a 10th-gen Intel processor and RTX 2080 Super GPU. This version costs $1,999 (with a year's warranty included), but pricier models are available with RTX 3000-series cards (though be prepared for all kinds of stock fluctuation given it is the year 2022). The case has two tempered glass panels to showcase your system, with easy access for adjustments and excellent ventilation to prevent overheating.
While the interior isn't the tidiest we've seen amongst the best gaming PCs, the performance speaks for itself. The RTX 2080 Super GPU is still a beast at 1440p and respectable in 4K, too, with its liquid-cooled processor never getting too hot even playing the most demanding titles. HP has proven that it is taking pre-built machines seriously, so the Omen 30L gets a thumbs up from us.
Our favorite configuration: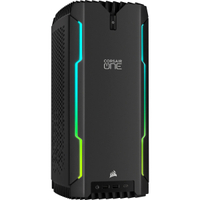 (opens in new tab)
Corsair One i300 | RTX 3080 | i9-12900K at Corsair (opens in new tab)
While this is still one of the pricier Corsair One i300 setups you can get, this configuration boasts all the power you need for exceptional 4K gaming factoring in the premium components and small form factor. What's more, you're benefitting from the latest 12th gen CPU and DDR5 RAM here, too.

While this particular line of prebuilt machines has a reputation for being expensive, we believe the costs associated with the latest Corsair One i300 are justified when analyzing the specs and performance on show here. Our review unit featured the latest 12th gen i9 CPU, an RTX 3080 Ti GPU, 64GB DDR5 RAM, and a 2TB Gen 4 NVMe SSD for $4,999 - as far as the cutting-edge goes, you can't really expect to cram much more into a machine with such a compact form factor.
All that fancy hardware and the brand's signature style of system would be for nothing if the Corsair One i300 didn't have the guts to back it up, of course. Fortunately, our review unit absolutely excelled in both our industry-standard tests and made short work of our go-to games pushed to their absolute limits. Everything inside the unit is absolutely top-shelf, so particular mention goes to that stellar Gen 4 drive which serves as both boot OS and your storage, as we clocked figures of 7,061 MB/s read and 5,145 MB/s write, far more any game demands right now.
Speaking of the games, the Corsair One i300 steamrolls graphically demanding titles when running titles in 4K Ultra, this includes well above 60 FPS in Red Dead Redemption II and Metro Exodus when maxed out, and just shy of 200 FPS in the likes of Shadow of the Tomb Raider and The Divison 2. The only real drawback we experienced in our time with the Corsair One i300 was the thermal performance.
Our favorite configuration: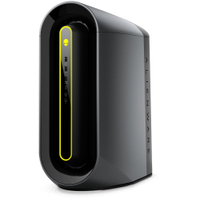 (opens in new tab)
Alienware Aurora Ryzen R10 | RTX 3080 | Ryzen 7 5800 at Amazon (opens in new tab)
We've seen prices on the Alienware Aurora Ryzen R10 come down fairly often, with this configuration at Amazon is fairly reasonable for the RTX 3080 you get inside. For the money, you're getting a capable machine with 1TB of SSD storage and 16GB of DDR4 RAM. As the R10 begins to get older and harder to get your hands on, this might be one of your best bets.

The Alienware Aurora R10 continues to impress as the best Ryzen gaming PC you can get at the moment. This is due to the expanse of options available to you, with the system being available in many different setups at competitive price points. Our test system utilized a Ryzen 7 CPU and an RTX 2070 Super, however, newer iterations are running all the latest Ampere video cards (RTX 30 series).
As for the performance you can expect from the Alienware Aurora R10, we found in our testing that this rig performed at its best when playing titles in both Full HD and 1440p. The mid-tier Turing card delivered frame rates far above 60 FPS in both resolutions in games such as Metro Exodus, Red Dead Redemption II, and Shadow of the Tomb Raider just to name a few.
The main downsides are that it can get somewhat loud, almost as if it is a spaceship engine trying to take off, and accessing the components within isn't an easy task thanks to the placement of the PSU cage. You can definitely do much worse when buying a pre-built PC though, and that Ryzen / Nvidia combo is a brilliant one that offers exquisite performance even in 2022.
Our favorite configuration: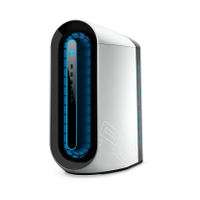 (opens in new tab)
Alienware Aurora R12 | RTX 3080 | Intel Core i9-11900KF at Dell (opens in new tab)
This Alienware Aurora R12 build packs in all you need for a stellar 4K gaming experience in 2022. You're getting not only the company's exceptional build quality but also stellar components and all the memory/storage you could need for a very long time to come.

Alienware's Aurora R12 is leading Alienware into the next generation of gaming; as well as 10th-gen Intel processors and the possibility of liquid-cooled graphics cards, it offers a variety of builds to suit most budgets. If you want to get into PC gaming for the first time or would like to upgrade your existing setup then this is the most cost-effective way to do it.
Ranging from affordable starter rigs to pimped-out super PCs, the Aurora R12 strikes a good balance of choice. Better still, these desktops can be easily opened and upgraded with different parts as and when you see fit. Want more RAM or a larger SSD? No problem. Because the power supply unit swings out on a metal arm, you get more room to fiddle with the PC's insides.
The R12's design is of a similar form for the last few years and is attractive enough - and unique if nothing else. Although it sticks with the distinctive case and scooped-out front of its predecessor, this update enriches that formula with new lighting around the central strip in some cases. It's an addition that turns heads and makes the design feel even more futuristic than it did before.
Our favorite configuration: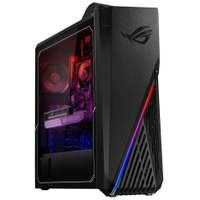 (opens in new tab)
Asus ROG Strix GA15 | Ryzen 7 5800X | RTX 3070 (opens in new tab)
This mid-range ROG Strix GA15 configuration is perfect for anyone wanting 4K gaming at a great price. This model retails for just under $2,000, being one of the better value models from such a high-end boutique brand.

The Asus ROG GA15 is a tremendous machine and one that really harnesses a great power to performance to price balance. It's a great new design from ASUS and is a welcome addition to the pre-built gaming PC market. I use this PC every day so I am a bit biased perhaps, I'd argue, it's a well-placed bias! It's a joy to use as a work PC that seamlessly changes to a monster.
The components of my build, particularly, demonstrate the GA15's successful inhabiting of a place of balance between performance and value. Inside is a 3700X processor, a 2060 Super graphics card (itself probably the best bang for buck GPU in the ray-tracing category), 16GB of RAM, and a 256GB SSD + 2TB HDD combo. It's got a sweet design, plenty of ports, runs quiet, and has some RGB fun too on the front - with ASUS making so many great gaming laptops right now, it's no wonder they've come out with an excellent new desktop range.
Just for clarity and to reassure you if you're following links, you might see this machine listed as a G15DH or G15 - do not worry, it's the same one as the GA15. Your options of specs might also slightly differ depending on your location: the above list is taken straight from ASUS itself in terms of what the machine can house, but I have seen some slightly different builds - including the odd Intel CPU build - crop up at some retailers.
Regardless, this is still a PC build that is extremely easy to recommend and each variant will have that ASUS stamp of quality and pedigree within that you can have confidence in. What's more, with the 30-series graphics cards now being firmly here (we know), this PC can offer a more budget-perspective and level, often being one of the best gaming PCs for under $1,000.
Our favorite configuration: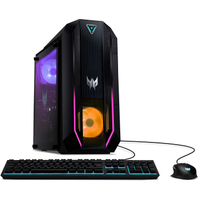 (opens in new tab)
Acer Predator Orion 3000 | RTX 3070 | i7-11700F at Amazon (opens in new tab)
In terms of stellar value for money, this Acer Predator Orion 3000 configuration packs in enough horsepower for both 1440p and 4K without too much of a struggle. For the asking price, you're getting a stellar build that's ready for today's games, while also being fast enough for tomorrow's titles, too.

The Acer Predator Orion 3000 is our number one pick for the best gaming PC that you can buy at the moment and it comes down to one important factor - the value for money. Our review unit featured the powerful a 10th gen i7 CPU RTX 3070 GPU, and 16GB RAM, which retails for $1,500 / £1,500.
Our testing found that these specs made the Orion 3000 a true powerhouse for both 1440p and 4K gaming, with impressive figures in our suite of benchmark games and software, such as Metro Exodus, Shadow of the Tomb Raider, and The Division 2, where all titles easily smashed 1080p and 1440p at well above 100FPS and managing that more-than-playable numbers in 2160p, too, with many titles averaging 4K60 or above. We've found though that this configuration was far more comfortable in QHD at higher frame rates than when you doubled the resolution, you may need to be crafty with those settings sliders to keep things rock solid when in Ultra HD.
There's only really one aspect at where the cost-saving measures come into the fold for the Acer Predator Orion 3000, and that's in the onboard SSD's sequential performance. Our review unit was running a PCIe 3.0, with our test figures reporting 2,477 MB/s read and 1,812 MB/s write, which is fairly average especially compared to what's possible with the best SSDs around right now.
Our favorite configuration: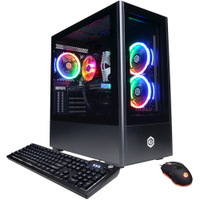 (opens in new tab)
CyberPowerPC Gamer Xtreme | RTX 3060 Ti | Intel Core i7-12700F at Best Buy (opens in new tab)
As far as value for money goes, we think that this CyberPowerPC Gamer Xtreme setup is going to be right for most people. This is because of the modest asking price and respectable hardware inside that means 1440p and entry-level 4K should be no problem at all here.

The Cyberpower Gamer Xtreme is a great PC to rock the current generation of games and do it all as one of the best gaming PCs under $1,000, too. Even beyond that and branching into the increasingly large world of VR, this machine will get you there on a shoestring: it's VR-ready right out of the box (just) and will be easy to upgrade when newer, more fancy headsets become more available.
The Xtreme is also great for anyone looking for a PC to match the capabilities of consoles, and something that will complement a PS4/Xbox One or PS5/XSX setup. And the Gamer Xtreme is also modular and upgradeable enough to allow you to quickly adapt when specs for when you need to allow for solid upgradeability and future proof-ness. Again, all without breaking the bank.
Best gaming PCs - frequently asked questions
Is it worth buying a PC for gaming?
Despite the fact that a gaming PC will cost you substantially more than the likes of an Xbox Series X and PS5, at least in the majority of cases, we think that the initial investment is justified by the expanse of what the platform offers over consoles. For example, PCs can be futureproofed a lot easier, since you can change out components if and when you need to. You have way more control over what your gaming hardware can do and how it can run games, you also have far more options regarding backwards compatibility, for far more expansive digital libraries. Perhaps the biggest advantage of a gaming PC is that it can used in a myriad more ways than a typical games console can for work, media production, coding, home server, etc.
Which PC brands are best for gaming?
While there are many gaming PC brands that certainly deserve your attention, we typically view the prebuilt market in two distinct categories - boutique built (ABS, Skytech, iBuyPower, etc.) and manufacturer made (Alienware, HP, Corsair, etc.). If you want something sleek that benefits from a manufacturer's guarantee and extended warranty then the latter is going to be preferable for you, however, should you want minimal bloatware and consumer-level components inside (instead of proprietary parts) then the former is the way to go.
Is it cheaper to build or buy a gaming PC?
A couple of years ago this question would have been far more straightforward to answer, as, before the pandemic hit, it was always cheaper to build with individual components than opt for a prebuilt. In 2022, however, even with the graphics card shortage coming to an end, graphics card prices haven't quite returned to normal just yet, so you're still paying more to assemble a full system piece-by-piece. It may be cheaper in certain instances to build with each part, though, depending on which GPU you intend to slot into your system, going for a prebuilt rig could save you in the long run.
How we test gaming PCs
While we've outlined how we test gaming PCs in our full hardware policy, it's worth giving the rundown here, too. We treat each gaming PC both as the sum of its parts and the unit together. This means that we're analyzing specific components, such as the speed of the processor, the prowess of the graphics card, the effectiveness of the RAM, and the sequential performance of the storage drives.
Any gaming PC that we have in for the review period generally replaces that of our daily driver unit, meaning that we test them thoroughly, sure, but also use them as PC gamers ourselves. This means that benchmarking is conducted as are regular play sessions, meaning you get a thorough, but also a faithful write-up of models we've had personal experience with.
---
Make the most of the best gaming PCs with the best gaming keyboards, best gaming mouse, and best gaming monitors.
And for audio upgrades, check out the best computer speakers and best gaming headsets going.