If you were looking for Hogwarts Legacy pets then, while you can't have a constant companion, there are animals you can look after. You'll have to play for a few hours but after completing specific quests, centered around magical beast lessons and the Room of Requirement, you'll learn how to interact with and rescue wild beasts from poachers. Once that's done you'll be able to catch animals and keep them as pets in a special area.

The magical beast lessons see you end up with your own Vivarium, a special space inside the Hogwarts Legacy Room of Requirement, which also needs you to complete a mission to unlock it. With both ticked off you'll be able to rescue, feed and play with creatures in Hogwarts Legacy to your heart's content. Just remember, you won't be able to have them walk around the world with you, this is more like a magical petting zoo.
Are there pets in Hogwarts Legacy?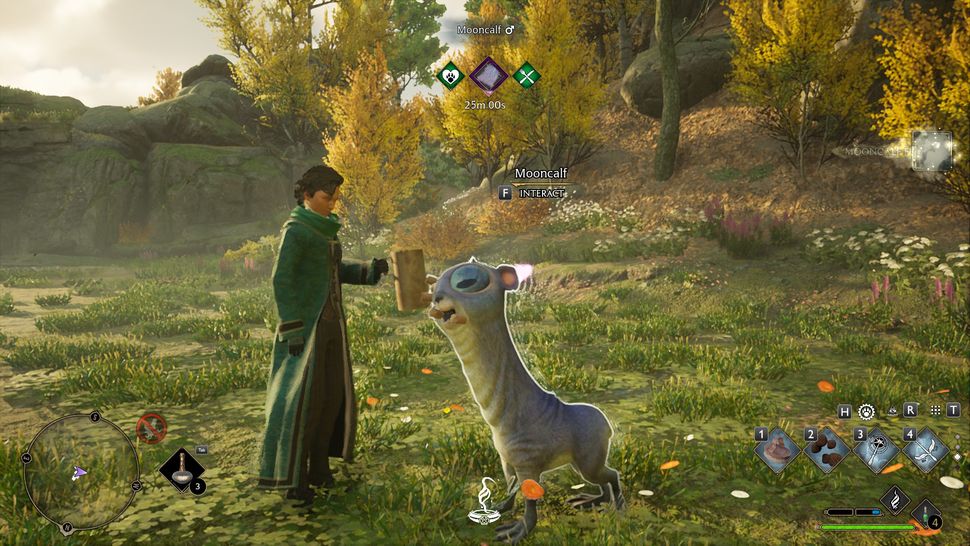 You don't get an actual pet in Hogwarts Legacy, but you do unlock the ability to catch and raise creatures in a farm like environment. There's a set of mission where you set out to protect animals from poachers that ultimately gifts you the ability to catch them and release them in special environment. From puffskeins to kneazles, thestrals to unicorns, you will be able to care for them in the Room of Requirement's Vivarium and even breed them to raise cute babies if you so wish.
How do I catch beasts in Hogwarts Legacy?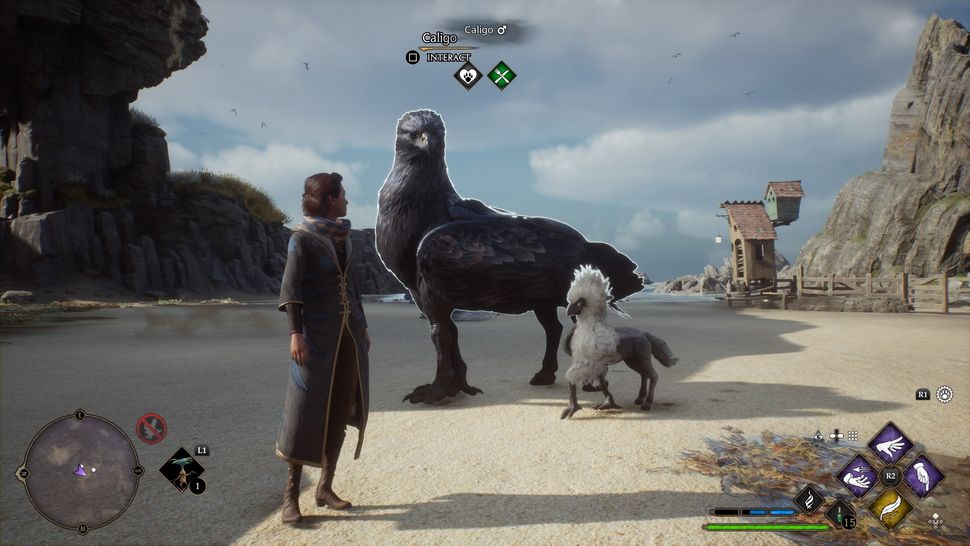 After attending your first Beasts class, where you will meet Hufflepuff student Poppy Sweeting, you will learn to care for creatures . She will introduce you to her puffskein, Gerald, and you will now have access to the creature brush and beast feed in your spell inventory.
You can't just rush out anywhere in the game to feed and brush wild animals though. You will need to complete house elf Deek's side quest entitled The Elf, The Nab-Sack, and The Loom in order to learn how to use a nab-sack to safely catch endangered animals. This quest will only become available once you complete certain main quest objectives and acquire the Room of Requirement and Beasts Class.
How do I ride a hippogriff in Hogwarts Legacy?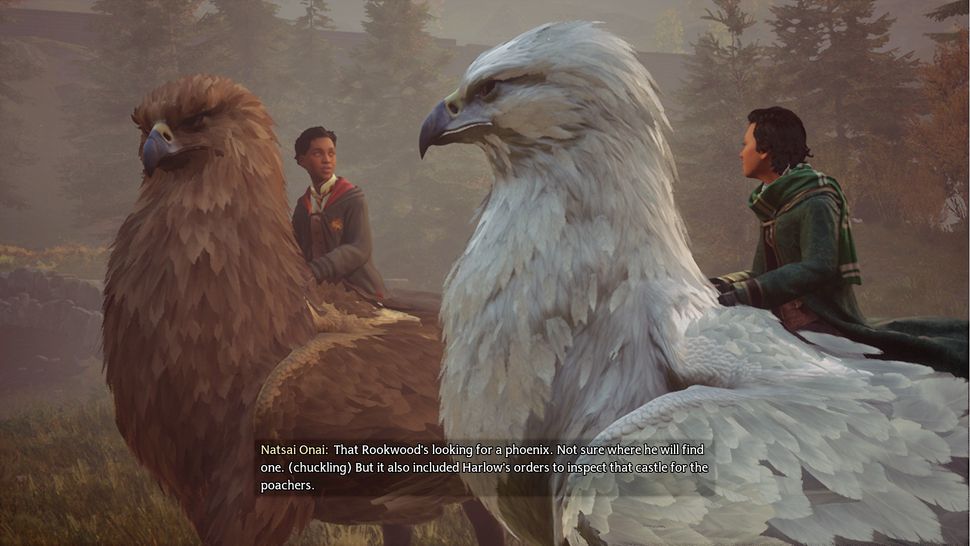 You will get to ride a hippogriff after playing a fair way through both Poppy and Natsai's storylines. Highwing, the hippogriff that Poppy introduces you to after Beasts, comes to rescue you and Natty from a castle crawling with Theophilus Harlow's crones. After you soar away on her back, a short cutscene will play out to round out the mission, and you will have unlocked Highwing as a flying mount.
You can now return to the Room of Requirement, where you will find a special new room for your larger creatures to roam freely. You can visit them anytime to feed and brush them, and you will be able to summon Highwing when you want to ride or fly around the world as an alternative to your Hogwarts Legacy broomstick. She's much cuddlier, after all.
The release of Hogwarts Legacy has been the subject of criticism and debate due to J.K. Rowling's public stance on gender identity, which continues to challenge the inclusivity at the heart of the Harry Potter community. Here is our explainer on the Hogwarts Legacy controversy.