Love Island 2023 final: watch online
The Love Island final 2023 will air live on ITV2 and ITVX from 9pm GMT tonight, and anyone can win! The four remaining couples vying for the £50,000 first prize are Kai and Samam, Tom and Samie, Ron and Lana, and Tanya and Shaq. Read on as we show you how to watch the Winter Love Island final 2023 for free ITVX. Away from the UK? Use ExpressVPN to watch ITVX free stream from anywhere. Or, check out the best TV and streaming options below.
Swipe to scroll horizontally
Love Island final 2023: preview
After eight weeks of brutal dumpings, head-turning bombshells and extra outfits, the final night of Winter Love Island 2023 UK is upon us. With Maya Jama about to sweep in, it's time to look at the runners a riders...
Kai Fagan and Sanam Harrinanan (4/11) are hot favourites to share the £50,000 first prize. The pair seem to have real chemistry, which is something of a reality TV dating shows.
Tom Clare and Samie Elishi (7/2) are second favourites while Ron and Lana (7/1) are distant third favourites. Ron's controversial behaviour in Casa Amor may account for that.
Winter Love Island 2023 OGs Tanya Manhenga and Shaq Muhammad (50/1) are heavy outsiders and effectively out of the running. Then again, this is a public vote, so victory could still be theirs.
In a savage twist, fifth couple Will Young and Jessie Wynter were eliminated in a public vote just hours before the Love Island final 2023.
In previous years, the winning couple were presented with a 'share or steal' dilemma but this seems to have been dropped. Perhaps because the winners are guaranteed juicy modelling contracts and TV appearances.
Desperate to see the Love Island finale live stream? Don't forget that UK fans travelling away from home can watch the Love Island final 2023 FREE on ITVX via a VPN.
How to watch Love Island final 2023 in the UK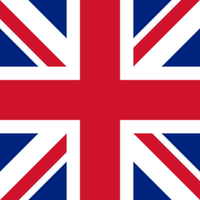 ITV2 / ITVX
Free-to-air channel ITV2 is home to the Love Island 2023. The final airs at 9pm GMT tonight, March 13.
You can also catch up on all 57 episodes via streaming service ITVX – it's free to UK viewers with a TV licence.
Travelling outside of the UK? Use a VPN to access ITVX from anywhere. We rate ExpressVPN the best overall. It's effortlessly simple to use, so you really can't go wrong.
How to watch Love Island 2023 final from outside the UK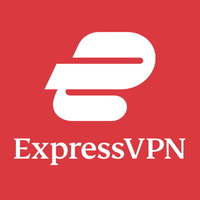 ExpressVPN | Try 100% risk free for 30 days
If you're travelling outside from the UK when the Love Island final 2023 airs, you will need a VPN to unblock ITVX. We've tried plenty but ExpressVPN is the best overall. Why not try it for 30 days and get your money back if you're not happy.
How to use a VPN for Love Island final 2023
There are three simple steps to follow:
1: Get a VPN installed. There are plenty of options, but we'd point you in the direction of ExpressVPN. There's even an offer on right now where you can get an additional three months FREE on a 12-month package and save 49%. Happily, ExpressVPN is also compatible with pretty much every device you can think of too.
2: Connect to an appropriate server. Select a server located back in your home country and you'll be in and away. And if there's any sniff of an issue, Express's handy 24/7 live chat customer support can come to your rescue.
3: Head over to the service you want. Here you can shop as normal and once you set your location, visit the service you're interested in and sign up as normal or log in, and start watching. And if you don't get along with it, you can always cancel without issue within 30 days and get a full refund. Easy!
How to watch Love Island 2023 online in the US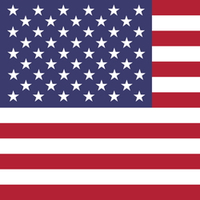 Hulu
Fans based in the US can watch Love Island 2023 on Hulu – but new episodes air two weeks after they air in the UK on ITVX. So you don't be able to watch the Love Island final just yet.
Hulu costs from $7.99 per month after a 30-day free trial.
Or get Hulu, Disney Plus (with ads) and ESPN Plus as part of the great-value Disney Plus bundle for only $13.99 per month.
Alongside Hulu Originals like The Dropout, you'll be able to stream the Marvel and Star Wars canon in full, as well as live sports action from UFC to soccer and golf.
Don't forget: Fans in the UK can watch all episodes – including tonight's final – free on ITVX. Use a good streaming VPN to unblock ITVX when travelling outside the UK.
Watch Love Island 2023 in Australia & NZ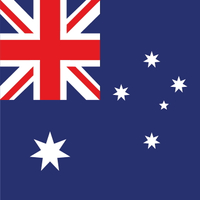 9Now
Fans in Australia can stream new episodes of Love Island 2023 (Season 9) on 9Now, which is completely free to use. Episodes drop at 6pm AEDT daily on 9Now.
To tune into the Winter Love Island final 2023, all you need to do is register with your email address and provide your local, Australian ZIP code.
9Now is 100% free – but only available in Australia. You'll need to get yourself a good VPN when away from home.
Over in New Zealand? You can watch free on Neon.
Can I watch Love Island final 2023 in Canada?
It's bad news for Love Island fans in Canada: Season 9 has yet to find a home. However, don't forget that UK and Aussie nationals visiting Canada can use a VPN to watch for the Love Island final free, via their home streaming services (ITVX in the UK; 9Now in Australia).
Love Island UK contestants 2023
Tanya Manhenga - 22, biomedical student
Kai Fagan - 24, Science and PE teacher
Lana Jenkins - 25, make-up artist
Ron Hall - 25, financial advisor
Anna-May Robey - 20, payroll admin ELIMINATED
Will Young - 23, farmer ELIMINATED
Tanyel Revan - 26, hair stylist ELIMINATED
Shaq Muhammad - 24, airport security officer
Olivia Hawkins - 27, ring girl and actress
Haris Namani - 21, TV salesman ELIMINATED
Zara Deniz Lackenby-Brown – 25, model and property developer ELIMINATED
David Salako - 24, money advisor ELIMINATED
Jessie Wynter – 26, personal trainer ELIMINATED
Aaron Waters – 25, model and content creator ELIMINATED
Spencer Wilks – 24, e-commerce business owner ELIMINATED
Ellie Spence – 25, business executive ELIMINATED
Samie Elishi – 22, senior estate agent coordinator
Jordan Odofin - 28, HR advisor ELIMINATED
Casey O'Gorman – 26, recruitment consultant ELIMINATED
Claudia Fogarty – 28, fashion boutique owner ELIMINATED
Layla Al-Momani - 28, brand managing director ELIMINATED
Sammy James - 27, beauty buyer ELIMINATED
Cynthia Otseh-Taiwo - 25, receptionist and baker ELIMINATED
Sanam Harrinanan - 24, social worker
Lydia Kyriakou - 22, customer assistant ELIMINATED
Lynda Flix - 22, singer and healthcare assistant ELIMINATED
Kain Reed - 21, energy consultant ELIMINATED
Ryan Weekley - 22, steel erector ELIMINATED
Frankie Davey - 22, boxer ELIMINATED
Maxwell Samuda - 23, finance student ELIMINATED
Bayley Mummery - 25, operations manager ELIMINATED
Martin Akinola - 27, senior software engineer ELIMINATED
Rosie Seabrook – 24, recruitment advisor ELIMINATED
Keanan Brand – 24, professional rugby player ELIMINATED
Love Island final 2023: Everything that's happened so far
😱FIRST LOOK😱You know something's about to go down when you hear "Can all Islanders gather around the firepit immediately..." #LoveIsland #ad pic.twitter.com/AsjcE4VRG5March 7, 2023
Love Island UK Season 9 Episode 56 (March 12, 2023)
Finally, the Meet the Parents episode. Sure enough, hyperactive farmer Will Young slapped his brother and father on the bum. Sanam teared up when telling Kai how much her late father would have enjoyed meeting him. And Ron admitted to his dad that there's no way he's moving to Manchester to be with Lana... which bodes well for their relationship on the outside. But then it was time for the final public vote. Jessie and Will were dumped, leaving just four couples to fight it out on final day! Tonight: the Love Island final 2023 airs live from South Africa at 9pm GMT on ITV2 and ITVX.
Love Island UK Season 9 Episode 55 (March 11, 2023)
Unseen Bits: A weekly selection of unseen highlights from week five.
Love Island UK Season 9 Episode 54 (March 10, 2023)
Love Island's epic dates continue, but where will Kai and Sanam and Will and Jessie be whisked off to for their final dates?
Love Island UK Season 9 Episode 53 (March 9, 2023)
Romance was in the air as Tom drove and Samie to a mountainside restaurant in a classic red Ferrari. Meanwhile, Tanya and Shaq made it official when Shaq asked Tanya to be his girlfriend. Ron and Lana who are now 3-1 outsiders for the £50,000 first prize according to Ladbrokes, enjoyed a table for two in a glistening pool of water. Who will win the Winter Edition of Love Island 2023? There are just four episodes to go!
Love Island UK Season 9 Episode 52 (March 8, 2023)
The Baby Challenge saw the couples forced to put romance on the backburner as they were tasked with looking after robotic babies. Ron wasn't impressed with Lana's motherhood skills, though. He told her: "When girls are good with kids, it's really attractive… and you've not done that. I'll be completely honest, you haven't done that [been good] with our baby." What a charmer. Still, it's the start of the romantic dates tonights, and it looks like there's going to be a lot of misty eyes in the villa...
Love Island UK Season 9 Episode 51 (March 7, 2023)
Last night, viewers in the UK were given just 15 minutes to vote for their favourite couple. The couple with the fewest votes would be going home! The three couples with the fewest votes were Jessie and Will, Tanya and Shaq and Rosie and Casey. After some tense moments, it was announced that Rosie and Casey would be packing their bags and leaving the villa. The reaction on Twitter was harsh but fair: "I give it 3 weeks on the outside," said one viewer. Note that Tom and Samie were not in the bottom three – and that's despite Tom's fallout with Ron. So, it's starting to look like Tom and Samie are in pole position for the £50,000 first prize. That said, there are five couples left, so expect another public vote towards the end of the week.
Love Island UK Season 9 Episode 50 (March 6, 2023)
The drama between Ron and Samie rumbled on, with the former accused of game-playing. A furious Ron told Samie: "I'm not going to lie, I'm quite livid, I'm just not going to have it… I'm not having a whole gaff think that after one challenge I'm playing a game." Samie fired back, telling Ron that she couldn't possibly "influence nine other people's opinion". With more of more viewers suspecting that Ron is indeed playing a game, fans were asked to vote to save their favourite couple. The results of the shock vote will be revealed in the next episode...
Love Island UK Season 9 Episode 49 (March 5, 2023)
Tensions rose in the villa after the Couple of Sorts challenge. Ron and Casey clashed after Ron suggested the Casey and Rosie's relationship was one-sided. A fuming Casey said: "Rosie's told me that you've basically said to Rosie that I prioritise my time in here with the boys and not her." Later in the episode, Tom had his say on Rana, telling Will: "The sexual chemistry...I just can't imagine them having sex, I don't know why. I just see them sat on the bean bags or sat up here. I never see them kissing." Hmmm – seems that Tom thinks they're faking it. But the comments were quickly slammed by viewers, who called Tom "creepy", "boring" and "bullying". Despite all that, Samie and Tom remain joint favourites to win the Love Island final on March 13. It's between them and Will and Jessie, according to the bookmakers.
Love Island UK Season 9 Episode 48 (March 4, 2023)
Unseen Bits: A weekly selection of unseen highlights from week seven.
Love Island UK Season 9 Episode 47 (March 3, 2023)
The Islanders took part in the A Couple of Sorts challenge, hosted by Kai and Sanam. The public have been voting in various categories, but what will they make of the results? When asked to pick the top three most "game-playing" couples Ron and Tanya refuse to answer. Very sensible. But Will names Tanya and Shaq, which
probably wasn't the smartest move. And it's not long before Jessie is pulling Will for a chat...
Love Island UK Season 9 Episode 46 (March 2, 2023)
Dumped Olivia and Maxwell had some news to break and the Islanders: they were being charged with dumping a second couple! After much consideration, "loyal" Liv convinced Maxwell that her BFF (Best Frenemy Forever) Claudia should be booted out. Olivia said it had been a difficult choice, saying: "Do you keep a couple in that could potentially rebuild a flame? Do you keep a boy and a girl that haven't had enough time in here?" Eventually, Liv announced that Claudia and rugby-player Keanan were dunzo, before mouthing the word "sorry." Claudia mouthed back: "Really." After both couples had vacated, it was time for some Sports Day fun.
Love Island UK Season 9 Episode 45 (March 1, 2023)
Jessie found out which Islanders think she's 'not genuine' before they all headed off to the Beach Club, which was awkward. Meanwhile, Maya Jama made her return to the show and wasted no time in stunning the Islanders with a surprise announcement. Revealing the results of a public vote, Maya Jama gave Olivia and Maxwell their marching orders. So long, goodbye, and bon voyage. But of course, this is Love Island, and there was a sting in the tale..
Love Island UK Season 9 Episode 44 (Feb 28, 2023)
The fallout from Snog, Marry, Pie continued... thanks to Jessie. For reasons unknown she decided to pull Casey and stick her oar into drama, causing Casey to lose his temper and question her motives. This put Will in an awkward spot. Later, things heated up for Tom Clare and Samie Elishi when the pair scored a steam night in the Hideaway. A dumbfounded Tom proclaimed Samie to be "stunnin'", which sounds like a great compliment until you remember that he also described a pancake as "stunnin'". In fact, almost everything in Tom's world is "absolutely stunnin'". Tonight, the Islanders are in for a surprise – a shock elimination is about to go down. Multiple casualties, apparently. Don't miss this one.
Love Island UK Season 9 Episode 43 (Feb 27, 2023)
The Snog, Marry, Pie game caused simmering tensions to surface between Casey and Claudia. Casey chose to snog new bombshell Rosie and marry Claudia, which left her furious. She later took her revenge saying: "So I decided to pie this boy because you can't have your cake and eat it and I will be no one's option." Casey protested that he had been "honest and upfront", which rang as hollow as his heart. "Let's just leave it," seethed Claudia at the end of the episode. Fat chance of that happening. Tonight, it seems like the Casey-Claudia drama is due to spill over into Jessie and Will's relationship. Bring it on.
Love Island UK Season 9 Episode 42 (Feb 26, 2023)
Fallout from Friday's dramatic recoupling came thick and fast. Claudia was upset by Casey's disloyal behaviour, questioning why his head would turn the moment "a pretty girl" shows up in the villa. Fair question. Meanwhile, Rana went official. Lara revealed she was "falling for" Ron. Towards the end of the episode, Ron said the couple was "stronger than ever" and that he wanted Lana to be his "missus". Lana quickly agreed and the Islanders chanted "Someone's a girlfriend! Someone's a girlfriend!". Tanya said Ron has gone "from a boy to a man". Is Rana now favourite for the title? In tonight's episode, the Snog, Marry, Pie game returns.
Love Island UK Season 9 Episode 41 (Feb 25, 2023)
Unseen Bits: A weekly selection of unseen highlights from week five.
Love Island UK Season 9 Episode 36 (Feb 24, 2023)
The two new bombshells wasted no time in getting to know the Islanders and setting up dates. There was an instant connection between recruitment advisor Rosie Seabrook, who coupled up with Casey - a move that left Claudia in tears. Casey claimed it would be "silly not to get to know her" in a "really respectful way" despite "caring" for Claudia. Elsewhere, Martin said his goodbyes... and promptly tried his luck with multi-millionaire Love Island host Maya Jama.
Love Island UK Season 9 Episode 35 (Feb 23, 2023)
Part two of Movie started with Liv Actually, which showed Olivia slagging off several of her fellow Islanders including Claudia, who was sat with her arm around Liv. Awkward. Then Ron was shown telling Kai that Liv 'couldn't get Tom' and had to settle elsewhere. That went down like a cold up of sick. More movies left Tanya and Shaq on the rocks, too. Martin cackling loudly at Tanya crying didn't help matters. Later, Tanya admitted to Shaq that she was getting close to throwing in the towel. Is it the end for the former frontrunners? At the very end of the episode, Love Island producers teased two new bombshells: Rosie Seabrook, who already has her eye on Tom, and Keanan Brand, a 24-year-old professional rugby player.
Love Island UK Season 9 Episode 34 (Feb 22, 2023)
The first Movie Night proved to be explosive as the Islander grabbed the popcorn and watched clips from Casa Amor. The shady antics included Tanya cracking on with Martin (poor Martin) and and Casey cosying up to Cynthia. To make matters worse, Casey told Claudia that he did not ask Cynthia to share his bed – another lie that will no doubt come back to haunt him. Still, it seems that movie night is far from over. The next episode is said to feature the really juicy stuff, including Olivia slating the other Islanders and Jessie making out with Layla five seconds after meeting her, despite previously declaring his undying love for Jessie. But does Jessie really believe in her Love Island showmance? Or does she have one eye on the £50,000 prize pot? We're about to find out...
Love Island UK Season 9 Episode 33 (Feb 21, 2023)
After much soul searching, Tanya decided that there was no spark between her and her Casa Amor buddy, Martin. After a sneaky midnight kiss with Shaq, the OG couple were back on and back in business. Martin was none too happy with Tanya's muggy behaviour and adopted a sour demeanor. Meanwhile, biology teacher Kai and social worker Sanam went on their first date – a kayaking trip. The pair seemed to hit it off right away, with Kai declaring that he just 'knew' that he had found his match (cut to Olivia giving the pair some serious side-eye). Later, the Islanders enjoyed a private performance by DJ Jax Jones. The music prompted tedious, chronically arrhythmic farmer Will Young to once again perform his bizarre 'spanking dance'. Cringe. At the very end of the episode, it looked as though the fun had come to an abrupt halt when Martin was heard to call Tanya a "liar". Naturally the insult set Shaq off. Will he let it go? Or will he and Martin come to blows? Tune in tomorrow to find out.
Love Island UK Season 9 Episode 32 (Feb 20, 2023)
In a bid to repair his relationship after cheating on Jessie in Casa Amor, Farmer Will roped in the Islanders to help him pull off a sweet stunt/grovelling apology. Each Islander read out something that Will loves about Jessie (her beauty, they way she opened his heart, the way she waves at him, how she pretends to like his coffees, how kind and pure she is, etc etc). To cap it off, Will then professed his undying love for Jessie and the pair kissed on the balcony. Meanwhile, Olivia is till seeking answers from Kai. Even though the pair have found new partners, it seems that Olivia wants to know why Kai said she was "fake".
Love Island UK Season 9 Episode 31 (Feb 19, 2023)
Unseen Bits: A weekly selection of unseen highlights from week four.
Love Island UK Season 9 Episode 30 (Feb 17, 2023)
After that recoupling ceremony, there aren't many islanders who aren't annoyed with someone. Tanya brought back Martin after both her and Shaq had said those three little words, leaving Shaq single and unsurprisingly upset. Will, while proving more upfront with what had gone on during Casa, was exiled to the dog house, and Samie is not too happy with Terrace Tom either. Olivia has got beef with Kai - even though both chose to couple up with Casa bombshells, and Claudia isn't exactly happy with Casey, even if they'd only been a couple a few days before leaving for Casa Amor. In fact, in a shocking turn of events, the moving mad Ron and Lana are the only couple without any immediate drama. Though we suspect a whole lot of pain is coming Ron's way after Jessie, Claudia, and Samie met with Casa girls Layla, Cynthia, and Lydia who revealed Ron was encouraging some pretty muggy behavior.
Love Island UK Season 9 Episode 29 (Feb 16, 2023)
Who's that we see in the distance? Could it be Maya Jama slow-mo'ing into the villa? A text alerts islanders of the inevitable recoupling ceremony happening that evening, with islanders set to decide if they will stick in their current couples, or couple up with one of the new bombshells. One thing is for sure, any dirty laundry will be aired regardless of the outcome.
Love Island UK Season 9 Episode 28 (Feb 15, 2023)
The return of Tom and that pesky terrace is back as he shares a kiss with new girl Lydia, while Casey seems to be ticking them off as he makes a move on Cynthia, while Sanam now seems to be getting to know Kai instead. Will, meanwhile, is feeling pretty guilt-ridden about his kiss with Layla, quick to snip it in the bud as he decides he's all eyes for Jessie. But could it be too late? Meanwhile, Shaq and Ron are both feeling achey from sleeping out on the day beds every night.
Love Island UK Season 9 Episode 27 (Feb 14, 2023)
A rite of passage in Casa Amor, it was the main villa vs Casa in the Raunchy Race challenge, with the return of such tasks as 'the shortest girl must snog the boy she fancies the most' and sex positions and animal impressions galore (or maybe that was just Will?). Giving islanders a taste of the new bombshells, plenty were on job with Olivia getting to know Maxwell (Kai who?), Casey sharing a smooch with Sanam, and Will laying it on thick with Layla. Tanya may also be slowly losing her resolve against Martin - who happens to be Dami's mate from last year's summer season of Love Island.
Love Island UK Season 9 Episode 26 (Feb 13, 2023)
The boys were pretty shaken to discover the girls missing, quickly putting two and two together. While they were left to sweat it out, the girls toasted to 'asking for forgiveness, not permission'. Yikes... The boys didn't have to wait long for their own Casa Amor era to begin, though, with six new girls entering the main villa to potentially turn heads. And turn heads they did.
Love Island UK Season 9 Episode 25 (Feb 12, 2023)
It's the halfway stage! And the Islanders are due a shake up: six new boys entered the villa as the girls snuck off to, yes, you guessed it, Casa Amor!
Love Island UK Season 9 Episode 25 (Feb 11, 2023)
Unseen Bits: A weekly selection of unseen highlights from week three.
Love Island UK Season 9 Episode 25 (Feb 10, 2023)
Shaq and Tanya's relationship started to hit the buffers when Tanya said we was starting to see a few 'icks' that were making her think twice. Meanwhile, Ellie and Jordan were dumped from the Island after getting the least amount of votes.
Love Island UK Season 9 Episode 24 (Feb 8, 2023)
Following Claudia's spectacular entrance, she received a text inviting her to take two boys on a date. First up was Tom, who is currently attempting to romance Sammie. Claudia loved Tom's "warm" Northern accent but there didn't seem to be much of a spark. 26-year-old recruitment consultant Casey, fresh from being mugged off by Lana, was next up. Claudia seemed to be won over by his charm. On Twitter, fans were quick to comment on the fact that Casey bears a passing resemblance to Claudia's dad, former World Superbike Champion Carl Fogarty. Is Claudia Casey's ticket to the final – and a possible share of the £50,000 prize pot? Stay tuned for the next installment of Love Island UK...
Love Island UK Season 9 Episode 24 (Feb 7, 2023)
The boys and girls attempted to get each others' hearts racing with some saucy dancing. At the end of the episode new bombshell Claudia Fogarty arrived, in red angel wings. Claudia is the daughter of Carl Fogarty, better known as Foggy, a former motorcycle racer from the North of England. Carl was awarded an MBE in 1998 and won I'm A Celebrity... Get Me Out Of Here! way back in 2014. How long before the boys find out about her famous father? And who will she couple up with? Tune into tonight's episode.
Love Island UK Season 9 Episode 23 (Feb 6, 2023)
More sexy goings on in the villa. Ron began to realise that he is going to have to graft like never before if he is to win Lana back.
Love Island UK Season 9 Episode 22 (Feb 5, 2023)
Sunday's episode picked up where the shock elimination left off,
Love Island UK Season 9 Episode 21 (Feb 4, 2023)
Unseen Bits: A weekly selection of unseen highlights from week three.
Love Island UK Season 9 Episode 20 (Feb 3, 2023)
Maya Jama in the villa? That's never good news, is it? The boys were put to a vote. The tension rose as it came down to a three-way tie: Aaron, Spencer and Kai. In the end the girls chose to dump Spencer and Aaron. After packing his cases Aaron said he was "ready to leave" the villa. Spencer was disappointed, having not had a chance to explore his "spark" with Tanyel.
Love Island UK Season 9 Episode 19 (Feb 2, 2023)
So, The Kissing Game did not disappoint. Tanya didn't hold back, which left viewers wondering how real her relationship with Shaq is. He told her he loved her... but does she feel the same way? Then Tanyal blew a few minds by sharing an extremely steamy and overly-long kiss with bedmate Ron. Is it curtains for Rana? That certainly looked like the final nail in that particular coffin. Tonight, Maya Jama returns to the villa so expect a public vote followed by another elimination (two, if the rumours are to be believed).
Love Island UK Season 9 Episode 17 (Feb 1, 2023)
It was all action in the Villa. A shock recoupling mean Tom had to choose between Zara and Ellie. In the end, he chose Ellie which meant Zara was dumped from the island. Meanwhile Shaq told Tanya he loved her – the first time that the L-bomb has been dropped this season. Things took another twist as new arrivals Casey and Jordan arrived in the villa and started to get to know the girls. The official Love Island Twitter account hints at the return of the kissing game in tonight's episode, so stay tuned as the newbies make their mark.
Love Island UK Season 9 Episode 15 (Jan 30, 2023)
As predicted, Tom's not-so-secret kiss soon became the talk of the villa, with a little help from Will. When news reached the girls, they were not happy. Olivia fumed while a raging Zara strutted over and ripped Tom a new one in front of all the boys. Zara questioned whether his family would be 'proud of him', which sent Tom into a rage. To make matters worse, Aussie Aaron got into a 'beef' with Tanyel. The next morning, everything calmed down. Tom apologised to Olivia and made peace with Zara. But with two new bombshell set to arrive in tonight's episode, that peace may not last very long at all.
Love Island UK Season 9 Episode 14 (Jan 29, 2023)
Halfway through Sunday's episode, the boys got a text. Minutes later they were crowding around Tom and whooping like lovesick fools at the news – a new bombshell was about to arrive and the boys were about to be "hashtag GetOnJob". The screaming alerted Liv and the girls next door, who commented on the boys immaturity. New bombshell Sammie, an estate agent coordinator from London, asked the boys to meet her for an initial chat. Ron quickly confessed that Sammie was 100 percent "his type on paper", again putting his relationship with Lara in doubt. Meanwhile, Tom Clare told Liv there was still something there, and he wanted to find out what it was. Moments later, he mugged off Liv and shared a secret kiss with Ellie on the terrace. Oh dear. Just wait till Liv finds out... grab your popcorn – tonight's episode is going to be everything you love about Love Island UK.
Love Island UK Season 9 Episode 13 (Jan 28, 2023)
Unseen Bits: A weekly selection of unseen highlights from week two.
Love Island UK Season 9 Episode 12 (Jan 27, 2023)
Friday in the villa and the Islanders woke to yet another sunny day in the villa. Tanya spilled the tea on her night in the hideaway with Shaq, telling the assembled girls that she got "Down and dirty!" in an effort to see what it might be like dating Shaq "on the outside".

Love Island UK Season 9 Episode 11 (Jan 26, 2023)
New bombshells Ellie and Spencer settled in. Spencer coupled up with Olivia, leaving Tom green with envy, while Ellie stole Ron from Lana in what was a very ballsy move. Despite claiming to be vibing with Zara, Tom's head was turned by Olivia. The ongoing love triangle is set to explode in tonight's episode, so make sure you know how to watch Love Island UK free on ITVX from anywhere.
Love Island UK Season 9 Episode 10 (Jan 25, 2023)
Plot twist! Following a 90s-themed party, two new Bombshells entered the villa on Wednesday's episode. They are Spencer Wilks, 24, e-commerce business owner from Bournemouth and Ellie Spence, 25, a business executive from Norwich. Ellie says she's hoping Love Island will end her dating drought, while Spencer says his friends would describe him as "Loud, outgoing, chatty.. Energetic and enthusiastic." It looks an awful lot like Ron, who is getting close to Lana, could be interested in Ellie. That could put the cat amongst the pigeons.
Love Island UK Season 9 Episode 9 (Jan 24, 2023)
The islanders played their raunchiest game yet – a space-themed contest to see which girl could send the boys into orbit. Cue pole dancing and snogging in NASA-themed silver bikinis. After the fun had died down, Shaq began to cool things off with Tanya after a flirty chat with Zara confirmed he was "open" to getting to know her. Kai made his move on Tanyel in the snug, while Farmer Will garnered wild applause for kissing Jessie. Meanwhile, Tom re-opened the door to Olivia, thus creating a love triangle between himself and arch-enemies Olivia and Zara. Clearly it's going to end it tears, but when? The episode ended on a cliff-hanger with a shock recoupling that left the fate of the Islanders in the hands of Aussie newcomers Jessie and Aaron. Tune in tonight to see who gets dumped.
Love Island UK Season 9 Episode 8 (Jan 23, 2023)
The Islanders played a game around the fire pit as things began to heat up elsewhere in the villa. New Bombshells Aaron and Jessie got their first chance to take some of the Islanders on a date, with Aaron choosing to swipe Lana from under Ron's nose. She claimed to be "open" to get knowing Aaron but also made it clear that her bond with Ron was stronger than ever. Confusing, eh? Meanwhile, Jessie continued to get closer to Farmer Will, although is it purely a marriage of convenience? The awkward chat seemed to suggest the latter. Aaron added that he is looking to fall in love with a British girl and says he would happily move to the UK if he "finds someone worth" it.
Love Island UK Season 9 Episode 7 (Jan 22, 2023)
Tempers flared on Sunday night's episode when Zara Lackenby-Brown and Olivia Hawkins had a heart-to-heart that took a sour turn. Zara told Liv that Tom had made his feeling for her clear, which left Liv feeling "mugged off". The row will erupt again tonight when the girls play a game of "never have I ever", in which Zara can be heard telling Liv to "get over yourself". Meanwhile, the two new Aussie Bombshells – Jessie Wynter and Aaron Waters made themselves comfortable. Aaron seems to be gravitating towards Olivia while Farmer Will is 'all in' on Jessie. But then again, Ron says that Jessie is "his type on paper", which doesn't exactly bode well for Will. The next episode is said to be 'explosive', so make sure you tune in from the start.
Love Island UK Season 9 Episode 6 (Jan 21, 2023)
Unseen Bits: A weekly selection of unseen highlights from the villa.
Love Island UK Season 9 Episode 5 (Jan 20, 2023)
Despite a blossoming courtship with flirty Tanya Manhenga, 'bombshell' David Salako became the first contestant to be voted out of Love Island UK 2023. Tonight's recoupling, which saw the girls pick the guys, delivered some surprises. Popular Welsh beauty Anna-May picked science teacher Kai, of course, while Zara opted to steal footballer Tom from Olivia, a move that is sure to ramp up the simmering feud that began when Zara named Olivia as the most two-faced Islander. Tanya picked Shaq over David, while Tanyel opted for Ron on account of his "banter". Olivia chose boxer Haris, which left Lana to choose between David and Farmer Will Young. She chose Will, forcing a blindsided David to pack his bags and leave the villa.
"Obviously you've got to go in hoping you have a chance," he said. "The four things she said during the re-coupling, I thought were about me, and then she picked Shaq. I was like, that's wonderful…"
Saturday's show is a 'best bits' compilation, as ever. The teaser for Sunday's show points to two new bombshells entering the villa. They are Jessie Wynter and Aaron Waters. Both have appeared on previous seasons of Love Island.
Love Island UK Season 9 Episode 4 (Jan 19, 2023)
After a game of beer pong (non-alcoholic, mind), TV salesman Haris Namani and airport security controller Shaq Muhammad almost came to blows. During the game, David Salako had been dared to kiss the girl he fancied most in the villa. That girl just so happened to be petite Tanya Manhenga, who remains coupled up with Shaq. When the boys got together for a chat after the beer pong game, Haris started asking David for details about the 30 second snog with Tanya... which set Shaq off.
"You're so annoying, bro. You do this all the time," raged Shaq.
Haris replied: "Shut the f**k up!"
"You do this all the f**king time. You try and sh*t-stir," Shaq fired back. "You sh*t-stir all the time!"
Tanya, watching from afar was nonplussed as the boys held the two apart. Ready for the next installment? Episode 5 is rumoured to feature new bombshells, including argumentative 'Tasmanian devil' Jessie Wynter, who some viewers may recognise from a previous season of Love Island. Shaq, if you think Haris was stirring you ain't seen nothing yet...
Love Island UK Season 9 Episode 3 (Jan 18, 2023)
So, Tom chose Olivia (he reckons they "just clicked" but it doesn't look like that from where we're standing). The pair enjoyed "half a cuddle" during the night, apparently. Meanwhile two more bombshells entered the villa, including "model and performer" Zara Lackenby-Brown who tempted Ron Hall out on a vineyard date. Ron, who had minutes earlier declared his allegiance to Lana, suddenly perked up. "What kind of performer?", he asked. His interest quickly waned when Zara explained that she was pursuing acting. And poor Will Young. The hapless TikTok-famous farmer has found himself cast as the 'innocent' country boy, and is now in danger of leaving the show without so much as a peck. Will the Love Island producers hand him a lifeline? Tune in tonight for episode 4 of Love Island 2023!
Love Island UK Season 9 Episode 2 (Jan 17, 2023)
After pulling three of the girls including Lana and Tanyel, Tom made the decision to steal ring girl Olivia from Farmer Will, leaving the poor man single. If Will fails to get a date by the end of the week, he could be leaving Love Island 2023 before it's barely started. Meanwhile, Shaq continued his efforts to pursue Tanya but was pied when he lunged in for a kiss. The Islanders also played a saucy game that led to multiple revelations, not least that Shaq once told a girl he was joining the army in order to get out of having to continue seeing her. What a charmer.
Love Island UK Season 9 Episode 1 (Jan 16, 2022)
Maya Jama welcomed the contestants to the villa and the girls coupled up with the boys. Smooth sailing? Not exactly. Ring girl Olivia chose to steal Kai from Anna-May, prompting a very dirty look. But then Kai stepped forward for 26-year-old make-up artist Tanyel, leaving Olivia single again. She eventually settled for Farmer Will, but soon set her sights on boxer Haris. Just incase that wasn't enough chaos, 23-year-old footballer Tom arrived on the scene in a shock twist. He has 24 hours to get to know the girls and steal one to couple up with...
Watch Love Island 2023 – season 9 continues tonight at 9pm GMT on ITV2 and ITVX.
Love Island FAQ
When does Love Island 2023 start?
Love Island 2023 started on Monday January 16 in both the UK and Australia. US viewers will have to wait until Monday January 30 for the show to start on Hulu.
When is the Love Island final 2023? When does it end?
The Love Island final 2023 is set for March 13, after eight long weeks of pulling for chats, laying it on thick, and insanely-bold moves.
Which couples are left in Love Island? Who is favourite to win?
1. Kai Fagan and Sanam Harrinanan (4/11)
2. Tom Clare and Samie Elishi (7/2)
3. Ron Hall and Lana Jenkins (7/1)
4. Tanya Manhenga and Shaq Muhammad (50/1)
Can you watch Love Island on Netflix?
No, you can't watch Love Island on Netflix. The streaming service removed the UK version of the show in 2020 and instead offers subscribers a selection of its own dating shows, including seasons 1, 2 and 3 of Too Hot to Handle.
Who is hosting Love Island 2023?
Maya Jama is the new host of Love Island.
Following the announcement, Jama said: "I've always been such a massive Love Island fan and I'm so excited to be hosting one of the nation's favourite shows! I can't wait to get into the villa to meet all of the Islanders."
Laura Whitmore, Caroline Flack's successor and the host of the last three seasons of Love Island, announced in August 2022 that she would be leaving the show.
Who does the voice over for Love Island UK?
Famed Scottish comedian and narrator Iain Stirling will once again provide the voiceover as more singletons date and dump potential suitors from Love Island 2023.
What time is Love Island 2023?
New episodes of Love Island 2023 air at 9pm GMT every night on ITV2 / ITVX in the UK.
Who is Farmer Will?
Will Young, 23, is farmer from Buckinghamshire and a contestant on Love Island 2023. He is TikTok-famous and regularly entertains his 1.1 million followers (@FarmerWill_) with videos of cuddly sheep.
Before entering the villa, Will said he finds it "difficult juggling relationships" while working at the farm and he is now "mature enough" to settle down with a wife.
He claims to meditate "every night" for 20 to 25 minutes after a girl he was dating told him to start.
Will wants natural history broadcaster Sir David Attenborough to play him shirtless while feeding animals in a movie about his life. That is all.
Has anyone from Love Island ever got married?
Prepare to be shocked, because the answer to that is a resounding 'yes'. Jamie Jewitt and Camilla Thurlow coupled up on Love Island season 3, got married in September 2021, and welcomed their second daughter in May 2022.
Want more?
Hungry for the best possible TV setup at home? Be sure to take a look at our list of the best gaming TVs (available here for UK readers).
For more streaming options, on the other hand, be sure to take a look at our guides to the latest HBO Max prices and deals, our new Peacock TV costs roundup, and the best Disney Plus deals.
---
For other ways to keep yourself busy, don't forget about the best board games, the best card games, and the top board games for adults.