Wondering when Mulan will be free with your Disney Plus subscription? You'll be pleased to hear that the answer is 'right now'. The live-action remake became available for all Disney Plus members as of December 4 2020, meaning you can watch Mulan this very moment if you're already signed up to the streaming service. Don't have an account yet? No worries - it's an easy process that won't take long to whiz through. What's more, you'll get access to the full Disney Plus library for at least a month. That allows you to see Pixar's new film Soul when it launches on Christmas Day or catch up on both seasons of the first live-action Star Wars show, The Mandalorian.
Basically, all you need in order to see Mulan for free this Holiday season is a Disney Plus sign-up. Because it was only available to buy via Disney's 'Premier Access' system until this point, that's a good way to kick off the most wonderful time of the year. Indeed, your one other option would be buying the DVD or Blu-Ray... which are both more expensive than a single month of Disney Plus anyway. More importantly, you'll be able to stream the movie in 4K resolution without paying extra. Lovely.
So there we are. If you were on the fence about whether to invest in Premier Access back when Mulan launched a few months ago, your patience has paid off. Quite literally.
Because Disney was very open open about Premier Access being an experiment, it'll be interesting to see the number of people that invested. How many decided to wait until Mulan went free for subscribers? Did this get in the way of some putting down their money? Either way, it's water under the bridge now that Mulan is becoming available for all members.
As a re-imagining of the 1998 animation, this version of Mulan offers a grander, more cinematic story than the original Disney cartoon (there's no singing, either). However, it's still an adaptation of the Ballad of Mulan from Chinese folklore. That means it follows the story of an ailing warrior's eldest daughter as she secretly takes his place to fight off invaders.
Not got a Disney Plus sub yet? We've included a few deals below, and you can find more on our Disney Plus bundles guide. If you shop around with the offers on that page, you can end up saving a fair amount of money along the way.
Disney Plus deals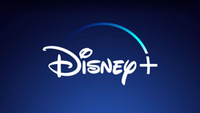 Disney Plus | See deals here
Want to see Mulan now that it's on Disney Plus? You can either get a monthly subscription to the streaming service ($6.99per month in the US and £5.99p/m in the UK) or a yearly membership. The latter is a one-off payment of $69.99 in the USA or £59.99 for Brits.
Want maximum value for money, though? There's a US offer that gets you Disney Plus, Hulu, and ESPN Plus for $12.99 per month. That's less than a Standard HD month of Netflix for triple the amount of content. Marvellous.

Curious as to whether the streaming service is worth your time? Be sure to check out our Disney Plus review to get full details on what it offers compared to Netflix, Amazon, and the rest.
---
Want to know what's just arrived on the service? Don't forget to check out our guide to everything that's new on Disney Plus.