10. Left 4 Dead 2 (2009)
You know a game must be good when thousands of supposed boycotters buy and play it on release day anyway. Even though Left 4 Dead 2 defies the Valve sequel schedule that we all know and love (we didn't have to wait decades), its existence is totally justified by one simple fact: L4D2 does everything that its stellar predecessor does, only better. Whether you're playing purely cooperatively or taking part in the addictive asymmetrical multiplayer, L4D2 makes fighting zombies fun again, where even the best-laid plans are bound to devolve into undead-filled chaos. With its new modes, refreshingly varied environment themes, and the equivalent of Fresh Prince of Bel Air's Uncle Phil as a playable character (RIP), L4D2 can keep you entertained for endless nights of the living dead.
9. Undertale (2015)
Undertale is not only one of the best games of the last decade, it's also easily one of the most surprising. What appears on the surface to be an unassuming, weird little indie game slowly unravels over the course of several hours to be one of the most amusing and oddly compelling experiences to land on our monitors in recent history. Undertale combines masterful writing and deft manipulation of some of the RPG genre's most tried and tested (and stale) tropes, as well as a healthy dose of fourth wall breaking humor, into a delightful cocktail of surreal narrative and fresh gameplay. Saying too much about it would only spoil its many layers of delightful, often absurd, surprises - if you haven't played it yet, run, don't walk and grab a copy of it. You won't regret it.
8. Team Fortress 2 (2007)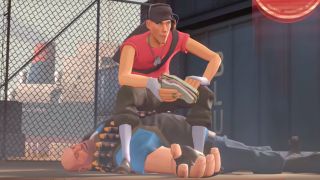 Team Fortress 2 is the ultimate example of a great idea that's just gotten better with time. As is Valve's way, TF2 takes rock-solid gameplay foundations - incredibly fine-tuned balance, ingeniously designed maps, and satisfyingly lethal weapons - and coats them in a pristine, imaginative finish of Pixar-esque paint. Even after thousands of hours, the battle between RED and BLU nevers grows stale (yes, that includes 2Fort). And oh yeah, it's totally free to enjoy. But above all, TF2 is a game that simply oozes personality from every last pore. Who can forget the Heavy's hearty laugh, or the Spy's wily grin as he plunges his knife into a Medic's tender back? The classes feel like so much more than just a set of weapons and unique abilities - they feel like full-blown characters, ones that players can truly connect with.
7. Elder Scrolls 5: Skyrim SE (2016)
When people talk about why PC gaming is better than console, Skyrim is one of the first titles they point to. This is the pinnacle of open-world fantasy games, packed with an incredible amount of content that will keep you playing for months. And if you've got a decent gaming rig, it all looks absolutely gorgeous - not to mention you have access to thousands of free player-made mods to extend the game's life for however long you'd like. The release of the special edition last year makes this game an absolutely irresistible package for anyone that somehow missed it the first time around, and appealing even to players (like myself) who have sunk hundreds of hours into Bethesda's frozen northern epic. As you set off exploring, any number of distractions will pull you away from the main quest, and any one of them could lead to a whole new adventure. Damp caverns might be home to a secret cult or serve as a hideout for bandits; ancient ruins could house a new dragon shout or end up being an obstacle course full of deadly traps. You can hunt dragons, punch the local wildlife to death, fill a man's house with carrots - that's the beauty of Skyrim. You can pretty much do whatever you want.
6. Overwatch (2016)
Competitive shooters are a huge (and hugely profitable) genre, one whose modern form was pioneered by Call of Duty but that owes a debt to the earliest days of FPS multiplayer, when dial-up modems provided the glitchy bridge between copies of Quake. Overwatch succeeds in large part because of the way it hearkens back to those old school shooters, putting aside almost everything that doesn't directly serve the gameplay and offering just enough of a sense of progression to keep players hooked from match to match. Overwatch doesn't present a huge number of new ideas, but what it does so well is take some of those old ideas and refine them to near perfection. It's the Blizzard formula, and it works like a charm for Overwatch, with elements drawn from class-based and objective-based shooters and arena multiplayer games that have dominated online multiplayer and streaming platforms for over a decade. And Overwatch is bristling with that distinctive Blizzard look, just cartoony enough to be charming without ever feeling childish or overwrought.
5. World of Warcraft (2004 onwards)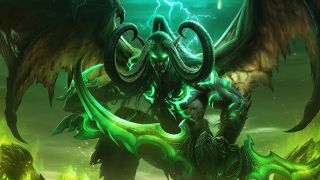 MMORPGs are some of the most rewarding time-sinks ever conceived, and World of Warcraft remains the best of the best. Why? First, it's incredibly accessible thanks to the fact that Blizzard streamlined many of the elements that prevented casual players from picking up MMOs in the past. There's no overly harsh death penalty, and leveling is best done not simply by grinding, but by completing quests that have interesting stories and adventuring from one massive, detailed hub to the next. And with each new expansion, WoW continually gets better. With a world far larger than that of most MMOs, tons of memorable raid dungeons, great PvP arenas, Pokemon-esque pet battles, and now player housing, there's not much else we could ask be added to an already phenomenal game. Sure, the combat is traditional by MMO standards, but there's a reason this decade-old game still has far more monthly subscribers than any other: it's the best around.
4. The Witcher 3: Wild Hunt (2015)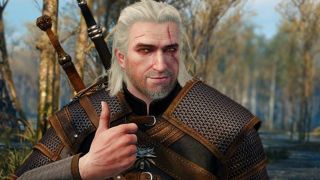 The Witcher games, and the Polish novels on which they're based, have always been strong narrative experiences, blending a low-fantasy setting with gritty characters and interesting scenarios drawing on a mixture of European mythology and dark fantasy tropes. But the first two games were much less ambitious experiences, inevitably were hamstrung by smaller budgets and resources and a more constrained development window. The Witcher 3, by comparison, continues the strong tradition of some of the industry's best storytelling but also pairs that excellent writing with truly compelling gameplay. It takes some of the best features of the second game and hones them to a razor's edge, and drops the entire experience into a vast open world populated by fantastic creatures and compelling, multi-dimensional, deeply flawed characters, not least of which is the eponymous witcher and protagonist himself, Geralt of Rivea. The third game sets us loose in one of the best fantasy world's in gaming history and gives us the tools to make that world feel like home, if a slightly demented, slightly darker version of home than we might be accustomed to.
3. Minecraft (2011 onwards)
Would Minecraft have been just as successful if it weren't for the millions of users uploading YouTube videos 24 hours a day? Who knows, but with more than 100 million registered users on the PC version alone, that's a lot of people stacking blocks and slaying Ender dragons. Part of the appeal is that you can play it any way you choose, whether that's rebuilding the world of Game of Thrones or crafting your own personal, cozy shack. But watching someone else play can be just as entertaining, because the possibilities are endless when a game hands over the control to a creative player. Minecraft has come a long way since its alpha days (not so much visually), and with the freedom to use mods, it opens up even more ways to tailor the game to your liking. The intricate crafting system has an expansive recipe list which just keeps growing, and it's incredibly addictive. So, whether you decide to spend your days baking pies or playing custom maps, Minecraft can easily make the hours tick by. And like most things in life, it's always better with a friend.
2. BioShock (2007)
Ayn Rand's objectivist philosophy makes for as terrifying a game as it does a political platform. Released for the PC in 2007, and now part of the BioShock Collection, this first game explores the consequences of unchecked human ambition to pitch-perfect effect. Set within Rapture - a suboceanic Galts Gulch, where the bright and beautiful fled to be free of society's undesirables - you experience first-hand the horrifying outcome of a hubris-driven society, in self-imposed exile, without a moral compass to guide them. BioShock does not lack for innovation and creativity. The game pioneers new methods of interactive storytelling, be it through now-trite cassette playback sequences or clues painted (usually in blood) on the walls. The game also riffs on the FPS genre by introducing the magic-like plasmid powers, which not only spice up gunplay but also provided new avenues for defeating the iconic Big Daddy patrollers as well as overcoming environmental puzzles. Rarely does a game come along that takes as many risks as BioShock, and even more rarely does it succeed in being so wildly entertaining.
1. Portal 2 (2011)
The original Portal was a revelation, bringing some of the fun physics of the Half Life universe to a very unlikely proposition - a puzzle game that went from wryly amusing to, at times, legitimately hilarious. Portal 2 picks up where the original left off, not only in terms of mechanics and gameplay but in terms of tone, and layers on more complex puzzles and more developed characters. Not only is the base single-player game longer, more involved, and more complex, but Portal 2 also introduces a suite of cooperative challenges that test not only your ability to solve reality bending challenges but also to coordinate your efforts with a friend. Those coop puzzles remain some of the best ever devised for a video game, and the multiplayer even features its own characters and narrative. The entire package is a sterling example of how to build a sequel that not only expands on the ideas of the original, but improves on them in almost every way.