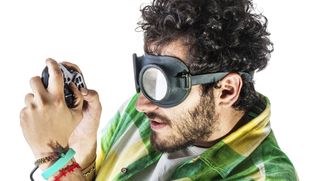 How I met your mother
You've played a lot of games with a lot of people. You've sat elbow-to-elbow with good friends in all-night FPS sessions; you've high-fived your buddies after a stellar kill in a MOBA; you've laughed so hard you cried while playing a party game. But for every happy memory you have of gamin' with your besties, there are likely a dozen times when multiplayer has gone bad. And you know who to blame.
The griefers. The crybabies. The freakin' pottymouths. These are the gamers who we're forced to play games with far too often. The internet is full of cats and assholes, and until cats learn how to play video games, you're going to end up with the latter in nearly every game of Battlefield, League of Legends, and Diablo. But they're not the only people I can't stand being stuck in a game with. There's also...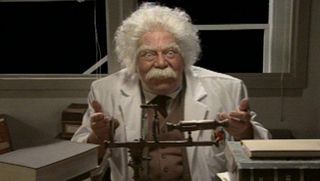 The Know-it-All
Holy hell! This new area is awesome! And everyone is dropping sweet loot. I just got a new helmet, and this sword--man, this sword is the shit! Except it's going to be nerfed in two weeks, according to this random person. Also the armor isn't that good, it doesn't really have the stats it needs. Plus, it's not as good as the armor that person has. The Know-it-All might have the best intentions, but more times than not their information feels like a wet blanket thrown over your good time.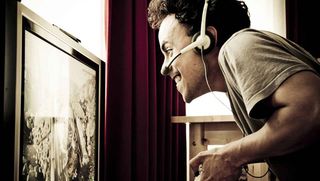 The Controller Hog
Let's travel back in time, shall we? Before Xbox Live, before Steam, before the PlayStation Network. Back when local play was the big thing, the only way to get some gaming in was to beg your older sibling/cousin/neighbor to let you have a go. Just when you start to have the slightest bit of trouble, they snatch the controller from you with a "let me try." Good luck if you ever get that gamepad back.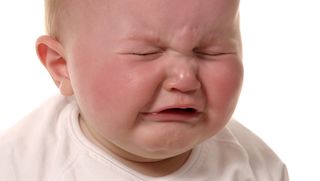 The Crybaby
Oh, whiners. How I hate thee. It doesn't matter what's going on, these gamers are always unhappy. While a majority of the loudest offenders tend to be those in the hormonal tweens and preteen age brackets (meaning they shouldn't even be playing Mature games to begin with), I'd be remiss if I didn't acknowledge the occasion when I hear adults boohooing over lag, unbalanced teams, or their death being bullshit. How about just suck it up and get back into the game?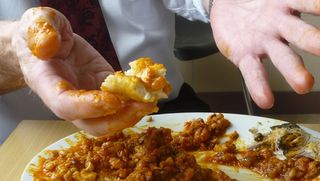 The Slob
It's hard enough to get a bunch of friends together to play nowadays. The easiest way to lure people? Pizza. Wings. Any number of sufficiently salty and/or greasy foods. Sure, they're messy, but they get people in a mood for gaming so long as everyone cleans up. There's nothing worse than that one friend who thinks a quick lick of the fingers is clean enough to dive back into deathmatch, and doesn't bother using napkins before grabbing your $50 controller. That's just gross.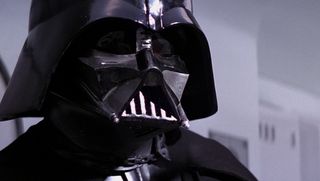 The Mouth Breather
This guy (or gal) often makes me contemplate the respiratory health of the gaming public at large. Seriously. Anyone who gets out-of-breath from an online match of Call of Duty can't be a symbol of healthy living. Whether the source of it is purely from heavy breathing or the person having their headset mic nestled snugly under their wet, gaping nostrils, it's a constant annoyance in online games. It's like someone blowing directly into your ear as you attempt to navigate levels and find your foes (and not in the sexy way).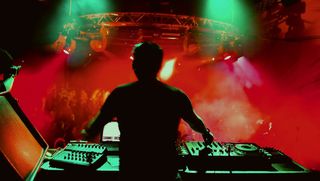 The DJ
While I'm plenty annoyed by the constant hum of an obnoxious mouth breather, I'm even more fed up with the folks on the next level up on the "Gamers we hate" scale: People who insist on forcing their musical preferences on others. Listen, I don't know if you're doing it on purpose or not, but I don't want to hear your "hardcore" death metal. Oh, and I don't think subjecting an entire lobby to hearing Justin Bieber's latest album is funny, either. You really need to stop being a baby, baby, baby woaaa--dammit!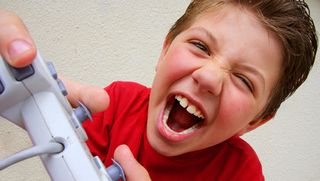 Actual Babies (and dogs)
What? You mean I'm not playing Battlefield 4 against a baby? Then why do I hear a baby crying? And why does xXGoku420Xx's mic keep flashing every time that baby is crying? Oh, it's because the person I'm playing against has a loud infant whimpering in the background, meaning they're not doing their paternal duties in the least. Or there's a dog barking, or a sibling screaming, and oh god just turn off your mic please.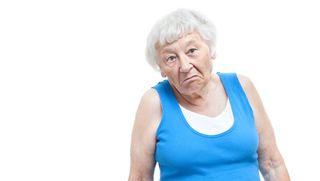 "This game sucks" Guy
"Honestly, I don't even know why I'm playing this. [Rival game] is better and more balanced. This one is stupid," says the person who is actively playing the game in question. It's not limited to one genre, either--play any MMO and people will talk about how they'd rather play another MMO. Play any shooter and--wouldn't you know it--other shooters are just better? These people are never happy, and they don't want you to be happy, either.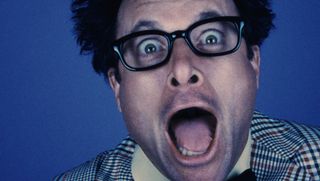 The Screecher
It's scary. I get it. You walked into a room and then there was a noise and something jumped. Yeah, it's frightening, but you don't need to scream bloody murder about it. Especially because you'll wake the neighbors, and their neighbors, and their neighbors. If you can't handle it, maybe we should play--I don't know--Mario Kart or something, and oh, no, you'll just yell when you're hit by a shell, too.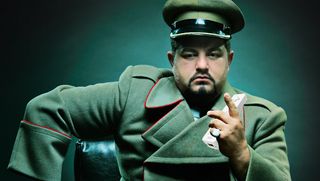 The Rules Dictator
What do you mean I can't use that character? You read online that he's overpowered? So what, none of us know what we're doing? The Rules Dictator thinks he's the only one capable of bring law to a lawless world, and he does so by scouring Reddit too much and telling you what is and isn't allowed in your multiplayer games. In ye olden times, he was the guy who invented Final Destination, No Items. He is without mercy. And without fun.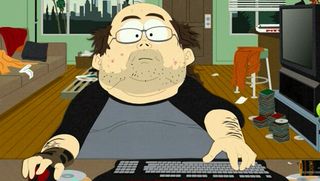 The Griefer
I can understand most offenders on this list. I hate them all, yes, but few throw me into a fit of rage like a griefer does. They're the lowest of the low; the scum of the earth. Really, they're just... just mean people. Because for as annoying as it might be to play against someone better than you, it's ten times worse when they go out of their way to ruin your day. Spawn camping? Cute. Exploiting? Of course.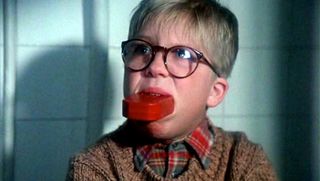 The Pottymouth
Do you kiss your mother with that mouth? Like, you obviously say you kiss my mother with that mouth, but what about your own? You, who drop the F-bomb like it's hot, fling the S-word around like a primate in a zoo, or degrade others with racial slurs? Let's grow up a bit, people. There's no need for using such harsh language, and no one wants to hear your vile mouth, spewing profanities and insults. Think of the children! Instead, why not tone it down with phrases like, "freak my life" or "what the shiz was that hoopla?" You know, like adults do?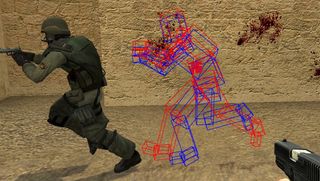 The Lagger
I know it's not your fault--I really do--but... I don't care. This is most commonly a problem in online shooters or MOBAs, but any game with online multiplayer can suffer from the dreaded lagger. My pinpoint accuracy and insane reaction time cannot be recognized in all their awesome glory if you're popping in and out of the game and dropping the frame rate. Come on, just go buy a high-speed internet connection already. What are you, a neanderthal? If you can afford a healthy gaming PC, you can afford broadband.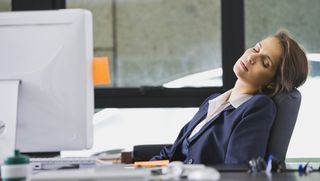 The AFKer
Finally! I've been waiting to get together a full group for what feels like eons. I have a perfectly balanced team. I have a healer, I have damage dealers, and I have a tank. Now, this quest should be a breeze. Wait... why did these mobs just wipe us? Where is our healer? Oh great, he's literally just standing in the corner. And now the group is disbanded. Wonderful.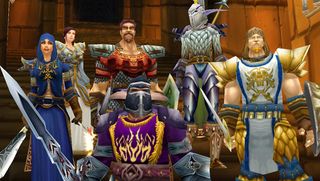 The Leaver
You knew things were going to go bad as soon as the game started. One guy? He was too quiet. He wasn't AFK or anything--he moved around--but he's just acting strange. And then he hits you with the news: he's leaving. Why? It's usually something dumb. His house is on fire, maybe, or he needs to go to the movies. Dude, if you knew you'd have to go to the movies, why'd you start a game? And now the team falls apart. Good work.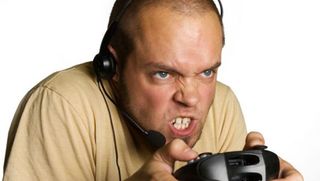 Captain Excuses
You know this person. Honestly, sometimes, you are this person. We all are. The kind of person who only ever loses because of lag, or because you used a good character, or because they used a bad character. Nothing can ever be attributed to skill with this person--every loss happens for a reason, and that reason can't even remotely be because they suck.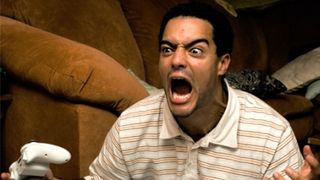 The Pro
Sometimes it's great to be on a dedicated team of players who know what they're doing, but not every game you play online needs to be competitive to the point of being a complete A-hole. I don't want to follow your lead, or listen to you bark orders. I just want to get a few kills before dinnertime, collect a piece of gear in a quick group quest, or just take some time exploring the environment. It's not a big deal. Take a chill pill. Relax. You're not THAT good.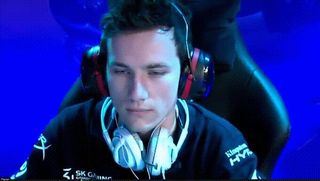 The "Actual" Pro
These gamers, though, are that good. And wouldn't you know it? They're on the other team. Everyone on your side is struggling to have a positive score ratio, and all of a sudden you see these gamers do that 360 degree spin headshot and wipe half of your team in one go. Oh, they've more points than everyone else on their team combined? And now your team is full of leavers, so it's even worse.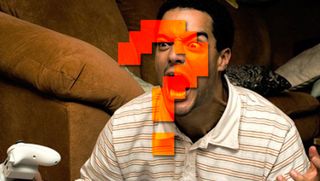 Which players do you hate?