Quick links
Want to skip to a certain game in our list? Simply click a title below and you'll zip straight to it.
1. Super Mario 3D All-Stars
2. Pikmin 3 Deluxe
3. Animal Crossing: New Horizons
4. Pokemon Sword and Shield
5. Mario Kart 8 Deluxe
6. The Legend of Zelda: Breath of the Wild
7. Super Mario Odyssey
8. Super Smash Bros. Ultimate
9. The Legend of Zelda: Link's Awakening
10. Paper Mario: The Origami King
Finding cheap Nintendo Switch game sales is like stumbling across gold. Nintendo's policy on pricing means that even older games like The Legend of Zelda: Breath of the Wild remain at their original cost across most retailers for... well, the rest of time. That's why reductions are such a big deal.
To point you in the right direction, our price-matching software is hard at work bargain hunting. What's more, it's updated every 30 minutes with the latest offers. No matter whether you're in the UK or US, there are a few cheap Nintendo Switch game sales to go around as a result. That includes everything from cuts on classics like Super Mario Odyssey to more recent releases.
Just be fast. Given how quickly the offers dry up, it's best to grab any discounts you've got your eye on sooner rather than later.
If you've not picked up a console yet and are browsing ahead of taking the plunge, don't forget to check out our roundup of the best Nintendo Switch bundles or the lowest Nintendo Switch Lite price. That'll get you set up in no time. Similarly, you can get the best Nintendo Switch accessories via our dedicated guide. These recommendations range from the best case for Nintendo Switch to keep your new purchase safe and must-have Nintendo Switch SD cards.
Super Mario 3D All-Stars
Image 1 of 3
Image 2 of 3
Image 3 of 3
The Super Mario franchise has influenced countless lives over the past couple of decades, and this collection brings some of the most beloved instalments to Nintendo Switch. Because we've not been able to play some of these games for years (short of getting an old console out of the attic), revisiting them here just what the doctor ordered. Plus, they've all been upscaled to 1080p resolution. Marvellous.
Super Mario 3D All-Stars offers three of the plumber's most iconic adventures from the last 20 years. Leading the charge is Super Mario 64, and it was the first time the series had been playable in full 3D. An N64 classic, it laid down the groundwork for everything that came after. Second on the list is Super Mario Sunshine, a sun-drenched Gamecube exclusive that played extensively with water physics. Last but not least is Super Mario Galaxy, a game that relied on mind-bending gravity mechanics and is arguably the franchise's most ambitious platformer to date.
Pikmin 3 Deluxe
Image 1 of 3
Image 2 of 3
Image 3 of 3
The Pikmin series is something of a dark horse for Nintendo, but that's no bad thing; it's a welcome change of pace. This strategy series puts you in command of tiny aliens known as 'pikmin', and learning how to use them as a team is key to surviving. That's because monsters roam their world, and they're keen to gobble you - and your allies - up. In short, it's bursting with character and very memorable.
If Pikmin 3 Deluxe seems familiar, that's because it's a port of the original Wii U game from 2013. However, this 2020 update features some gentle adjustments for the Nintendo Switch console that brings it bang up to date. The new version is playable in split-screen co-op mode too, and that means others can get involved in your adventure.
Animal Crossing: New Horizons
Image 1 of 3
Image 2 of 3
Image 3 of 3
The latest Animal Crossing was exactly what we needed when everything went into lockdown, and we still can't stop playing it. It's effortlessly cheerful and very chilled out, allowing you to hide away from the world with your island's anthropomorphic animal buddies. Plus, it gets seasonal updates to keep things fresh. That makes Animal Crossing: New Horizons a must-have for Switch owners.
New Horizons breaks ground by giving you an island to make over. After arriving on the shores of an uninhabited wilderness, you have the opportunity to pitch your tent and start an all-new settlement like a much friendlier survival documentary. Don't worry, though - all your favourite characters such as Tom Nook, KK Slider, and Isabelle are still along for the ride. And yes, you can absolutely decorate your house however you want. Not to mention the island itself, for that matter; you can shape the landscape with bridges or slopes as well as plant groves of trees.
Pokemon Sword and Shield
Image 1 of 3
Image 2 of 3
Image 3 of 3
Pokemon's latest instalment brings us to an unseen world, and it's an invigorating trip worth taking. Complete with all-new creatures to catch, a huge wilderness area where Pokemon roam free, and spruced up Gym challenges, these games hit the right notes. Plus, they'll grow with time thanks to various expansion packs.
Curious about which version you should get? Don't worry, Pokemon Sword and Shield are mostly identical other than a few exclusive Pokemon. Both are set in this universe's version of Great Britain, so all the creatures you'll encounter (to say nothing of the sights you'll see) have a British spin. That includes everything from a monument inspired by Stonehenge to a capital city based on good ol' London town.
Mario Kart 8 Deluxe
Image 1 of 3
Image 2 of 3
Image 3 of 3
If you have a Switch, you need Mario Kart 8 Deluxe. It takes everything that works about the series and hones it down into the best version yet, resulting in a fantastic racing game that you can enjoy alone or with friends and family.
Besides in-depth kart customisation, anti-gravity sections, underwater tracks, and flying, it also brings back a more classic Battle Mode that acts as the perfect companion to all those Grand Prix tracks. There are more racers than we can count, too, so you won't have any trouble finding a character to suit you.
The Legend of Zelda: Breath of the Wild
Image 1 of 3
Image 2 of 3
Image 3 of 3
This franchise has always been known for its sense of adventure, but The Legend of Zelda: Breath of the Wild takes that to the next level with an enormous open world, crafting mechanics, and a whole lot more than we have room to discuss here. What's more, a unique technological spin on the series helps this entry feel entirely unique.
Because universal acclaim has kept its price at eye-watering levels, any discount you find is worth leaping on. You won't regret the investment; Breath of the Wild is a masterpiece.
Super Mario Odyssey
Image 1 of 3
Image 2 of 3
Image 3 of 3
Mario games feel like Christmas in digital form; they're heart-warming, nostalgic, and deeply memorable. Super Mario Odyssey is no different. In fact, it may be one of the plumber's best outings yet.
Taking you from the prehistoric wilderness to an urban jungle and everywhere in-between, it's stuffed with feel-good platforming, collect-o-mania, intelligent mechanics, and fan-service galore. A must-have.
Super Smash Bros. Ultimate
Image 1 of 3
Image 2 of 3
Image 3 of 3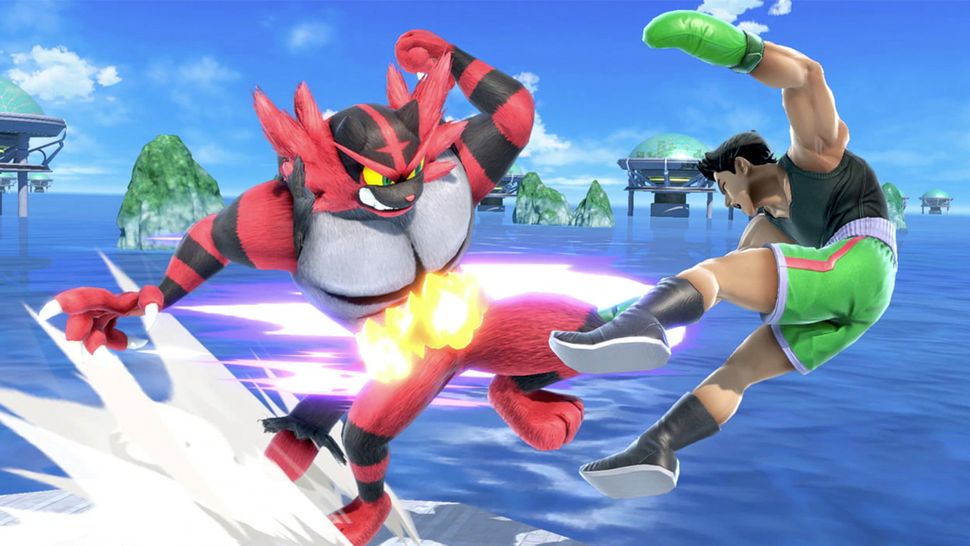 It's easy to forget how revolutionary Smash Bros. was back in the day; it flips the idea of a fighting game on its head to great effect thanks to a diverse roster of fighters and a system where you have to build up damage rather than chipping away at a health bar. Super Smash Bros. Ultimate is a good reminder, and it's another classic that'll almost certainly stand the test of time.
Ultimate somehow makes this 20-year series feel fresh. It's exceptionally polished and more than capable of balancing 70+ characters, resulting in Smash at its best.
The Legend of Zelda: Link's Awakening
Image 1 of 3
Image 2 of 3
Image 3 of 3
Wait a minute, doesn't this sound familiar? That's because it is. The original Link's Awakening appeared 27 years ago on Game Boy, and this classic top-down adventure is back on screens with a shiny new coat of paint and many excellent quality-of-life improvements, not to mention an adorable art style. It's an ode to old-school Zelda so is very different to the likes of Breath of the Wild, but that only increases the charm.
If you missed The Legend of Zelda: Link's Awakening the first time around when it landed in the early 1990s, don't make the same mistake now - grab it and experience a slice of gaming history.
Paper Mario: The Origami King
Image 1 of 3
Image 2 of 3
Image 3 of 3
Paper Mario is definitely one of Nintendo's weirdest franchises, but it's also one of the most imaginative. This one has a villainous origami plot that turns our heroes into mindless automatons, for example.
Featuring unique mechanics, a gorgeous paper-craft world, a good sense of humor, and an excellent battle system, Paper Mario: The Origami King is well worth your time. Because it's a few months old, you should hopefully be able to get a good discount on it as well.
---
Want more deals on Nintendo essentials? Don't forget to check out our guide on the best Nintendo Switch accessories - it's frequently updated with the latest offers on essentials like the best Nintendo Switch chargers. We've also rounded up the cheapest Nintendo Switch controller prices if you need some more Joy-cons or a Pro controller.