Winter is officially here, and there's a blizzard of new releases set to blanket your spare time. With Winter 2023 running through to March 20, 2023 – and with no fewer than 25 high-profile releases scheduled for that window – we thought it would be appropriate to highlight some of the must-play games of the season.
Big in 2023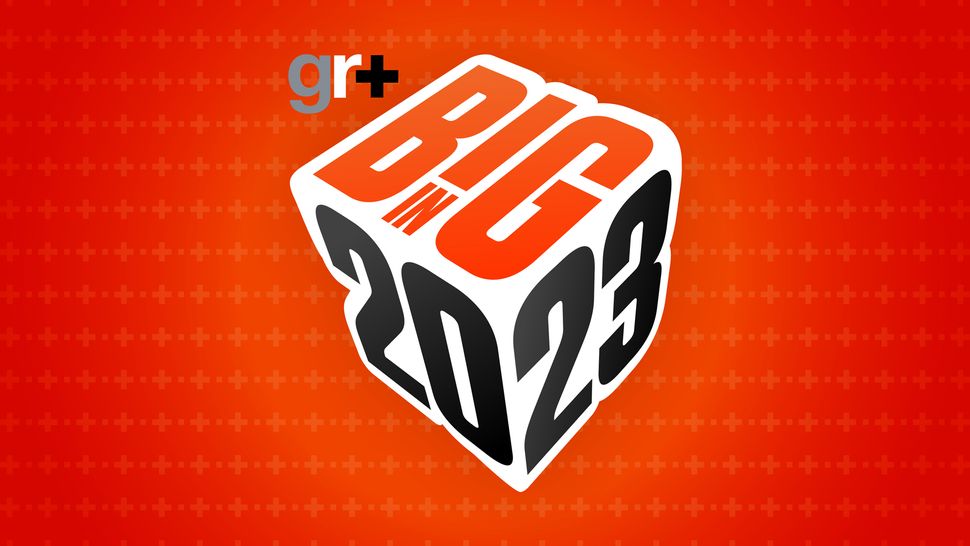 Big in 2023 is the GamesRadar+ guide to the most anticipated games of the year. Join us all throughout January as we explore the biggest upcoming video games of 2023, and the developers making them.
Below you'll find our pick of 10 games you should pay attention to this winter, along with a long-list of release dates that covers the season. Frankly, there's an outrageous number of new games for 2023, running a truly ridiculous number of genres. Whether you're into hunting monsters or fantasy RPGs, terrifying crawls through alien space stations or contemplative survival at the end of the world, big sci-fi action and everything else in between, there really is something for everybody across all of the major platforms releasing in the next three months.
As we're focusing on the Winter 2023 period, that means some notable games are missing that are currently scheduled for the end of March. So if you're looking for more info on the likes of Resident Evil 4 Remake and Crime Boss: Rockay City, you'll want to check out our full upcoming PS5 games, upcoming Xbox Series X games, and upcoming PC games lists.
Big Games For Winter 2023
Forspoken
Platform(s): PS5, PC
Release date: January 24, 2023
With Final Fantasy 16 and Final Fantasy 7 Rebirth both set to launch this year, Square Enix has set itself up for a seismic 2023. But before both of these RPGs release, the publisher is set to unleash Forspoken. A new action-adventure game from former Final Fantasy 15 developers, Forspoken stars Frey Holland – a young woman who finds herself transported from New York City to the fantasy world of Athia. She'll need to wield a suite of over 100 spells to survive this land wrought with evil energies, battling across a massive open world using magic parkour to take down a host of screen-dwarfing enemies. Forspoken is set to launch on PC and PS5 as a console exclusive on January 24.
Dead Space Remake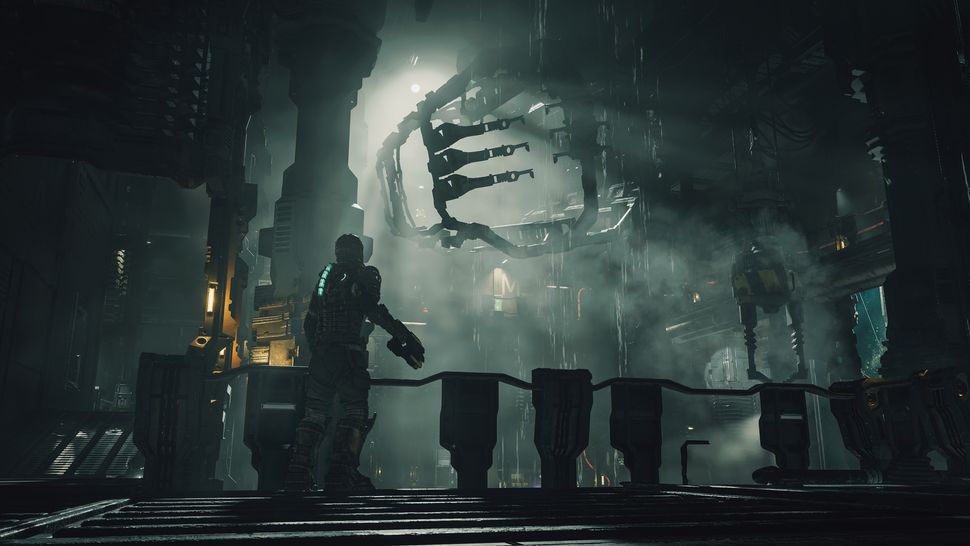 Platform(s): PC, PS5, Xbox Series X
Release date: January 27, 2023
The long-dormant Dead Space series is getting a revival in 2023, with developer Motive working on a full Dead Space remake of the 2008 original. The studio is going far beyond a mere graphical overhaul as it embraces the power of the PS5 and Xbox Series X, it is also updating everything from the audio design and enemy AI to the combat systems and even the outlay of the USG Ishimura – which will now be a fully realized space that allows for seamless exploration. Dead Space is regarded as one of the best horror games of all-time, and we're keen to see whether it still has the power to generate endless nightmares here in 2023.
Hogwarts Legacy
Platform(s): PC, PS5, Xbox Series X
Release date: February 10, 2023
Hogwarts Legacy looks every bit the Harry Potter game that fans have dreamt of playing since 1997, when The Philosopher's Stone introduced the world to a fantasy realm of witchcraft and wizardry. While J.K. Rowling has sullied the once-beloved universe through her vocal pushback against transgender rights, the franchise creator has allegedly played no part in the creation of this open-world RPG from developer Avalanche Software. You'll be able to create and customize your own fifth-year student and become a late entrant to Hogwarts during the 1800s, battling evil forces as you attempt to attend classes to refine your magical abilities. Hogwarts Legacy releases on PC, PS5, and Xbox Series on February 10; it's expected to launch on PS4 and Xbox One on April 4, with the Switch version delayed to July 25.
Wild Hearts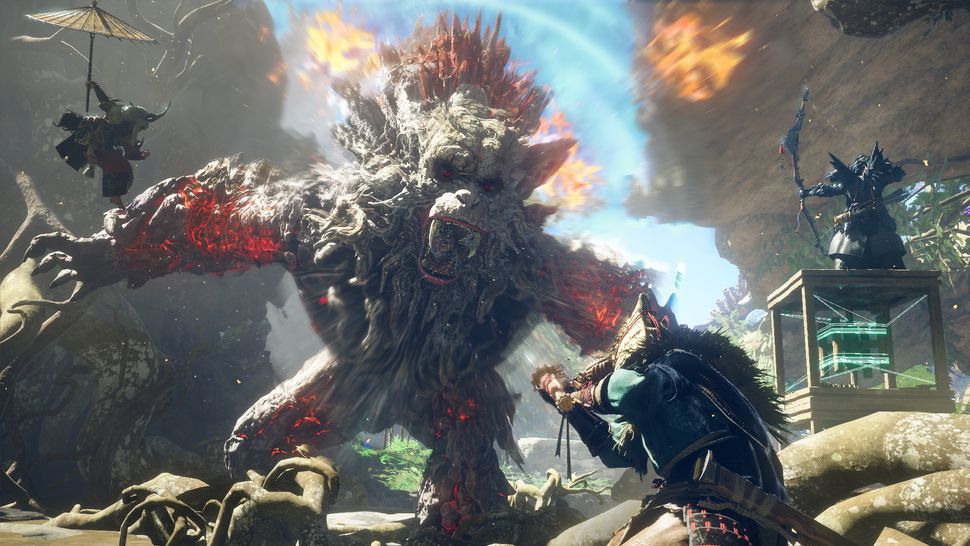 Platform(s): PC, PS5, Xbox Series X
Release date: February 17, 2023
EA is going after Monster Hunter in 2023. The publisher has partnered with developer Omega Force, the studio best known for the Dynasty Warriors series and its spin-offs, for this massive monster hunting action-RPG. Wild Hearts will see you and up to two friends battling Kemono, giant creatures that have been corrupted by their natural surroundings. To survive these beasts you'll need to craft and deftly wield an array of melee weapons, and utilize Karakuri – player-created defense structures which can help you damage, distract, or otherwise pindown an aggressor. Wild Hearts looks like an accessible point of entry to this genre, and will be available for PC, PS5, and Xbox Series X on February 17.
Atomic Heart
Platform(s): PC, PS5, PS4, Xbox Series X, Xbox One
Release date: February 21, 2023
Atomic Heart could be the breakout hit of 2023. It has steadily earned itself a cult following thanks to a series of phenomenal gameplay trailers, showcasing an experience that looks an awful lot like BioShock set in a truly bizarre sci-fi world. With its dynamic and detailed visuals, awe-inspiring scenario design, and weighted combat with a suite of inspired weaponry, there's something about Atomic Heart's composition that easily arrests attention. It's all going to come down to the execution and, thankfully, we won't have long to find out if Atomic Hearts plays as well as it looks: the upcoming action-RPG set to launch on PC, PS5, PS4, Xbox Series X, and Xbox One on February 21.
Horizon Call of the Mountain
Platform(s): PS5 (PSVR 2)
Release date: February 22, 2023
Horizon Call of the Mountain looks every bit the PSVR 2 system seller. This visually stunning virtual reality game will tell a standalone story set parallel to the events of Horizon Zero Dawn, with a focus on first-person combat and world traversal. You'll have to physically reach between ledges in an effort to scale the mountain, while the tactile combat design will see you wielding a bow and arrow against Horizon's famous robotic creatures. These features have been built to take full advantage of the advanced fidelity and control systems that are unlocked by the PlayStation VR2 hardware, so we're keen to see how this adventure comes together. Horizon Call of the Wild launches alongside PSVR 2 on February 22.
Sons of the Forest
Platform(s): PC
Release date: February 23, 2023
A sequel to one of the best survival games in recent history is well worth paying attention to, especially one treated with as much care as Sons of the Forest. Endnight Games has reined in its focus onto PC development for its expansion to The Forest, as it prioritizes a larger and more reactive open world to hunt through. The studio has bolstered enemy AI, introduced more robust crafting and building mechanics, and overhauled the combat and survival systems to make for a more visceral experience. With advanced seasons and dynamic weather to contend with, along with more aggressive cannibals and mutants inhabiting the island, you'll need to make careful plans to survive regardless of whether you're playing alone or with friends. Sons of the Forest will be released on February 23 for PC.
Octopath Traveler 2
Platform(s): PC, PS5, PS4, Switch
Release date: February 24, 2023
Octopath Traveler is extending its reach in 2023. While Square Enix's excellent 2018 RPG launched as a Nintendo Switch exclusive, this retro-inspired sequel is also set to land on PC, PS4, and PS5 as Square Enix attempts to bring more of you into this delightful world of turn-based battling. Following the lives of eight heroes with separate (but ultimately converging) storylines, Octopath Traveler 2 is set to bring new characters into the fray alongside a revised combat system. If you've ever been interested in trying some of the iconic Japanese strategy games from the '90s, but are after an experience with more modern refinement in control and presentation, then this is a great place to start. Octopath Traveler 2 launches on February 24 for PC, PS5, PS4, Switch.
The Day Before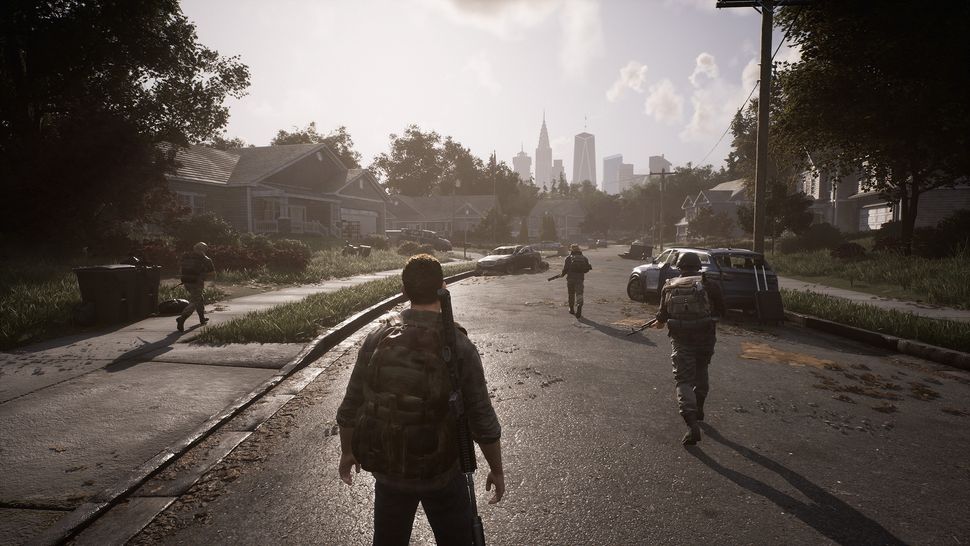 Platform(s): PC
Release date: March 1, 2023
Have you heard about The Day Before? This upcoming open-world survival game is currently the second most wishlisted game on Steam – behind Hogwarts Legacy, and above everything from Starfield to Hollow Knight: Silksong – so it must be doing something right. This MMO from developer Fntastic is set in a post-pandemic America overrun by flesh-hungry infected and countless survivors who will do anything to live through another day. You'll need to scavenge for resources through a beautiful Unreal Engine 5-rendered landscape, fight to survive with realistic weapons, and establish a colony with other like-minded players to safely trade items and recuperate. We're eager to see how The Day Before comes together following so much anticipation, and we'll be there alongside you when the game launches for PC on March 1.
Star Wars Jedi: Survivor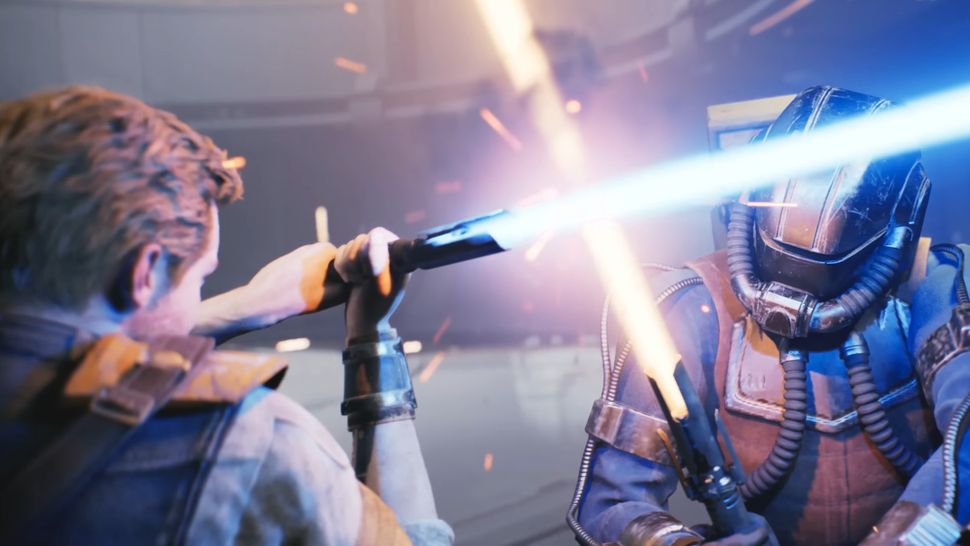 Platform(s): PC, PS5, Xbox Series X
Release date: March 17, 2023
It's one of the most highly anticipated upcoming Star Wars games out there, and for good reason: Star Wars Jedi: Survivor picks up five years after the cataclysmic events of Star Wars Jedi: Fallen Order – the second best-selling Star Wars game in the US. Cal Kestis returns as a fully fledged Jedi Master, fighting to survive as the Empire tightens its grip on the galaxy. As a result of the more dire circumstances, developer Respawn Entertainment is giving Cal a new suite of abilities, including powerful new Force moves and five distinct lightsaber stances to master. Star Wars Jedi: Survivor will be a bigger adventure with heightened challenge and a more refined combat system, so you PC, PS5, and Xbox Series X owners best clear some free time on March 17.
Every game to watch this winter
Above we spotlighted 10 games that we think you should be following through winter 2023, but what about everything else? While we're tracking every one of the video game release dates, below we are focusing on the games releasing between January and March 20. You better clear some hard drive space now, because it's going to be be a busy few months...
Games coming out in January 2023
One Piece Odyssey – January 12
Fire Emblem Engage – January 20
Forspoken – January 24
Dead Space remake – January 27
Season: A Letter to the Future – January 31
Inkulinati – January 31
Games coming out in February 2023
Deliver Us Mars – February 2
Hogwarts Legacy – February 10
Blanc – February 14
The Settlers: New Allies – February 17
Wild Hearts – February 17
Atomic Heart – February 21
Like a Dragon: Ishin – February 21
Horizon Call of the Mountain – February 22
Company of Heroes 3 – February 23
Sons of the Forest – February 23
Kerbal Space Program 2 – February 24
Kirby's Return to Dreamland Deluxe – February 24
Octopath Traveler 2 – February 24
Destiny 2: Lightfall – February 28
Games coming out in March 2023
The Day Before – March 1
Wo Long: Fallen Dynasty – March 3
Skull and Bones – March 9
Bayonetta Origins: Cereza and the Lost Demon – March 17
Star Wars Jedi: Survivor – March 17

Big in 2023 is the GamesRadar+ guide to the most anticipated games of the year. Join us all throughout January as we explore the biggest upcoming video games of 2023, and the developers making them.