Xbox Series X game deals in Australia
Getting an Xbox Series X at launch as well? We've also rounded up where you can find Xbox Series X games cheap in Australia.
Now that the PS5 is technically out (albeit impossible to get), the price of games is going up in Australia. While most blockbuster new releases have traditionally RRPed for AU$99.95 at launch, most retailers (with some notable exceptions) usually knock between AU$10-20 off that price. But going forward, you'll be lucky to get a next-gen launch title for less than AU$100. While that's truer for first-party titles than others, it's a trend you should be aware of.
The increase was probably inevitable. Take-Two CEO Strauss Zelnick said in September that with production costs going up "200 to 300 percent" it was a well overdue move. But whether it's justified or not, it's a reality: you're going to have to fork out more dollars.
At the time of writing, most PS5 launch games are selling at prices ranging from AU$109 through to AU$125. If you managed to get a PS5 pre-order, you're probably going to need to make some wise purchasing decisions.
Luckily, there are some tricks available to get your PS5 games marginally cheaper. One is shopping around, which we've already done for you below. The other is taking note of which PS4 games have free PS5 upgrades: for example, buying Sackboy: A Big Adventure on PS4 will save you AU$10, and comes with a free upgrade to the PS5 version. Niiice.
Below is the cheapest way to buy the biggest PS5 games at the time of writing. Bargains only really apply to games getting the physical boxed treatment: all digital launch titles, including Bugsnax and The Pathless, will be sold exclusively through the PS Store. We'll keep this page updated if (and when) things change.
PS5 game deals in Australia - physical editions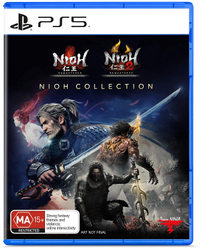 Nioh Collection | AU$108 (usually AU$124.95)
While this new PS5 revamp of Nioh and its sequel is subject to the dreaded next-gen tax, it's still brilliant value: two sprawling 60+ hour action RPGs in the Soulslike vein, all looking much sharper and smoother on the new console. Via Amazon.
---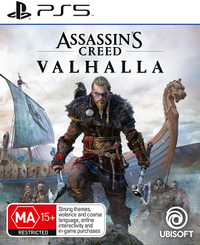 Buy Assassin's Creed: Valhalla | AU$78 at Amazon (usually AU$99.95)
This has been on sale for as little as AU$68, so this isn't the cheapest you'll likely ever get Valhalla again. If you've got the patience, maybe wait it out: Amazon prices on Ubisoft games tend to fluctuate wildly.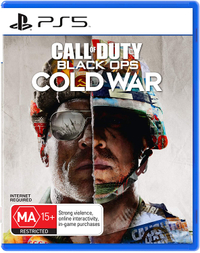 Buy Call of Duty Black Ops: Cold War | AU$88 at Amazon (usually AU$119.95)
While the latest Black Ops releases a day after the PS5 in Australia, that's close enough for us to consider it a launch title. The price varies wherever you look: JB Hi-Fi has it for AU$109, EB Games has it for AU$119.95, but Amazon's discount easily beats the competition, even if the price has gone up since the game's launch.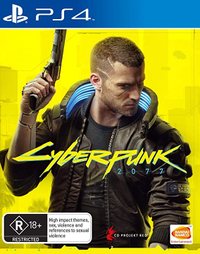 Cyberpunk 2077 | AU$78 (usually AU$109.95)
Yeah, this isn't a next-gen title: updates for the upgraded PS5 and Xbox Series version won't release until the second half of this year. Still, the PS5 does a good job of running this technical marvel at 60fps, compared to a famously poor showing on the base PS4. If you're going to be playing Cyberpunk 2077 any time soon, doing so on a new-gen console with backwards compatibility is the only tolerable way to go.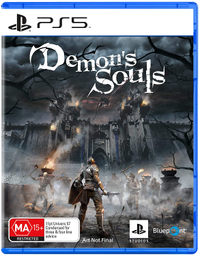 Buy Demon's Souls | AU$98 at Amazon (usually AU$124.95)
Arguably the most exciting launch title in the PS5's arsenal, this ground-up remake of Demon's Souls has an RRP of AU$124.95, which most retailers are abiding by. At the moment, Amazon is selling it for a huge AU$26.95 off the usual price. Hard to say if it'll get cheaper than this any time soon, but this is the best we've seen so far.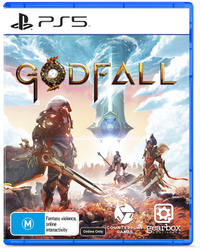 Buy Godfall | AU$96 at Amazon (usually AU$124.95)
This third-person melee brawler has the distinction of being the first game officially announced for PS5. It's not a first-party game, but the same RRP pricing applies. That said, the price has dipped significantly several times since launch, probably because the game didn't exactly blow the world away. It's hit the sub-AU$80 mark before, so best wait if you want a bargain.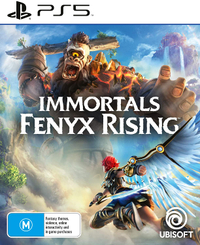 Immortals Fenyx Rising | AU$58 (usually AU$99.95)
This cross-gen open world adventure is like other Ubisoft games: it doesn't RRP above AU$100 like a lot of other late 2020 games (looking at you, first-party Sony games). Even then, this current price at JB Hi-Fi is pretty good.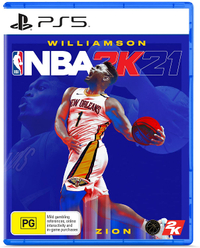 Buy NBA 2K21 | AU$88 at Amazon (usually AU$109.95)
Again, Amazon has this cheapest by a landslide. Do note that if you own the base PS4 version, you won't get a free upgrade to PS5: that will only happen if you own the Mamba Forever Edition, which is currently AU$150 on Amazon. Ouch.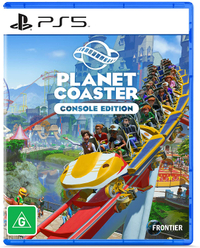 Buy Planet Coaster: Console Edition | AU$69 at Amazon (usually AU$79.95)
This brilliant amusement park simulator isn't a full price title, but yet again, Amazon has it the cheapest. The game actually ships a couple of days before launch, so if it's the PS5 launch title you're most excited for, you should have it ready to go, day one.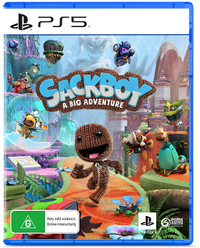 Buy Sackboy: A Big Adventure | AU$88 at Amazon (usually AU$109.95)
This whimsical family-friendly outing RRPs for less than the likes of Demon's Souls, but it's still expensive. Amazon is selling it for just under a hundred, but there is a trick to getting it cheaper: the PS4 version upgrades to the PS5 version for free and is currently AU$79 at Amazon. It's unclear if there's a time limit on that upgrade offer, and of course, if you buy it physically for PS4 and purchase a PS5 digital edition, it won't work.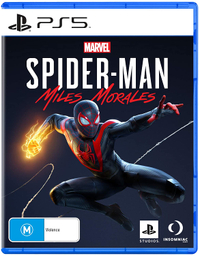 Buy Spider-Man: Miles Morales | AU$75 at Amazon (usually AU$95)
Depending who you talk to (read: anyone not obsessed with Demon's Souls) this is the jewel in Sony's PS5 launch crown. The version listed above is Miles Morales alone, but if you want the 2017 PS4 game included, the Ultimate Edition is currently AU$98 at Amazon, and AU$125 everywhere else. The PS4 version is available for AU$79 on Amazon, and upgrades to the next-gen version for free. That's a good option if you missed a launch PS5.
PS5 game deals in Australia - digital editions
At the time of writing, the PS5 games available to pre-order on the PlayStation Store is limited: the likes of Demon's Souls and Spider-Man: Miles Morales are available, but when it comes to digital-only launch titles like Bugsnax, The Pathless and Observer: System Redux, they've yet to appear. We'll be sure to update this section when they do appear—hopefully with a nice pre-order discount to boot.
That said, here are the PS5 launch titles that are available digitally on the PlayStation Store at the moment. Do be aware that buying them physically is cheaper at the time of writing.
Buy Asassin's Creed Valhalla | AU$99.95
Buy Assassin's Creed Valhalla Gold Edition | AU$149.95
Buy Assassin's Creed Valhalla Ultimate Edition | AU$169.95
Buy Demon's Souls | AU$124.95
Buy Demon's Souls Digital Deluxe Edition | AU$154.95
Buy Godfall | AU$114.95
Buy Godfall Deluxe Edition | AU$144.95
Buy Godfall Ascended Edition | AU$159.95
Buy NBA 2K21 | AU$109.95
Buy NBA 2K21 Next Generation Mamba Forever Edition | AU$149.95
Buy Sackboy: A Big Adventure | AU$109.95
Buy Sackboy: A Big Adventure Digital Deluxe Edition | AU$139.95
Buy Spider-Man: Miles Morales | AU$94.95
Buy Spider-Man: Miles Morales Ultimate Edition | AU$124.95