Cyber Monday laptop deals live: the biggest and best offers available now
Bringing you the best Cyber Monday deals for big name laptop brands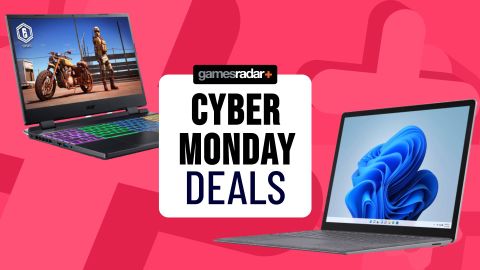 (Image: © Acer/Microsoft/Future)
The Cyber Monday laptop deals have landed, coming in full force and providing discounts, sales, and savings for everybody who's been looking to get a portable PC without breaking the bank in the process. Whether you're looking for a budget 'book or a high-end gaming laptop that'll handle whatever you put it through, we've got what you need right here, as we'll curate the best Cyber Monday laptop deals as they come through in real time.
The big question: where do you start? Cyber Monday can feel like reheated leftovers but, as you'll see over the coming hours, that's anything but the case. Some retailers even save some of their biggest offers for after the weekend, meaning you might have made the right choice in holding fire after Black Friday.
For a wider look at what's on offer, head on over to our complete guide to Cyber Monday laptop deals.
If you're not content with splashing out on laptops this Cyber Monday then be sure to check out the latest Cyber Monday Nintendo Switch deals, as well as the Cyber Monday external hard drive deals in case you're in need of some extra space for that brand new laptop of yours.
Today's Cyber Monday laptop deals in the US
Today's Cyber Monday laptop deals in the UK