Cyber Monday Pokemon deals are now over, but that doesn't mean you can't make a saving here or there. Some discounts are clinging on, so it's worth taking a look to see what reductions you can get on toys, cards, Switch games, and more.
Historically speaking, discounts on Pokemon merchandise doesn't tend to stick around for long, and that's been the case with the Cyber Monday Pokemon deals. As such, it's important to act fast if you want to capitalize on the best discounts. For those looking to grab a Pokemon game on Switch, for example, we've already seen some great price drops on certain titles.
Below, we've gathered together some of the biggest Cyber Monday Pokemon deals that are still active, along with a roundup of retailers that are worth keeping an eye on when it comes to bagging a bargain on all things Pokemon.
Cyber Monday Pokemon deals in the US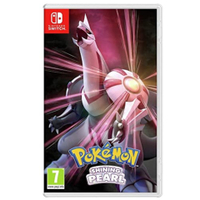 Pokémon Shining Pearl |$59.99 $41.99 at Best Buy
Save $18 - This 2021 remake of Pokemon Peal offers a more affordable Pokemon journey than Scarlet and Violet. Just think twice about taking Mindy up on that trade.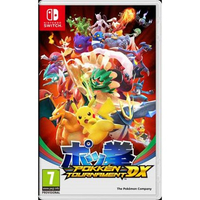 Pokkén Tournament DX | $59.99 $53.95 at Amazon
Save $6 - Does your preferred style of battling include brawling? There's a great little saving to be made on this Pokemon-themed fighting game for the Nintendo Switch.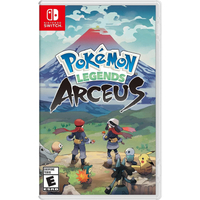 Pokemon Legends Arceus | $59.99 $47.99 at Best Buy
Save $12 - Miss out on this year's early Pokemon game? Now's your chance to catch up. Legends Arceus has dropped down to around $50 in the past, but we hadn't seen it dip as low as this before.

Cyber Monday Pokemon deals in the UK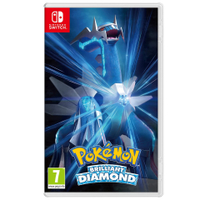 Pokemon Brilliant Diamond | £39.99 £29.99 at Currys
Save £10 - Did you miss Diamond when it originally came out, or would you like to revisit it again? After dropping in price at Currys, this deal brings the remake down to what is very nearly its lowest-ever price (it's off by just a couple of pounds).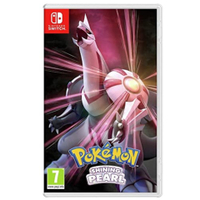 Pokemon Shining Pearl | £49.99 £29.99 at Amazon
Save £20 - If you're wanting to relive Pokemon Pearl on your Switch or experience it for the first time, now's a great time to snap up the Shining Pearl remake for less.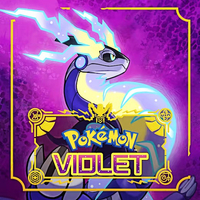 Pokemon Violet | £49.99 £41.99 at Amazon
Save £8 - Tempted to jump into the new Pokemon game or snap it up as an early Christmas present? There's currently a small saving to be made if you order the physical version.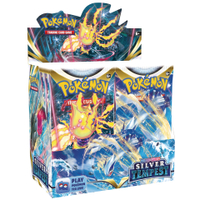 Silver Tempest Booster Box | £143.64 £129.95 at Magic Madhouse
Save £13.69 - While If you want to boost your card collection en-masse, there aren't many better offers than this; it gets you 36 booster packs with 10 cards each.

Cyber Monday Pokemon deals - FAQs
When will the Cyber Monday Pokemon deals start?
The Cyber Monday Pokemon deals are over, and they took place on November 28. Don't think they were limited to that 24-hour period, though. The discounts started to roll in the moment Black Friday ended, and they'll likely continue until the end of November.
Cyber Monday Pokemon deals - what to expect
It can be tricky to know where you should start during sales like this; there's always a lot of choice. However, the Cyber Monday Pokemon deals tend to emphasise merch, toys, and plushies each year.
The official Pikachu plush is a good case in point. It usually drops to its what is very nearly its lowest price ($13, down from $20) every November. Similarly, we saw everything from Bulbusaur to Eevee evolution soft toys fall in price last year. As such, they're definitely worth prioritizing when the offers kick off in 2022.
Video games sometimes get a discount during Cyber Monday as well. Because Sword and Shield (not to mention Arceus, or the remakes of Ruby and Sapphire) have been out for a little while now, they're prime candidates for a reduction. If you've not tried them yet, November could be your best chance. Similarly, New Pokemon Snap is also one to watch during the Cyber Monday Pokemon deals. It came out back in April 2021, so we wouldn't be surprised to see it drop in cost during the sales event.
What about Scarlet and Violet, then? These will have only just launched as of the Cyber Monday Pokemon deals 2022, so a significant reduction is unlikely. However, it's not impossible. In fact, we wouldn't be surprised if it was slashed by a small amount.
---
Want more opportunities to save money? Be sure not to miss the upcoming Cyber Monday gaming deals, Cyber Monday board game deals, and Cyber Monday Pokemon card deals.