There's never a bad time for cheap AirPods - these headphones are always popular and always expensive, so any discount we can get our hands on is much appreciated. As luck would have it, Walmart's got a great offer on the latest model of Apple AirPods with a Charging Case for $139 (which is $20 less than normal). What's more, the latest AirPods with a Wireless Charging Case are also on offer at $169, a solid $30 less overall.
Cheap AirPods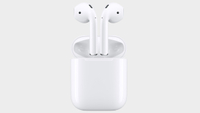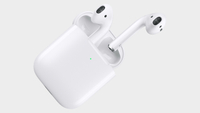 More cheap AirPod deals:
Walmart | Best Buy | Amazon
Cheap AirPods are popular for a reason; as with all Apple products, they tend to sit on the… well, expensive side of things. However, you're getting high-quality premium products for that cash. There's a reason Apple products top our lists of the best gaming tablet and the best gaming phone, after all. In the case of the AirPods, they're wireless in-ear headphones with a customizable fit and the ever-useful Active Noise Cancellation to shut out the bustle of the outside world.
Not that AirPods are the only headphones you should be considering, of course - they're just the tip of the iceberg. There's a lot of excellent tech out there to choose from, as demonstrated by our guide to the best gaming headsets. And those recommendations aren't exclusively for gamers, either. Many are compatible with - and excel on - mobile devices.
Looking for a good Valentine's Day gift, particularly if you've left it late? There's always the Disney Plus gift card which is on sale today - it'll arrive instantly and offers a full year of the new streaming service at a reasonable price.