The biggest showcases of E3 2022 have now drawn to a close. And while we've been treated to dozens of pretty cinematic trailers, promising gameplay reveals, remakes and reworkings over the last several days – not least during the Xbox and Bethesda Games event, and Geoff Keighley's Summer Game Fest – there are plenty of games that, for one reason or another, failed to peak their heads above the development trenches.
We've already highlighted the 10 Xbox Series X exclusives that weren't shown during the Xbox Bethesda Games Showcase, but here we take a broader look at the big-hitters and most intriguing projects that we'd have loved to have seen more of, but sadly didn't. Without further ado, here are 15 of the biggest games posted missing at E3 2022.
---
God of War: Ragnarok
Given Sony and Santa Monica Studio's much-anticipated follow-up to 2017's God of War is still, at the time of writing, scheduled to arrive this year, it seems pretty incredible we didn't see at least something over the course of E3 2022. Having missed Sony's most recent State of Play event, most of us reckoned Kratos and Atreus' next adventure was a cert to show its painted face during the following week's Summer Game Fest. It didn't, making God of War: Ragnarok the highest-profile absentee from this year's season of showcases. We'll undoubtedly see more soon – be that new gameplay footage or, at the other end of the anticipation spectrum, news of a delay – but, boy, have we been left in the dark between times.
Avatar: Frontiers of Pandora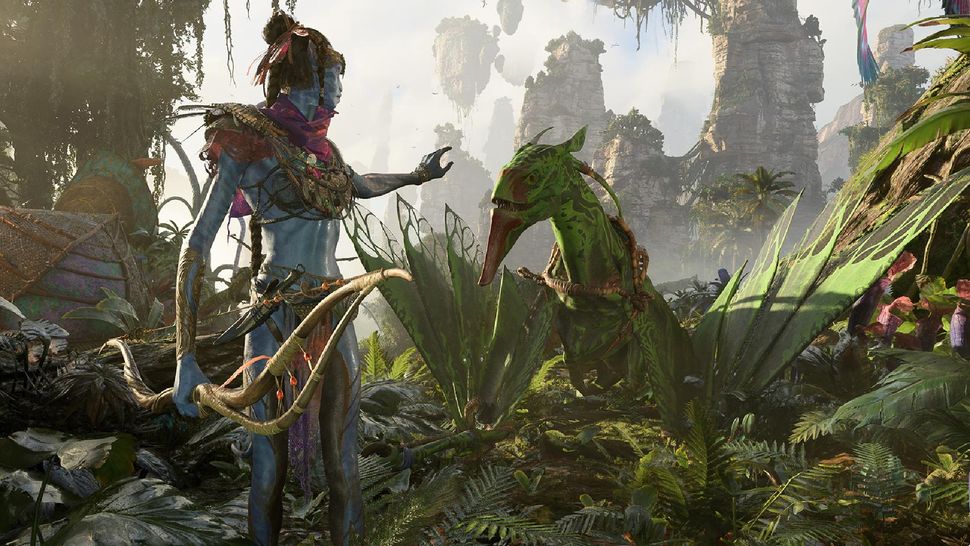 News of an open-world Avatar game, named Avatar: Frontiers of Pandora, wowed the virtual crowds of E3 last year – and with James Cameron's Avatar 2 film due to hit cinemas this December, a 2022 launch date for its video game stablemate seemed to make sense. Fast forward 12 months and we've seen very little of Ubisoft and Massive Entertainment's (the team behind The Division) slant on Pandora, making its absence at E3 2022 all the more bewildering. In May, Ubisoft reaffirmed that Avatar: Frontiers of Pandora, Mario + Rabbids 2, and Skull and Bones were all on-track to launch before the end of the fiscal year, which concludes March 31, 2023. We'll take them at their word, but a wee E3 trailer would have gone a long way.
BioShock 4
Since its announcement in 2019, fans of 2K's Big Daddy-sporting underwater FPS have been pining for more info on BioShock 4. The Ken Levine-led Irrational Games may have disbanded since the series' last entry, 2013's BioShock Infinite, but the specially-formed Cloud Chamber Studios has taken on the mantle, tasked with bringing BioShock to life once more. A mix of speculation and reading between the lines has us thinking BioShock 4 will extend its first-person shooter heritage, and will be set in a fictional 1960's Antarctic city called 'Borealis' – but nothing is certain at this point. An E3 2022 trailer could have shed light on the subject, but it wasn't to be.
The Outer Worlds 2
A solid showing of Starfield was almost guaranteed at the Xbox and Bethesda Games showcase, and that's exactly what we got. Perhaps spotlighting another space-set role-player risked taking the shine of the headliner, but we nevertheless expected something from Obsidian's The Outer Worlds 2. Following the original 2019 ARPG, the sequel looks set to evolve the same open-ended, exploratory vibes the developer captured so well in Fallout: New Vegas and is, surely, one of the most anticipated games of its kind at present. Its absence from E3 2022, then, was a surprise, even if The Outer Worlds 2 is still in early development.
Senua's Saga: Hellblade 2
Built in Unreal Engine 5 and bolstered by state-of-the-art photogrammetry technology, Senua's Saga: Hellblade 2 looks every bit the sequel to 2017's Hellblade: Senua's Sacrifice. The latter was primarily a solid third-person action adventure game inspired by Norse mythology and Celtic culture. Having liaised closely with neuroscientists throughout the game's development, Ninja Theory also created a protagonist struggling with psychosis, and thus how the developer will expand these ideas in part two is exciting. Given the games on show at the Xbox and Bethesda Games showcase are all due in the next 12 months, and given the fact Hellblade 2 did not feature, this one is likely still a ways away.
Creative Assembly's new FPS
The game that continues to have no name, or, well, just about anything else. We do know that Creative Assembly – they of Alien: Isolation fame, among many other hits – is working on a mysterious sci-fi FPS game that was first teased in the early stages of last year. After missing E3 2021, an appearance in some capacity seemed likely ahead of this E3 2022 season. But it wasn't to be. No showing at Sony's pre-E3 State of Play. Nothing at Summer Games Fest. And absolutely nada at the Xbox and Bethesda Games showcase. A clean sweep bingo card of no shows. Given space horror appears very popular at the moment, Creative Assembly's secret project wouldn't have been out of place – but maybe that means it'll stand out more whenever it does show itself.
Contraband
One of E3 2021's most mysterious 'reveals', Contraband showed us very little when it appeared on our radars last year. In development by Just Cause studio Avalanche, Contraband is a co-op open world game that's set in the fictional country of Bayan – a smuggler's paradise – in the heart of the 1970s. Beyond that, there's hardly an abundance of information out there on what the game's really about, which made an appearance at this year's E3 2022 seem, at the very least, possible. It didn't happen, which means Contraband remains shrouded in mystery for now.
Indiana Jones
The team responsible for Wolfenstein 2: The New Colossus, MassiveGames, is working on an official Indiana Jones game – first teased in January of last year. Given the fact it's been several years since the studio's last release, the very same Wolfenstein 2, we thought we might have seen something Indie-related at the Xbox and Bethesda Games showcase. As its place on this list affirms, we did not see a jot, leaving us craving a modern day gamified take on Doctor Jones more than ever.
Project 007
In what can only be described as a match made in heaven, Hitman developer IO Interactive is actively working on a James Bond game, currently boasting the working title Project 007. The quality of old school spy games has dipped somewhat in recent years, but given the fact Hitman is essentially James Bond with a bald protagonist, this one appears in safe hands. Details are still thin on the ground at present, with the latest snippet of new information being the fact that it did not appear over the course of E3 2022. Which is, of course, a real shame.
Slitterhead
Revealed during last year's Game Awards, it was perhaps a little too soon to see more of Slitterhead – the in-development horror game directed by none other than Keiichiro Toyama, the creator of Silent Hill. Still, that reveal was the teasy-est of teasers which could have paved the way for something more concrete over the course of E3 2022. It didn't, much to the chagrin of horror aficionados like myself. And while there were plenty of other scare 'em ups on show to appease the frightful fans among us – Scorn was perhaps the closest to this one during the Xbox and Bethesda Games event – something more on Slitterhead would have gone down a treat.
Atomic Heart
Often described as a Soviet-inspired BioShock, Atomic Heart has been baffling us as to what it actually is since 2017. Whatever it is, it looks cool – and while not an Xbox-exclusive, it is confirmed to be a Game Pass title at launch. After giving us its most thorough showing at last year's E3, seeing more this year wasn't beyond the realms of possibility. That said, developer Mundfish is based in Russia, and, amid the ongoing unrest in Eastern Europe, the studio has been understandably quieter in recent months than it otherwise might have been. Atomic Heart's most recent trailer mentions a Fall 2022 release date – whether this is or isn't the case will likely be made clear in the coming weeks.
Replaced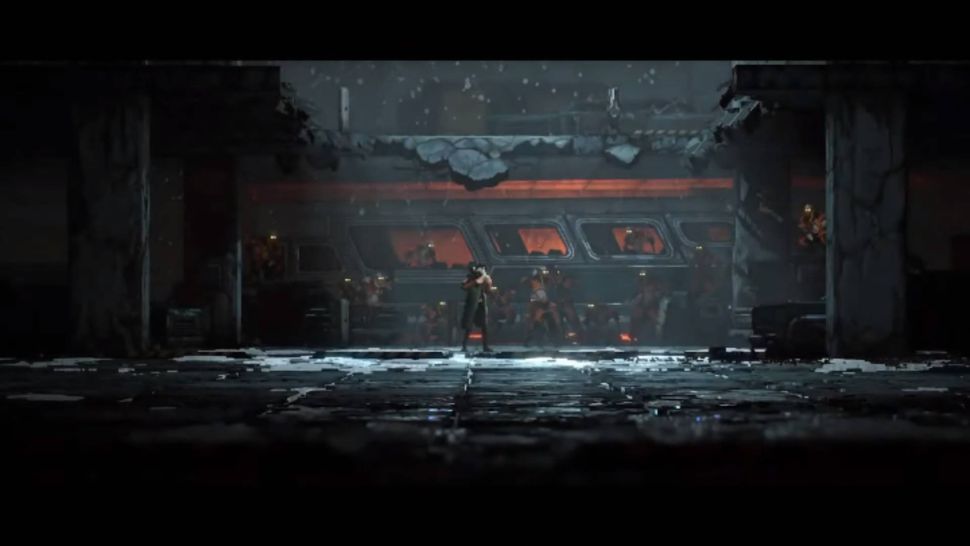 Replaced first showed its hand during last year's E3, making a great impression in the process. With 2D sprites sidescrolling across industrial 3D backdrops, brutal shootouts, claustrophobic environments, and an unshakably moody, grunge meets cyberpunk-like tone, Replaced looks incredible, and is certainly one to watch for the future. Replaced is set to launch on Game Pass, and while it'd have been great to see more at E3 2022, its developer is another working in the shadow of war – Sad Cat Studio hailing from Belarus. Understandably, the studio is putting the wellbeing of its employees first and has likewise been keeping prospective players up to speed with the game's ongoing development.
Dead Space
The much-anticipated Dead Space remake is due on January 27, 2023 – a release date that was confirmed just last month. Developer Motive is developing the Dead Space remake using EA's proprietary Frostbite engine, and, to be fair to the studio, has done a good job of keeping would-be players updated throughout the development process. Still, we haven't seen, well, pretty much anything of the action horror game in motion. Given how space-horror-leaning E3 2022 was overall, more from the Dead Space remake on stage would have worked a treat. Alas, we did not see more – meaning we'll likely see something bigger and more focused in the coming months.
The Elder Scrolls 6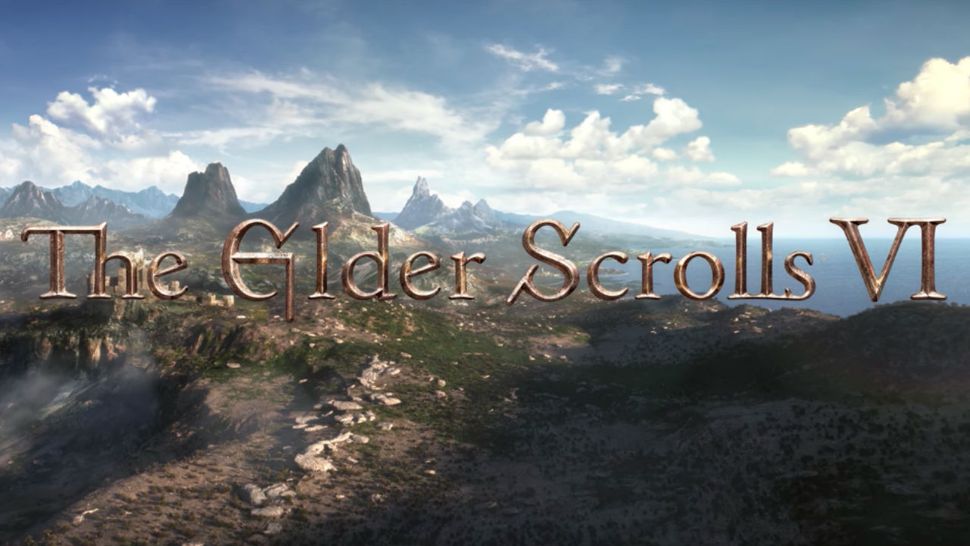 Perhaps the absence of The Elder Scrolls 6 from E3 2022 wasn't the biggest surprise, given just how integral Starfield was to the Xbox and Bethesda Games showcase. But it'd have been nice to have been shown something, right? Starfield, to be fair, is Bethesda's first new series for 25 years, and, due at the tail-end of the year, it made sense for the publisher to share more information on its 1,000 planets and century of solar systems. It's hard to say at this stage how much, if anything, there is to show of The Elder Scrolls 6, but given it was announced way back in the summer of 2018, a wee cinematic teaser trailer wouldn't have gone amiss.
Payday 3
Payday 3 may not have topped many 'Most Expected' lists ahead of E3 2022, but, as announced ahead of E3 last year, the heist 'em up shooter is due to land in 2023. How Starbreeze plans to evolve its forerunner, Payday 2, some 10 years on, remains to be seen – but the developer has said it plans to push the 'games as a service' model that's now ubiquitous in modern gaming. In turn, Starbreeze says "additional content and functionalities are planned for long beyond the original release date." As announced in October 2021, Payday 3 will be set in New York City and sees the return of the first game's cast of characters: Dallas, Hoxton, Chains, and Wolf.
---
In the spirit of what lies ahead, check out our lists of the best upcoming PS5 games, and the best upcoming Xbox Series X games.