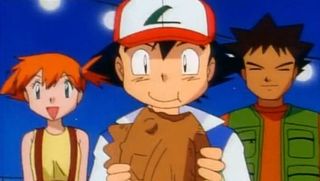 Cooking with Pokemon
As we discussed when we wrote about The Top 7 Most disturbing things about the Pokemon universe, the humans of Kanto, Johto, Hoenn, Sinnoh, and Unova all eat Pokemon. All the time. Like, literally every day.
Which got us thinking... what do the Pokemon taste like? We have to imagine that it would be linked to their names, their looks, their elemental types, or something, right? So, in honor of the release of the newest Pokemon (which you can read about in our Pokemon X and Y review), we got to brainstorming, and pulled together a list of what we think the original 151 Pokemon would taste like, if only we were able to eat them. Bon apptit!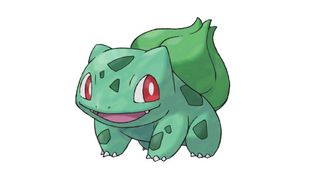 Bulbasaur (#01)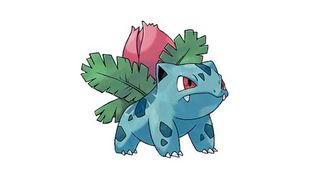 Ivysaur (#02)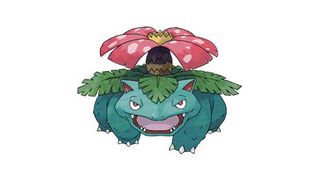 Venusaur (#03)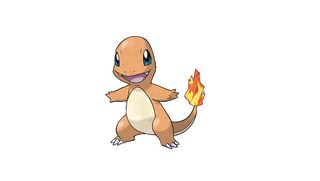 Charmander (#04)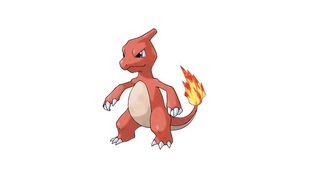 Charmeleon (#05)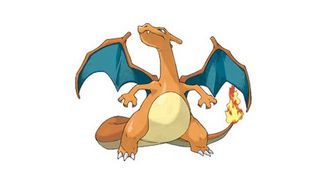 Charizard (#06)
Pure capsaicin, poured over your tongue as you're tied to a chair, begging for your life. After a few moments the burning turns to absolute joy as your eyes roll into the back of your head in a weird combination of glee and horror. You wake up in your bed--several days have passed--and you don't know if it was all a dream, or if you just ate a Charizard.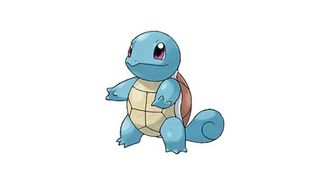 Squirtle (#07)
Turtle soup with a light, salty broth.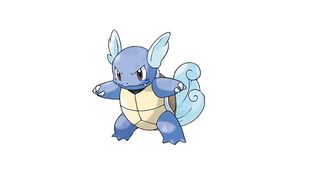 Wartortle (#08)
Turtle soup, but... with like... some feathers shoved in it. Those are feathers, right?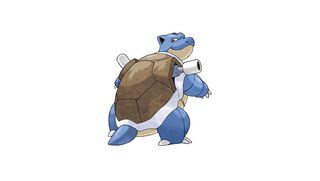 Blastoise (#09)
Putting your mouth up to a fire hydrant.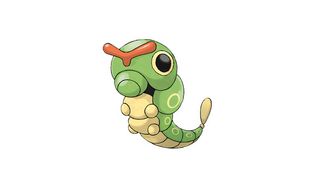 Caterpie (#10)
Chewy, like apple-flavored gum.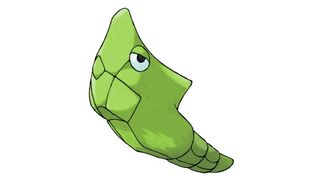 Metapod (#11)
Hard on the outside and chewy on the inside, like a blow pop.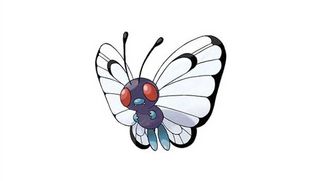 Butterfree (#12)
Pixie stix, but the purple ones that taste awful.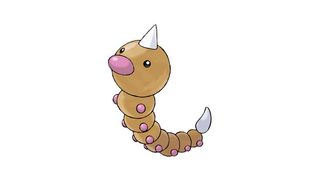 Weedle (#13)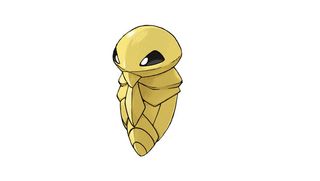 Kakuna (#14)
Hard on the outside and chewy on the inside, like that Nerds rope that's rolled up in a ball in your drawer for when you need nourishment.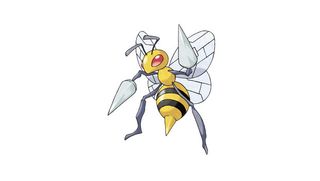 Beedrill (#15)
Like a trip to the dentist.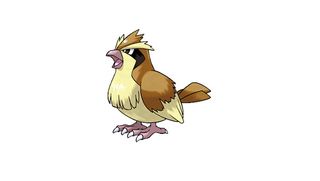 Pidgey (#16)
A pigeon recently shot by a pellet gun. Fresh.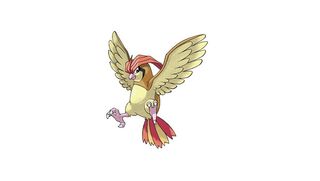 Pidgeotto (#17)
A pigeon recently hit by a car. Slightly less fresh.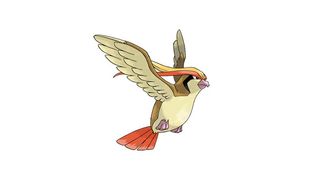 Pidgeot (#18)
Like an old, rotting pigeon. Seriously, you guys, you don't want to eat a Pidgeot. They're nasty.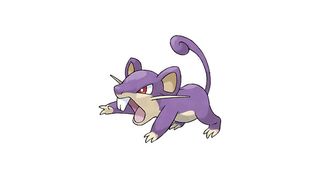 Rattata (#19)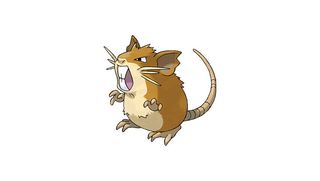 Raticate (#20)
Gourmet ratatouille cooked to perfection with actual bits of rat inside. Also the plague.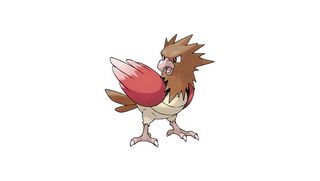 Spearow (#21)
Not like chicken, though. It has like... a weird, sweet kinda thing. It's not like chicken, but it's hard to describe.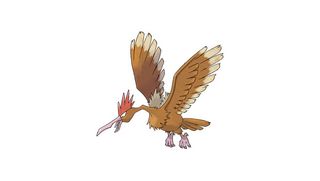 Fearow (#22)
No, like, you totally have to try it though. It's sweeter than chicken, not like chicken at all. You totally have to try it.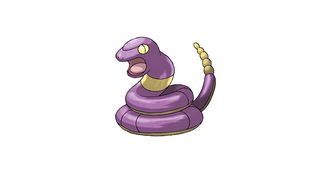 Ekans (#23)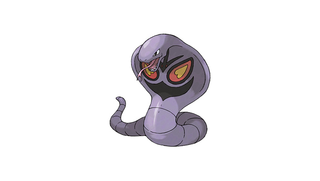 Arbok (#24)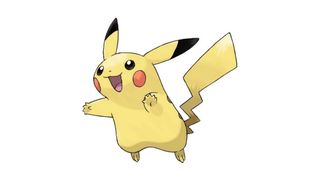 Pikachu (#25)
Putting a battery on the tip of your tongue. An adorable battery!
But yeah, it gives you a shock, even after it's dead, skinned, and cooked.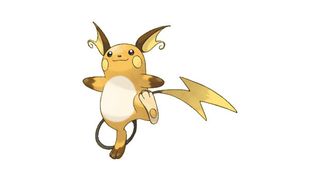 Raichu (#26)
Shoving your wet, dripping tongue into a wall socket.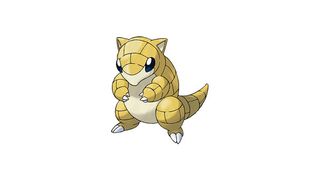 Sandshrew (#27)
"Sort of like other moles, but living in sand for its whole life gives the meat a strange, tough texture. Also the waiter took 30 minutes to get our refills."
3/5 Stars.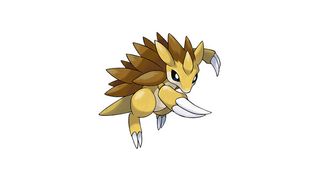 Sandslash (#28)
"Surprisingly cinnamon-y, though with a nice, meaty taste anyway. The waiter also gave us a free dessert because our meals took so long - AND HE WAS HANDSOME!"
4/5 Stars.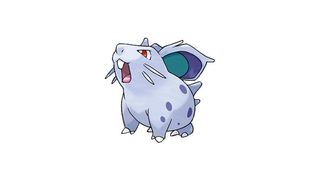 Nidoran (#29)
Nidoran tastes like sugar and spice and everything nice.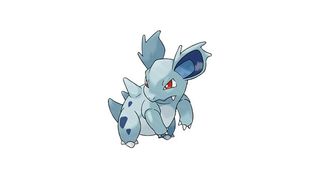 Nidorina (#30)
Nidorina is an extremely delicious dish, and Nidorino doesn't know how big of a mistake he made and he's never getting Nidorina back.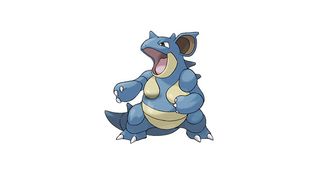 Nidoqueen (#31)
Nidoqueen actually tastes like Nidoking except she doesn't know when to stop nagging, especially when Nidoking doesn't need to stop and ask for directions because he has an amazing sense of direction.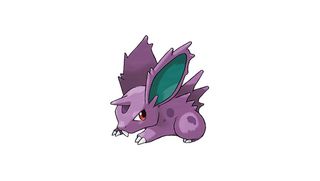 Nidoran (#32)
Nidoran tastes like snips and snails and puppy dog tails.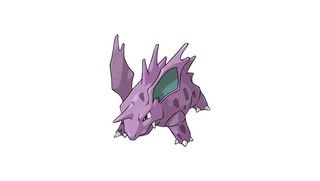 Nidorino (#33)
Nidorino is too good of a dish not to share, but he totally loves Nidorina and promises that the other Nidorina didn't mean anything.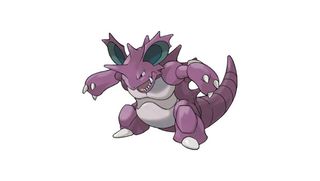 Nidoking (#34)
Nidoking actually tastes almost identical to Nidoqueen except he refuses to stop for directions when they're lost even though they passed like ten gas stations. Why won't he just listen to reason?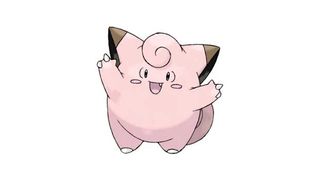 Clefairy (#35)
A light, cakey flavor, similar to a red velvet cake.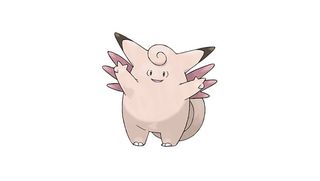 Clefable (#36)
Thick, dense strawberry icing. When mashed against a Clefairy the two make a delicious dessert.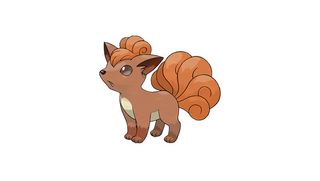 Vulpix (#37)
Ninetales (#38)
Also like a firefox, but the tails provide some extra vulpine goodness.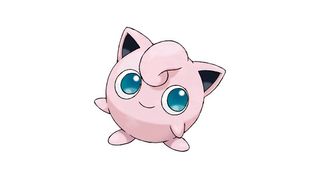 Jigglypuff (#39)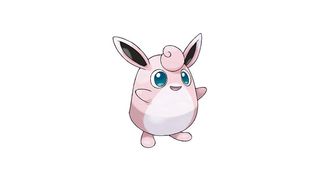 Wigglytuff (#40)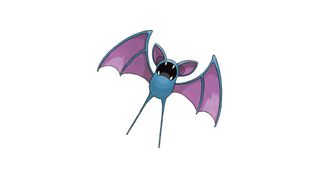 Zubat (#41)
Zubat is nearly meatless, though his breast meat would be fairly tough like turkey jerky.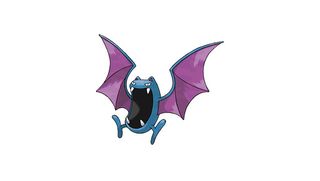 Golbat (#42)
Golbat doesn't have much more meat than Zubat, but it's got an even distribution - making the meat even tougher, sort of like shoe leather.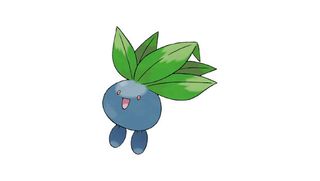 Oddish (#43)
Once cooked properly (to make it stop screaming), Oddish would taste like a regular radish, but with some minor hallucinogenic properties.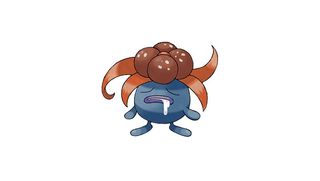 Gloom (#44)
Still a little radishy, but the drool makes it much more moist.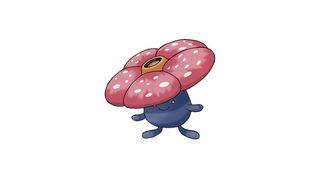 Vileplume (#45)
As the name suggests, Vileplume would be... vile.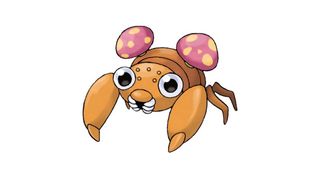 Paras (#46)
Coconut crab is like the blowfish of the Pokemon world. Some parts of them would be healthy and delicious, while others (like where the mushrooms touch) would be highly dangerous.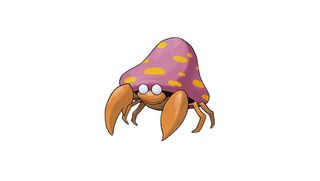 Parasect (#47)
While Paras has some edible parts, we think that Parasect would be completely toxic. His eyes have gone white, and he simply looks... infected. There's no edible part of this crab-like creature - he's essentially a giant poisonous mushroom with giant poisonous crab legs.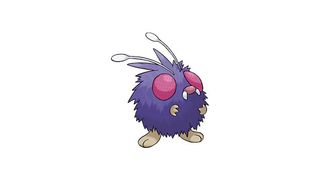 Venonat (#48)
Its eyes would be squishy like a gusher, but its body would taste like a sweet Koosh ball.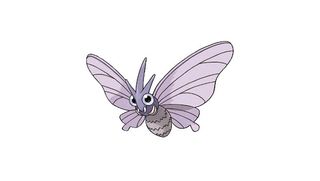 Venomoth (#49)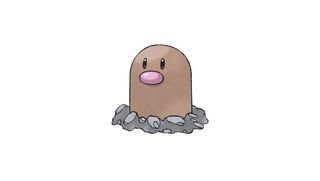 Diglett (#50)
A handful of dirt and rocks.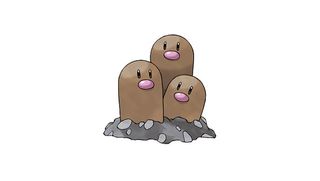 Dugtrio (#51)
Three handfuls of dirt and rocks.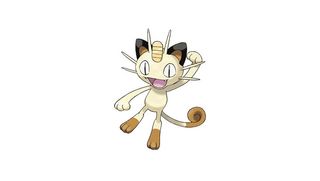 Meowth (#52)
Obviously it'd taste like a cat, but we have to assume it would taste metallic, too. One of its moves involves throwing coins at people, and we don't see any pockets.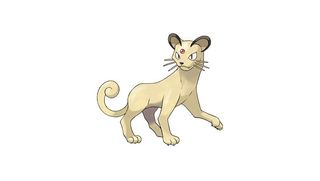 Persian (#53)
Same as Meowth, but replace the coin taste with snootiness.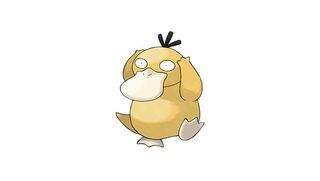 Psyduck (#54)
Peking Duck stuffed with Galerina mushrooms.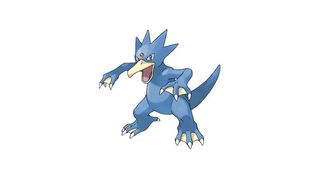 Golduck (#55)
Peking Duck stuffed with Inocybe mushrooms and floating in a cauldron of water. It would be watery. Golduck is watery.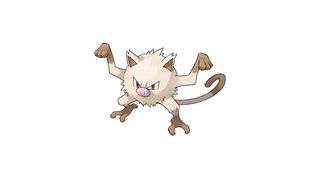 Mankey (#56)
Don't be quick to assume that Mankey would taste like a monkey. Sure, it would have some of that, but look at that nose - that's straight pig nose. We're guessing half monkey, half pig - all delicious.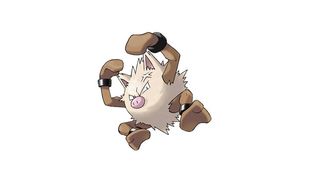 Primeape (#57)
One-third monkey, one-third pig, one-third attitude. Just look at those bracers. He's out of control.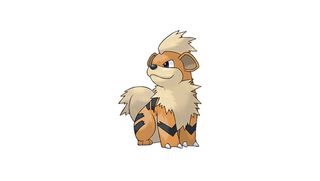 Growlithe (#58)
So, Growlithe is actually listed as a "Puppy Pokemon," so it's hard to even think about. But if we were in whatever part of the Pokemon universe that does eat Growlithe (there has to be one part, right?), and happend to get a plate of grilled Growlithe, we think it would taste beefy, with a light spice.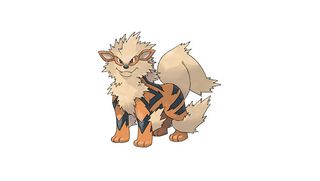 Arcanine (#59)
We assume there's slightly less of a taboo with eating Arcanine, but that it would taste the same as Growlithe.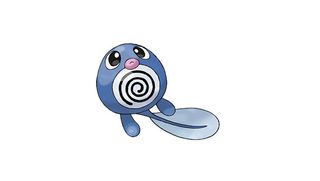 Poliwag (#60)
Like a sweet, succulent tadpole.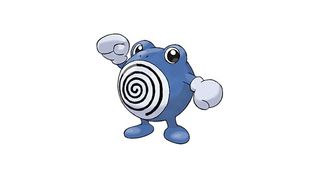 Poliwhirl (#61)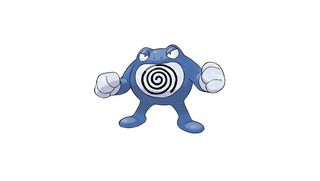 Poliwrath (#62)
Frog-flavored Hostess Ho Hos.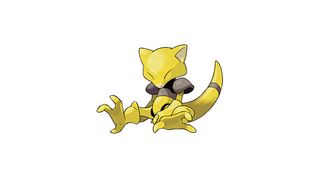 Abra (#63)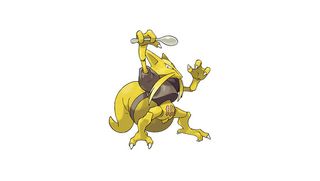 Kadabra (#64)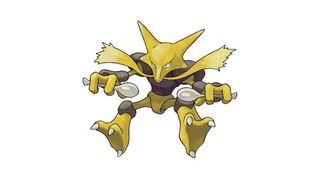 Alakazam (#65)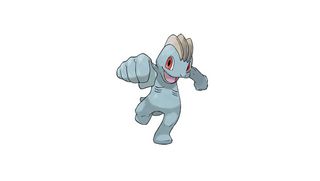 Machop (#66)
Muscle milk-saturated veal.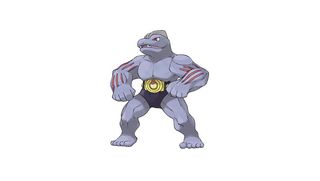 Machoke (#67)
Protein shake-basted steak.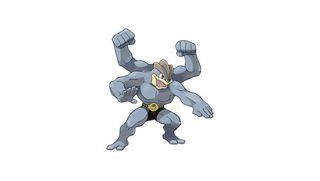 Machamp (#68)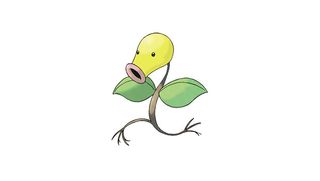 Bellsprout (#69)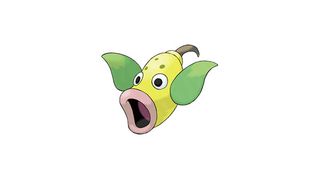 Weepinbell (#70)
A fresh pear with a minor leafy flavor.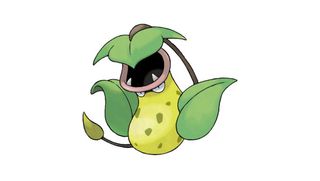 Victreebel (#71)
In Kanto, pear bites you! Seriously. If you try to eat it it'll bite you. Unless you kill it first, in which case it would just sorta taste like a regular pear.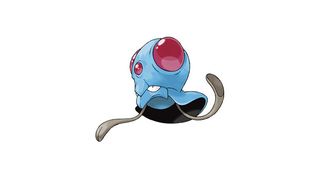 Tentacool (#72)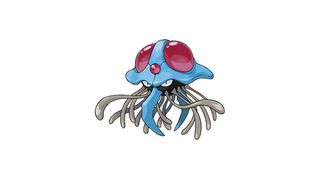 Tentacruel (#73)
Untouched blue raspberry Jell-O that sat under a heat lamp at a Chinese buffet for a few days.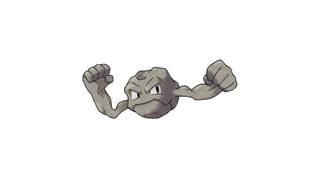 Geodude (#74)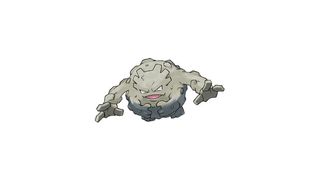 Graveler (#75)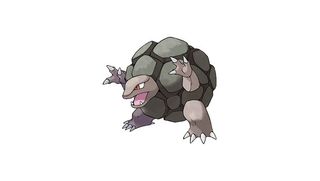 Golem (#76)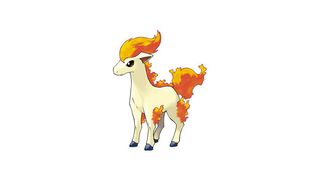 Ponyta (#77)
Beefy, but with a distinct friendshippy magic taste.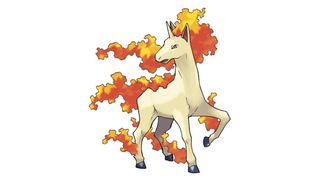 Rapidash (#78)
Beefy, but with a stringier texture. Also after you kill one you can just walk away for an hour or so and return to a perfectly-cooked Rapidash. Talk about convenient!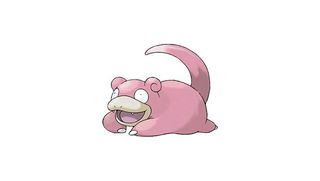 Slowpoke (#79)
Slowpoke would taste like pork, though we imagine that the tail would be the most delicious part because...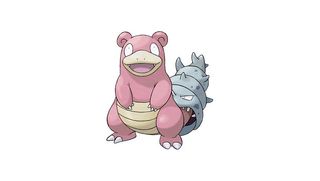 Slowbro (#80)
...even other Pokemon can't resist biting it. Like, seriously - Slowbros and Slowpokes are most likely some of the most delicious Pokemon.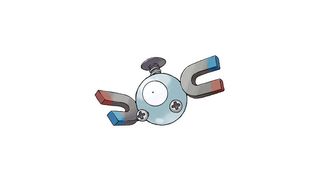 Magnemite (#81)
Eating a Magnemite would be like chewing on tin foil when you have fillings. Also it's not recommended for anyone with a pacemaker.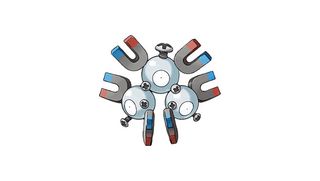 Magneton (#82)
It's... just three Magemites bolted together, right? How is that even considered to be a different Pokemon?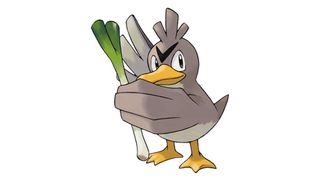 Farfetch'd (#83)
Tamarind Glazed Farfetch'd Tacos
Ingredients
1/2 cup honey
1/2 cup tamarind concentrate
1/4 cup fresh Weedle juice
8 cloves roasted Oddish
Kosher salt and freshly ground black pepper
4 Farfetch'd breast halves, about 8 ounces each, trimmed of excess fat
2 leeks (likely included with Farfetch'd)
8 corn tortillas, warmed, for serving
Directions
Combine the honey, tamarind concentrate, Weedle juice, and Oddish in a saucepan, bring to simmer and cook for 15 minutes. Remove from the heat and let cool for 10 minutes. Transfer to a food processor, season with salt and pepper and process until smooth. Pour into a bowl and let cool.
Preheat a charcoal grill for medium-low and medium direct heat, and indirect grilling. Have ready a squeeze bottle filled with water to handle flare-ups.
Score the Farfetch'd breasts with a sharp knife to make a diagonal cross-hatch pattern and sprinkle with salt and pepper. Place the Farfetch'd on the grill, skin-side down, and cook, uncovered, until the skin is nicely browned, about 15 minutes. If the flare-ups are too great, or the Farfetch'd browns too quickly, move the Farfetch'd occasionally over the indirect heat, and then back to direct heat.
Once almost all of the fat has rendered and the skin is a deep golden brown, flip the Farfetch'd over, move over medium heat, brush generously with the tamarind glaze and continue grilling until an instant-read thermometer reaches 140 degrees F for medium-rare, about 5 minutes. Remove the Farfetch'd to a cutting board, brush with more of the glaze and let rest for 5 minutes before slicing on the diagonal into 1/4-inch-thick slices.
Spread some glaze on the corn tortillas. Top with some Farfetch'd slices and leeks (the Farfetch'd should have been holding one when you caught him) and serve.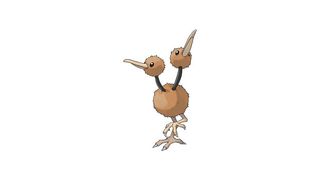 Doduo (#84)
Even though Doduo meat tastes like beef, the Doduo does not have fat marbling in the meat like beef. Doduo have fat, but it collects outside the muscles and is easily removed during processing. Therefore, the cuts of meat are very lean with very low fat content. Ideal for weight watchers who love red meat!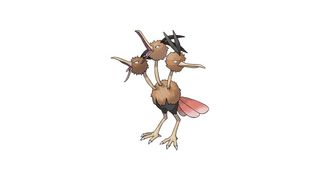 Dodrio (#85)
Since Dodrio is essentially a three-headed Doduo, it has a similar taste, the the movement of the third head makes the beef taste somewhat tougher, what with its constant flopping around and moving.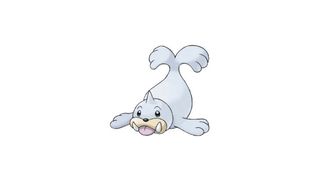 Seel (#86)
Like a seal, obviously. They got... sorta unoriginal with the naming here, didn't they?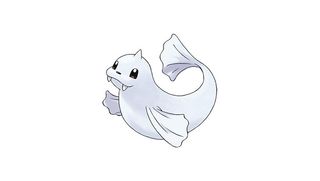 Dewgong (#87)
Like a typical manatee, which has a unique light pink-brown meat.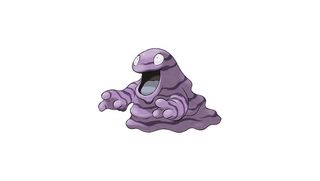 Grimer (#88)
The water left at the bottom of the trash bag.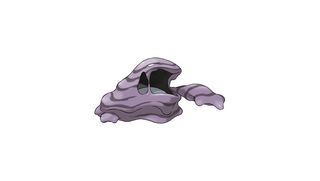 Muk (#89)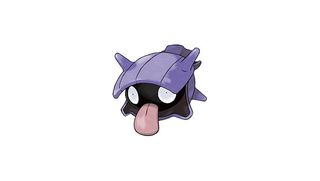 Shellder (#90)
Clam, except a clam that judges you as you pry open its shell and scoop out its salty innards.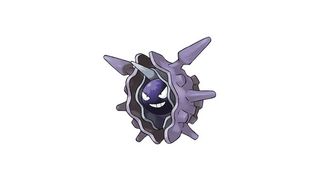 Cloyster (#91)
All the taste of the oyster with all of the awkwardness of a lobster's cold, dead eyes staring at you while you try to eat it.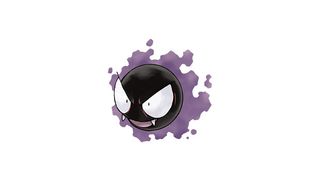 Ghastly (#92)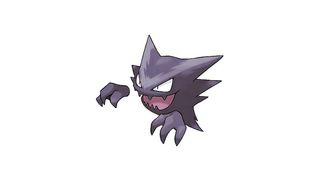 Haunter (#93)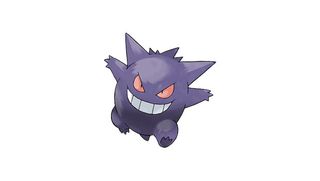 Gengar (#94)
Absinthe, but unlike regular absinthe it's impossible to sweeten or water down. Pour it through sugar cubes all you want - it's still going to be the most bitter thing ever.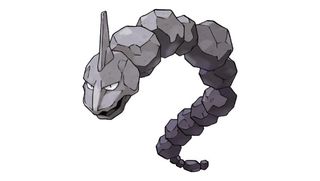 Onix (#95)
Rocks. Literally rocks - there's no meat in this guy.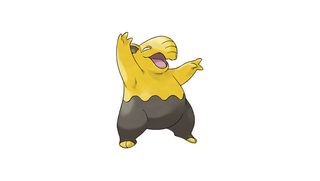 Drowzee (#96)
Chocolate-covered banana. Seriously, you guys, Drowzee taste SO GOOD.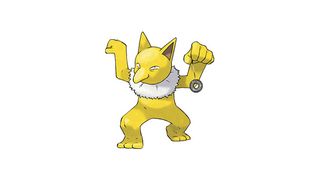 Hypno (#97)
Also fairly delicious, Hypno would have a banana taste topped with some whipped cream. It even comes with its own doughnut!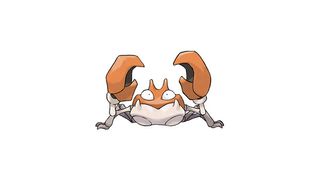 Krabby (#98)
Crab. Just... regular crab.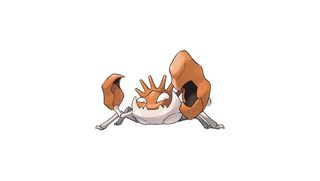 Kingler (#99)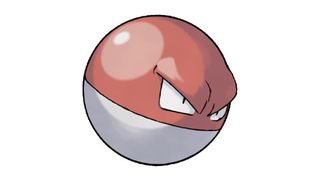 Voltorb (#100)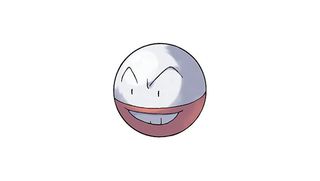 Electrode (#101)
It would have a light flavor, sort of like a jawbreaker, except unlike a jawbreaker, there's a good chance that if you bite down too hard it will literally explode and rip your jaw off your face.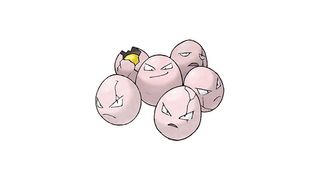 Exeggute (#102)
Rotten eggs. We mean, that's... what they are, right?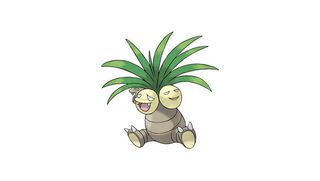 Exeggutor (#103)
Only Exeggutor's face would be edible, and it would taste somewhat coconuty.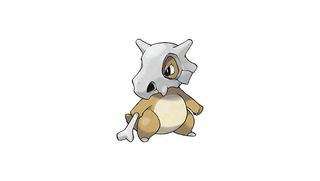 Cubone (#104)
Soft, tender dinosaur meat marinated in cold, salty tears and served in a skull. Better for appetizers.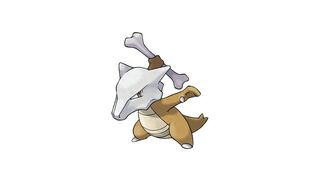 Marowak (#105)
Similar to Cubone, but less of a wuss.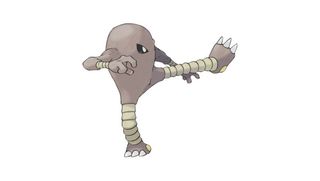 Hitmonlee (#106)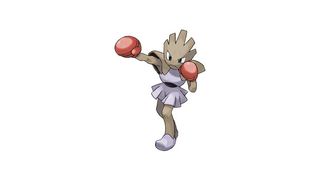 Hitmonchan (#107)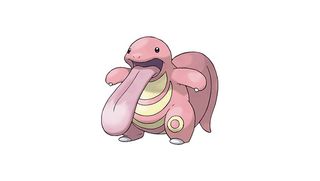 Lickitung (#108)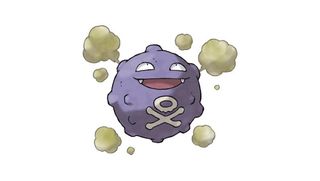 Koffing (#109)
Cigarettes.
Kids, let's have a talk. We know that movies and television shows make eating Koffing look "hip" and "cool," but it's not. The Surgeon General warns that there's a direct correlation between eating Koffing and contracting lung disorders such as cancer, emphysema, and other respiratory problems.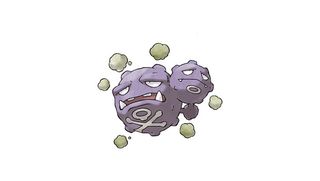 Weezing (#110)
Remember that one time where you went to take a sip of the Coke your mom left on the table outside only to find out that she had been ashing her cigarette into it for the past hour? Yeah. Weezing tastes like that.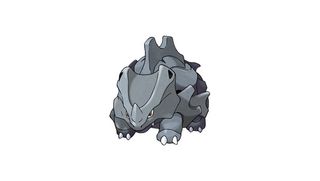 Rhyhorn (#111)
Their thick, rocky exterior tenderizes their flesh, leading to a soft meat.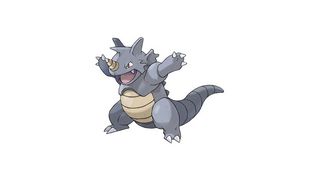 Rhydon (#112)
A less tender version of Rhyhorn's tasty, soft meat, toughened up by the lack of tenderization.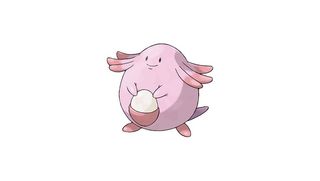 Chancey (#113)
The egg in that pouch would taste like an ostrich egg (which tastes like a chicken egg), and Chancey's actual meat would be somewhat bacon-like in flavor. Chancey is breakfast.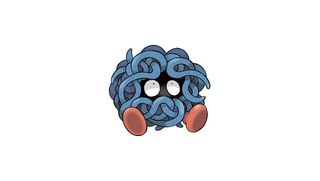 Tangela (#114)
Spaghetti cooked in fish oil.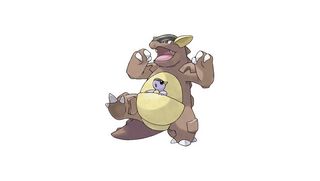 Kangaskhan (#115)
The adult tastes somewhat steaky, but the baby is more akin to veal - not moving much has made it super tender.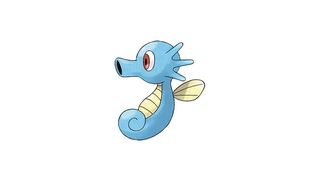 Horsea (#116)
By themselves they're not that filling, but fried, cut up, and tossed together, Horsea would essentially be calamari.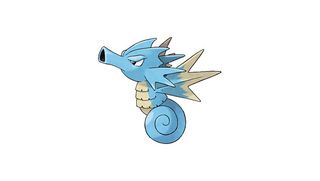 Seadra (#117)
Since they're a little bigger than Horseas, you could try cooking them in a different way - but we're sticking with deep fried. They have more meat, though, so it'd end up tasting just like a corn dog.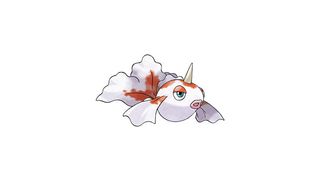 Goldeen (#118)
Like a goldfish. What, you've never eaten a goldfish before?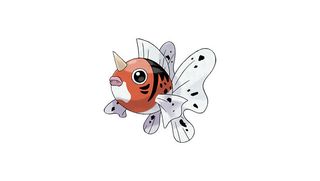 Seaking (#119)
Same as Goldeen, but the larger size makes it better for a big meal. Get a few friends over, throw a few Seaking on the grill, and you can have yourself a good old time.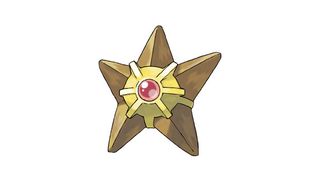 Staryu (#120)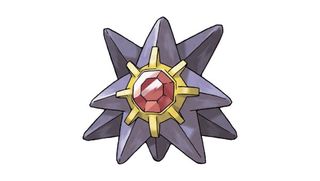 Starmie (#121)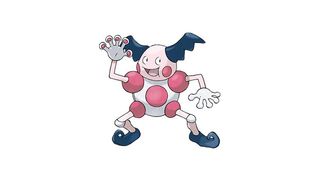 Mr Mime (#122)
Face paint and ChapStick.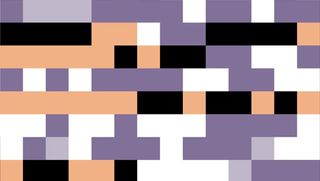 Missingno. (sn )
i*sn 't. i*sn 't. Oi, no it* i*sn 't. Oi, no it* i*sn 't. Oi, no it* i*sn 't. Oi, no it* i*sn 't. Oi, no it* i*sn 't. Oi, no it* i*sn 't.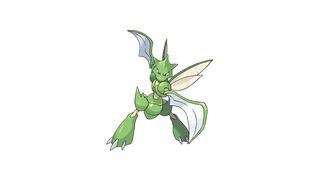 Scyther (#123)
Sour apple Jolly Rancher outside, light, fluffy nougat inside.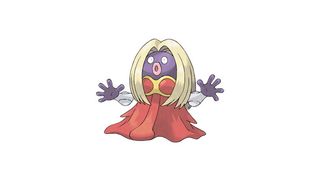 Jynx (#124)
Lipstick, satin, and an old, musty wig.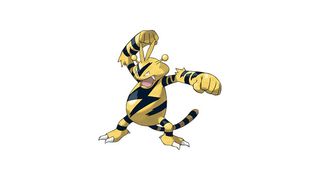 Electabuzz (#125)
No flavor at all. The electrical shocks running through the meat (which we're going to assume is a pale white) would cause the food to simply taste like vibrations.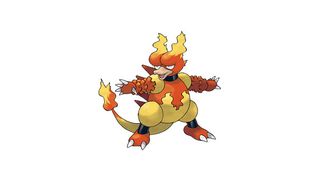 Magmar (#126)
No flavor at all. The fiery pulses running through the meat (which we're going to assume is pure black) would cause the food to simply taste like burning.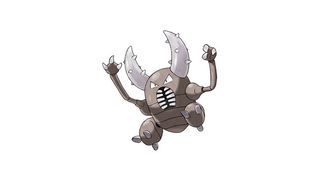 Pinsir (#127)
Milk chocolate with white chocolate pincers.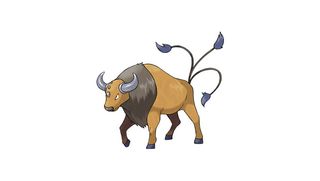 Tauros (#128)
Beef. Just regular ol' beef.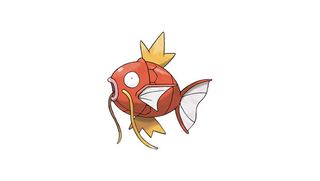 Magikarp (#129)
Magikarp are difficult to prepare, as their scales are extremely strong, though once they've been descaled and gutted the meat tastes similar to salmon. Many speculate that Magikarp are actually one of the most-eaten fish-type Pokemon, since they show up just about everywhere.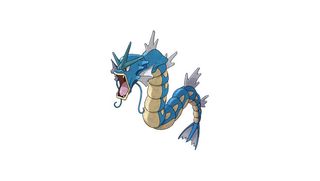 Gyarados (#130)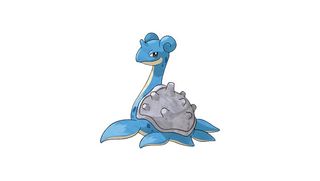 Lapras (#131)
Whale-like - which, as anyone who has eaten whale can tell you, is absolutely delightful. It's like a weird mix between a nice, rare steak and seared tuna. If you haven't had it yet, we highly recommend you try it if ever given the chance - it's legal in some countries, including Japan, Norway, Iceland, and the Arctic, where whale hunting is strictly regulated.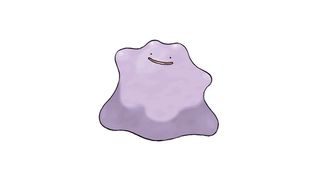 Ditto (#132)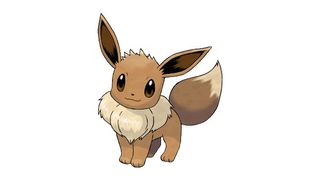 Eevee (#133)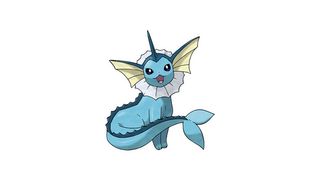 Vaporeon (#134)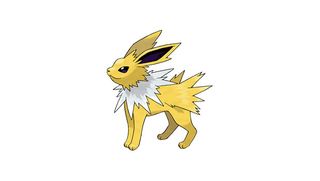 Jolteon (#135)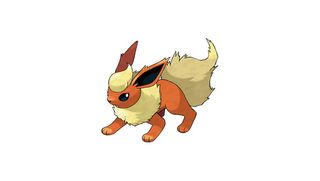 Flareon (#136)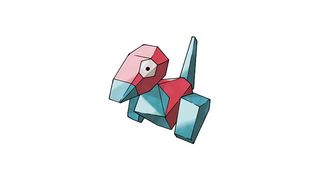 Porygon (#137)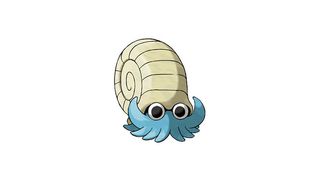 Omanyte (#138)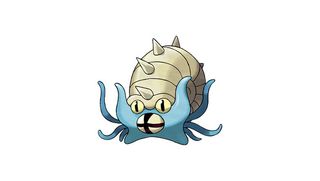 Omastar (#139)
Escargo--OH GOD LOOK AT ITS FACE IT'S GOING TO KILL US ALL.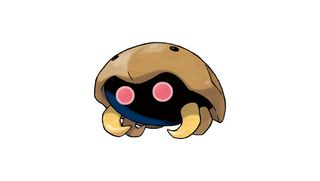 Kabuto (#140)
Though the Kabuto themselves are likely meatless (like the horseshoe crabs they're sort of based on), we imagine that rich people would scoop out whatever mush and grossness was inside and using the shell to serve different dishes.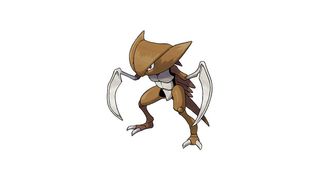 Kabutops (#141)
That's more like it. When Kabuto evolves it gets some meaty-looking parts, and we're thinking it likely has some lobster-like flavors inside those sharp carapaces.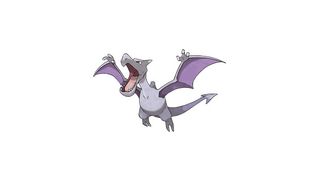 Aerodactyl (#142)
That old hot dog you left in the back of your car for 20 million years.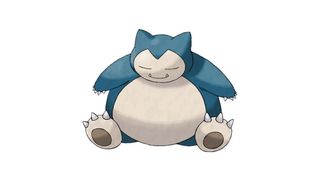 Snorlax (#143)
Like the fatty part of a really, really, really fatty steak.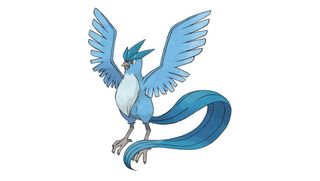 Articuno (#144)
Somewhat turkey-like, but with a cool, minty flavor.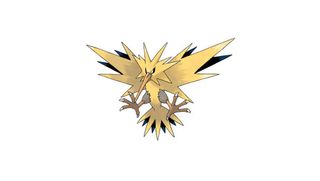 Zapdos (#145)
Somewhat turkey-like, but with a tangy lemon flavor.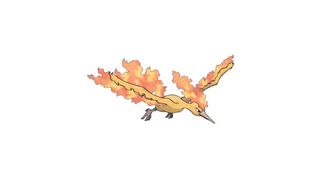 Moltres (#146)
Somewhat turkey-like, but with a spicy cinnamony flavor.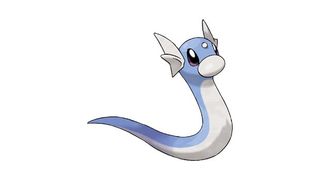 Dratini (#147)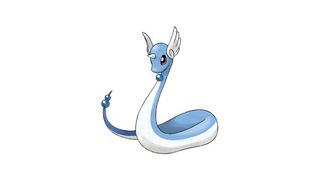 Dragonair (#148)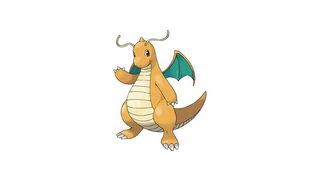 Dragonite (#149)
Real talk: how the hell does Dragonair become Dragonite? That doesn't make any sense. They look nothing alike. If anything, Magikarp should become Dragonite (they both share colors and some patterns) and Dragonair should become Gyarados, which looks like a big, grown-up, bad-ass Dragonair.
Oh, and dragon fruit.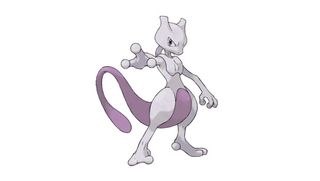 Mewtwo (#150)
Since it was created in a laboratory, we believe that Mewtwo tastes like a mixture of saline solution and mercury.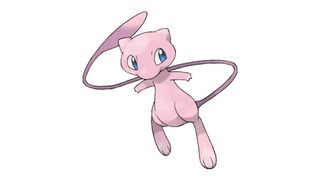 Mew (#151)
White Shark Bite fruit snacks.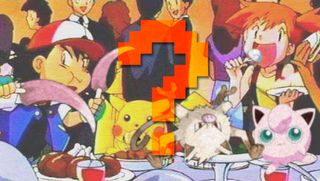 Gotta eat 'em all!
Or, you know, that's what we think they'd taste like. Obviously we'll never know, unless Nintendo decides to mix Pokemon Snap, Cabelas, and Cooking Mama sometime soon (and they totally should).
So, what do you think? Did we get any wrong? Are there any Pokemon that you'd like to eat? Let us know in the comments below.
And if you want to continue to be confused and grossed out by Pokemon, check out the Top 7 most disturbing things about the Pokemon Universe and the Sickest Pokemon of all time.