The brand new Total Film magazine is on sale now, featuring an exclusive look at Spider-Man: Homecoming! Plus, TF goes on set of War for the Planet of the Apes, gets the full story on Luc Besson's Valerian, and meets Game of Thrones' Gwendoline Christie. On top of all that, if you grab a copy from your nearest newsstand, you'll get four amazing gifts including a Star Wars: The Last Jedi art card, the Ultimate Comic Book Quiz book, a 48-page mag detailing The History of Film in 100 Props, and a 180 page ebook special on The Art of Film.
Read on for a rundown of what to expect in the new issue.
Tom Holland's Spider-Man was one of the best things about Captain America: Civil War, and now he's getting his own film. Total Film gets the full story on Spidey's first solo MCU movie from Holland, Kevin Feige, director Jon Watts and more.
Read more: Spider-Man: Homecoming review
Luc Besson unleashes his imagination on another enormous sci-fi world in Valerian and the City of a Thousand Planets. The director and stars Dane DeHaan and Cara Delevingne spill on the interplanetary epic.
Read more: 6 best moments in the Valerian trailer
Arnold Schwarzenegger has appeared under a number of guises over the years: Mr Universe, the world's biggest movie star, Governor of California… Now he's saving the world. For real. TF sits down with the Austrian Oak.
Read more: Games that really wanted Arnold Schwarzenegger as their hero
From Game of Thrones to Star Wars, Gwendoline Christie is one of the hardest working actors in the business. Meet the unstoppable force currently dominating fantasy TV and sci-fi cinema.
Read more: Everything we know about Game of Thrones season 7 so far
Join Total Film on set of War for the Planet of the Apes in Canada, where mo-cap maestro Andy Serkis is portraying ape leader Caesar in the epic trilogy conclusion.
Read more: War for the Planet of the Apes review
Grab a copy of Total Film magazine from your nearest newsstand and you can pick up the ultimate movie pick featuring four amazing gifts! Inside the pack you'll get our Comic Book Quiz Book, a 48-page mag showcasing the history of film in 100 props, a Star Wars: The Last Jedi art card and ebook special on The Art of Film!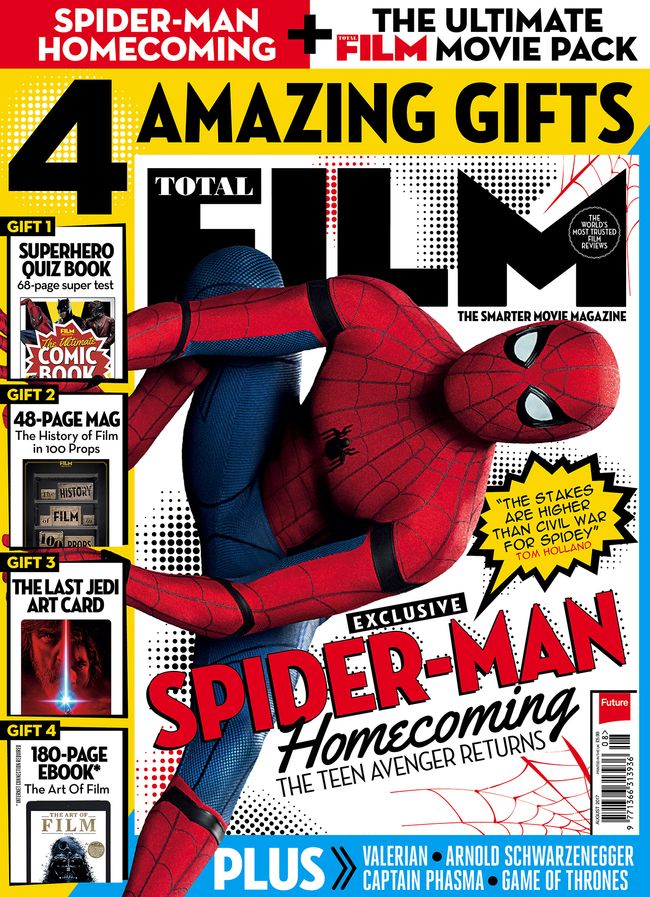 So what are you waiting for? Go get it now! If you're a subscriber, you'll already have this exclusive cover (and the gifts) waiting for you on your doormat…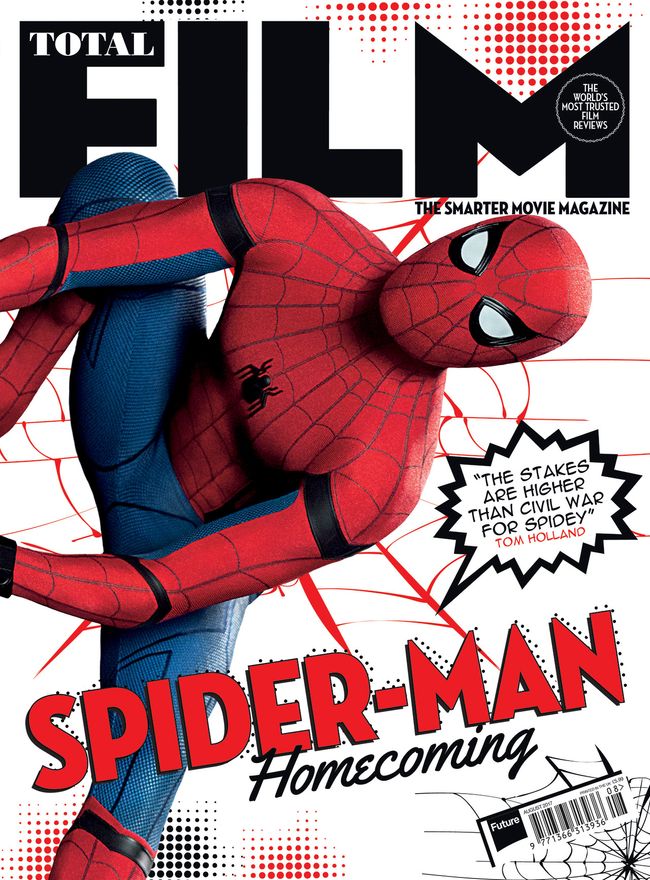 Subscribe now!
and you'll never miss an issue (as well as saving money on the cover price). for your tablet or have an exclusive subs cover through your door every month - or save even more ! Grab your first issue FREE direct from . Or read our Android version on . Subscribe this month you'll also receive a free (while stocks last).