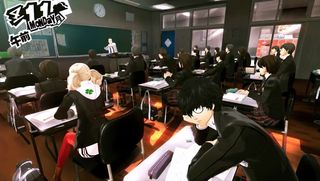 I am thou, thou art I
Handsome high schoolers in well-tailored uniforms fighting personal demons and feeling cynical about society as a whole? It must be Persona 5! The Japanese trailers we've seen so far flash between animated cutscenes and in-game moments, showing how the series' distinct visual style has grown since Persona 4 - and since Persona 4 was designed for PS2, the difference is pretty impressive.
Persona 5 trades the sleepy town of Inaba for a bustling metropolis. Hazardous areas aren't just flat labyrinths anymore, as the main character is shown leaping from chandelier to chandelier and blinking from cover to cover as he avoids the gaze of lurking demons. It seems to star an all-new cast of kids who are more interested in pulling off heists than rescuing kidnapped citizens - but we'll have to hold off on judging them until we can actually get our hands on the game. Click on for a primer on recent developments in the Persona series.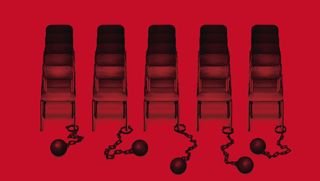 We finally have a release date (for Japan)
Developer Atlus finally announced the Japanese release date for Persona 5 during a recent event in Tokyo. The game is coming out in Japan on September 15, but there's still no word as to when it will arrive on western store shelves. But expect to have that launch date announced soon. Persona 5 is also confirmed to be shown at E3 2016, which would be the perfect time to unveil a worldwide release date.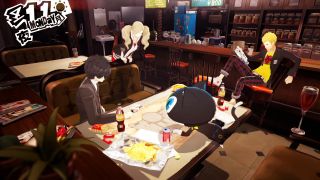 The main character is a thief
As you might expect with the Persona series, many of the details around the characters are being kept tightly under wraps for now. Once more, you'll take on the role of a high school student presented with the typical trials and tribulations of adolescent years, but this time the main protagonist has a mysterious side. By night, you adopt the alter ego of a masked, shadowy thief who sneaks into various high-security locations to uncover mysteries. And to match that alter ego, the protagonist has a suitable Persona in the form of a top-hat-wearing thief with black wings.
Joining the unnamed protagonist are companions such as Ryuji the class troublemaker, the steadfast Mokoto, techie Futaba, snobby Haru, and antisocial Anne - each with their own Persona that complements their personality, as per the usual. Then there's Morgana, an anthropomorphic, bipedal cat who joins in on the heists. Morgana seems to have several powers at her(?) disposal, including the ability to change forms at will.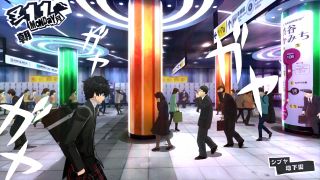 It's set in modern-day Japan
You'll get to explore present-day Japan in the bustling capital city of Tokyo. We have yet to see any actual walkthroughs of Persona 5's environments, but from snippets of the trailers showing the protagonist walking down city streets and exploring the school campus, the world seems to be much more expansive than the previous entries in the series. While we wait to get our first real glimpse of Persona 5's locales from a broader perspective, the visual style definitely does Tokyo justice, with plenty of colorful, eye-catching landmarks and casinos (which you'll probably end up robbing at some point).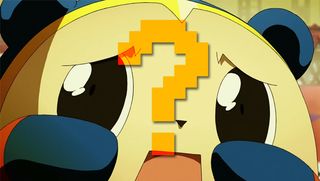 Persona!
That's all we know about Persona 5 so far, but maybe if you leave some comments about what you want to see in the new game you'll discover some new social links...
And if you're looking for more Shin Megami Tensei, check out Persona - a beginners guide and our Persona 4: Arena roster.