Fast Facts
Persona 5: April 4, 2017
Platforms: PS4, PS3
Price: $59.99 / £44.99
After being pushed back and pushed back and then pushed back again just for fun, Persona 5 is finally within the grasp of US fans. (It's been out in Japan for ages already.) Due in April, Persona 5 will return us to the comfort of summonable demons, friends with upgradeable Social Links, a mystery about the supernatural crossing over into humanity, and a magical cat. Even the game's menus are good enough to make you roll around helplessly on the floor in anticipation. If you haven't been freaking out already over Persona 5's impending release, get ready to lose your RPG-loving mind.
Persona 5 trailer shows off the story, while the latest Livestream gives us gameplay
Want a look at the story for yourself? Check out one of the new trailers below. Obviously you don't want to know too much... but there are bits of info to pull out here. If you're after more actual gameplay, the latest Persona 5 livestream is a tour through the first two hours of the game in English. Atlus USA aired the tease introducing many of the core Persona 5 characters, gameplay elements and localization quirks at the same time it announced one more tragic release date delay.
Persona 5 release date delayed to April 4, 2017
While Persona 5's been out in Japan since September 2016, English-speaking fans will have to wait just a little bit longer. Originally meant to launch on February 14, 2017, Atlus USA announced via a livestream that the final release date has been moved back to April 4. Prolonged and complicated localization work is the main culprit, including bringing voice actors back into the studio to record more lines to fill out more of the dialog.
Diehard fans will find a silver lining in the delay, though. Atlus will release the Japanese language track as DLC day-and-date with the game's April 4 release, and it'll be free for everyone. Persona 5 will also be at PSX in December, complete with a hands-on build for the public to try out. The delay still hurts, but these little bonuses definitely help take the edge off.
Persona 5 reviews are overwhelmingly positive
That Persona 5 is actually a real video game you can play after all these years is exciting enough, but it's more exciting that it was met with wild acclaim in its home country. Magazine Weekly Famitsu gave it a nearly perfect score, 39 out of 40 on its distinctive scale, and Kotaku's Japanese correspondent Brian Ashcraft also gave it a glowing review after its Japanese release. Unless you know how to speak and read Japanese, waiting for the English-language version to arrive is essential as the game's multi-layered system and story require expert fluency.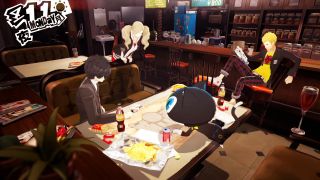 Persona 5 protagonist isn't just a supernaturally powered teenager, he's a thief
Once more, you'll take on the role of a high school student presented with the typical trials and tribulations of adolescent years, but this time the main protagonist has a mysterious side. By night, you adopt the alter ego of a masked, shadowy thief who sneaks into various high-security locations to uncover mysteries. And to match that alter ego, the protagonist has a suitable Persona in the form of a top-hat-wearing thief with black wings.
Joining the unnamed protagonist are companions such as Ryuji the class troublemaker, the steadfast Mokoto, techie Futaba, snobby Haru, and antisocial Anne - each with their own Persona that complements their personality, as per the usual. Then there's Morgana, an anthropomorphic, bipedal cat who joins in on the heists. Morgana seems to have several powers at her(?) disposal, including the ability to change forms at will.
Persona 5 gameplay has a lot more action mixed in with the role-playing
For those of you just tuning in, the Persona series follows high school students as they go about their day-to-day lives while they try to save the world from demonic threats. Persona 5 trades the sleepy town of Inaba for a bustling metropolis, and these students aren't detectives but daring cat burglars. Hazardous areas aren't randomly generated flat labyrinths anymore, but precisely laid out dungeons to sneak through as the main character is shown leaping from chandelier to chandelier and blinking from cover to cover as he avoids the gaze of lurking demons. It stars an all-new cast of kids (and cat!) who are more interested in pulling off heists than rescuing kidnapped citizens - but we'll have to hold off on judging them until we can actually get our hands on the game.
Persona 5 soundtrack, setting, and art style is rooted in modern-day Japan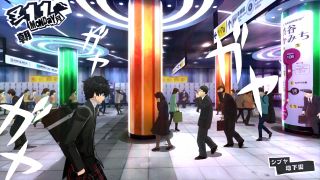 Like all Persona games, the Persona 5 aesthetic and design draws heavy inspiration from contemporary Japanese pop culture. The Persona 5 soundtrack by Shoji Meguro mixes jazz, hip hop and J-pop into an eclectic mix that evokes the spirit of city night life. Persona 5 art and visual design is handled by Shigenori Soejima, who infuses his characters with unreal anime flare and real world fashion sensibilities straight from the game's setting.
That setting is present-day Japan in the bustling capital city of Tokyo. Persona 5's environments include a high school, city restaurants and coffee shops, and neighborhoods like Shibuya, but they also go to bizarre palaces and galleries that act as the game's dungeons. While you explore the other settings, you have to actively sneak through the dungeons.
Persona 5 romance rumors abound
"Who did you romance?" is one of the first questions Persona 4 fans ask of each other. Aiming your arrow of love at Chie, Rise, Yukiko, or Naoto was as vital a part of the gameplay as finding the serial killer, eating steak croquettes or fighting demons. (Also, your answer should be "Chie," because Chie is best girl.) Persona 5 will also have romance options, though details are sparse so far as to who's open to your affections. One persistent question from fan is whether there will be a male love interest, which would be a first for the Persona series.
Persona 5 DLC includes costumes from Catherine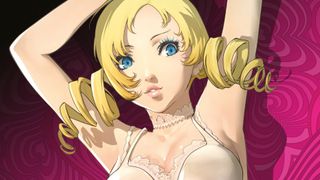 After Persona 4, the Persona team at Atlus actually created Catherine, a bizarre mix of the the RPG's human drama with puzzle solving, for PS3 and Xbox 360. Rather than the world of high school, Catherine was concerned with the anxieties of your 30s, focussing on a shlubby guy's difficulty confronting his career, marriage, and parenthood. While Persona 5 has returned to the relatively comforts of teen living, it will have Catherine themed costumes as DLC.
Related Persona 5 news
Persona 5 will steal your heart
Persona 5 gets the Catherine costume DLC you didn't know you wanted
"Utter sadness" on Valentine's Day: Twitter reacts to the Persona 5 delay
Persona 5 will steal your heart and battle demons on Valentine's Day 2017