Ghost In The Shell (1995)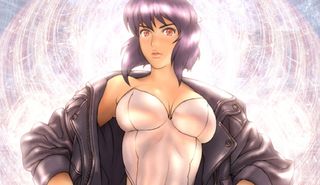 The Lowdown: Originally adapted from Masamune Shirow, Ghost follows a futuristic hunt for a brain-hacking criminal known as the Puppet Master. Cyborg tech blends with the ghostly impressions of human minds and allows for some amazing action.

It was among the first anime to really achieve crossover with Western audiences.

Re-make over? It's a complicated tale that would have to be diluted some for a live-action movie - and while not everything could be crammed into one film, we'd offer it to Wachowski brothers, who could do with a chance to redeem themselves after Speed Racer.

Their tech/spirituality obsessed focus could allow for a more faithful translation. Oh, and Zoe Saldana should get the lead.


Appleseed (2004)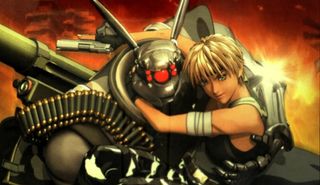 The Lowdown: Another heavy tech tale, this time set after the Third World War and focused on a warrior who discovers that her world has changed into a place where humans and cloned Bioroids try to live together. Suffice to say it doesn't always work out so well.

Re-make over? Robert Zemeckis could handle this one, though we don't want it to be straight CG animation. It's time he came back to live-action, but used performance capture to make the robo-visuals work.

Vampire Hunter D (1985)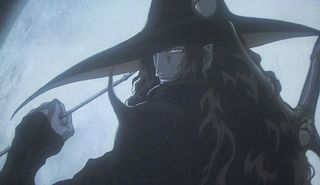 The Lowdown: A monosyllabic, haunted fang-hunter helps a young girl with a nasty vampire problem - the local undead lord Count Magnus Lee (yes he's, named for Sir Christopher) is looking to get his teeth into her. but can Vampire Hunter D save the day?

Re-make over? Vampires are hot right now, so this is surely a prime project for the remake factory. Though Hugh Jackman has voiced him in the past, Christian Bale can growl and do moody with the best of them (just stay out of his sightline). And Stephen Chow should get serious to tackle the action.


Ninja Scroll (1993)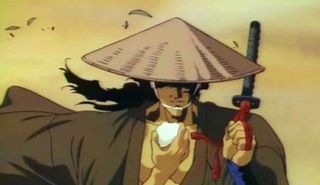 The Lowdown: A female ninja on her way to investigate a mysterious plague sees the rest of her team wiped out. She joins forces with a wandering mercenary star-thrower and has to fight for her life.

Re-make over? Cast Devon Aoki as the central ninja, Kagero, and hand the directing job to Ong-Bak's Prachya Pinkaew. If Ninja Assassin works, you know Hollywood will be tripping over katanas to find other stories.

Leonardo DiCaprio has set Alex Tse to write it for Warners.
Akira (1988)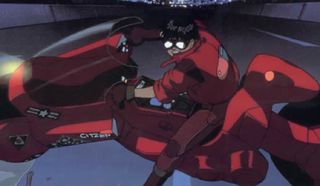 The Lowdown: Only the most famous anime film of all time, featuring a story that sees a biker gang member into a rampaging psionic cyborg monster that only his former comrades and a group of telepathically talented people can take down.

Re-make over? Leonardo DiCaprio has been tying to push this one through development for years now, most recently hiring Iron Man co-scribes Mark Fergus and Hawk Ostby to take a crack at it.

This is crying out for Paul Verhoeven's triumphant return to Hollywood sci-fi. We're serious - just look at RoboCop and Starship Troopers.


Grave Of The Fireflies (1988)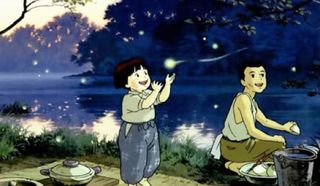 The Lowdown: Affecting and tragic, this semi-autobiographical story adapted from Akiyuki Nosaka's novel follows two siblings trying to survive in firebomb-ravaged World War Two Japan. It doesn't have the big action beats of most of the other movies on the list, but what makes it great is the real, honest emotion and startling drama.

Re-make over ? This needs to be handled sensitively and with some grace. Film critic Roger Ebert has said he doesn't think it could be adapted to live action and the two attempts by Japanese filmmakers haven't quite worked.

We'd suggest Ang Lee.
Perfect Blue (1998)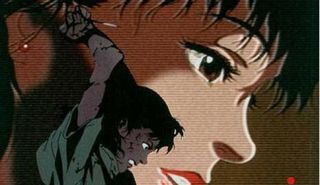 The Lowdown: Dark and twisted, this follows a Japanese pop idol who decides to quit her successful music career to pursue acting. But her life is thrown into chaos by demented stalker and a website that seems out to ruin everything for her.

Re-make over? Gaspar Noe brought the world the staggering Irreversible and he's perfect for the freakish mental manipulation that goes on here.

It'd be better than the dodgy first live action attempt, which hit screens in 2002.
Memories (1995)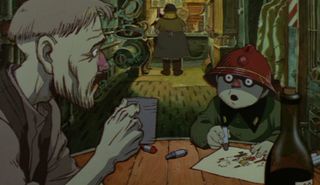 The Lowdown: A lesser-known one this - an anthology of three films that switch between styles and topics, all under umbrella of dystopian sci-fi, and overseen by producer Katsushiro Otomo.

Re-make over? We'd pluck Cannon Fodder from the trio of movies and hand it to Duncan Jones to go wild with a steampunk-style story of a war-obsessed society that cruelly keeps its citizens in order, Brazil-style.


The Girl Who Leapt Through Time (2006)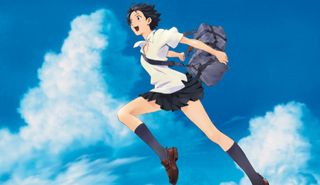 The Lowdown: Mamoru Hosada adapts a popular novel for this teen adventure about a girl who discovers that she can literally leap through time. But what are the consequences of her actions?

Re-make over? Hey, Disney - looking for a decent plot to turn into a movie? Look no further. It has heart, it has action and all it really needs is the likes of Dakota Fanning and solid direction from

Jin-Roh: The Wolf Brigade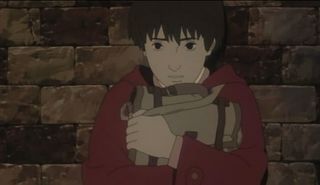 The Lowdown: Set in an alternate reality where Japan has emerged from World War II as a totalitarian society, this retells Little Red Riding Hood with bureaucratic scuffles and troubled soldiers.

Re-make over? Ridley Scott could return to the sort of territory that he trod so well with Blade Runner. The effects budget would be huge - like the scope - but we could see a trilogy born from the story.