The Witcher season 4 is on its way, but it will look a little different when it returns. The Netflix fantasy epic will feature a brand new Geralt in its fourth outing after Henry Cavill's surprise exit. In his place, Liam Hemsworth will be taking up the medallion and wielding the White Wolf's sword.
That's not the only change on the way either. There are also rumors of a spin-off, and some potential release date delays on the way. To help you keep track of all of that, we've compiled our handy guide to the new season below. This also features plot speculation, casting news, and a little bit of exclusive insight to tide you over until the release of The Witcher season 4.
The Witcher season 4 release date speculation
While Netflix has confirmed that The Witcher season 4 is on its way, we don't yet know exactly when it will be hitting our screens.
The latest update we have had makes it seem like it could be a little while away yet. According to a report from Redanian Intelligence, it's thought that filming has been pushed back. It was due to start in September 2023, but now it will begin at an unknown date in 2024. We don't know the exact details of why this is, but it seems very likely that it's to do with the ongoing SAG-AFTRA strikes.
If filming begins in 2024, it's not likely then that we'll be able to see the finished season until 2025 at the earliest. It'll be a long wait it seems, Witcher fans.
In some good news, it seems production is about ready to kick off when those involved are ready. Dijkstra actor Graham McTavish told GamesRadar+ that scripts have been written, but they just haven't seen them yet.
"[I've seen] vague stuff. They don't really like to tell us too much. I never know quite why they don't like to tell you too much but I like the surprise, actually. I look forward to pacing the corridors again in season four, maybe with a different candle, you know, a slightly different coat. I'm looking at possibly a costume change?"
As of September 2023, there's been a bit of movement on this too. Per Redanian Intelligence, some early work has begun at Longcross Studios for the new season.
The Witcher season 4 cast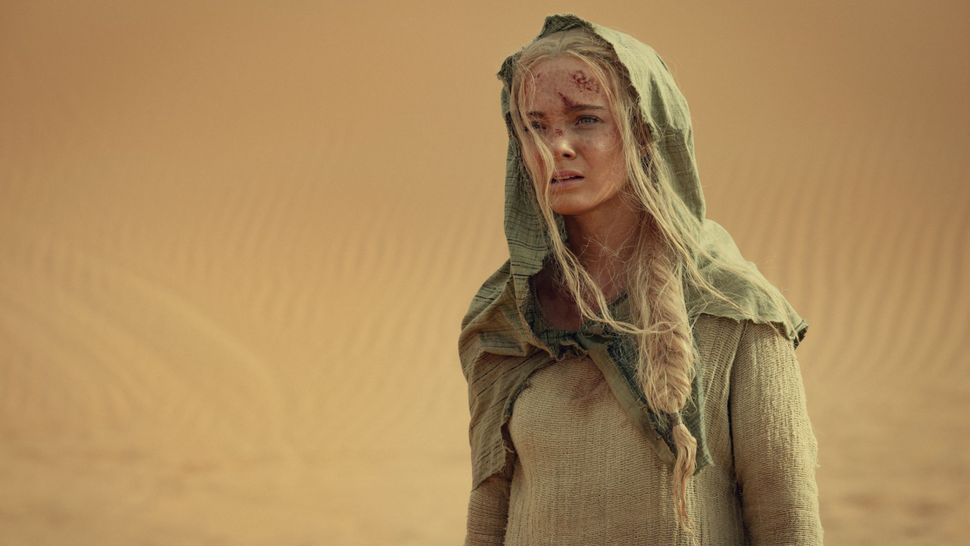 The Witcher season 4 cast will see the return of most of the major characters, including Ciri (Freya Allan), Yennefer (Anya Chalotra), and Jaskier (Joey Batey).
We also expect to see more of Fringilla (Mimi Ndiweni), Cahir (Eamon Farren), Francesca (Mecia Simson), Triss (Anna Shaffer), Dara (Wilson Mbomio), Istredd (Royce Pierreson), Sabrina Glevissig (Therica Wilson-Read), Vilgefortz (Mahesh Jadu), Stregobor (Lars Mikkelsen), Dijkstra (Graham McTavish), and Phillipa (Cassie Clare).
Elsewhere, newcomers to season 3 are also expected back, including Nilfgaardian Emperor Emhyr (Bart Edwards), Radovid (Hugh Skinner), and Milva (Meng'er Zhang).
Then there are The Rats, who were introduced in the season 3 finale. These are: Giselher (Ben Radcliffe), Mistle (Christelle Elwin), Kayleigh (Fabian McCallum), Iskra ( Aggy K. Adams), Reef (Juliette Alexandra), and Asse (Connor Crawford).
A new addition, Regis, has also been rumored to be part of The Witcher season 4. According to Redanian Intelligence, a "major" Hollywood actor is being eyed for the role of the vampire-barber.
There were some big casualties in season 3, which has narrowed down who exactly we'll see back. These include Tissaia (MyAnna Buring), Lydia (Aisha Fabienne Ross), Filavandrel (Tom Canton), Artorius (Terence Maynard), Gallatin (Robbie Amell), and Rience (Sam Woolf).
Although, the main change of casting will be Geralt, who's being replaced in season 4. Speaking of...
How will Geralt be recast as Liam Hemsworth?
The long and short of it is so far, we don't know. All that we know for certain is that Cavill's final appearance as Geralt of Rivia has now aired and the next time we see the character he'll be played by The Hunger Games actor Liam Hemsworth.
There's been some speculation about how this might happen, with one of the show's producers implying a potential multiverse. Speaking to RadioTimes.com, executive producer Tomek Bagiński said: "This is a very little thing that I will tease – people who know the books really deeply also know that this is not a typical fantasy book. It's not just one world. It's not just one story happening in those books, in those stories."
Although, this is in direct contradiction to what another producer previously told us about how the show approaches multiverses. "There are no different versions," Declan de Barra told GamesRadar+ back in late 2022. "They may have changed in terms of their character arc and how long they've lived and what they're doing on these other worlds, but it's the same person. It's not like there are two versions of Jaskier. It's straight up that there's one version of Yennefer, one version of everybody." So we'll just have to wait and see on that one...
Bagiński has also shared with other outlets that he's seen Hemsworth in the full Geralt getup too, and he looks "awesome". This means the actor has been preparing to play the role with make-up tests and so forth, but he has still yet to meet most of the cast in person, apparently.
Speaking to GamesRadar+, the actors shared they've sent a few emails back and forth, but not much else. In June 2023, Jaskier star Joey Batey said: "I've been in contact with him. We've been emailing, we've been exchanging our favorite quotes from the books and things like that. I don't think any of us are in the position to advise on playing Geralt but he's throwing himself into it. His training regime is insane and he's been devouring the books." Batey isn't the only one either, as Yennefer star Anya Chalotra says they've spoken "through email".
The Witcher season 4 plot
Again, we don't have any specific plot details yet for The Witcher season 4. However, that doesn't mean we don't have an idea about what's coming up next in the fantasy world.
Thanks to season 3 finale, we know there are plenty of plot details that need to be tied up. First of all, there's The Rats storyline as Ciri has now joined the group of young criminals. We know there's been rumblings of a spin-off show featuring them, but we expect this also to feature in the fourth season.
Just going by the trajectory of the books, The Witcher season 4 will likely deal with the bulk of Baptism of Fire, the third of Andrzej Sapkowski's novels. We won't go into major plot spoilers here, but it revolves around Geralt becoming involved in a new conflict between two warring parties, while Ciri finds her place among The Rats.
Speaking about her character's future to SFX, actor Allan said of why they brought in more stunts for her. "If we are not seeing her do anything yet, and then in season four she is going and joining a gang of killing Rats, it's not really going to add up," she said. "I wanted it to feel like she started to use that training and put that into real life, although she's not killing anyone yet, or shouldn't be." Now she's going by the name Falka too, expect to see a different kind of iteration of her going forward...
Geralt and Yennefer's task is a bit more straightforward, they're going to be trying to find Ciri and protect her from harm. Although Yen will undoubtedly also be busy trying to rebuild the damage done in the wake of the Aretuza bloodbath, and the loss of her mentor Tissaia.
Meanwhile in Redania, Prince Radovid has now become King Radovid (which is probably not good news for Jaskier). Then there's Vilgefortz and Emhyr who think they've managed to bring Ciri home once and for all, but well she looks a little different... We can't wait to see how all of this plays out.
---
For more on the show, check out our stories on: