When Suicide Squad: Kill the Justice League featured on our Big in 2022 roundup last year, I reckoned it already looked like Game of the Year material. A few months later, Rocksteady Studios announced its post-Batman Arkham action RPG superhero venture would in fact launch in 2023, with a delayed release date of May 26 confirmed at the Game Awards last November. Nevertheless, despite needing a little longer in the oven than first planned, I'm pleased to say Suicide Squad: Kill the Justice League still looks like a Game of the Year contender.
For me, that's because this game looks like Rocksteady as we've come to expect: fast, frantic, composed, and bursting at the lycra seams with energy. Unlike the studios' previous Caped Crusader capers, however, Kill the Justice League appears to inject new levels of humor into proceedings, giving the whole package some unprecedented dark comedic value. It was never a bad thing that the Batman Arkham series took itself seriously, but when games occupying the same space today fail to hit the same moody heights as Rocksteady's previous outings 14 years ago, levity in the form of unhinged antiheroes from the creator who does superhero hijinks best is most welcome.
This time filling the boots of Harley Quinn, King Shark, Deadshot and Captain Boomerang, Kill the Justice League tasks us with taking down the eponymous super group – this variant comprising The Flash, Green Lantern, Superman, Wonder Woman and Batman – by any means necessary. As we've seen in previous slices of in-game footage, that'll mostly involve absolutely ransacking the city of Metropolis while battering scores of the evil Brainiac's footsoldiers. Brainiac, by the way, has turned the good guys bad by way of brainwashing, which has seen everything turn to shit in the lawless hellscape of a town, creating the perfect storm for the Suicide Squad to get to work.
That work might see Harley enacting grappling hook plunges, or shoveling cartoon bombs into her enemies' mouths. It may see Shark scrambling across walls, a la Spider-Man, or hammering the ground with an Earth-shaking AOE attack. It might see Deadshot picking off targets from range with his machine gun, or sniping them from the rooftops. Or it may see the Captain rushing foes at lightning speed while dancing overhead with some impossibly finessed parkour maneuvering.
Good guys turned bad
The thought of doing all of this in single-player mode is exciting enough, but the idea that these sun-kissed streets of rage can be tackled with up to three mates in online multiplayer, each controlling one of the remaining Suicide Squad members, could plant Kill the Justice League firmly among Game of Year contenders from launch. After all, Rocksteady has consistently proven its chops when it comes to solid superhero fare, and, despite Batman's Arkham series being suited to its darker, moodier approach, being free of those past ventures' seriousness seems to suit a studio firing on all cylinders.
Batman, of course, was announced as a late addition to Kill the Justice League's roster towards the end of last year – with the late Kevin Conroy, a Batman media legend, having recorded VO for the character before sadly passing in November – and I'm most interested to learn how Bruce Wayne's alter ego fits the overarching narrative. Indeed, despite what's already out there in gameplay terms, we've not really seen an abundance of the game in motion, which only makes the coming weeks and months all the more exciting.
It's perhaps unfair to compare games from different studios against one another, but given the fact Gotham Knights failed to hit the spot for everyone – I myself had a nice time at preview stage, but GamesRadar+'s UK Managing Editor Josh West struggled with it in his review – something bigger, bolder, and more balls out the bath is definitely worth celebrating. Time will tell if Rocksteady's attempt at a lighter, co-op-supported ARPG in the superhero space is a winner, but if the studio's previous is anything to go by – not to mention everything we've been drip fed so far – then I suspect we'll be having some important conversations about Suicide Squad: Kill the Justice League come December time later this year.
---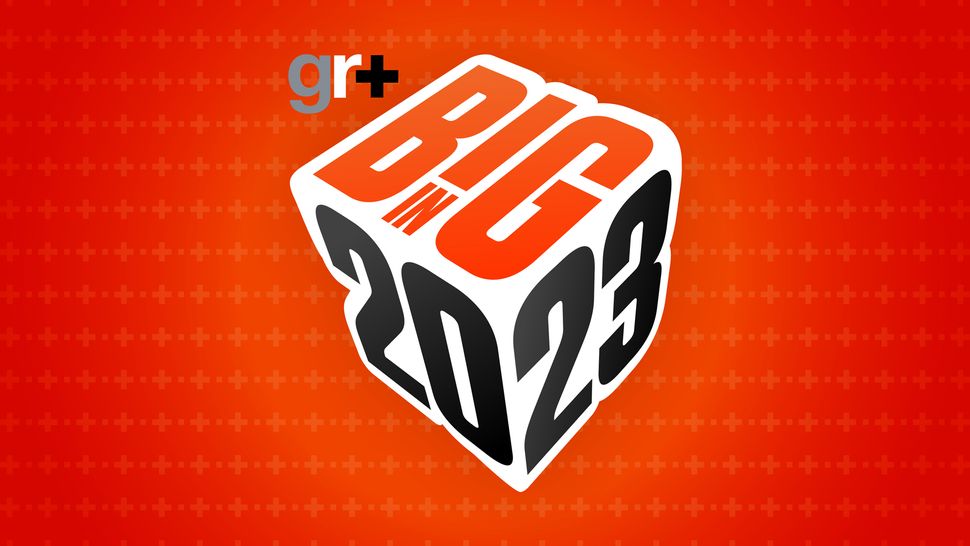 All throughout January, GamesRadar+ is exploring the biggest games of the new year with exclusive interviews, hands-on impressions, and in-depth editorials. For more, be sure to follow along with Big in 2023.