While Sons of the Forest won't be on PS4, PS5 or Xbox initially, there's hope it will be on console eventually. Right now, however, the only currently confirmed platform is PC.
Sons of the Forest is a sequel to the hit 2018 survival game 'The Forest', and follows a similar premise in that you're the survivor of a plane crash that has left you stranded on a wooded island. So, once again, you'll be gathering resources, crafting, and defending against mutated cannibals. It's currently exclusively on PC at launch, but console ports aren't entirely out of the question - here's what we know about Sons of the Forest on PS4, PS5, Xbox Series X, and other consoles.
Is Sons of the Forest on PS4, PS5 or Xbox Series X?
At the time of writing, Sons of the Forest will only be playable on Windows PCs when it launches on February 23, 2023. So there's no console version on release. This will also be the game's full release and not an early access beta, although you should expect plenty of updates post-launch that fix and refine the game. In the meantime, you can wishlist the game on Steam.
Forest friends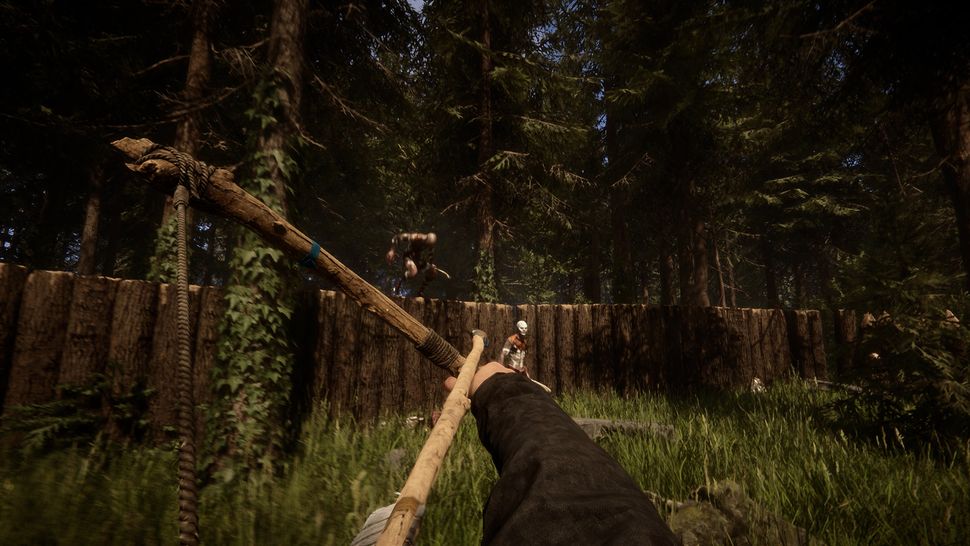 Sons of the Forest companions are new NPCs that you can order around to complete simple tasks and do some of the heavy lifting for you
While there hasn't been any confirmation of additional platform releases yet, developer Endnight Games have at least expressed an interest in bringing Sons of the Forest to consoles in the future. According to this developer interview (opens in new tab) from Gaming Bolt, a developer said: "we would love to come to console in the future, but are currently focused on delivering the best experience possible to PC players." It's worth noting that after its early access period which started in 2014, The Forest eventually launched fully on PC in April 2018 and then on PS4 in November of the same year, so hopefully console ports for Xbox Series X and PS5 are considered once Endnight Games gets Sons of the Forest to an optimal state.