The Warzone 2 and Modern Warfare 2 Battle Pass introduces players to the brand new Season 01 and a clean slate that comes with it. The progression system has received a complete overhaul this time around, with players choosing their own paths to navigate across the sectors of the Battle Pass Map by spending a new form of earnable in-game currency to target the rewards they want to unlock first, rather than following a linear path across each level. There are also free rewards available for those who haven't purchased the Battle Pass, and are going for the completely free-to-player experience.
We've got the lowdown below on how the new Warzone 2 and Modern Warfare 2 Battle Pass works, along with a list of all Warzone 2 and Modern Warfare 2 Battle Pass rewards, as the same system will be available across both experiences. This is going to be a busy time, because Season 01 will be coming online alongside the much-anticipated Modern Warfare 2 Hardcore mode and Warzone 2 DMZ, so there will be plenty to be getting on with.
Modern Warfare 2 Prestige
You'll be able to access Modern Warfare 2 prestige once the Season One Battle Pass is live.
It's worth noting that while Modern Warfare, Black Ops Cold War, Vanguard, and Warzone all shared Battle Pass progression and content, the release of Modern Warfare 2 has marked a completely new start. Developer Infinity Ward is wiping the slate clean with Season 01 of the Warzone 2 and Modern Warfare 2 Battle Pass, as the various special unlocks – Operator skins, Emblems, Calling Cards, and Weapon Blueprints – and so on will all be unique to the new multiplayer and battle royale. Although it remains to be seen whether any guns you can unlock will be able to stand up against the best M4 loadout in Modern Warfare 2 that has dominated early proceedings.
Warzone 2 and Modern Warfare 2 Battle Pass release time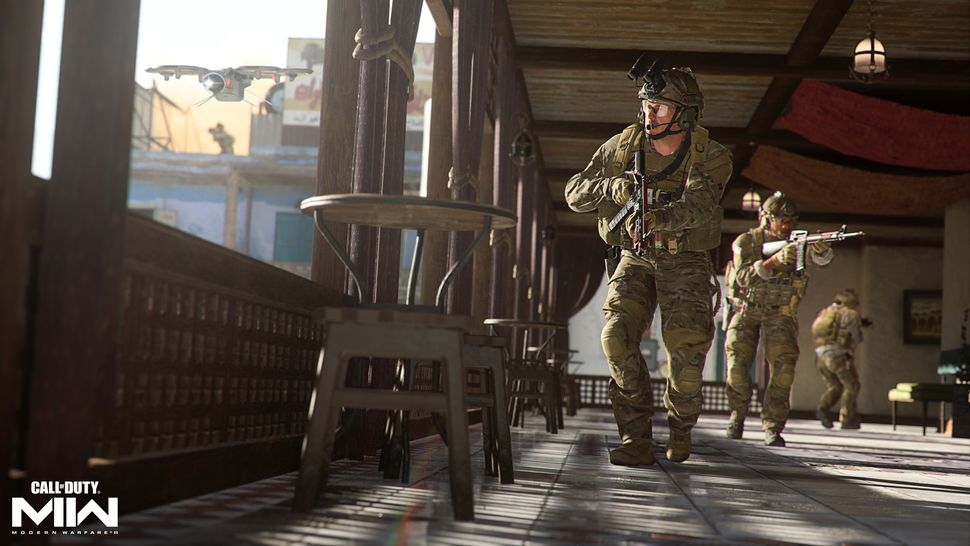 The Modern Warfare 2 Battle Pass release time was at 6am PT / 9am ET / 2pm GMT on November 16, 2022, which means it's live right now. That's slightly before the release of Warzone 2, but around the same time because the two games are set to share Battle Pass progression, so the launch of Modern Warfare 2 Season 01 has been timed to ensure regular multiplayer and battle royale players are on a fairly even footing from day one.
Warzone 2 and Modern Warfare 2 Battle Pass price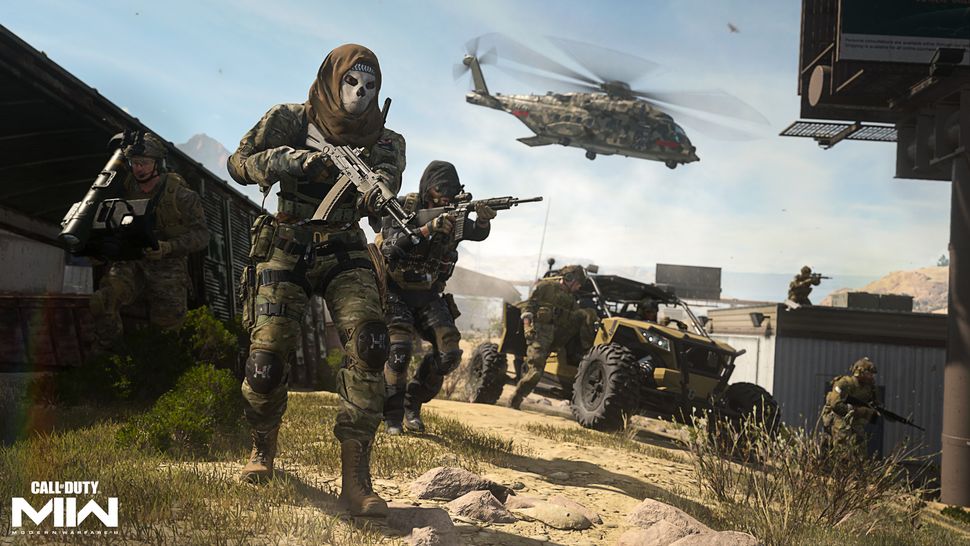 The Modern Warfare 2 Battle Pass price is once again 1,000 COD points – around $10/£10. A returning feature is the ability to skip tiers, which costs 150 COD points per square. Additionally, the Call of Duty: Modern Warfare 2 Vault Edition includes the Season 01 Battle Pass and 50 tier skips, so be prepared to see some sweats with a lot of unique skins and emblems come November 16.
Warzone 2 and Modern Warfare 2 Battle Pass progression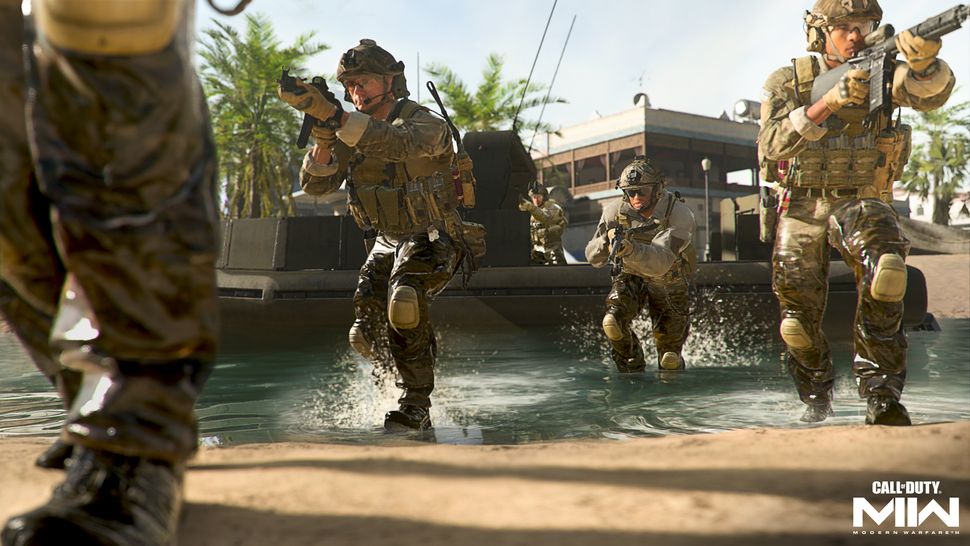 The Modern Warfare 2 Battle Pass will share progression between Warzone 2 and Warzone mobile, which is set to release in 2023. This means that, regardless of whether you're jumping into regular multiplayer or battle royale, all of your successes will ultimately contribute to your overall battle pass level. It's possible that each game could have its own unique battle pass rewards, although the vast majority of unlocks should carry between the three games. If you want to speed up your progression, we've got some separate pointers on how to earn more XP fast in Modern Warfare 2.
How the Warzone 2 and Modern Warfare 2 Battle Pass works
The Warzone 2 and Modern Warfare 2 Battle Pass will work differently to previous iterations, as seen in everything from Modern Warfare to Black Ops Cold War to Warzone. Where previously the Battle Pass system offered a linear progression of free items – including weapons, operators, and more – which unlocked as you played, the Season 01 pass for Modern Warfare 2 and Warzone 2 is different.
Rather than a linear stream of tiers to move through, the Warzone 2 and Modern Warfare 2 Battle Pass will now take the form of a multi-sector map. You'll be able to unlock items using earned Battle Token Tier Skips all over the map (which is themed differently, depending on the Season). You'll start at Sector A1 in the bottom left corner, then once you've spent five Battle Token Tier Skips to unlock all of the rewards there you can proceed to Sectors A2 and A3, continuing your progress across the map as you complete more sectors.
Each Battle Pass map will have at least 20 sectors, with five items contained within each. You can use your Battle Token Tier Skips to either unlock adjacent sectors or continue earning items within an unlocked sector. Infinity Ward says this (opens in new tab) about the new Battle Pass system:
"Essentially, these tokens can be used to unlock specific items within the Battle Pass at your own pace — whether it is a new free functional weapon or a cool new Operator Skin, you have control over what gets unlocked earlier on the road to 100% map completion. Are you looking for a particularly impressive Operator Skin, Weapon Blueprint, or one of the new weapons? Then pick the appropriate Sector and start acquiring tokens to unlock those items!"
All Warzone 2 and Modern Warfare 2 Battle Pass rewards
The Warzone 2 and Modern Warfare Battle Pass rewards are unlocked by moving across the map, and there are 20 main sectors available to open up via sequential process plus a bonus sector you can visit from the start. Each has five rewards available – four to choose from then a High Value Target (HVT) that can only be collected once those four are claimed, after which you can move on to the next sector. If you manage to complete all 20 main sectors then you'll unlock the Victory Sector, which features the gold-plated "Olympus King" Zeus Operator Skin, "Mortal's Bane" Weapon Blueprint, plus 300 COD Points to unlock.
Here are all of the Warzone 2 and Modern Warfare Battle Pass rewards you can unlock in Season 01:
Bonus Sector A0
10% Battle Pass XP Boost
Myth Maker Vel 46 submachine gun weapon blueprint
Articulate Response .50 GS handgun weapon blueprint
Chronophobia gun screen
HVT: Zeus Operator
Sector A1
Aerial Entrance calling card
1 Hour Double Weapon XP Token
Hired Sniper emblem
Paying Rent charm [FREE]
HVT: The Orbiter Kastov 545 assault rifle weapon blueprint


Sector A2 (requires Sector A1 complete)
Letter Opener Combat Knife melee weapon blueprint
Scaling Assassin emblem
Gathered Gents calling card
War Tracks: Let's Ride war track [FREE]
HVT: Dark Chariot vehicle skin


Sector A3 (requires Sector A1 complete)
1 Hour Double XP Token
Bellicose Bryson 890 shotgun weapon blueprint
Tactical AF large decal
100 COD Points [FREE]
HVT: Barrage Rangers I Operator skin


Sector A4 (requires Sector A2, A7, or A8 complete)
100 COD Points
30 Minutes Double XP Token
Damysus X13 Auto handgun weapon blueprint [FREE]
Wavemaker vehicle skin
HVT: Deluge Calisto Operator skin


Sector A5 (requires Sector A3, A9, or A10 complete)
Back To Back emblem
Hired Sniper calling card
Ignition Basilisk handgun weapon blueprint
Endless Black gun screen [FREE]
HVT: Hostile Takeover EBR-14 marksman rifle weapon blueprint
Sector A6 (requires Sector A3, A5, or A10 complete)
Scorpion weapon sticker
30 Minutes Double Weapon XP Token
World's Best Merc charm
King's Skull large decal
HVT: BAS-P submachine gun weapon [FREE]


Sector A7 (requires Sector A4, A8, or A11 complete)
Gunfighter Coffee Company weapon sticker
30 Minutes Double Weapon XP Token
Shooting Target charm
Xten large decal
HVT: Victus XMR sniper rifle weapon [FREE]


Sector A8 (requires Sector A4, A9, or A11 complete)
Time To Strike emblem
Scaling Assassin calling card
Jack Of All P890 handgun weapon blueprint
Down The Barrel loading screen [FREE]
HVT: Espionage Lachmann Sub submachine gun weapon blueprint


Sector A9 (requires Sector A5, A8, or A12 complete)
15 Minutes Double Weapon XP Token
15 Minutes Double XP Token [FREE]
Send It LM-S marksman rifle weapon blueprint
Obsidian Rider vehicle skin
HVT: The Unseen Kortac Group I Operator skin


Sector A10 (requires Sector A5, A6, or A13 complete)
100 COD Points
30 Minutes Double XP Token
Hacksaw Fennec 45 submachine gun weapon blueprint (Our best Fennic 45 Warzone 2 loadouts in Modern Warfare 2 explain what to do with this one once you've got it)
Offsite vehicle skin [FREE]
HVT: Low Drag Reyes Operator skin
Sector A11 (requires Sector A7, A8, or A14 complete)
100 COD Points
45 Minutes Double XP Token
Vigilant Expedite 12 shotgun weapon blueprint [FREE]
Company Lease vehicle skin
HVT: Zero Zero Operator skin


Sector A12 (requires Sector A9, A15, or A16 complete)
100 COD Points
30 Minutes Double XP Token [FREE]
Terminal Velocity Vaznev-9K submachine gun weapon blueprint
Hostile Takeover vehicle skin
HVT: 100 COD Points


Sector A13 (requires Sector A10 or A17 complete)
Nice Nods weapon sticker
.50 Cal charm
45 Minutes Double Weapon XP Token [FREE]
Warfighter large decal
HVT: Body Count MCPR-300 sniper rifle weapon blueprint


Sector A14 (requires Sector A11, A15, or A18 complete)
Plane Sight calling card
Sole Survivor emblem
100 COD Points
War Tracks: Homefront war track [FREE]
HVT: Executive Whip vehicle skin


Sector A15 (requires Sector A12, A14, or A16 complete)
Leg Day loading screen
Corinthian Helmet weapon sticker
Sold! charm
River Shadow vehicle skin [FREE]
HVT: Basileus Victus XMR sniper rifle weapon blueprint
Sector A16 (requires Sector A12, A15, A19, or A20 complete)
Fractured large decal
1 Hour Double XP Token
Chiron Kastov-74U assault rifle weapon blueprint [FREE]
War Haul vehicle skin
HVT: War Bull Gus Operator skin


Sector A17 (requires Sector A13 or A20 complete)
45 Minutes Double XP Token
Corner Cover calling card
100 COD Points [FREE]
100 COD Points
HVT: Payload Stiletto Operator skin


Sector A18 (requires Sector A14, A15, or A19 complete)
Sole Survivor calling card
Gathered Gents emblem
Closer Minibak submachine gun weapon blueprint [FREE]
Sweet Dreams Operator finishing move
HVT: Blackout Roze Operator skin


Sector A19 (requires Sector A15, A16, or A18 complete)
Weapons Up loading screen
Tactique Verte large decal
1 Hour Double Weapon XP Token
100 COD Points [FREE]
HVT: 100 COD Points


Sector A20 (requires Sector A16 or A17 complete)
Catching Air loading screen
Best Merc Ever weapon sticker
ETO charm
Dark Horse vehicle skin [FREE]
HVT: Tokoloshe BAS-P submachine gun weapon blueprint
Victory Sector (requires Sectors A1 to A20 complete)
Mortal's Bane M4 assault rifle weapon blueprint
100 COD Points
100 COD Points
100 COD Points
HVT: Olympus King Zeus Operator skin