Got big plans for the weekend? Cancel them. The Oscars 2023 is here, bringing together the biggest and best stars of cinema from the last 12 months. Brendan Fraser. Angela Bassett. Steven Spielberg. Austin Butler. Jessica Chastain. Paul Mescal. Ana De Armas. Colin Farrell. Tom Cruise. Ah, the level of talent in one place – including the unpredictable drama – is what makes the Oscars such a special occasion.
On the other hand, the 95th Academy Awards will be hoping for less drama following the now infamous Will Smith slap in 2022. This year will see Jimmy Kimmel take to the stage to host the prestigious ceremony in Los Angeles, California. There will also be a pre-show red carpet as well as a Countdown to the Oscars show with Vanessa Hudgens, Lilly Singh, and Ashley Graham. Not to mention, the numerous performances, with Rihanna set to perform hot off the heels of appearing at Super Bowl 2023.
The nominees were announced on January 24th by Riz Ahmed and Allison Williams with some records already broken – Michelle Yeoh, becoming the ever Asian woman to be nominated for the Best Actress category, for one. Will the Everything Everywhere All at Once star take the top prize, though? Will Marvel finally earn their first acting nomination thanks to Angela Bassett's standout performance in Black Panther: Wakanda Forever? Or will Tom Cruise and Top Gun: Maverick rise to the occasion to take home Best Picture? Whatever the case, it's set to an exciting night.
Available in more than 200 territories worldwide, naturally everyone wants to know how to watch the Oscars 2023. Also, how to watch for less, and maybe how to watch for free. Well, depending on whether you are based in the US, UK, or Australia, the options do differ but to help with that, we've rounded the best options up so you can decide how to watch Oscars 2023 hassle-free.
When and where will the Oscars 2023 take place?
The 95th Academy Awards, or as it's commonly referred to the Oscars 2023, will take place on March 12th, 2023. It will take place at the Dolby Theatre in Hollywood, Los Angeles in California.
What time will the Oscars 2023 start?
The Oscars 2023 will begin at 5PM PT / 8PM ET in the US on Sunday, March 12th with those in the UK able to turn in from 1AM GMT on Monday, March 13th. Meanwhile, in Australia, the Oscar 2023 ceremony will begin 11AM AEDT on Monday, March 13th.
The red carpet pre-show event will start 90 minutes prior to the main show, so 3:30PM PT / 6:30PM ET in the US on March 12th, 11:30AM in the UK on March 12th, and 9:30AM AEDT on March 13th in Australia.
How to watch Oscars 2023 in the US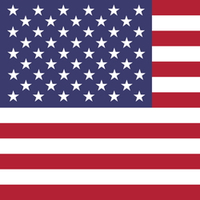 (opens in new tab)
ABC | Free for cable or satellite subscribers (opens in new tab)
If you are already subscribed to cable or satellite in the US, then the good news is that you don't have to pay a penny. ABC should be included as part of your package and therefore is available to watch either via the ABC station, ABC.com, or the ABC app. All you need to do is prove you live in the US with a cable, satellite, or cord-cutting service. Then you can watch the Oscars 2023 for free.
YouTube TV | $54.99 a month (opens in new tab)
One option for cord-cutters is YouTube TV, which right now is offering its standard $64.99 a month price for $54.99. That cost is available for the first three months before reverting back to the original cost, saving you $30 on your first-year subscription. You can, however, cancel at any time in case you just wanted to watch the Oscars 2023.
Hulu + Live TV | $69.99 a month (opens in new tab)
Another streaming alternative is Hulu Live TV, comprised of over 85 live TV channels – including the Oscars 2023. This is slightly pricier but also gets you Disney Plus (ads) and ESPN Plus (ads) thrown in, so is worth considering.
How to watch Oscars 2023 in the UK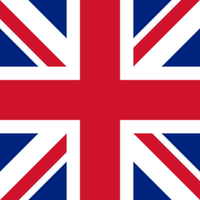 (opens in new tab)
Sky Showcase | From £37 a month (opens in new tab)
If you have Sky already, then this option becomes a bit more palatable with an £11 a month Sky Cinema add-on needed on top of the £26 basic package to gain access to the Oscars 2023. This is also an 18-month contract minimum.
NOW Entertainment| £9.99 a month (opens in new tab)
If you don't have access to Sky, Now is another option (and frankly cheaper way) to watch the Oscars 2022 via Sky Showcase with its Now Entertainment pass available for £9.99 a month. You can cancel at any time. There used to be a free seven-day trial for NOW Entertainment, however, the looks to have been removed for the time being.
NOW Cinema | £9.99 a month (opens in new tab)
If you fancy more movies than TV dramas, the Oscars 2022 will be available to watch on the dedicated Sky Cinema Oscars channel. This is included in a NOW Cinema pass. You can always double up and get NOW Cinema and NOW Entertainment for £12.99 (opens in new tab) a month.
How to watch Oscars 2023 in Australia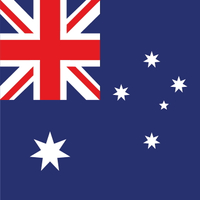 (opens in new tab)
7plus | Free livestream (opens in new tab)
Yes, that's right. If you're lucky enough to be based in Australia, then you can watch the Oscars 2022 for free via the 7plus streaming app. The full awards show will be available watch in its entirety via the 7plus website too. Simple and easy.
Which VPN should I use to stream the Oscars 2023?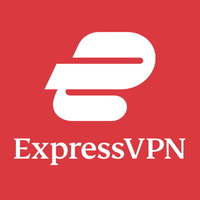 (opens in new tab)
ExpressVPN | Try 100% risk-free for 30 days (opens in new tab)
Wherever you are in the world, ExpressVPN is always our go-to recommendation for streaming – and is ideal for watching the Oscars 2023. By taking up this exclusive GamesRadar offer, you can save 49% (opens in new tab) on a 12-month subscription to ExpressVPN. It also throws in three months for free, so that's 15 months total. A 30-day money-back guarantee is also available.
Oscar 2023 nominations – highlights
Best Picture
All Quiet on the Western Front
Avatar: The Way of Water
The Banshees of Inisherin
Elvis
Everything Everywhere All At Once
The Fabelmans
Tár
Top Gun: Maverick
Triangle of Sadness
Women Talking
Best Director
Martin McDonagh - The Banshees of Inisherin
Daniel Kwan and Daniel Scheinert - Everything Everywhere All at Once
Steven Spielberg - The Fabelmans
Todd Field - TAR
Ruben Östlund - Triangle of Sadness
Best Actor
Austin Butler - Elvis
Colin Farrell - The Banshees of Inisherin
Brendan Fraser - The Whale
Paul Mescal - Aftersun
Bill Nighy - Living
Best Actress
Cate Blanchett - Tar
Ana de Armas - Blonde
Andrea Riseborough - To Leslie
Michelle Williams - The Fabelmans
Michelle Yeoh - Everything Everywhere All at Once
Best Supporting Actor
Brendan Gleeson - Banshees of Inisherin
Brian Tyree Henry - Causeway
Judd Hirsch - The Fabelmans
Barry Keoghan - The Banshees of Inisherin
Ke Huy Quan - Everything Everywhere All at Once
Best Supporting Actress
Angela Bassett - Black Panther: Wakanda Forever
Hong Chau - The Whale
Kerry Condon - Banshees of Inisherin
Jamie Lee Curtis - Everything Everywhere All at Once
Stephanie Hsu - Everything Everywhere All at Once
The full list of Oscar nominations 2023 can be found via the Oscars website. (opens in new tab) We've also put together our Oscar 2023 predictions as well as the 10 biggest snubs, surprises, and talking points from the Oscar nominations 2023.
Which film won Best Picture at Oscars 2022?
The Best Picture winner at the Oscars 2022 was CODA, the first movie to win the top prize from a streaming service with Apple TV Plus. The coming-of-age drama beat out heavy competiton, including: Belfast, Don't Look Up, Drive My Car, Dune, King Richard, Licorice Pizza, Nightmare Alley, The Power of the Dog, and West Side Story.
Which films are nominated for the Oscars 2023?
10 films have been nominated for Best Picture at the Oscars 2023. This includes: All Quiet on the Western Front, Avatar: The Way of Water, The Banshees of Inisherin, Elvis, Everything Everywhere All At Once, The Fablemans, Tár, Top Gun: Maverick, Triangle of Sadness and Women Talking.
You can read our Oscars 2023 predictions to find out who we think will win Best Picture.
Who will win the Oscar for Best Actor 2023?
As always, competition for the Best Actor Oscar is extremely high. The nominations for the Best Actor in a Leading Role is between Austin Butler (Elvis), Colin Farrell (The Banshees of Inisherin), Brendan Fraser (The Whale), Paul Mescal (Aftersun) and Bill Nighy (Living).
There's a lot of public support for Brendan Fraser to take the win, topping off his return into the limelight after several years away. That said, Austin Butler won the same award at the Golden Globes and the BAFTAs, so he has the momentum going into the Oscars.
Who is the Oscars 2023 host?
Late-night talk show host and comedian Jimmy Kimmel will host the Oscars 2023. This will mark the third time that Kimmel has hosted the event, following stints in 2017 and 2018. He still has a long way to go to beat Bob Hope's host record – a staggering 19 times. Naturally, many will be curious to see how the presenter role is handled following the altercation between last year's host Chris Rock and Will Smith, where the latter slapped the former on stage.
"Being invited to host the Oscars for a third time is either a great honor or a trap," said Kimmel in a statement. "Either way, I am grateful to the academy for asking me so quickly after everyone good said no."
A teaser video starring Kimmel and taking inspiration from Top Gun: Maverick was shared on social media, which you can check out below.
The mission: The Oscars. The host: me? Yes, me. #Oscars95 @TheAcademy #JonHamm @ChasParnell @BillyCrystal pic.twitter.com/PHIgGdVLs0February 14, 2023
---
Looking to upgrade your TV in time for the Oscars 2023? Here's where to get your hands on the best OLED TVs of 2023 alongside the best sound systems on the market. We've also rounded up the best cheap 4K TV deals for entertainment in March 2023, so you can watch the latest and greatest movies with a stunning picture for less.