Amazon Gaming Week is well underway, and we're coming across lots of great discounts on some of the top video games of the last few years. Better yet, 2023's Dead Space remake has now seen a sizable cut in cost on both PS5 and Xbox Series X/S that's well worth thinking about.
The retailer has slashed the game by 29% on PS5 to $49.88 – the cheapest ever price for the survival horror title since its January 2023 launch. That's a $20 saving to be exact. Similarly, the game has been reduced to almost the exact same low cost on Xbox at $49.88. Again, that's a nice $20 saving and the lowest-ever price on the platform. Finally, PC players can also get in on this deal with Dead Space now at $47.99 on Steam.
This is one of many offers we've found as part of Amazon Gaming Week 2023, including huge discounts on gaming laptops, Blue Yeti Mics, and PS5 SSDs. The sale is due to end come May 28th, so best to take advantage while stock lasts.
Today's best Dead Space deals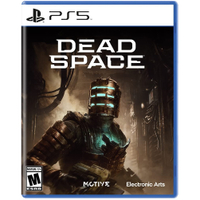 Dead Space (PS5) | $69.99 $49.88 at Amazon
Save $20 - Amazon has slashed the price of Dead Space remake by 29%, meaning it's now cheaper than ever before. That's a big saving on one of 2023's biggest games.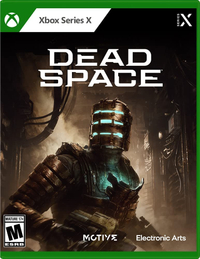 Dead Space (Xbox Series X/S) | $69.99 $49.99 at Amazon
Save $20 - Xbox players can get in on the action too with Dead Space being reduced by 29% across Xbox Series X and Xbox Series S. This is again the cheapest price we've ever seen for the game since launch.
Dead Space (Steam) | $59.99 $47.99 at Amazon
Save $12 - PC players are not left out either with a 20% deduction making Dead Space more affordable than ever on the platform. This gives you a digital code to be redeemed on Steam, saving you a nice $12.
"A sublime mix of fresh, familiar, and freaking terrifying," was the big sentiment shared during our Dead Space review. We loved how "terrifyingly gorgeous" the graphics were, only enhanced by the next-gen capabilities of the PS5 and Xbox Series X. It also offered more depth than the original PS3 game, making it the definitive way to play, although we did note that "map backtracking can sometimes feel restrictive" at times.
This is also an increase from the first Dead Space price cut, which took place less than a week after the game was released. If you fancy something new, then The Callisto Protocol is down to $29.99 at Amazon too. The game is from the same creator as Dead Space, so is in strong company.
We've also rounded up the best cheap PS5 game sales for the month as well as cheap Nintendo Switch game sales for anyone looking for more deals. Not to mention, you can find the best Xbox Game Pass Ultimate prices and deals in May 2023 right here too.