If you're on a Switch hunt then you're in the best place to find a round-up of the cheapest Nintendo Switch Lite prices and bundle deals. All forms of the Nintendo Switch have become seriously hard to find of late with more and more people around the world spending more time at home due to the pandemic. Full-sized Nintendo Switch bundles have been gone for months now, but we've been able to track down the smaller (and much cheaper!) Switch Lite stock.
So avoid the scalpers and overcharging third-party merchants for now as we've still been able to find Nintendo Switch Lite prices that you'll like. The Nintendo Switch Lite was released $100/£80 less than the full-sized Switch. As the name would suggest, it's also lighter and easier to carry around than its predecessor. You can't use it on your TV, but the money you save makes it very tempting indeed.
To get you started, we've gathered the best Nintendo Switch Lite prices for each color right here. This page and its comparison charts are regularly updated too, so be sure to pop back every now and then if you don't find a discount you like today. Underneath the Switch Lite price comparison charts for the various colors, you'll find the latest Nintendo Switch Lite bundles with added games.
But why choose the Nintendo Switch Lite in the first place? And what makes it a better choice than the full-sized Nintendo Switch? As we mentioned before, it comes down to price and portability. What's more, its controllers are part of the casing so won't get lost while you're out and about. If you're keen to buy a cheap way into Nintendo games or your kid's first console, the Switch Lite's perfect. For more details on the difference between the two, head over to our guide on Nintendo Switch vs Nintendo Switch Lite.
Because it's more affordable, the Switch Lite also leaves you with more cash to spend on anything else you might need - Nintendo Switch SD cards to boost the system's rather miserly 32GB of storage, for instance. We'd also consider browsing for some extra titles to play via our roundup of the best Nintendo Switch game sales.
Gray Nintendo Switch Lite deals
Image 1 of 2
Image 2 of 2
Yellow Nintendo Switch Lite deals
Image 1 of 2
Image 2 of 2
Turquoise Nintendo Switch Lite deals
Image 1 of 2
Image 2 of 2
Coral Nintendo Switch Lite deals
Image 1 of 2
Image 2 of 2
A new color is coming to the Nintendo Switch Lite, and it's this gorgeous shade of pink - or Coral, as Nintendo is calling it. Released in April 2020 it's been popular since launch, so don't dawdle on stock for long if you see any.
Zacian and Zamazenta Edition deals
Image 1 of 2
Image 2 of 2
Nintendo Switch Lite bundles
USA: Nintendo Switch Lite | Animal Crossing: New Horizons | $259.98 at Best Buy
Given how most stores are charging over the normal price for a Switch Lite right now, this is one of the only decent bundles around. But hey, it is for the biggest game of the year so far on the Switch, so count us in! Available in turquoise or gray.View Deal
UK: Nintendo Switch Lite (Yellow) + Animal Crossing: New Horizons | £239.99 at Very
This is a solid bundle for the brand new Animal Crossing: New Horizons, as it saves you around £5 over buying the Switch Lite and game separately. As one of the console's biggest games of the year, we certainly don't see that much money coming off the game any time soon. Bundle also available in Grey.
View Deal
UK: Nintendo Switch Lite (Grey) + The Legend of Zelda: Link's Awakening + 6 months Spotify Premium | £229 at Currys
The game is still quite pricey on its own, so you're saving at least a fiver here. You're also getting a free six-month Spotify Premium subscription here too, which is a significant get in and of itself. Bundle also available with the Yellow console.
View Deal
UK: Nintendo Switch Lite (Grey) + Legend of Zelda: Breath of the Wild | £244 at Game
You can save almost £11 with one of Game's most tempting offers - the Switch Lite console with Breath of the Wild. This is easily one of the system's best games, and it's also one of the most expensive. That makes this bundle a real bargain. Bundle also available in Yellow.View Deal
UK: Nintendo Switch Lite + Pokemon Shield| £239.99 at Very
Want the latest Pokemon to go with your new Switch? Very has you covered with this Shield Version bundle. It's certainly cheaper than buying both items separately! The console bundle is also available in Grey.View Deal
UK: Nintendo Switch Lite (Grey) + Super Smash Bros. Ultimate + 6-month Spotify Premium | £239 at Currys
UK: Nintendo Switch Lite (Grey) + The Witcher 3: Wild Hunt + 6-month Spotify Premium | £229 at Currys
UK: Nintendo Switch Lite + 6 months Spotify Premium | £199 at Currys
Nintendo Switch Lite accessories
No matter which version of Switch you go for, it's well worth grabbing a few key Nintendo Switch accessories along the way (especially over November when Black Friday game deals kick in). As well as more obvious extras like the best case for Nintendo Switch or the best Nintendo Switch headset, it's a good idea to look out for the best Nintendo Switch chargers or an SD card too. Both consoles only come with a meagre 32GB of memory as standard, so you'll need something a little bigger to make sure you don't run out of space.
Image 1 of 2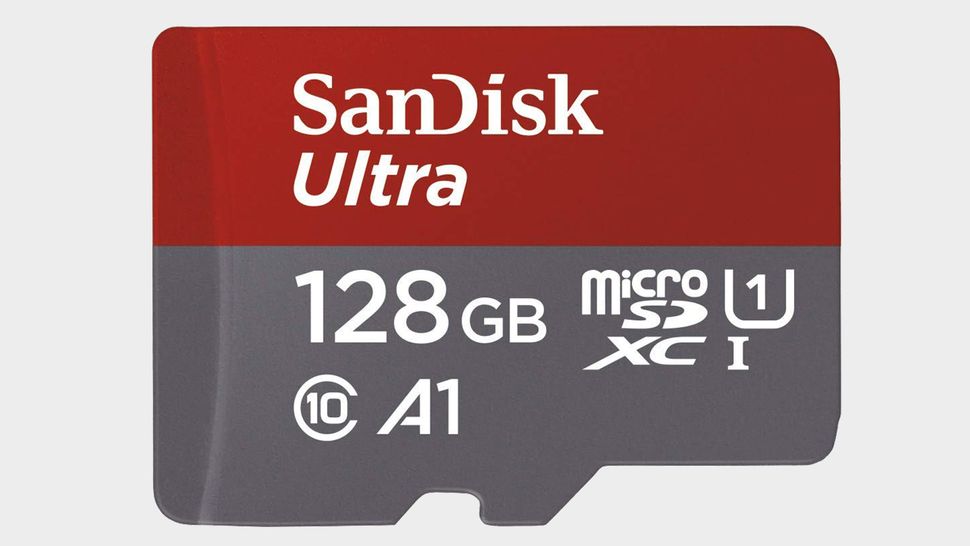 Image 2 of 2
One of the few issues with any Nintendo Switch is its lack of storage space. The Switch Lite is no different. It's a pain when you grab a new game but have no space to install it or save your progress without deleting something else, so the SanDisk Ultra 128GB SD card is a must-have. While there are bigger and smaller alternatives, this one only costs around $30 and quadruples the Switch's internal memory. That should allow you to store between five and ten big games.
Image 1 of 2
Image 2 of 2
Because of the Lite's portable nature, you're likely to be carrying it from place to place in the great outdoors. To keep it safe, a carry case is essential. Orzly cases for the original Switch are excellent, so grabbing the Lite version (which can come in matching colors, by the way) is a no-brainer. The hardened outer shell contains plenty of room for your console, games, and any other accessories you might want to take with you on the road.
Buy it here: Orzly Nintendo Switch Lite case
Want cheap Nintendo Switch controller deals? Don't forget to check out our guide.