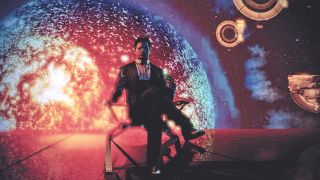 Gather round the campfire...
Video games tell stories like no other form of entertainment. For better or worse, the most creative people in the industry are always pushing the limits of available technology and their own imaginations to find new ways to tell a tale. In games we've slain mighty dragons. We've explored alien worlds. We've met amazing characters and spent hours bringing them into our lives. We've been overjoyed, outraged, and terrified. This collection showcases some of the best of the best in video game storytelling. Not only do they each present great narratives, but they share them with players in ways that only a game could.
Some of these titles – or their sequels – feature in both our best PS4 games article, and our best Xbox One games article, so be sure to check them out too. Or if there's also our best MMORPGs and best co-op games for something a little more specific.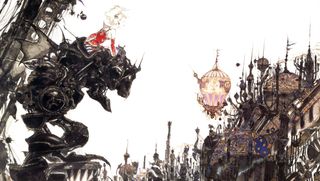 25. Final Fantasy 6
While later Final Fantasy titles improved the graphics, the plot never got better than in the sixth entry. FF6 tells a sprawling tale about the death of magic at the hands of unethical progress, and it has one of the biggest ensemble casts this side of War & Peace. It allows players to see any of a dozen characters as a fulfilling lead, and all would work in that context. Moments like an impromptu opera performance, the discovery of hidden lineage, or a heroic sacrifice are sprinkled throughout the game, but it's the bad guy that really steals the show. Kefka is one of the most detestable villains we've ever met, and the script does an amazing job of building up the heartless bastard. If FF6 is actually Kefka's tale, then it's a well told one indeed.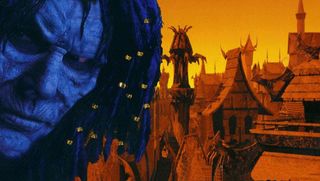 24. Planescape Torment
How would being immortal alter one's perception of the world, of life, or, indeed, one's very nature? That's the question posed by Planescape: Torment, an old-school RPG set in D&D's Planescape multiverse renowned for its storytelling. Your character, known only as The Nameless One, has suffered many lifetimes' worth of anguish, unable to piece together his past. Who is he? Where did he come from? Why can he not die? You'll encounter many interesting characters during your quest to answer these questions, some of whom you'll grow to love, while the viewpoints of others may very well conflict with your own philosophies. Planescape isn't so much an RPG about dungeon crawling and looting as it is interacting with the world and its characters. Every discussion, no matter how small, can turn into a branching series of dialogue, and every choice - no matter how insignificant it may seem - can lead to gut-wrenching consequences. Planescape may be dated by today's standards, but to pass it up would be a huge disservice to one of the greatest interactive tales ever conceived.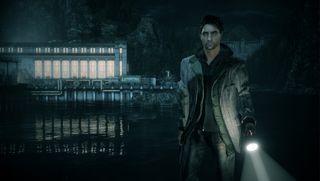 23. Alan Wake
You would expect great storytelling from a game that stars a novelist, and Alan Wake's tale delivers on that front. Taking inspiration from the best of Stephen King and David Lynch, Alan Wake sends a troubled writer and his wife to the Pacific Northwest, searching for peace, but only finding horror. The game does a great job of make the naturalistic world feel alien while Alan searches for his lost wife, running into any number of damaged people looking to do him harm.
Like any good novelist, Alan takes symbolism seriously, as he uses light to battle the shadows that literally and figuratively want to consume him. It gets even more interesting when floating words become his enemies. The actual prose you find in the game is proof enough of the quality writing, as is the excellent episodic pacing of how the plot unfolds. Alan's never sure what's real or not, but he knows he loves his wife, and that might be enough to see him through.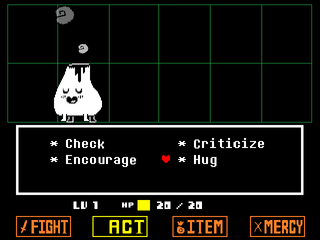 22. Undertale
Undertale is a weird, weird game. There are monsters and goat-people and magic. But there's also a touching exercise in empathy (or the lack thereof). It's a challenge to condense the very strange story into one or two lines, but the most important thing to know about Undertale is that, beneath its peculiar, scrappy surface, its heart is made of pure sweetness. One of the most powerful abilities in video game story-telling is how the player's actions can impact the narrative. Some games have used that amount of self-directed choice to reach for profundity, only to fall short. Undertale stands out for its many alternate endings, each of which manages to pack an emotional punch.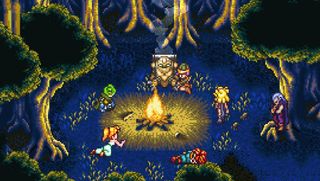 21. Chrono Trigger
Time travel doesn't have the best track record as a narrative tool. In Chrono Trigger, though, the device shines as a source of storytelling finesse. The game starts simply enough at a town festival, but soon the unassuming Crono and his friends are thrown into a massive adventure where he makes friends with cavemen, cursed knights, and robots searching for humanity. And you find a way to connect to all of them. The ever-shifting world Chrono travels has much to teach about the human condition. Technology may change, but people always have the same capacity for love, greed, devotion, hate, and honor no matter the era. And the storytellers knew when to create quiet moments to let the players get close enough to see some characters in a whole new light. Keeping tracks of timelines might be complicated, but the characters' motivations never were.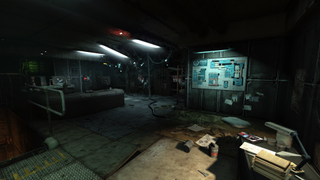 20. Soma
This science fiction tale follows Simon Jarrett trying to figure out how he wound up in an underwater research facility where things have gone very, very wrong. Rather than turn to combat, the game uses stealth and puzzles to tell Simon's unsettling story. The less you know about the plot points going into Soma, the better. But what you should know is what sets this apart from others that set the same tone. Many horror games create tension by forcing the player to fight off more powerful opponents and manage meagre resources. The suspense in Soma is entirely down to the story and how it is told. Because let's be real: staring down the meaning of consciousness and life and what makes us human can be downright terrifying. No aliens or monsters needed!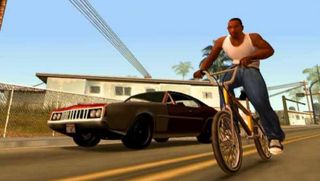 19. Grand Theft Auto: San Andreas
GTA's rags-to-riches stories are always compelling, and San Andreas did it better than any of them. Over the course of the epic story, our lead goes from a penniless thug to one of San Andreas' most respected citizens, ultimately becoming a wealthy mogul with a house in the game's equivalent of the Hollywood Hills. You might start out beating up thugs in a neglected Los Santos neighborhood, but by game's end you'll be hijacking VTOL jets off of aircraft carriers. But what really drives the game's story are its characters. Carl, for all his gang-banging thuggery, is the most moral character the series has produced. Carl's buddies, gang leaders Wu Zi Mu and Cesar, are genuinely likeable, and James Woods' acerbic Mike Toreno steals every scene he's in. Meanwhile, Tenpenny, voiced by Samuel L. Jackson, is so cartoonishly and irredeemably evil, it's impossible not to want to see him get his comeuppance in a wildly satisfying high-speed firefight at the very end.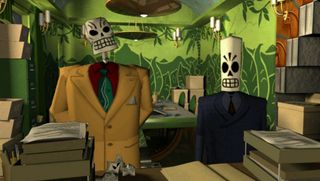 18. Grim Fandango
Grim Fandango isn't the new kid on the block any more, but it still stands the test of time as a brilliant and unique game creation. It imagines the afterlife as a purgatory not unlike our own world. Take our debonair protagonist Manny Calavera, for instance: He's a Grim Reaper who doubles as a travel agent, arranging the journey that fresh souls will take on their way to the peaceful Ninth Underworld. Throughout your journey, you'll encounter a memorable cast of heroes and villains alike, all of whom will irrevocably impact Manny's passage through the Land of the Dead. Classic film noir tropes are everywhere: the femme fatale, the gaudy crime lord, the fact that smoking is the national pastime. But Grim Fandango also offers an originality all its own, thanks to its inspirations from Aztec mythology and Mexican culture.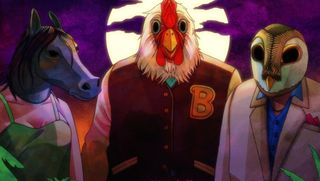 17. Hotline Miami
Who says ultra-violent video games can't have captivating stories? Hotline Miami gives purpose to all its gory mobster killing by taking us down an acid-soaked rabbit hole, all seen through the hazy eyes of our silent, unnamed protagonist (who fans have named Jacket, thanks to his trademark varsity duds). Jacket's day-to-day in 1989 Miami involves waking up, checking his answering machine to hear cryptic messages, then driving to shady mob hangouts to murder everyone in sight. Oh yeah, and he always dons an animal mask before the killing starts. As you do. Hotline Miami's plot thickens as you start to lose your grip on reality, eventually reaching a psychedelic viscosity akin to a cocaine-and-blood-based batter. Jacket is plagued by visions and nightmares, unsure if the instructions he's receiving are even real or who might be manipulating him. And even after the credits roll, the story's not over. Not by a long shot.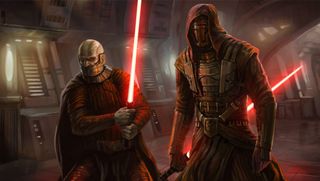 16. Star Wars: Knights of the Old Republic
With power hungry Sith Lords, a rag-tag group of heroes, and a bucket-of-bolts spacecraft, Star Wars: Knights of the Old Republic has all of the elements to build an immersive Star Wars experience. But what bumps the game's story to one of the best in video games is its ability to suck you into the new environment, allow you to explore rewarding backstories of the fascinating side characters, and surprise you with twists that rival the "I am your father" moments of the movie trilogy. As an average crewman in the Republic Fleet, you're tasked with finding the captured Jedi VIP, Bastila Shan, on the city-planet of Taris, which launches you on a quest that spans the galaxy. You'll visit Luke Skywalker's home planet Tatooine, the Wookie planet Kashyyyk, the Sith planet Korriban, and other locales that take you deeper into the Star Wars lore than any movie or game has ever done before. BioWare's classic definitely deserves a spot as one of the best video game stories of all time.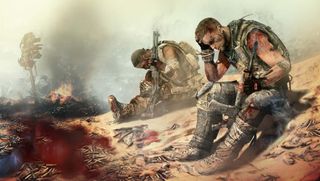 15. Spec Ops: The Line
Military shooters don't often rank high on the narrative front, usually favoring gung-ho aggression or resolute stoicism over character development. And, at first, Spec Ops: The Line falls right in line with that stereotype. You take control of Walker, a soldier sent into a sandstorm-ruined Dubai to find a missing general. But as time goes on, it seems that there's something more devious afoot, and the shooter's story transforms from run-of-the-mill to one-of-a-kind.
What unfolds is a damning criticism of shooters themselves, questioning everything that gamers have grown accustomed to. Walker's journey sends him marching into the nucleus of the genre, playing with the storytelling in ways no other game has. By the end you might feel anger or sadness, but the important thing is that you'll feel something, and that's pretty rare in military shooters.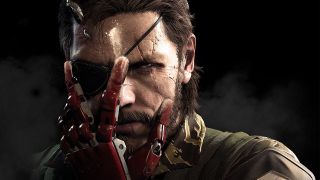 14. Metal Gear Solid 5: The Phantom Pain
Love it or hate it, Hideo Kojima's Metal Gear series sets the bar for wackadoodle behavior. The most recent instalment, Metal Gear Solid 5: The Phantom Pain, takes up the mantle of bizarre narrative that has made Kojima such an icon of the gaming world. This time around, while Boss is out for vengeance, he uncovers a twisted plan to achieve world peace through a combination of annihilating all English speakers and creating a nuclear stalemate among the remaining cultures. The most impressive thing about the story in MSG5 is how much its story is told through the play experience rather than with interspersed cut-scenes. It's the game world's equivalent of the epic novel, where systems replace syntax and checkpoints are your chapters.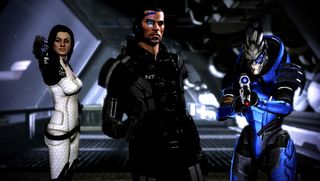 13. Mass Effect 2
Assemble a crew of sidekicks, achieve the impossible, save the galaxy. It's hardly ground-breaking material for sci-fi, but Mass Effect 2 taps into one of the all time classic adventure stories: uneasy allies versus overwhelming odds. And it all plays out in space, with the role of overwhelming odds being played by ancient, titanic machines. It's still punch-the-air satisfying when Shepard and friends smash through the games suicide mission climax. Few other games make you feel so close to the supporting cast, either. Each crew member has a deep back-story, and most ask you to make complex decisions to help them out, potentially souring your friendship with another character. When/if you lose one of them during the suicide mission you feel genuine remorse, a great indicator that Mass Effect 2's story has left a lasting impression on you.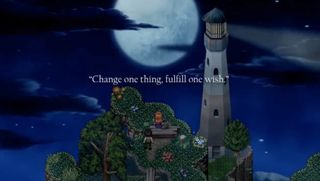 12. To The Moon
To the Moon proves that a game doesn't need convincing voice acting, fancy polygons, and an orchestral score to make the stoniest players cry. The score did help though, ands the sad notes are a heartbreaking reminder of the tale about a dying man with one last wish: to go to the moon. The story follows two doctors who are trying to fulfil Johnny's wish using technology that creates artificial permanent memories. In order to do so, they need to hop through his memories and implant the desire to go to the moon in his childhood so that he creates a new life in his mind. Along the way we learn about River, his now deceased wife, and it's hard not to get teary-eyed when the doctors go through their happy memories together. Or, if you want to be sadder sooner, just listen to .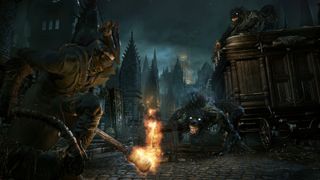 11. Dark Souls and Bloodborne
In some ways, it's a shame that these two games are so similar, because it means they're pitted in constant comparison with each other. But in other ways, it's amazing, because it gives us players all the more chances to experience their blends of combat, atmosphere, and surreal story. Bloodborne and the Dark Souls games are able to use their game mechanics to go beyond slashing at endless waves of monsters to tell epic horror stories that span centuries. The impact of their stories just wouldn't be the same if they were recreated in a film or a book. They are uniquely impactful because they are games, because you experience being plunged into their worlds first-hand.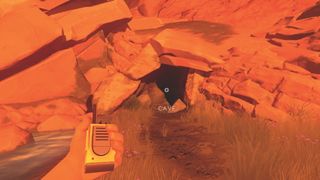 10. Firewatch
Walking simulator games that tug at your heartstrings have been seeing a surge of late, but few have dug into the deeper levels found in Campo Santo's Firewatch. The game partially works so well because of the premise: Henry, your character, is spending the summer working as a ranger in Wyoming. Although he wanted the gig to get away from his own thoughts and life, he winds up building a chatty relationship with his boss through their radio conversations.
That isolation, tucked away in a natural setting that's equal parts pretty and perilous, makes a perfect backdrop for this suspenseful tale. Each strange discovery Henry makes drives the story forward until it has the unstoppable momentum of an avalanche. Once you start playing, it's damn near impossible to put down until the final credits roll.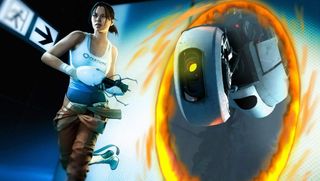 9. Portal 2
After Portal's brilliant, minimalist narrative introduced gamers to the silent Chell and the decidedly less silent GLaDOS, Valve faced a tall order. How could a stunning short story be followed up with a full retail release? Could new characters really stand toe-to-toe with GLaDOS? The answer, astoundingly, was yes. All of the new characters added character to the world, from the curious Wheatley to the amazingly charismatic Cave Johnson. Yes, there was still plenty more to see and take away from Aperture. Exploring the depths of the derelict business introduced us to new bits of lore, fleshing out the most important character in the series: the facility itself. Learning Aperture's backstory and finding out about GLaDOS's history was surprisingly touching. Chell's story, too, ended up concluding well, turning the relatively quaint story of the original into a saga as epic as nearly any other.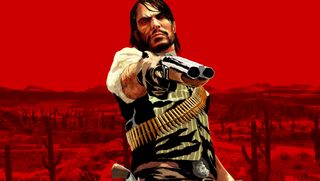 8. Red Dead Redemption
Some of the greatest film Westerns deal with the death of the Old West, and Red Dead Redemption strikes gold exploring that subject. Protagonist John Marston is a man out of time. He wants a steady home life, but is pushed back into the saddle by government agents who hold his outlaw past over his head. Marston has to hunt down his old posse of bandits, effectively killing off the last remnants of the era that defined him. And it's not just Marston and his former friends that have trouble transitioning into the 20th century. Over and over John meets individuals coming to terms with the end of the West, whether happily or through gritted teeth. Marston himself wants to leave his past behind despite being so good with his revolver, which makes him easier to connect with than every previous Rockstar hero. The ultimate question is: will the world allow him the happy ending he deserves?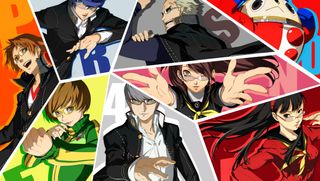 7. Persona 4
Persona 4's greatest strength comes from pacing. The life of the protagonist plays out one day at a time for an entire year in the quiet town of Inaba. You dig deep into a murder mystery while also attending high school, working part time jobs, and (most importantly) bonding with your new friends. You may enter a shadowy world of dungeons and monsters, but you become so attached to your new companions that a small moment in the park with one of them has more impact than most intense boss battle. Persona 4's tale takes more than 80 hours to experience, but it never feels drawn out as every day is a new chance to get closer to your friends. Characters like Teddy, Kanji, and Chie are well-defined by scenes that shift between comedy and drama fluidly, and you express your unique feelings for them through the expansive dialogue choices. When the story reaches its satisfying climax, you feel like you've gone through a life-changing ordeal with your best friends. When the game ultimately ends, it's hard not to shed tears for all you're saying goodbye to.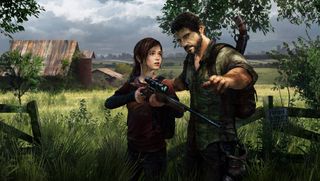 6. The Last of Us
Where most tales of this type are made of good guys and bad guys, heroic challenges and redemptive resolutions, The Last of Us has none of these things. Instead, it has reality. Protagonist Joel is no hero. Neither are his friends. No one at the start of the game is even particularly likeable. They're just broken people trying to survive a broken world by any means necessary. The eventual change in Joel is a gradual one, forged by the subtle evolution of his relationship with Ellie, as well as the various pockets of humanity and brutality (both of which are experienced in uncompromising extremes) discovered along their journey.
Through delicate, fragile interactions with each other, most often subtly supported by gameplay, both characters change and evolve almost imperceptibly. Yet by the end of the game, they and their relationship are completely unrecognisable. Their story comes with no neatly gift-wrapped solutions. But that is exactly why you'll care, and ultimately be more affected by The Last of Us than any other action game. Epic and apocalyptic scenario, small and intimate human story. That's why it works, and that's why it will stay with you.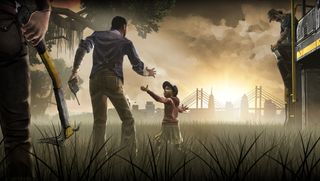 5. The Walking Dead
An intense, emotional ride until the very end, The Walking Dead was our game of the year in 2012 because of its gut-wrenching story. Lee Everett, a man on his way to prison, plays the unlikely hero who stumbles upon Clementine, a young girl whose parents were vacationing in another city when the zombie apocalypse happened. Their unexpected journey takes them to Savannah, where her parents should be, and along the way you meet a cast of characters who you grow to love (or hate with a burning passion). It's okay though, because there are instances when your choices affect their chances of staying in your group. The game's strengths are its dialogue and character development, and it's impossible not to feel sad, guilty, or angry whenever Clementine witnesses or experiences anything horrible. It's a given that when the dead start walking that there will be gruesome scenes, but the pacing, the execution of each scenario made The Walking Dead stand out.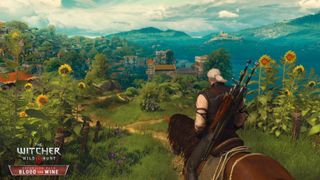 4. The Witcher 3: Wild Hunt
Look out, Nilfgaardians: Geralt is back in town. The Witcher 3: Wild Hunt takes our gravel-voiced hero on a search for Ciri, his young ward who has attracted the malevolent interest of the Hunt. This whole game world draws its inspirations from Eastern Europe, giving it a different flavor than the average fantasy RPG. But The Witcher 3 transcends expectations for the genre left and right. The characters are fully-realized and relatable, and their interactions have nuance. The writing is head and shoulders above the average script. The game systems are impeccably executed and help to further the story. And where most games only have binary good-or-bad ethical rules, this series has always been most comfortable exploring the morally murky areas. The core game of Wild Hunt was a masterclass of storytelling, but the addition of the Blood & Wine DLC took the game's narrative to the next level.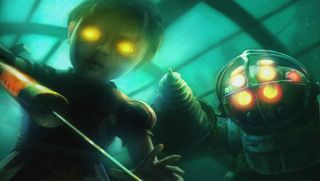 3. BioShock
Would you kindly... recognize the continued legacy of Irrational Games' BioShock? Ha, that's a trick question. You've actually had your free will stripped by Andrew Ryan, mastermind of the utopian-cum-dystopian underwater city Rapture, so yes, you certainly will recognize the greatness of BioShock. This is a very exciting day, for you. Released in 2007, BioShock reoriented the conversation of whether games could achieve a higher purpose beyond headshots, warlocks, and Italian plumbers. The game did so through its repurposing of Ayn Rand's objectivist allegory, Atlas Shrugged. However, whereas Rand's diatribe against socialism leads to a perfect world built by the perfect man, game director Ken Levine unspooled a tale that lays bare the hubris of Man. Andrew Ryan, in believing that he had found The Way, in actuality created a society fuelled by hedonistic vanity, unchecked ambition, and extreme moral ambiguity. It was delicious in its depravity, and the utter corruption of the city was revealed beautifully through innovative narrative devices, such as the audio-logs strewn about levels. Yes, BioShock's ending felt too predictable, but the game's ultimate contribution to game stories cannot be denied.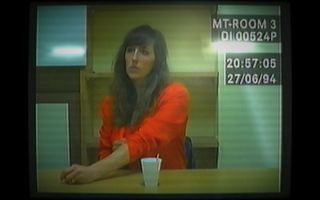 2. Her Story
It's clear from the very beginning that Her Story is about finding a killer. But as you watch more clips of testimony from the prime suspect, you realize that there's more afoot than just murder most foul. Her Story was an indie game darling of 2015, and quite frankly, the praise and accolades are totally deserved. It's another game that tells its tale through player choice, but those decisions are more than just selections on a dialogue wheel. Each person who plays Her Story will experience the plot differently, because it's entirely told in short videos that you find by searching keywords in a database of police evidence. Depending on what queries you make, you might be able to tease out different holes in the alibi given by the suspect. That guides your next search, and so every player charts their own path to finding out the truth. The narrative is plenty compelling when you watch the clips in order (thanks, YouTube!), but the circuitous path Her Story sets you on makes it one of the best examples of how a game can tell a story.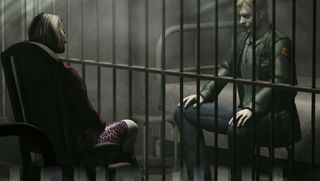 1. Silent Hill 2
There's a sinister genius to the storytelling in . It starts off as a mysterious love story: James Sunderland is searching for his wife after receiving a letter from her one year after her death. It ends up as something far darker and more complex. Silent Hill 2 tells its intricate story on multiple levels. While the spoken narrative leaves you in little doubt about what kind of man James Sunderland is, the way you play and interact with the world also has a impact. Spend the game at half health (or lower) for example, and you'll get a different ending because your lack of regard for his health tells the game that you think James is suicidal. Symbolism also plays a big role. Every disgusting creature in the game is a manifestation of James' twisted psyche; physical representations of his sexual hang-ups and guilt. By the end, you'll have lost every shred of empathy you had with the game's protagonist. How often do you get to play an entire horror game before discovering you're the real monster?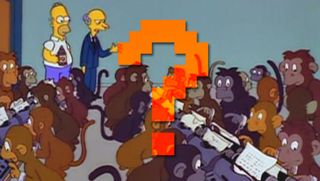 Think you can write something better?
Those are our picks for the best stories in gaming history, and we're sure you couldn't possibly disagree with them. So if you'd like to tell us how right all our choices were, let us know in the comments below!
And if you're looking for more gaming greatness, check out our list of the 100 best games ever and the 100 best game quotes of all time.