From Downey Jr to Rudd, L. Jackson to Larson, Marvel's catalogue of top-tier acting talent across its Avengers, Thor, and Guardians franchises grows more staggering with each passing year – and, as a result, more difficult to keep track of. That's where GamesRadar+ comes in.
With Thor: Ragnorak on the horizon and Avengers: Infinity War packing more A-listers than an Oscars after-party, GR+ has pieced together the ultimate checklist of all the biggest names currently contracted to Marvel – and how long said contracts run for. It's a comprehensive guide to the Hollywood branch of – beginning with a name who, shockingly, might be soon to vanish from this ever-expanding galaxy…
Robert Downey Jr.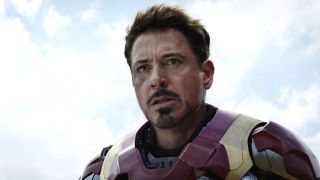 Robert Downey Jr.'s contract has racked up so much ink that it's gone from being just a legal document to the stuff of legend. He was originally set to bow out of the MCU after five movies, ending with Avengers: Age of Ultron. His contract was then , , and Avengers 4 – which was originally conceived as Infinity War part two. Once he's wrapped on those and a role in , he'll have fulfilled his current obligations. And while last year he dropped hints about Iron Man 4, co-star Chris Evans recently told USA Today that "Downey is close[r] to reaching that point where he may walk away. And I don't know how you replace Downey as Tony Stark." Heartbreaker.
Chris Evans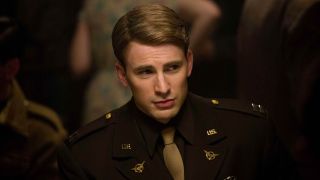 The yin to Tony Stark's yang. Chris Evans got into a bit of bother a couple of years back when he said that he'd be exploring new avenues once his Marvel contract had expired. Obviously, he was quick to rectify that, as a few days later he backtracked a little - and confirmed he had . Those films are 2018's Infinity War, and 2019's Avengers 4 - and he's already made his peace with that being the end of his Marvel run. "However they want to proceed after Avengers 4, it's really up to them," says Evans. "I walk away with no regrets and endlessly thankful."
Scarlett Johansson
Despite , Scar-Jo's contract details are more difficult to pin down than anyone else's within the Marvel empire. Rumor has it that she has a that spans The Avengers trilogy, with all other appearances worked out on a film-by-film process. That might explain why she's been spotted on set during the filming of Infinity War – but, as yet, not listed as confirmed for Avengers 4. Yet a recent casting call seeks a Black Widow body double for both of those films. She's in, no question.
Chris Hemsworth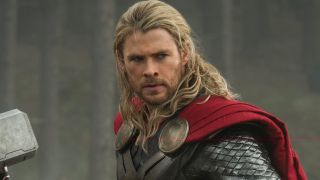 If you took Chris Hemsworth's absence from Civil War badly, spare a thought for the man himself - he thought he was being fired. Happily that isn't the case, with Thor: Ragnarok on the way later this year, and Infinity War coming in May 2018. After Thor, The Avengers, Thor: The Dark World, and Avengers: Age of Ultron, that should mark the end of Hemsworth's six-flick deal – but the man himself has claimed otherwise. "I've got Avengers 3 and 4 and I've got Thor 3," he told . Thor 3 is now known as Ragnarok, but Avengers 4 would mean a seventh film has sneakily been added to his contract. No complaints here.
Mark Ruffalo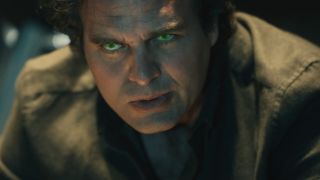 The Hulk, AKA Bruce Banner, AKA Mark Ruffalo has only wrapped up two of his ; The Avengers and Avengers: Age of Ultron (the Iron Man 3 credit scene didn't count). He's scheduled to return from orbit in Thor: Ragnarok, where he and Thor will buddy-up for a cosmic road movie. After that he'll be in Infinity War and Avengers 4. That leaves... *finger maths*... one more movie. Maybe Marvel and Universal will finally hammer out that deal for a proper ?
Jeremy Renner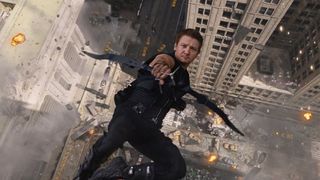 Even though we were first introduced to Hawkeye in Thor, that didn't count toward the four movies on Jeremy Renner's contract. The Avengers, Avengers: Age of Ultron, and Captain America: Civil War constitute the first three, and recent reports claimed Ant-Man and the Wasp was the fourth – until director Peyton Reed debunked them as fake news. He's since been spotted on the set of Infinity War, which would fulfil that original four-film contract. Yet Wikipedia says he's also in Avengers 4 – but can you trust Wikipedia? Can you?
Elizabeth Olsen
Olsen began her Marvel journey with a large supporting role in Avengers: Age of Ultron. She fared much better than her onscreen sibling Quicksilver, earning herself a spot in the Earth's Mightiest Heroes' new line-up. So how many more movies can we expect to see her unique skills? There's never been any confirmed word on her contract, but she's definitely in Infinity War – having been spotted filming in Scotland by multiple sources – and few name actors sign on with Marvel for less than three movies. So consider her highly likely for Avengers 4, too.
Samuel L. Jackson
in Civil War didn't go unnoticed. Luckily Jackson's only completed seven of his nine contracted movies, which means we'll be seeing more of the former S.H.I.E.L.D. Director. When, though? Don't try asking the man himself – he apparently doesn't know, and insists the internet can't be trusted when it comes to the cast of Infinity War. (Er, except for GamesRadar+, right Sam?) "Don't trust IMDB: Who says I am?" the actor told MTV. "I don't know. I'm asking you; I'm hoping you know maybe something I don't know. Am I in that movie?" In a fascinating twist, that Disney casting call reckons so…
Paul Bettany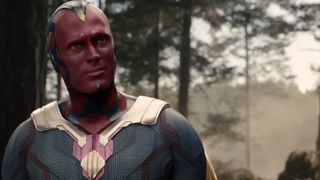 It was early in 2015 when that he had indeed put ink to paper for a Marvel studios contract. He seemed rather excited about it too, expressing the freedom it gives him for other work in between: in short, Marvel's his steady gig. He hasn't confirmed publicly how long his contract bends into the future, but, it definitely contains Infinity War after the man himself – or a body double – was spotted performing in Vision's costume during a March 2017 shoot.