Who's legally bound for long-term superheroism?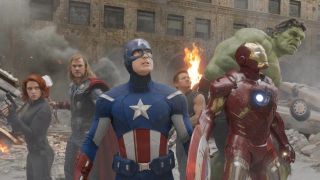 Normally people don't get excited over the details and clauses of Hollywood contracts, but Marvel fans aren't your typical moviegoers. That's because the normally dry legal-speak can hold some fodder for predictions about what might be happening next to this suite of superheroes. It helps us trace who might be getting interesting story developments, or who might be meeting a grisly yet heroic demise.
With the being something of a pioneer in blockbuster entertainment, we know there's approximately 417 years of movies to come. Read on to find out which of your favorite superheroes and sidekicks have busy calendars.
Robert Downey Jr.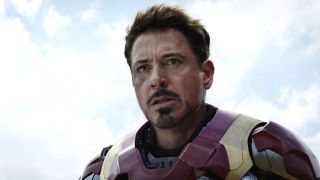 Robert Downey Jr.'s contract has racked up so much ink that it's gone from being just a legal document to the stuff of legend. Most of that's because he was originally set to bow out of the MCU after five movies, ending with Avengers: Age of Ultron. His contract was then and the two-part . Once he's wrapped on that second instalment and a role in , he'll have fulfilled his current obligations. We're hearing chatter that Iron Man 4 could very well happen, but even though Downey's said he's game, there's been some debate as to whether the Tony Stark role might be recast. Say it ain't so, RDJ!
Chris Evans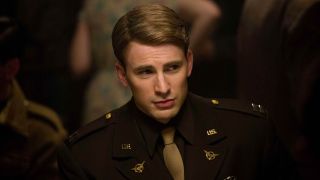 The yin to Tony Stark's yang. Chris Evans' got into a bit of bother a couple of years back when he said that he'd be exploring new avenues once his Marvel contract had expired. Obviously, he was quick to rectify that, as a few days later he backtracked a little - and confirmed he had . Civil War and... well, we don't know the second one, but our best guess is that it's the final part of Infinity War in 2019. It's looking like the smaller, supporting Avengers will dominate the first part while the main players will step up for the second. But, Evans' is happy to continue as "If Marvel wants me, they got me."
Scarlett Johansson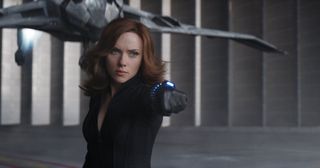 Now that , we might hear more solid evidence concerning Johansson's contract. Rumor has it that she has a that spans The Avengers trilogy with all other appearances worked out on a film-by-film process. Okay, but that doesn't exactly tell us about her involvement in Infinity War. She's got to be in it though, right? I mean, it's Black Widow. It seems her fate in that two-parter is still uncertain as last spring "it's too early to tell" adding that her contract has "morphed and mutated" over the years. Marvel - get the lady a pen!
Chris Hemsworth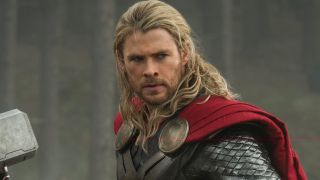 You might have yearned for him in Civil War, but don't worry. He'll be back. Chris Hemsworth has currently completed four of his six contracted movies: Thor, The Avengers, Thor: The Dark World, and Avengers: Age Of Ultron. Next up for Asgard's favorite son is , the third chapter in his trilogy which leaves one remaining. But then that all went by-the-by when Hemsworth said during the Age of Ultron press tour that he had three movies left: "I've got Avengers 3 and 4 and I've got Thor 3," he told . Could this mean he might actually only appear in one part, like Chris Evans?
Mark Ruffalo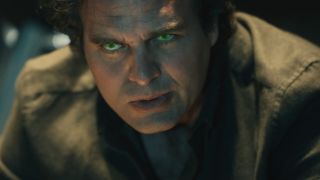 The big green guy is currently... floating in space somewhere? Who knows with The Hulk. As for the man who plays him, Mark Ruffalo has only wrapped up two of his ; The Avengers and Avengers: Age Of Ultron. The Iron Man 3 credit scene didn't count. He's scheduled to return from orbit to begin in Thor: Ragnarok, where he and Thor will buddy-up for a cosmic road movie. After that he'll be in the two-part Infinity War. That leaves...*finger maths*... one more movie. Maybe Marvel and Universal will hammer out that deal for a proper ?
Jeremy Renner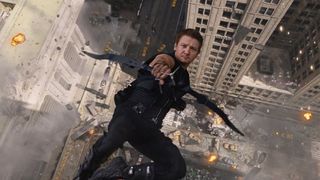 Even though we were first introduced to Hawkeye in Thor, that didn't count toward the four movies on Jeremy Renner's contract. The Avengers, Avengers: Age of Ultron and Captain America: Civil War constitute the first three, leaving one remaining. Seeing as Renner recently confirmed that he's game for Infinity War, it could mean we'll be watching him bury his pointy little arrows into Thanos. Then again, his original deal with Marvel involved a Hawkeye solo movie - which hasn't been mentioned in any - and Renner has . Watch this space.
Elizabeth Olsen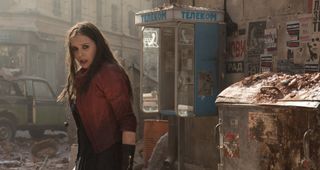 Olsen began her Marvel journey with a large supporting role in Avengers: Age of Ultron. She fared much better than her onscreen sibling Quicksilver, earning herself a spot in the Earth's Mightiest Heroes' new line-up. So how many more movies can we expect to see her unique skills? Will she and "Vizsch" eventually let bygones be bygones and let Cupid do his thing? Olsen herself hasn't said a peep, but the Russo brothers who directed her in Civil War that we'll see her reach the peak of her powers in Infinity War. It sounds like there's two more movies at least for Olsen.
Samuel L. Jackson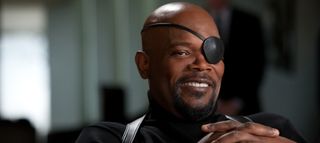 in Civil War didn't go unnoticed. Luckily Jackson's only completed seven of his nine contracted movies, which means we'll be seeing more of the former S.H.I.E.L.D. director. Which films he's going to be in though, that's a different matter. The most obvious duo would be both parts of Infinity War. Buuuut, as Jackson's made it clear he wants to renegotiate for an extended contract, he could easily pop up in any solo movies that surface between now and then. Thor: Ragnarok?
Paul Bettany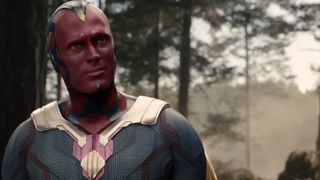 It was early in 2015 when that he had indeed put ink to paper for a Marvel studios contract. He seemed rather excited about it too, expressing the freedom it gives him for other work in between: in short, Marvel's his steady gig. He hasn't confirmed publicly how long his contract bends into the future, but, we'd hazard a guess and say that the Infinity Gem wedged in his forehead almost certainly guarantees him a spot in Infinity War.