Christmas trees are always sparkly beacons of joy. They light the living room in times of darkness, and generously spread their needles throughout the home. But they rarely contain enough game-related baubles or trinkets. If you're a fan of Pokemon or all things Nintendo, now is the time to right this heinous wrong. ThinkGeek have these delightful Pokeball baubles, and they're currently 20% off as a Black Friday gaming deal on site.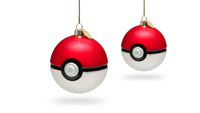 In fact, you can get plenty of Pokemon-themed Christmas goodies right now. There are some lovely mugs to hold all that eggnog (or beverage of your choice), and they're reduced by a rather reasonable 47%, weighing in at $7.99. Check them out.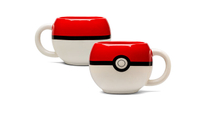 Plus, there's a very striking headscarf shaped like a Jigglypuff which is guaranteed to counter the effects of ANY mistletoe this holiday season. Keep those kisses well away from your face for only $11.99.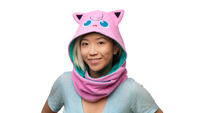 Want more deals? Here are all our main Black Friday articles to help you save a little cash for Christmas...
The best PS4 bundle deals this Black Friday
The best Xbox One bundle deals this Black Friday
The best Nintendo Switch bundle deals this Black Friday
The best entertainment and TV deals this Black Friday