Quick links
Jump straight to the section you want by clicking on the quick links below.
1. Joy-Cons
2. Pro Controllers
3. Third-party controllers
You can never have too many Joy-Cons, especially if they come at a discount as part of the latest cheap Nintendo Switch controller deals. And while it might seem like social gatherings are a distant memory, owning multiple controllers is a must for any great party.
But which controller should you choose? Well, you've got three options when it comes to cheap Nintendo Switch controller deals. We've listed them below.
Joy-Cons: These are small controllers included with the console. Used as a pair, separately, or slotted onto the portable screen in handheld mode, they're ideal for multiplayer. Picking up an extra pair allows you to run four-player games, for example.
Nintendo Switch Pro Controller: Pro Controllers are more traditional. They consist of a classic all-in-one design with two thumbsticks, shoulder bumpers, triggers, and grips on the handles for superior control. They're ideal for games such as Super Smash Bros or Dark Souls due to the levels of precision they offer.
Third-party alternatives: These are controllers not made by Nintendo. They're usually much cheaper and look a lot like the official Pro Controller, but they usually lack some of the functionality. That makes them good spares.
No matter what you go for, it's a good time to be looking; many are on offer at the moment due to end-of-year sales. With that in mind, our guide to the best cheap Nintendo Switch controller deals is here to help you navigate the sea of false offers and overpriced not-bargains. Our price-matching software is also updated every 30 minutes with the best deals, discounts, and offers.
Happy bargain-hunting on your search for a cheap Nintendo Switch controller!
Cheap Nintendo Switch controller deals - Joy-Cons
Image 1 of 3
Image 2 of 3
Image 3 of 3
Looking for 'normal' Switch controllers? The Joy-Con is what you're after. Built as this console's answer to the Nintendo Wii Remote, Joy-Cons come with the machine and are designed for use as a pair or separately.
Although you can buy individual Joy-Cons, we wouldn't recommend it - it's more cost-effective to get a pair. More specifically, single packs go for around $49.99 / £39.99, while a pair usually starts at $79.99 / £69.99.
Stock in the US is hard to come by right now, but we've seen a few models available at Amazon. Make sure you check it out before they're all gone!
Cheap Nintendo Switch controller deals - Pro
Image 1 of 3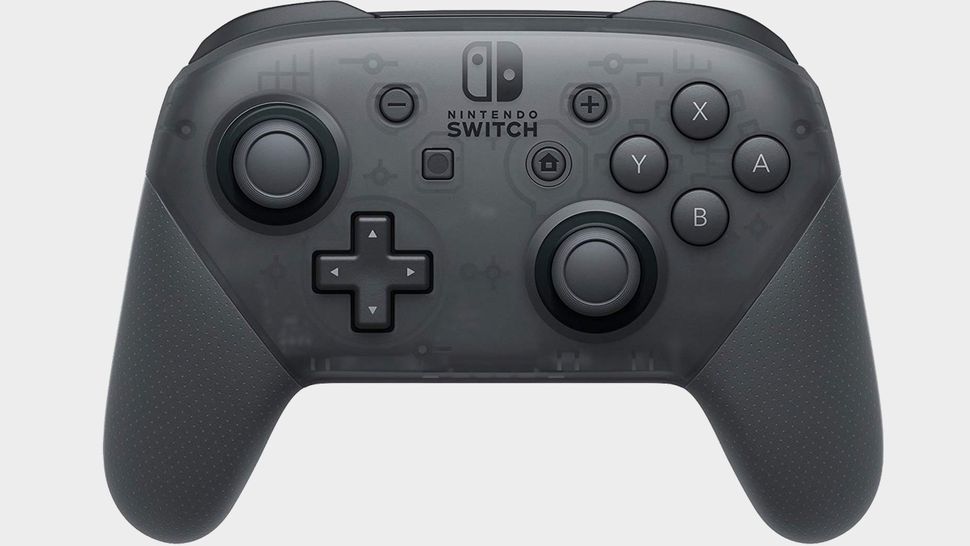 Image 2 of 3
Image 3 of 3
The Nintendo Switch Pro Controller is essential if you'll be spending a lot of time on the Switch. Not only does it help avoid the claw-hand you start to get after a long session using the Joy-Cons, it's just better suited to games like Super Smash Bros. or Splatoon.
The only downside? The fact that Pro Controllers don't come in many colors. It's basically the standard black or nothing.
As a side-note, we'd suggest avoiding third-party handsets if you want to use Amiibos - they don't usually have the required NFC capabilities.
More cheap Nintendo Switch controller deals
Image 1 of 3
Image 2 of 3
Image 3 of 3
If you're not keen to pay for an official Pro Controller (they are expensive), the PowerA equivalents are well worth your time. These wireless and wired handsets are comfortable, accurate, stylish, and reliable - we've used them in our own gaming sessions without any complaints or our part. Plus, they have motion control. That means you don't have to go without during Mario Kart tournaments.
Because they come in a variety of designs - including Animal Crossing and Pokemon - they're also very cool to look at. We love the KK Slider design, for instance.
The only downside? They don't have Amiibo functionality. If you want that, stick to the Nintendo Pro Controller or Joy-Con. It's worth bearing in mind that PowerA wireless controllers need AA batteries, too!
---
For more discounts on must-haves, check out our guide to the best Nintendo Switch accessories. It's packed with deals on everything from Nintendo Switch SD cards to the best Nintendo Switch headsets.