Need to know what time Star Wars Jedi Survivor unlocks and how to start the pre-load? The game won't release until April 28 for most time zones, but you can still pre-load right now. That means time is running out if you want Star Wars Jedi Survivor to be ready in time, and we highly recommend that you start pre-loading ASAP because the file size is colossal! Below, we've got details on the Star Wars Jedi Survivor unlock times and preload information so you can be ready to play on April 28.
Star Wars Jedi Survivor unlock time
The Star Wars Jedi Survivor release date is April 28, but a global simultaneous release means the time the game unlocks so that you can start playing varies based on your time zone. Here are the Star Wars Jedi Survivor unlock times:
US Pacific: April 27 at 9pm PDT
US East Coast: April 28 at Midnight EDT
UK: April 28 at 5am BST
Central Europe: April 28 at 6am CEST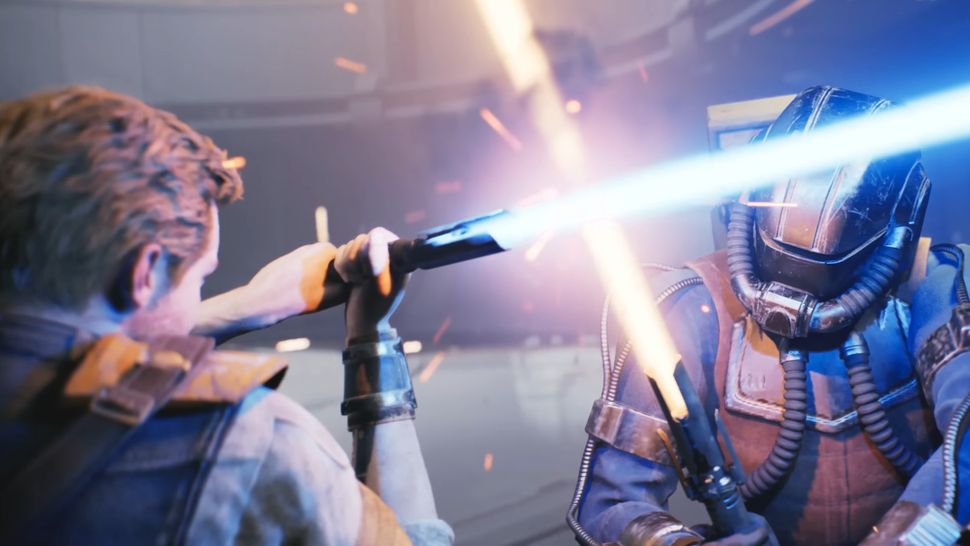 Star Wars Jedi Survivor pre-load times
Pre-loading and installing for Star Wars Jedi Survivor is available right now! If you've pre-ordered Star Wars Jedi Survivor already and have automatic downloads on your platform of choice turned on, the pre-load should begin by itself, but you can also start it manually by checking your platform's storefront - obviously make sure you have actually pre-ordered the game too.

Wherever you start your pre-install, you'll want to make sure you've got plenty of free GBs as Star Wars Jedi: Survivor requires a sithload of space - 155 GB on PC and only slightly fewer on PS5 and Xbox Series X. Be prepared to move some stuff around if you don't have an SSD or external hard drive at the ready.
Star Wars Jedi Survivor also recently went gold, so the game is absolutely launching on April 28. In the meantime, you can prepare for Survivor's launch by booting up Fallen Order and kicking a boss to death just like this lightsaber-less Jedi.

Check out our Star Wars Jedi: Survivor review efore you return to a galaxy far, far away.

© GamesRadar+. Not to be reproduced without permission